Location: Cap d'Ail, France
Local time: Sunday, 10:40am
Music:

I started another temporary deckhand position a few weeks ago, aboard 46m (150ft) M/Y Perfect Persuasion. We left the boat's home-port of Cannes (after picking up the owner and his family) and headed first to Monaco. Then a 6-hour run east to Italy, where we stayed in the very picturesque village of Portofino and its neighbour Santa Margherita, then back to St. Tropez in France. We're now in port in Cap d'Ail, beside Monte Carlo. In five days we pick up charter guests for a 10-day tour of the Italian coastline.

While guests are on-board, I'm on the 'earlies' shift (as opposed to 'lates'), which means my day begins at 6am by preparing the exterior of the boat for use: uncovering all outdoor cushions, wiping down all flat surfaces, polishing the stainless steel railings (an ongoing task throughout the day) and generally making everything clean and shiny for our discerning guests! Then breakfast at 8:30-ish, and afterwards more cleaning etc throughout the day. If we move, I'll be helping with lines, fenders, or raising and lowering the anchor. Then when we arrive in port, rinse the boat down and make it shiny again! If the guests feel the urge, we'll hoist the two jet skies or one of two 6m tenders down from the top deck into the water. My break is from 2-4pm, and I use this time to get off the boat and go for a run (if we're in port), go on a photo mission (if it's a new destination for me), or otherwise do some exercises in my cabin then grab an hour's sleep (in this job you gotta sleep whenever you get the chance!). More of the same from 4pm, dinner at 6pm, then we change into our evening-wear uniform (with epaulets - the maritime black and gold shoulder stripes... think Loveboat) and then I finally knock off at 10pm, very ready to drop.

I've come to a conclusion. Finally! I'm over boats. I'm done with looking for permanent work aboard one. Some daywork is ok, to pay the bills etc, but these last two temporary positions, although giving me some nice variety and contrast, have helped me to realise that I'm just not cut out for this mind-numbing donkey work. The rest of the crew are completely burnt-out and exhausted (one of the stewardesses was in tears a few days ago) and counting down to their days off (they haven't had more than one day off in 4 months). It just makes me think 'is it really all worth it?' Sure the money can be fantastic (this is a very busy charter boat with a good reputation, and they've been doing really well with tips), but quality of life suffers.

So my plans at this stage are slowly coming together for what to do once I leave the boat at the end of the month. I'll get off in Sardinia (an island off the west coast of Italy), fly across to Rome and do the tourist thing there and in Venice for a bit, then head down to Croatia (I've heard from so many people how beautiful it is) and then back west across France down into Barcelona, Spain, to see Krista on her boat, and then head further south to Tarifa, where I'll take a the ferry across to Morocco. And after that?.... no idea! But it's gonna be good to be travelling again.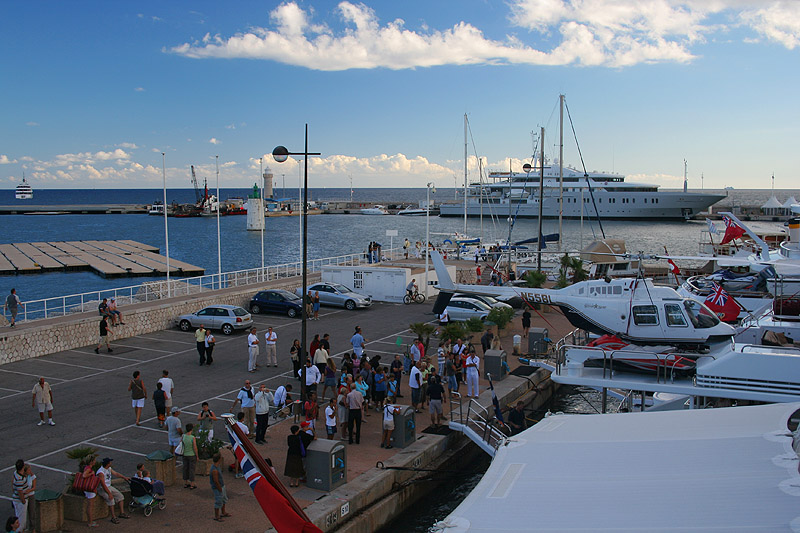 In Cannes it's always a bit of a tourist circus when a new boat comes in to dock. Here Starship (a relatively small and
insignificant megayacht these days!) impresses onlookers with a chopper nestled on its upper deck.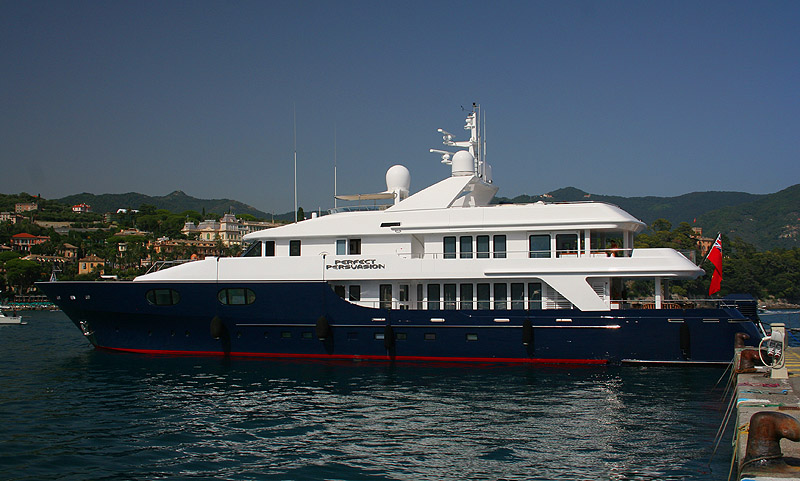 M/Y Perfect Persuasion in Santa Margherita, Italy.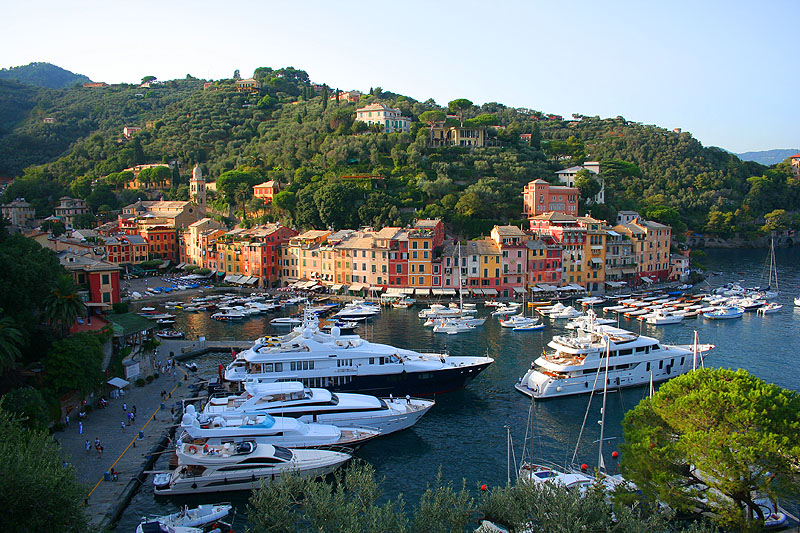 The boat docked in the picturesque fishing village of Portofino, Italy (pop. 520).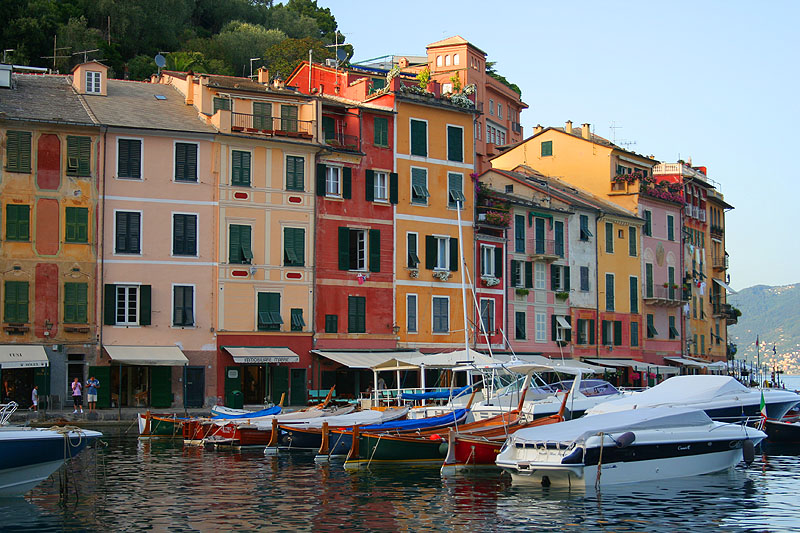 Founded in the 900s, Portofino is considered to be one of the most beautiful and exclusive Mediterranean ports.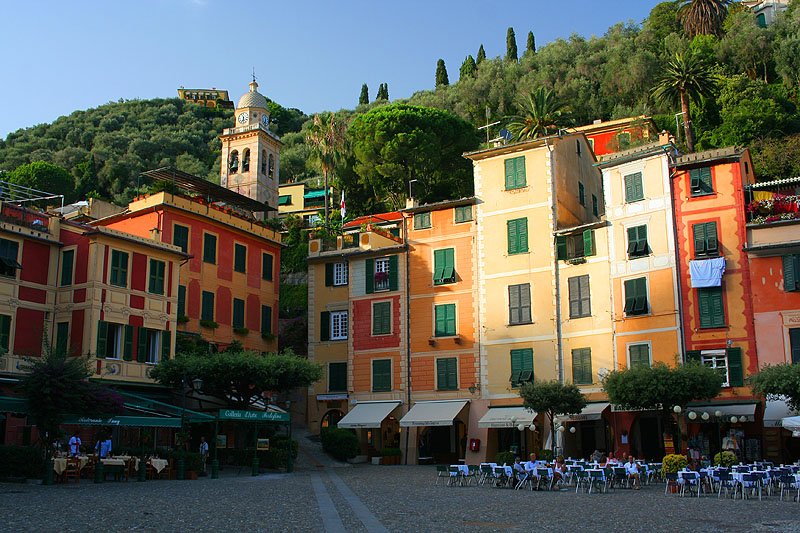 I loved the vibrancy of the pastel-coloured buildings.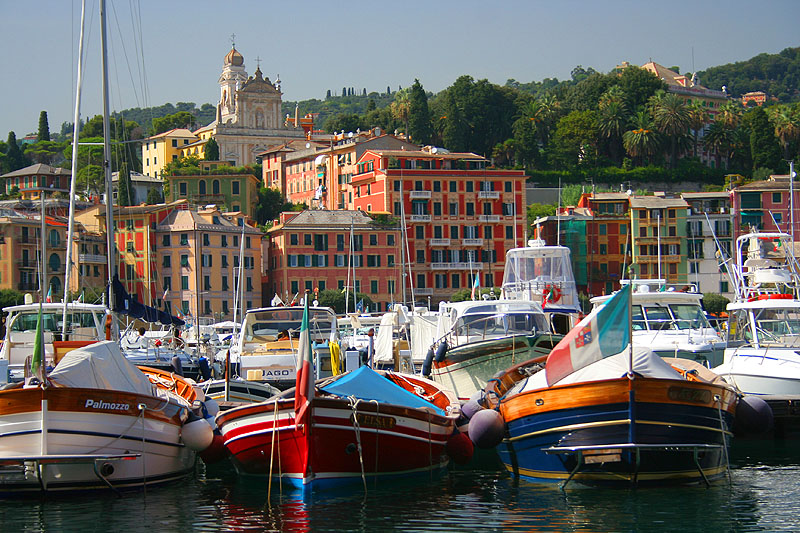 The church of San Martino overlooking the traditional Italian fishing boats.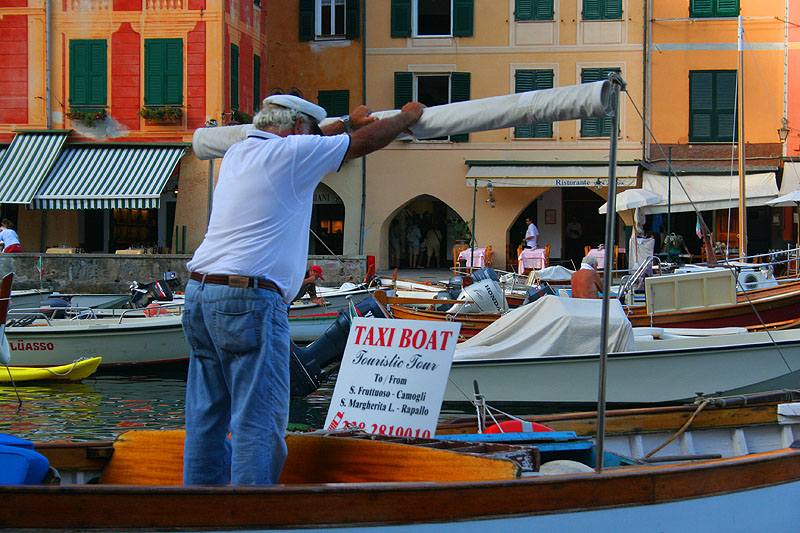 A local water taxi.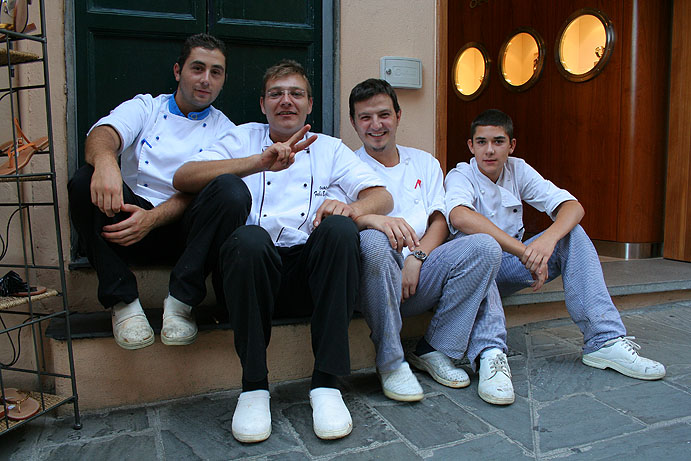 Some of the local chefs and waiters taking a break outside.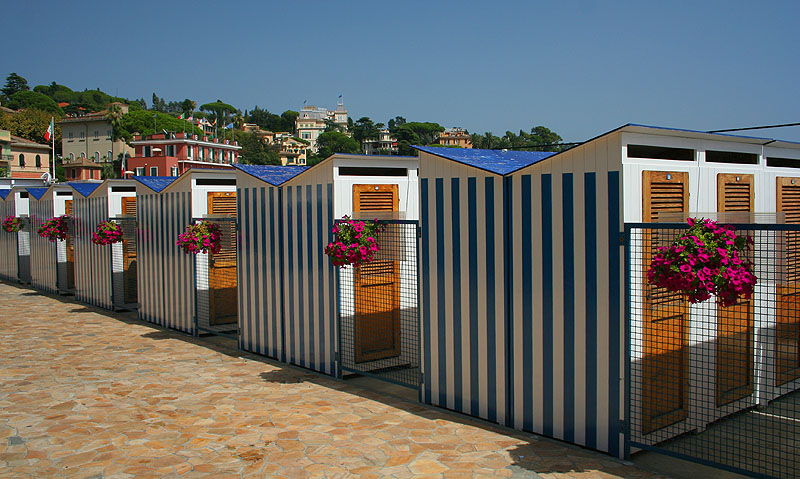 Beach sheds, Italian style (compared to English ones here in Brighton).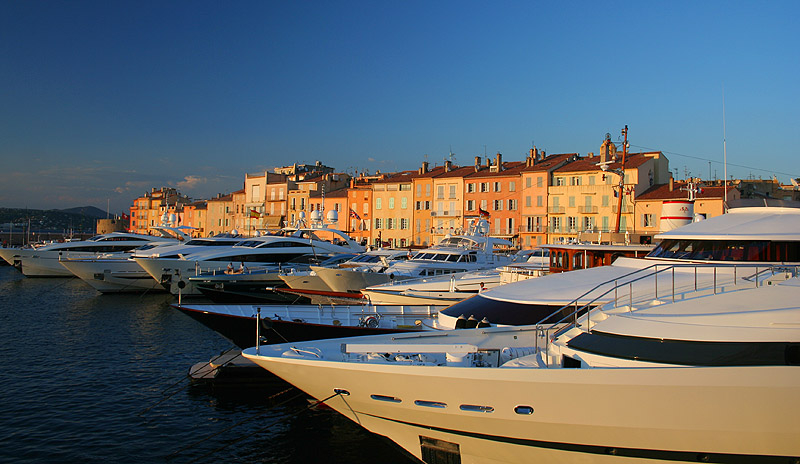 Looking over the boats towards the buildings of St. Tropez.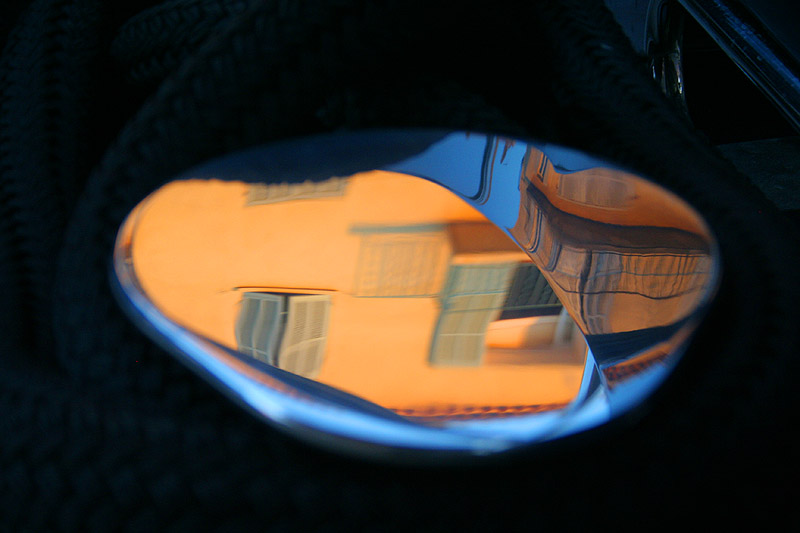 A St. Tropez building glows in the setting sun, and is reflected off one of the boat's (very clean!) stainless steel cleats.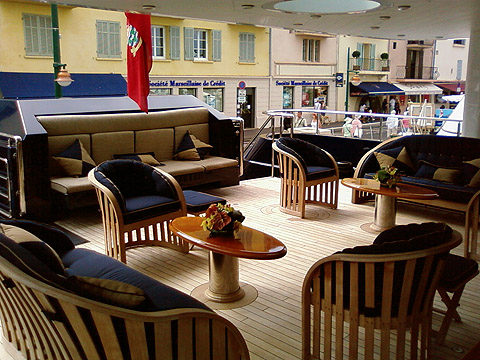 The boat's main deck aft, which I have to set up every morning. (phone-camera shot).



< previous&nbsp&nbsp&nbsp&nbsp&nbspnext >