Location: Hove (Brighton), England
Local time: Monday, 9:20pm
Music:

Well, two weeks in Brighton have flown by, and tomorrow I'm back in the South of France. It's been a fun-tastic time with Krista, going for walks, wines, curries, motorbike rides, and sleep-ins, and it's a bit of a bummer that it all had to eventually come to an end.

I don't have much time at the moment, so this diary entry is going to be rather brief I'm afraid. But here's some shots taken over the last few weeks (I can't take credit for all of them however, since many are from Krista).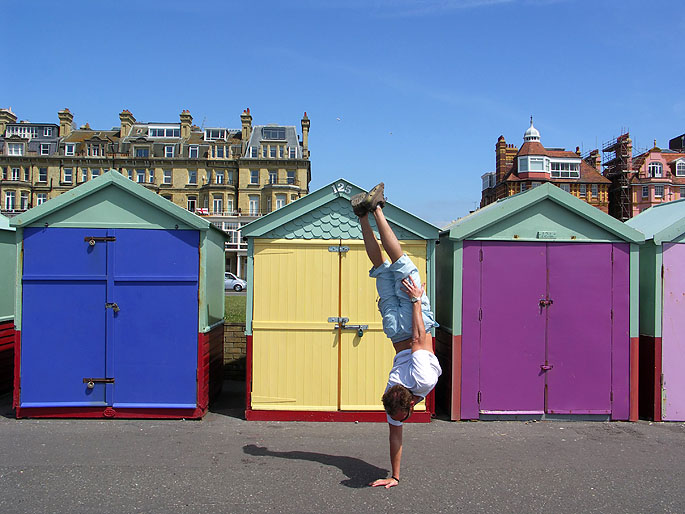 The obligatory one-hander.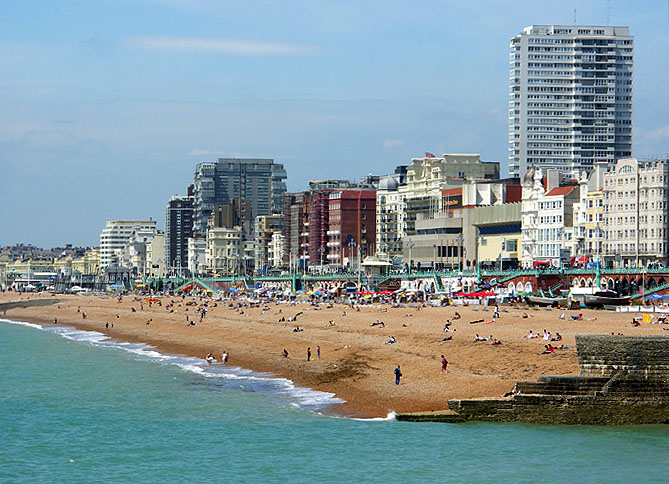 The beach here starts to get really jam-packed at this time of year.
Apparently come late July you can barely find a spot to sit.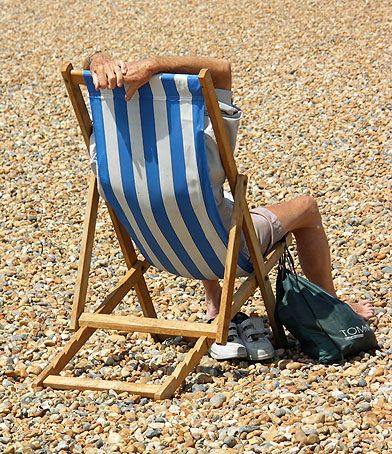 This dude's got the right idea. £1.50 for a deckchair for the day.
Those stones aren't so comfortable.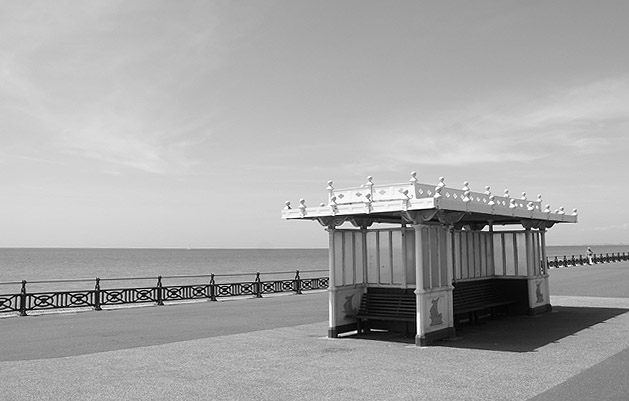 Gotta include an artsy shot now and again right?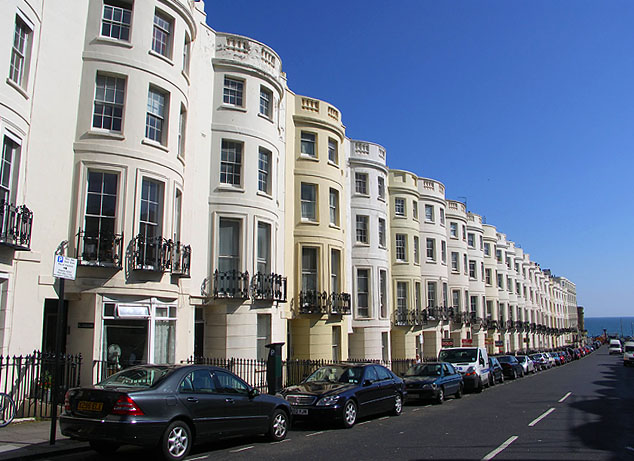 A typical street in Hove, the adjacent upmarket township (part of Brighton really) we were staying in
(where Ron and Hayley live).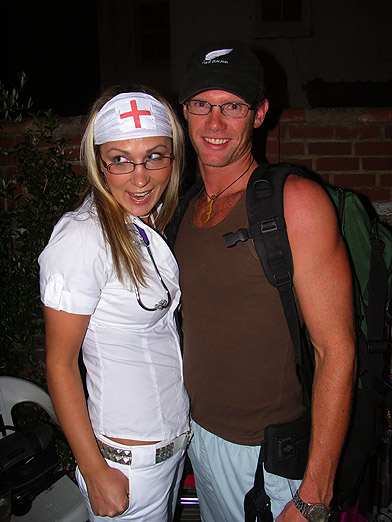 We went to a fancy-dress birthday party. The theme was
"what you wanted to be when you grow up". Having only
found out 10 minutes before-hand that we were going to
this party, we didn't have much time to get organised, but
threw this lot together. Krista went as a surgeon/nurse,
and me, well, what else but a Kiwi Backpacker!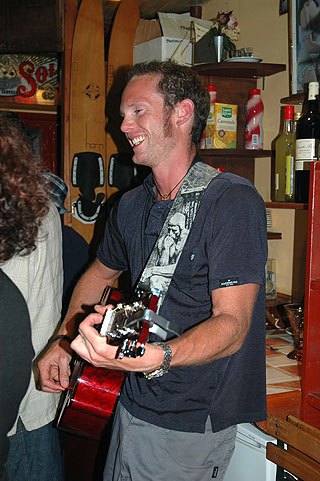 This shot was taken of me jamming in a bar
(not a paid gig, but they feed and water me!)
back in Villefranche (beside Nice).



< previous&nbsp&nbsp&nbsp&nbsp&nbspnext >