Beer and kebabs
Location:
Local time: Friday, 1:11pm
Music: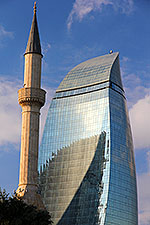 Azerbaijan. We recently visited for a few weeks... even though Yuliya is Ukrainian (don't EVER make the mistake of calling her Azeri), her family moved there years ago, so we thought it was finally time I visited. A funny old place really, where a cappuccino can cost €6 and a doner kebab €1.50. Petrol is half the price of France, but clothing probably 30% more expensive. In many ways, it's kind of like Turkey, except they speak Russian (and/or their local native tongue, Azerbaijani, which is very close to Turkish).

Corruption in the Government and police force is rife. Everybody talks about it. Nobody is happy with it. But I was surprised to discover that they also accept it as a way of life. There's no protesting, no revolution, just tacit acceptance. There is a huge socio-economic gap between the country's elite and the majority of poor, blue-collar workers. I was shocked at the prices in the supermarket, and am amazed that people can somehow get by here, given that the average monthly salary is a meagre €400.

One thing that soon began to drive both Yuliya and I mad was the incessant honking of car horns. Rather reminiscent of my trip to India, it seems to serve no purpose, and 99% of the time, the driver doesn't even realise he's doing it! Being a pedestrian walking through the traffic-clogged city streets can be a noisy, stressful exercise. This from WikiTravel: "The traffic over the past few years has become seriously chaotic and congested with hostile, incompetent and completely inconsiderate drivers. There were more than 285 deaths and 1185 injuries recorded last year (2012) just for pedestrian crossings. The actual figure for deaths is estimated to be closer to 1000+. The reason for this ridiculously high figure can be seen on any street in Baku. It's been estimated that more than 40% of drivers have never actually sat and passed their drivers licence test, but simply just 'acquired' one." Apparently it's also a prerequisite to accelerate as hard and fast as possible between sets of traffic lights.

One thing I noticed was that car owners are strangely obsessed with cleaning their tyres, on the side of the road. With a bucket of water a dirty rag. Nobody could really explain it to me. Incidentally, another unexplained thing I noticed was that Azeri people run with their arms straight up and down, by their sides. It's the most bizarre thing to watch, as though they're desperately heading for the nearest toilet. I just wish I'd filmed it.

I had very much wanted to visit neighbouring Iran (to the south) or Georgia (to the north) while there, but even though I'd specifically requested and paid for a double-entry visa, the Azerbaijan embassy in Paris, in their infinite wisdom, decided against giving me one. I was somewhat annoyed, to put it nicely.

Aside from all that, I got to meet Yuliya's family and friends, and made some of my own along the way. All in all a good trip. And definitely a learning experience.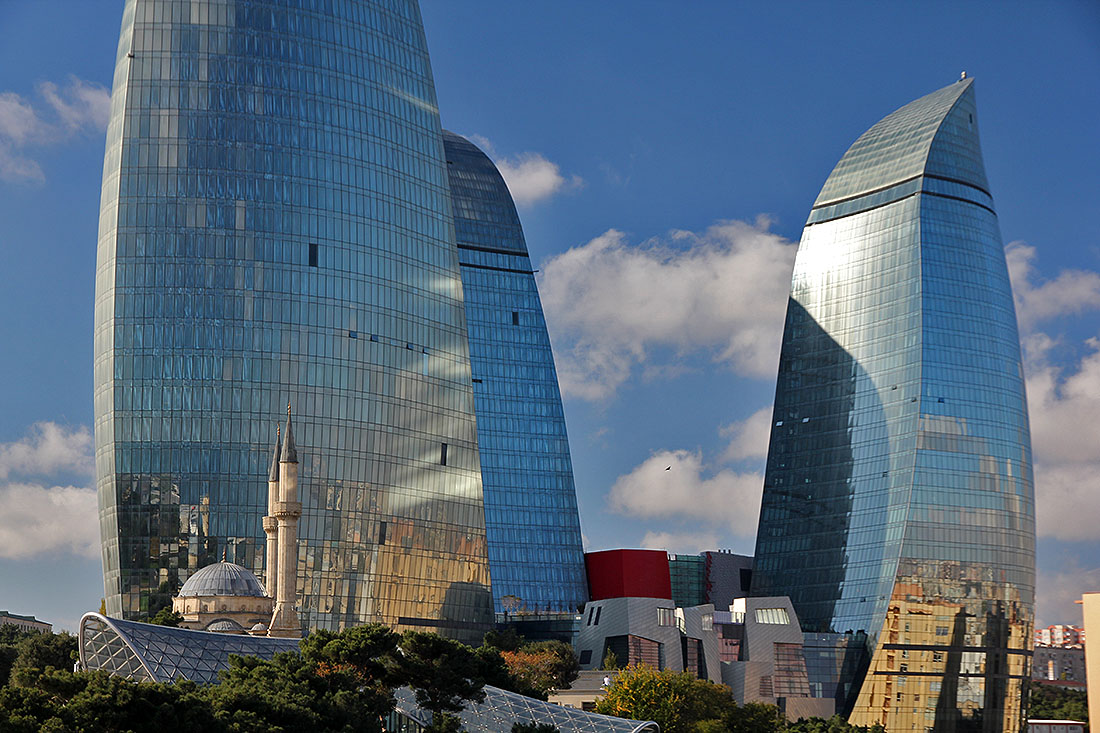 The 190m-tall Flame Towers.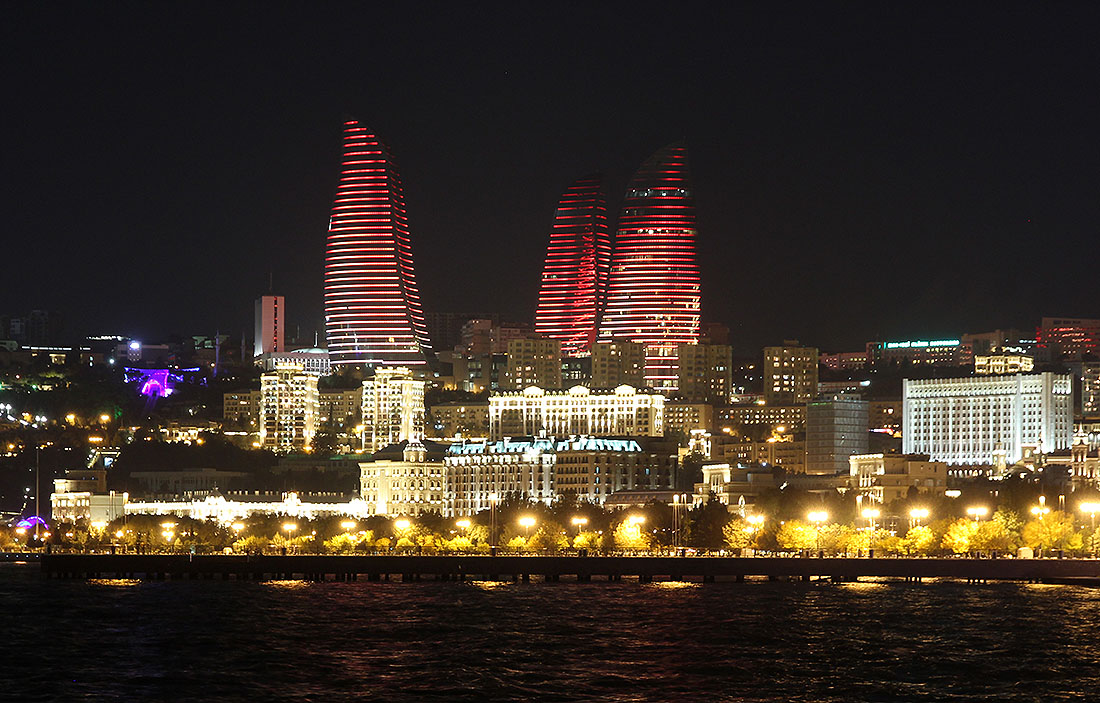 The Flame Towers showing their normal flickering flames, from 10,000 special LEDs.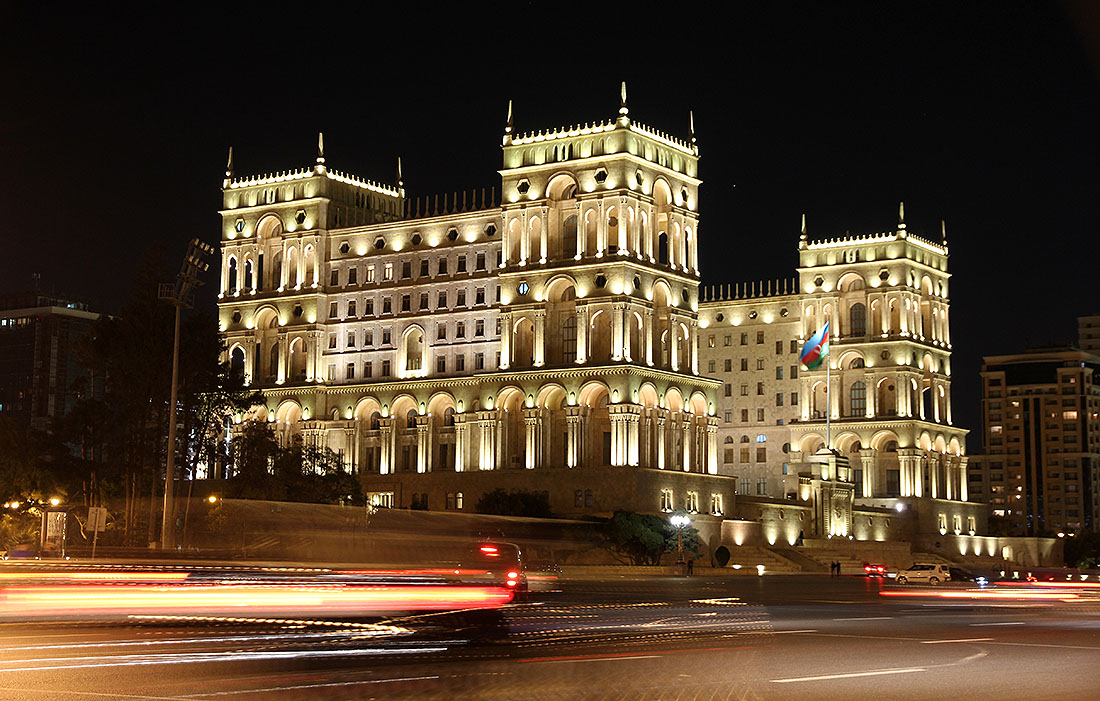 Baku is quite pretty by night.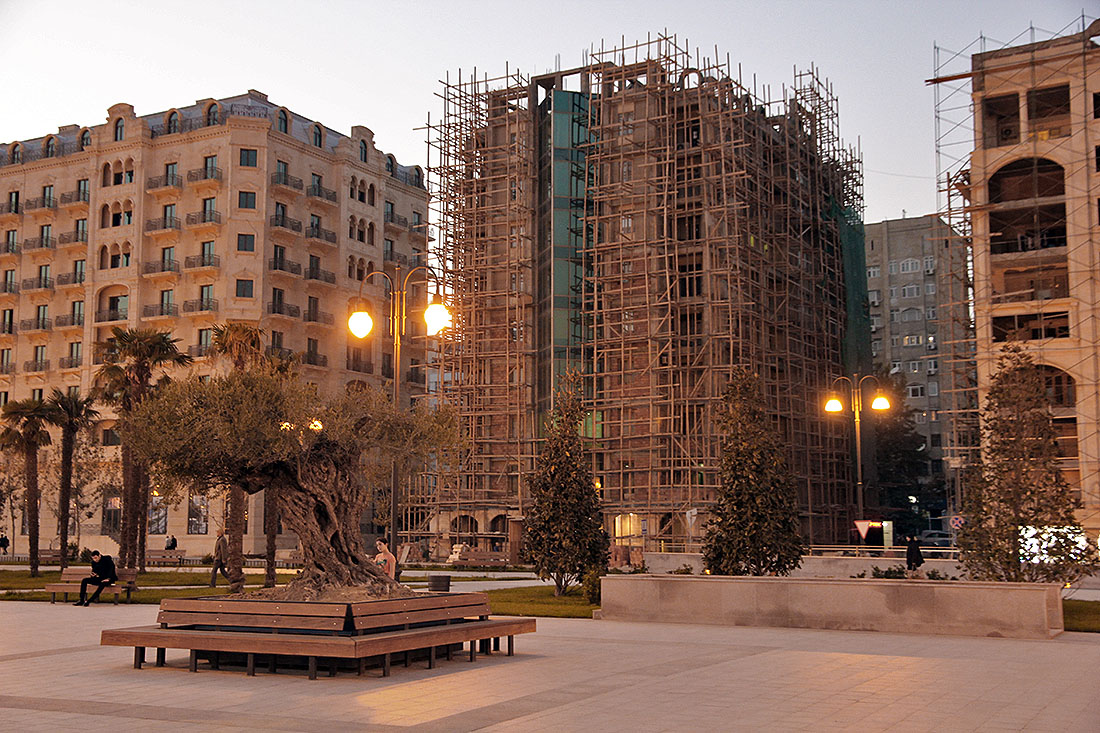 Bamboo scaffolding is surprisingly still in use here.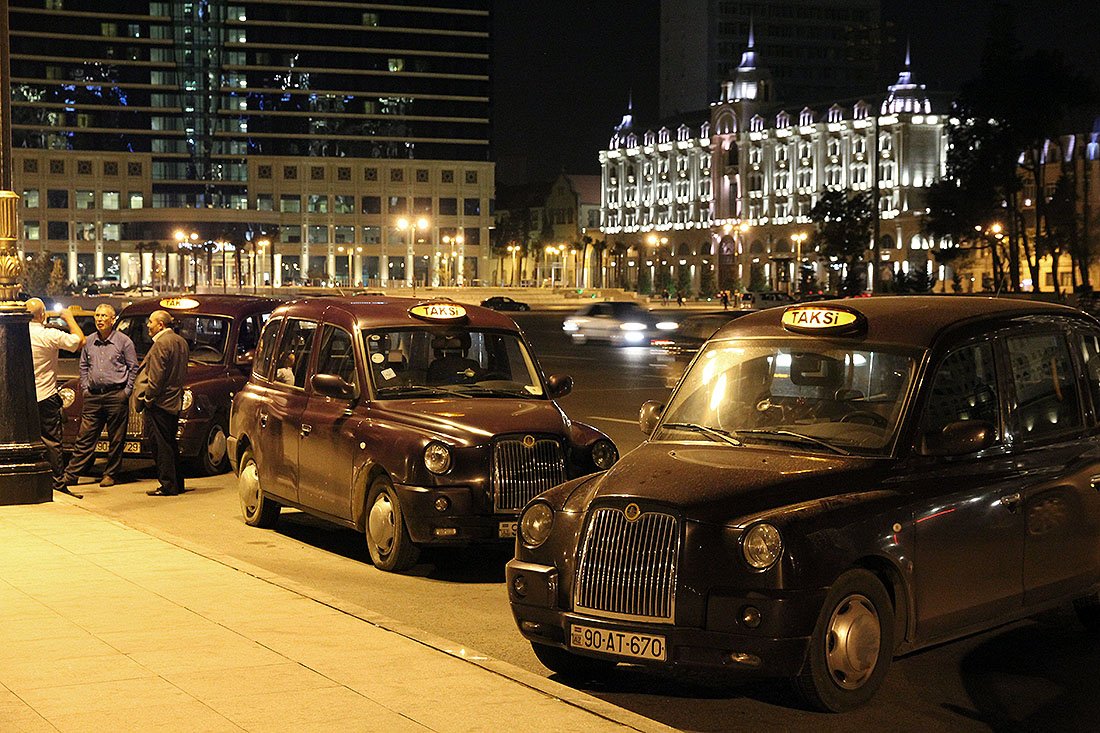 London taxis abound. But they cost a tenth of the London price to hire.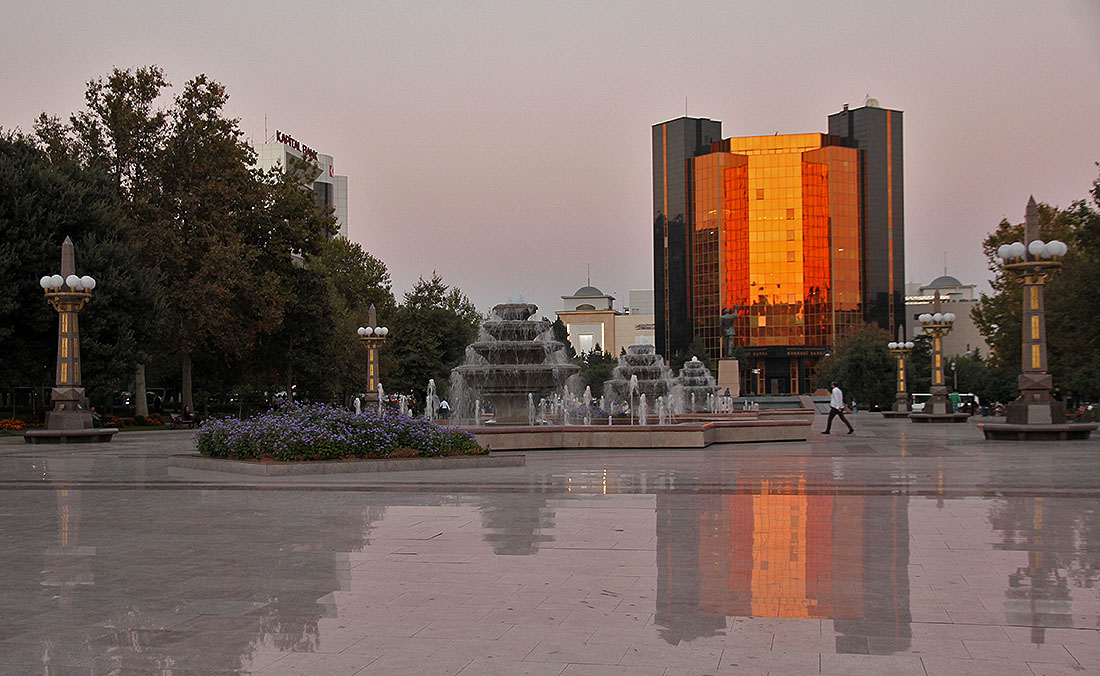 A bank tower.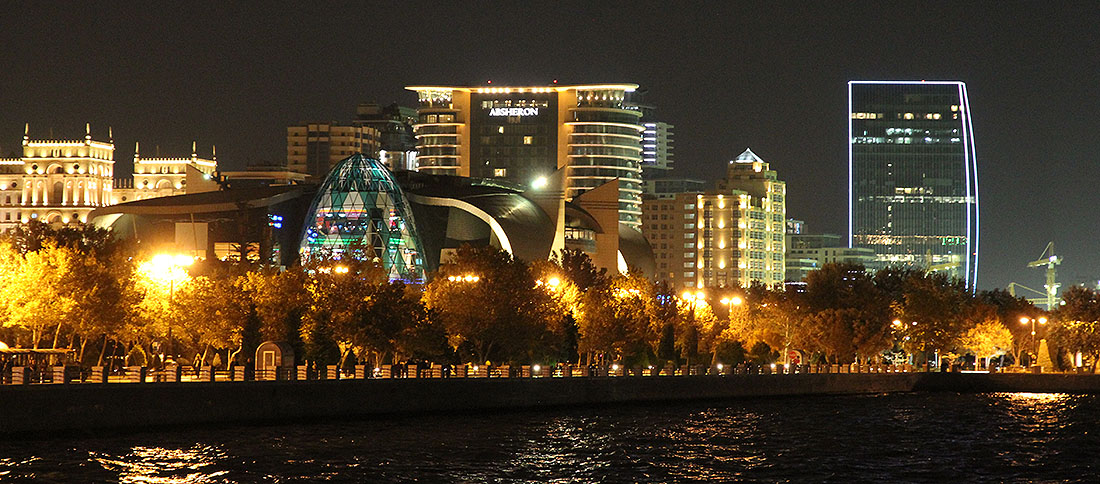 Bulvar - the boulevard that runs along the Caspian Sea - at night.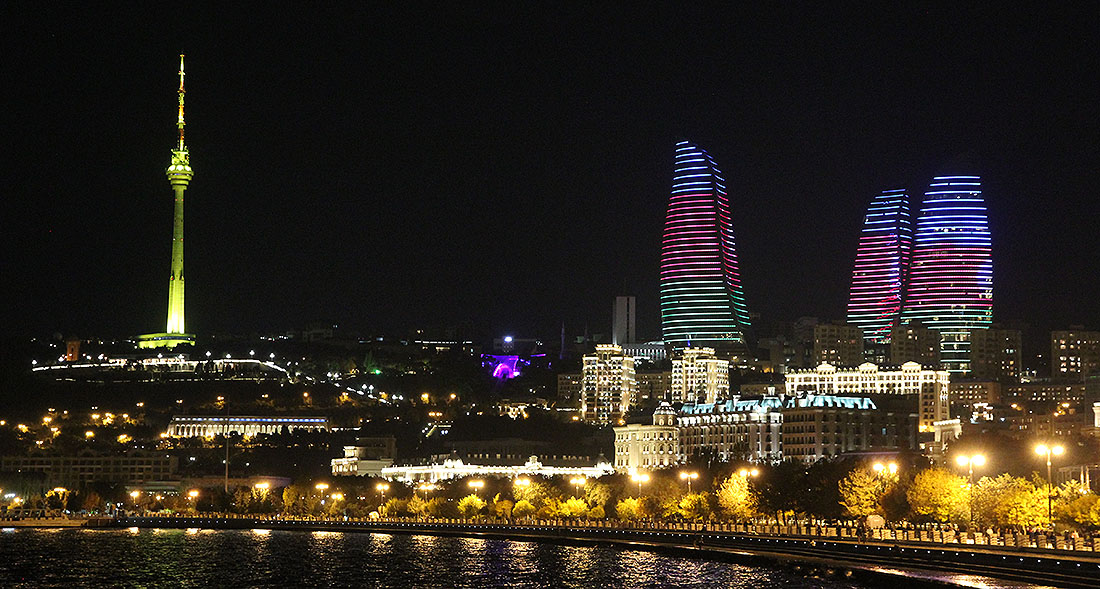 The Flame Towers again - this time displaying the Azeri flag.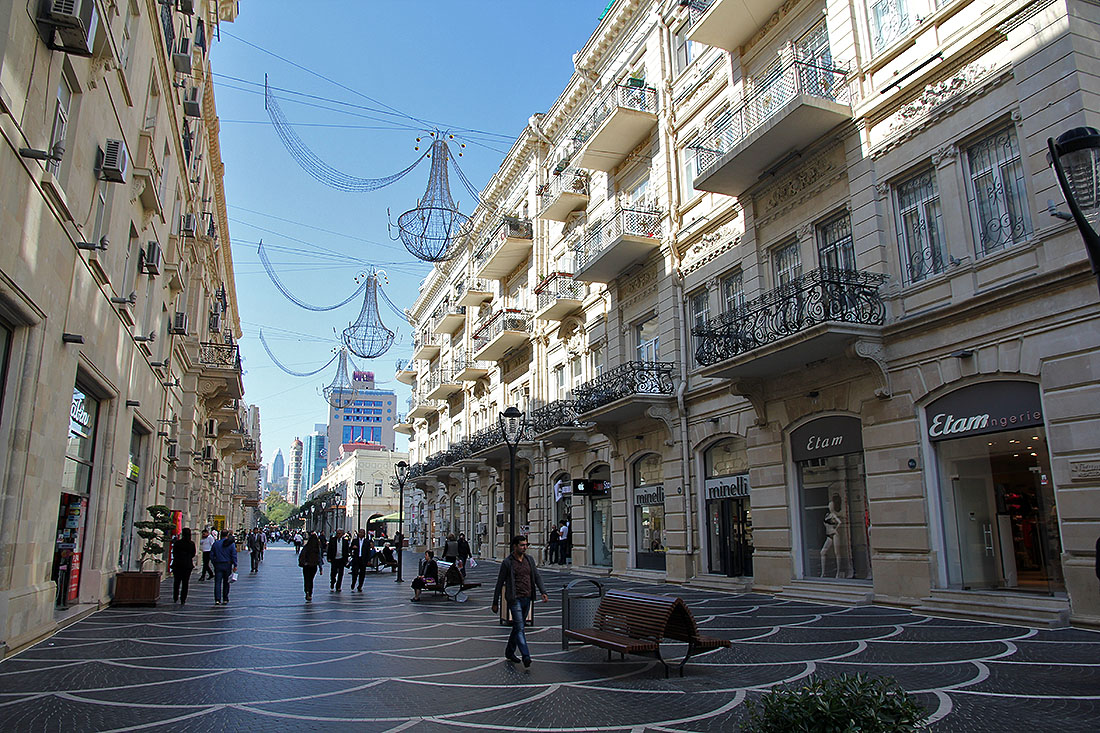 The central pedestrianised part of town.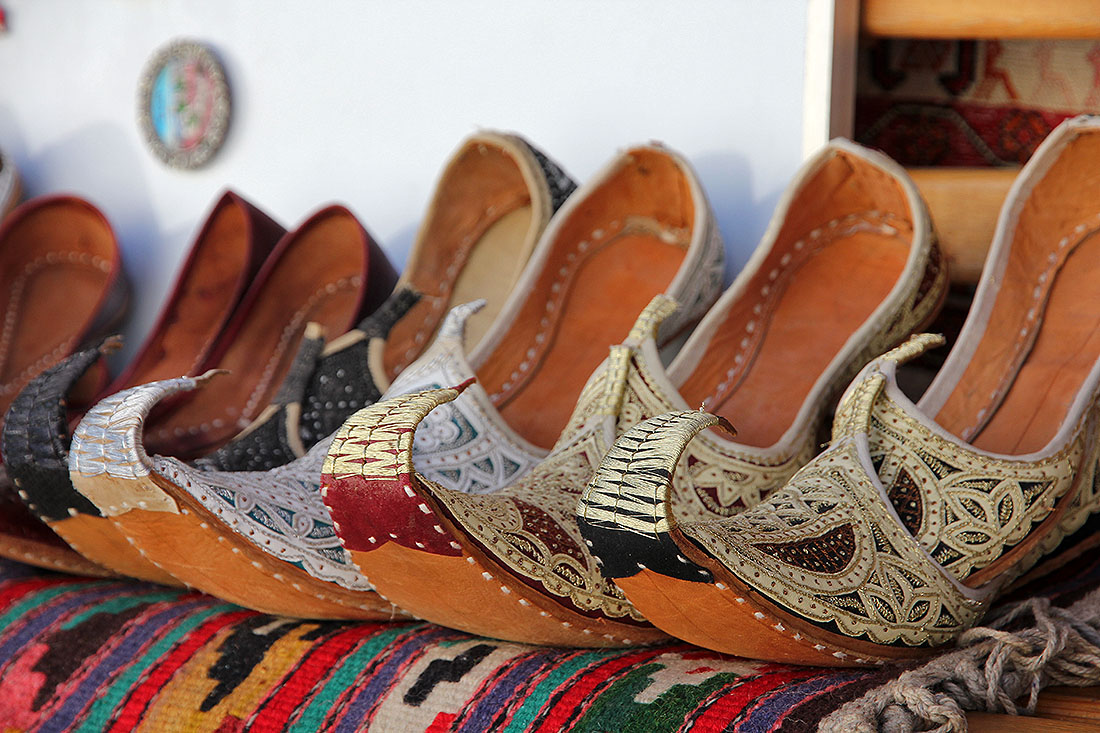 Pointy shoes!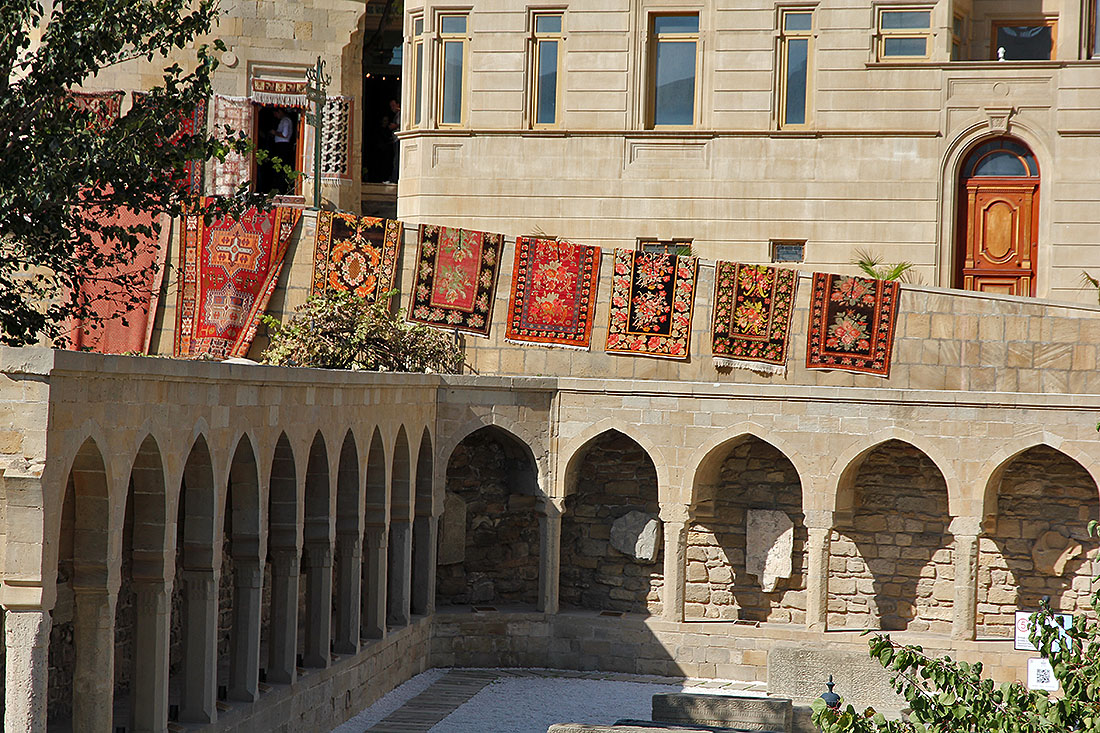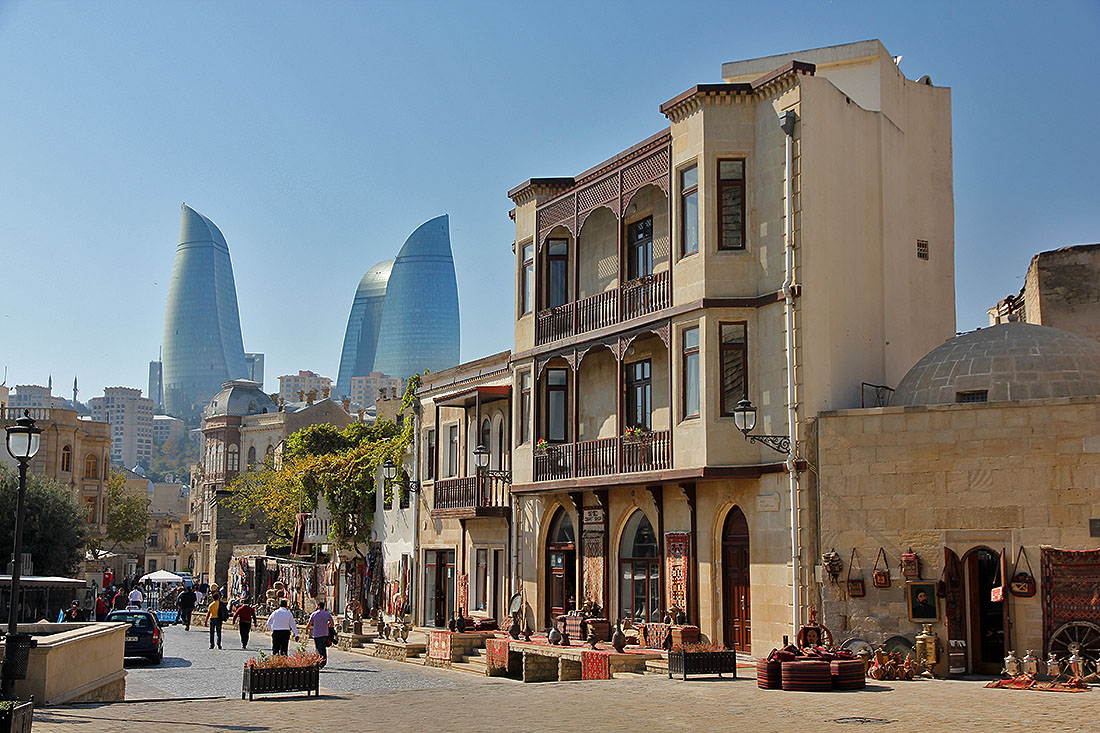 Walking through the old town.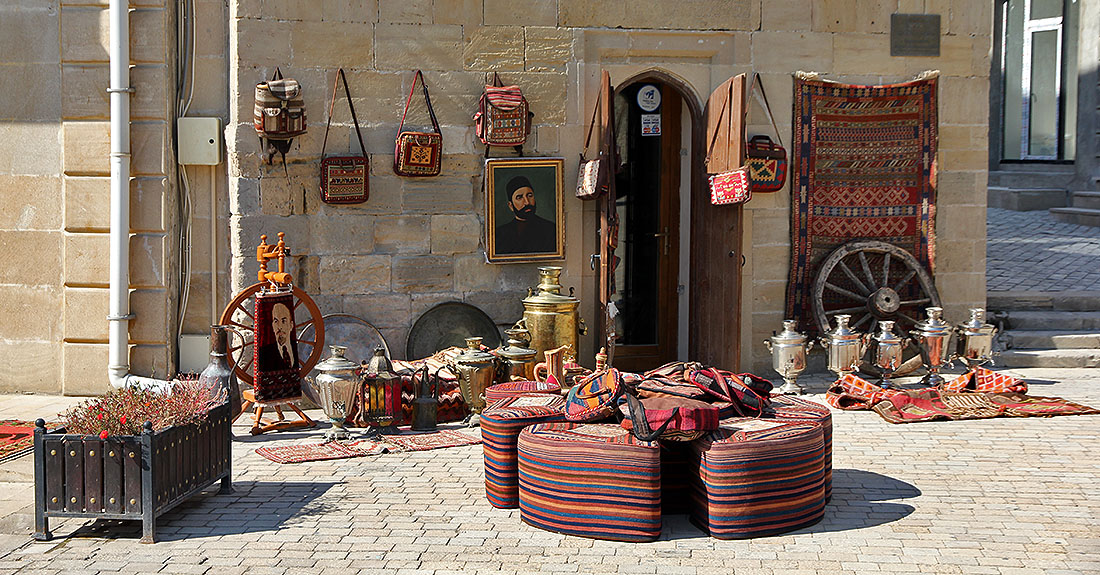 A souvenir shop in the old town.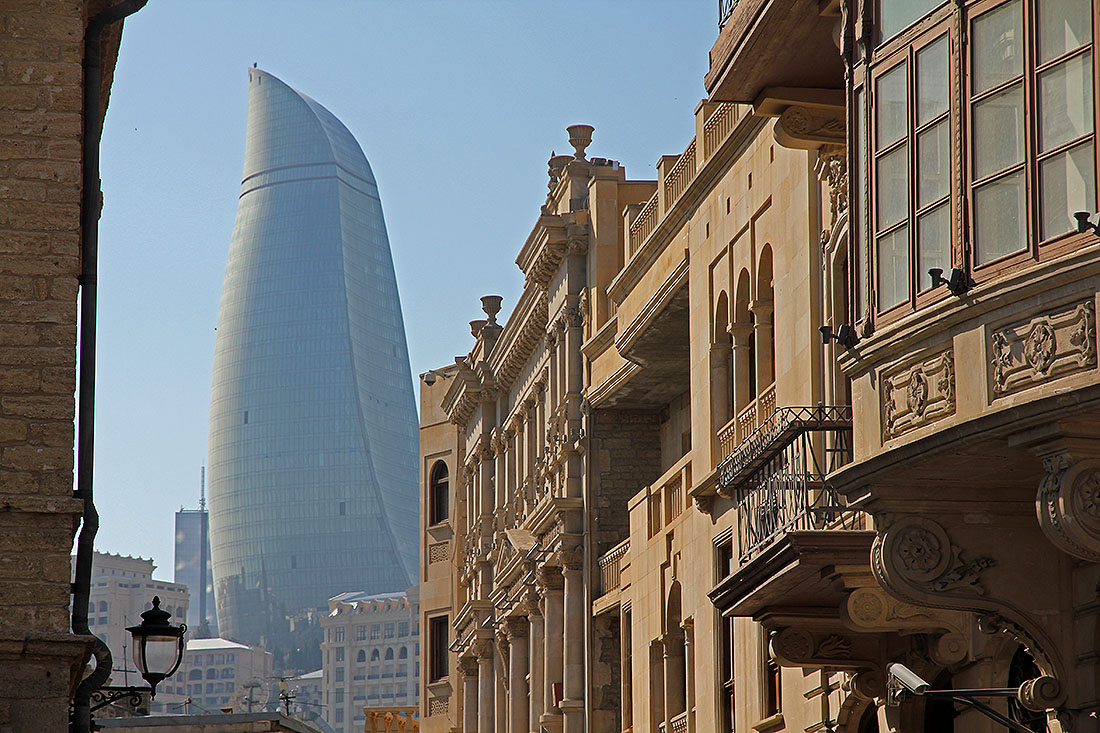 The old and the new. As you can see, I was rather fascinated with those towers.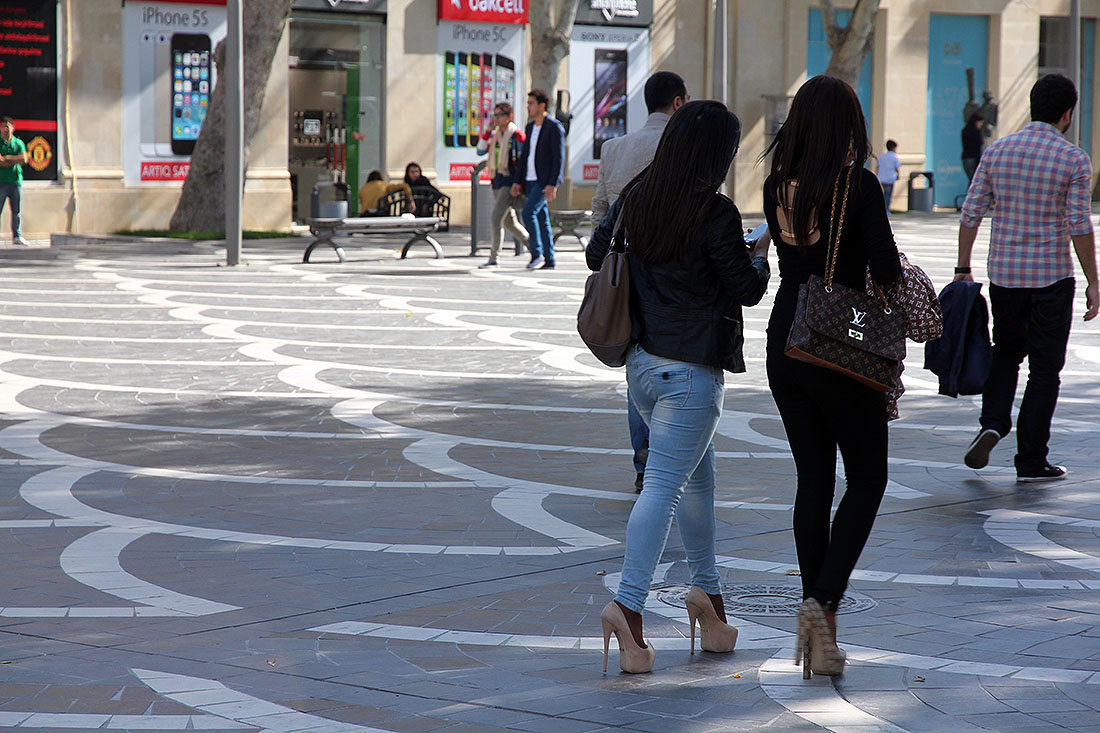 The women generally dress up fairly formally, and are mostly strutting around in high heels.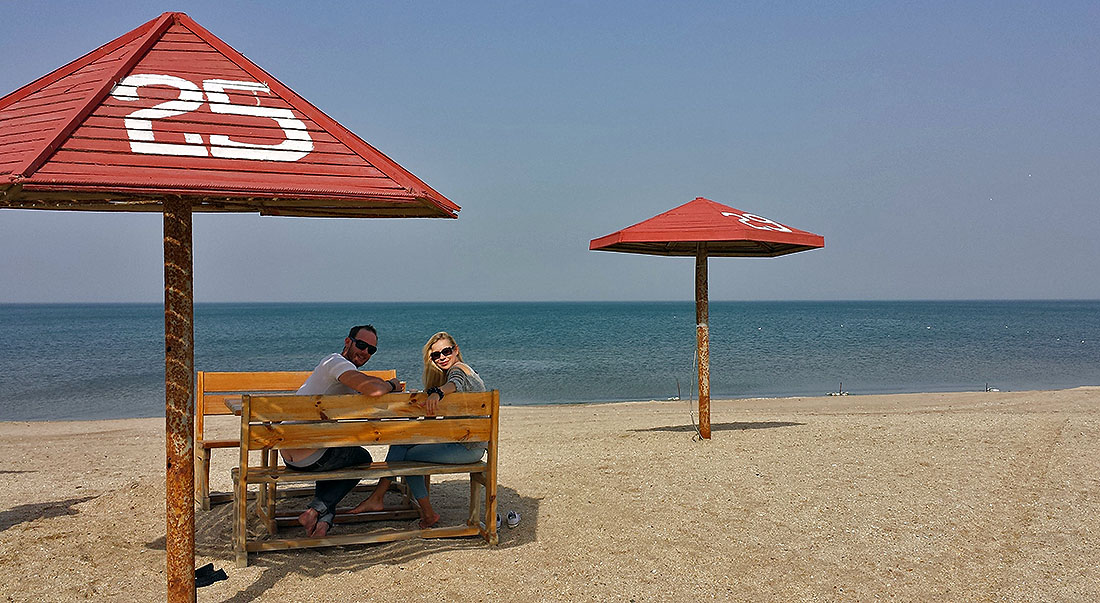 Breakfast by the Caspian Sea - the world's largest lake.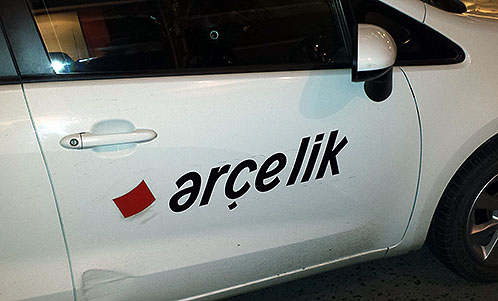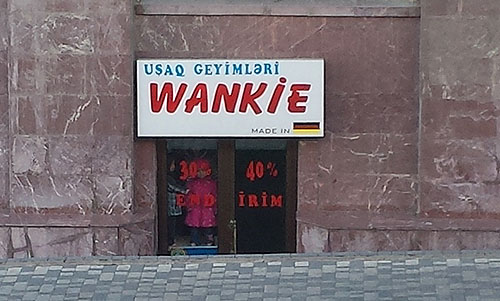 | | |
| --- | --- |
| Personally not something I'd plaster on my own car, but hey, different strokes, I guess. | Apparently not a very good shop. |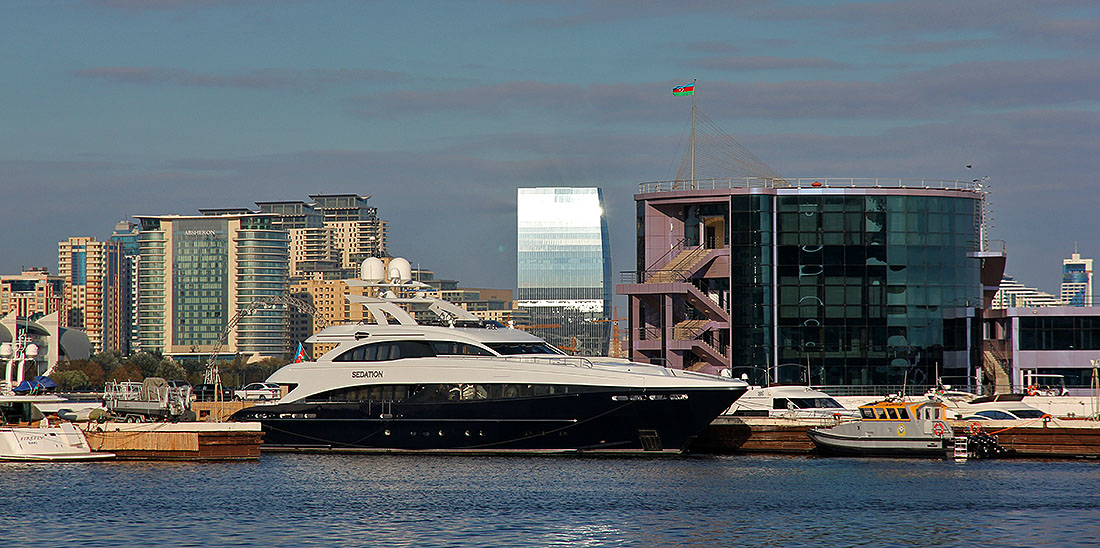 Baku's only resident superyacht, the 44m Heesen "Sedation", gifted to the President (who never uses it).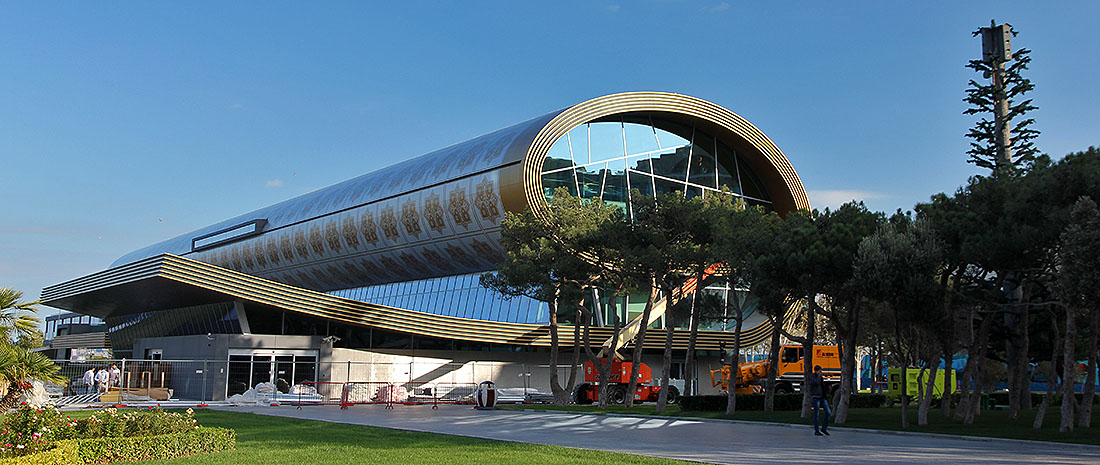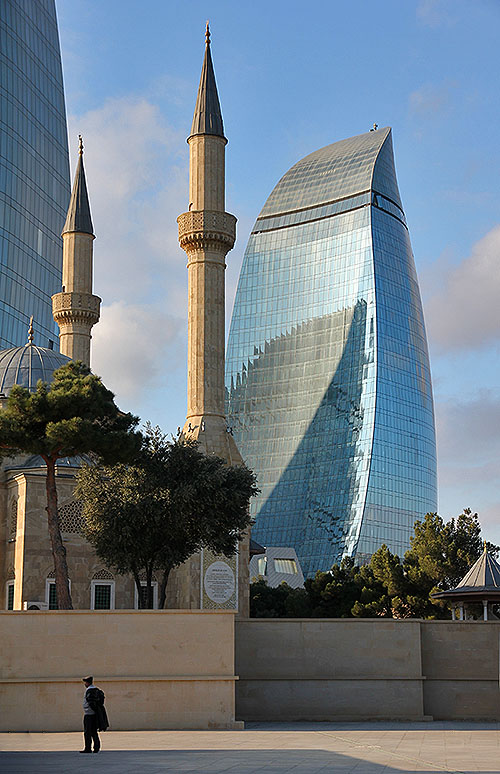 The view that greets you after riding the funicular to the top of the hill to see the towers and mosque.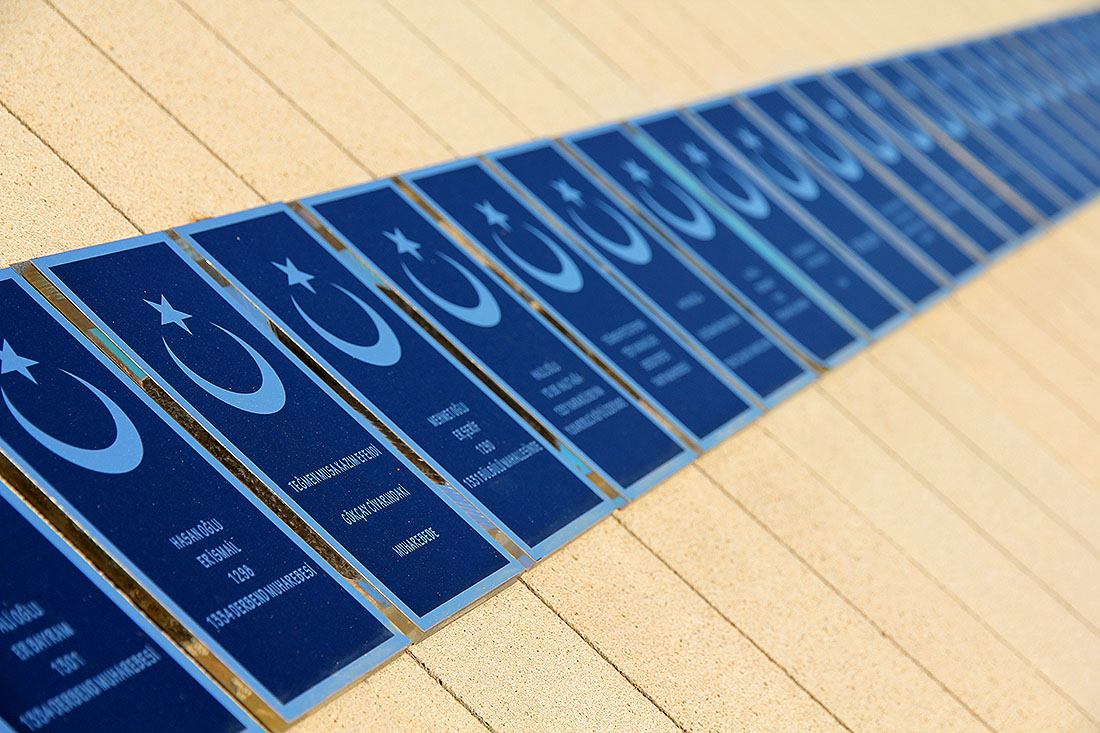 Martyrs' Lane, dedicated to those killed by the Soviet Army during Black January and later to those killed in Nagorno-Karabakh War. It's estimated that up to 15,000 people are buried here.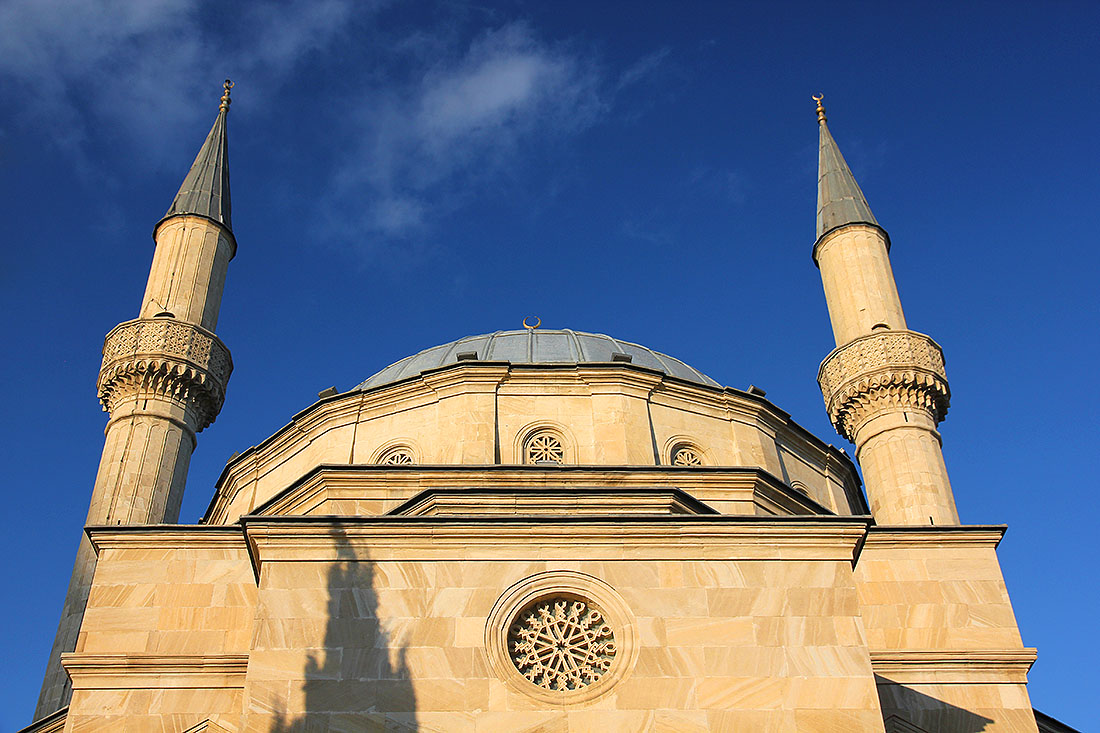 Şəhidlər xiyabanı mosque.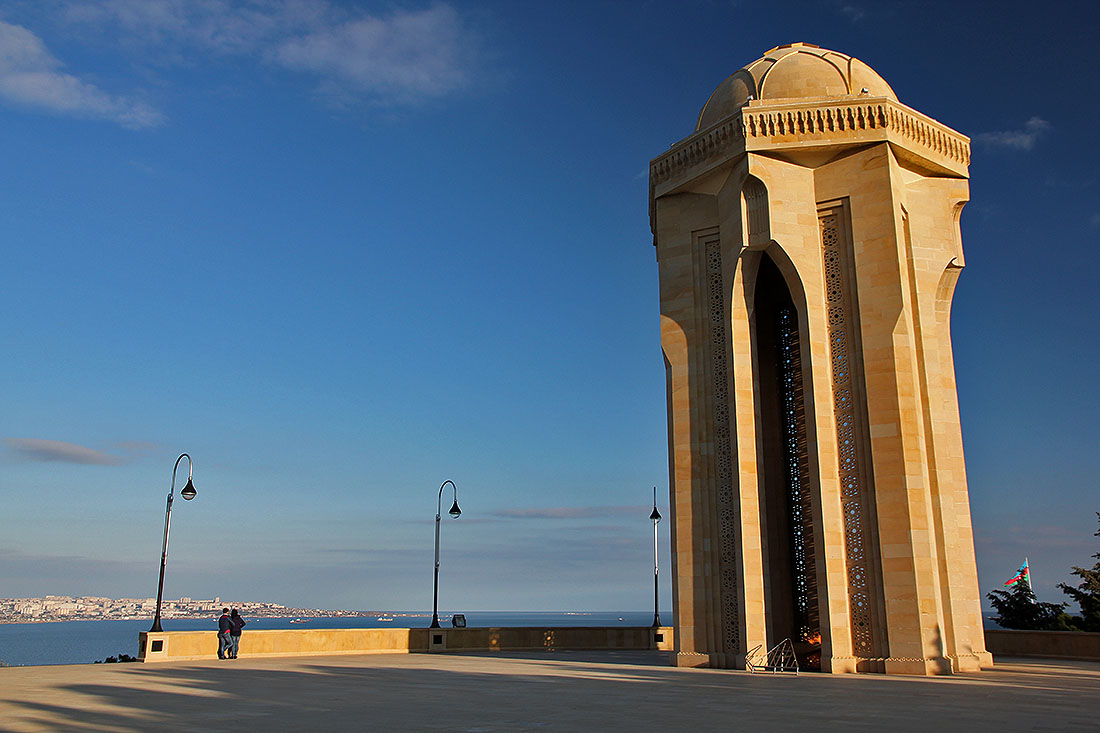 The monument to fallen heroes, with a permanent flame.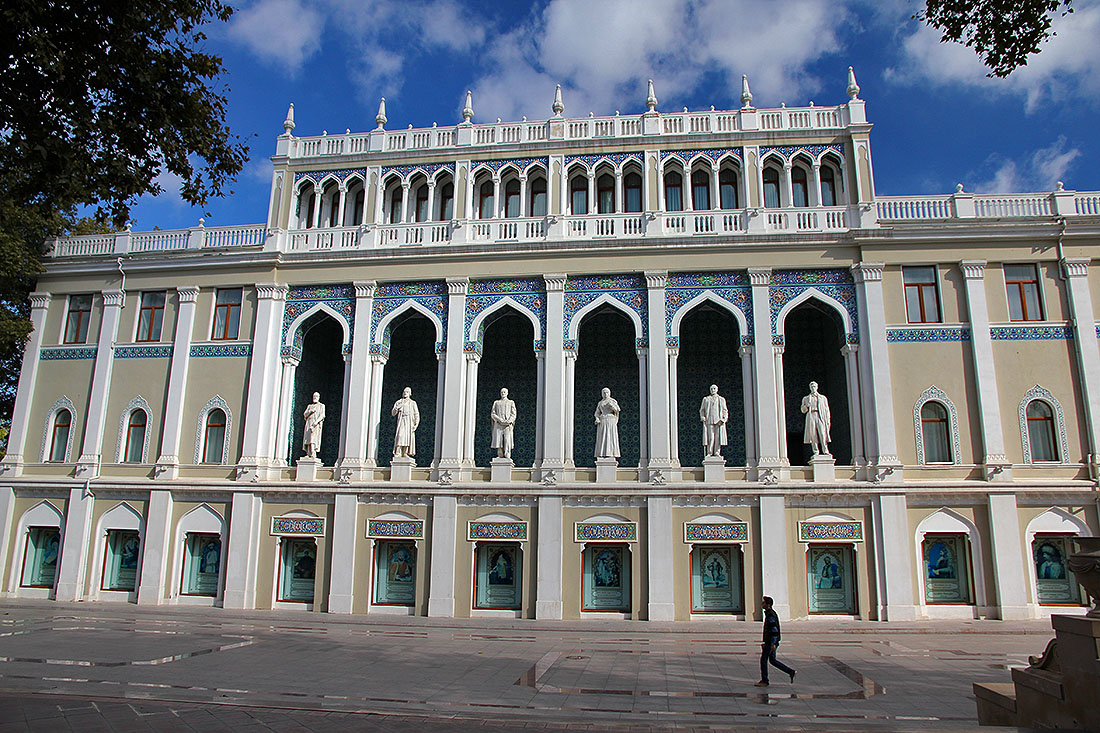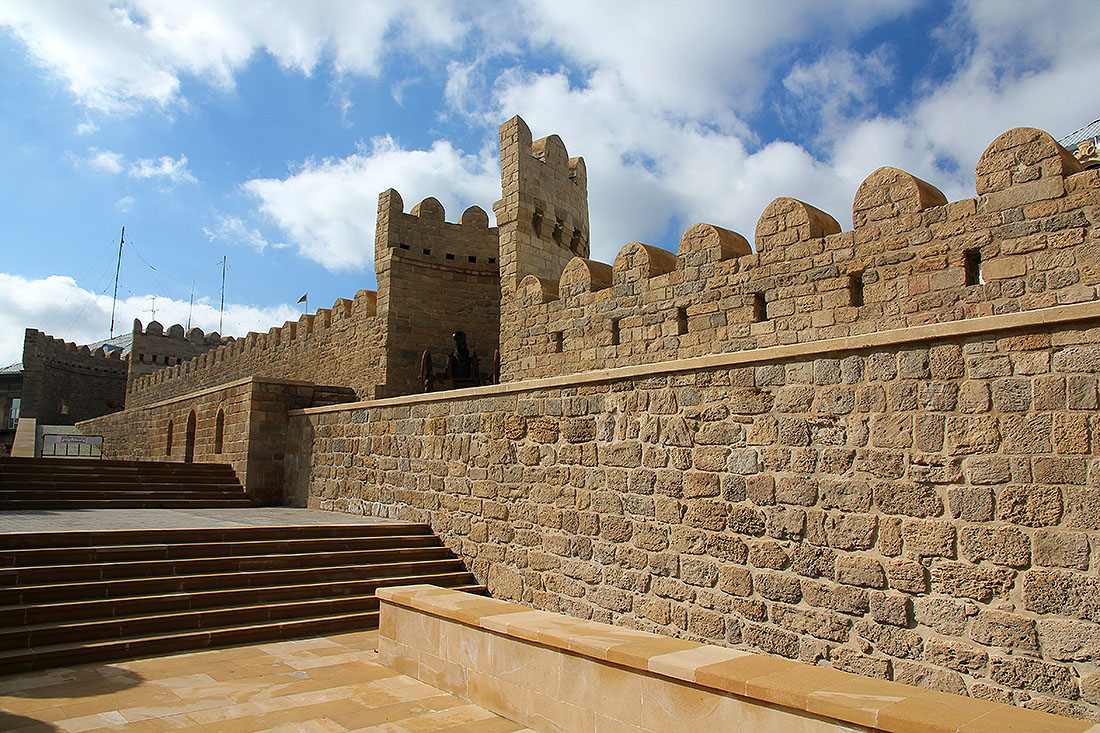 Fortifications surrounding the old city.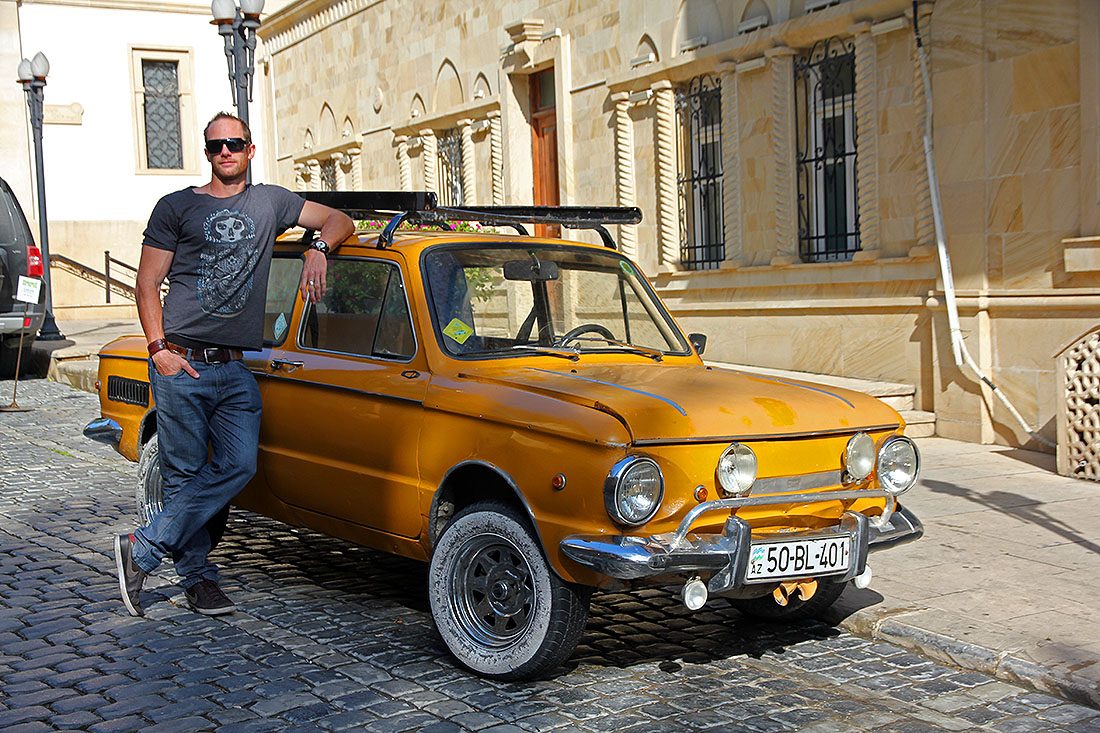 A Zaporozhets ZAZ-968. Soviet-built rear-engined, rear-wheel-drive, air-cooled, 41hp chick magnet.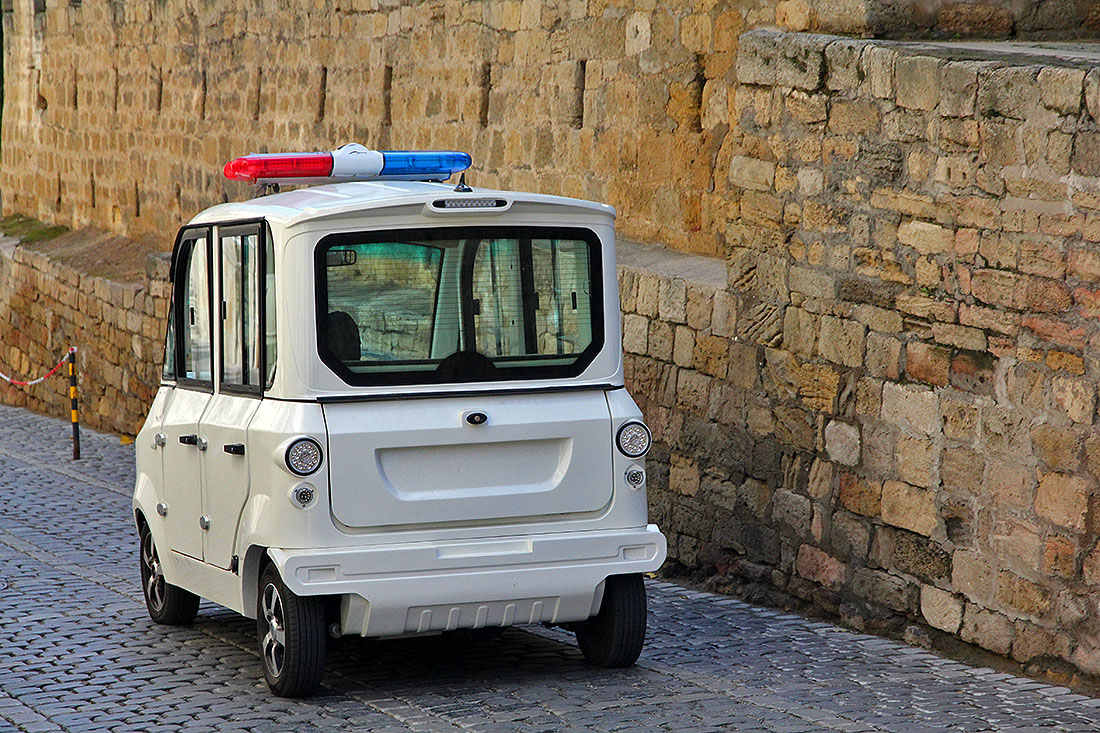 The cops in Baku are tiny.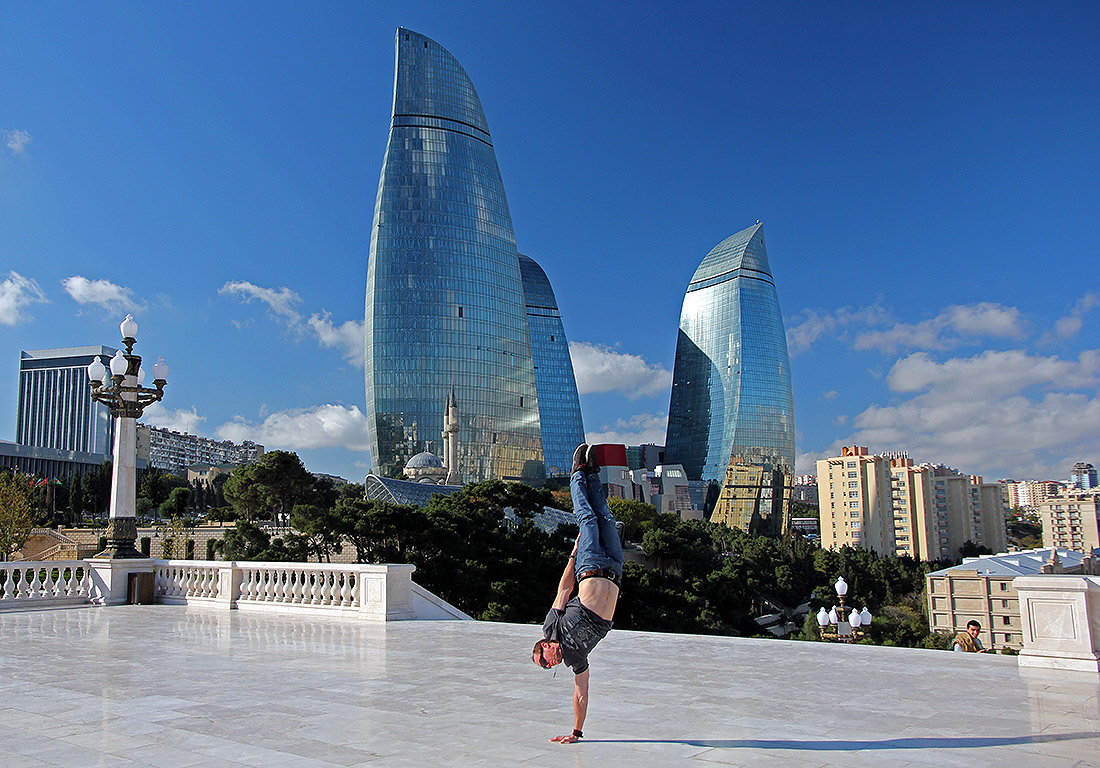 The Azerbaijan one-hander.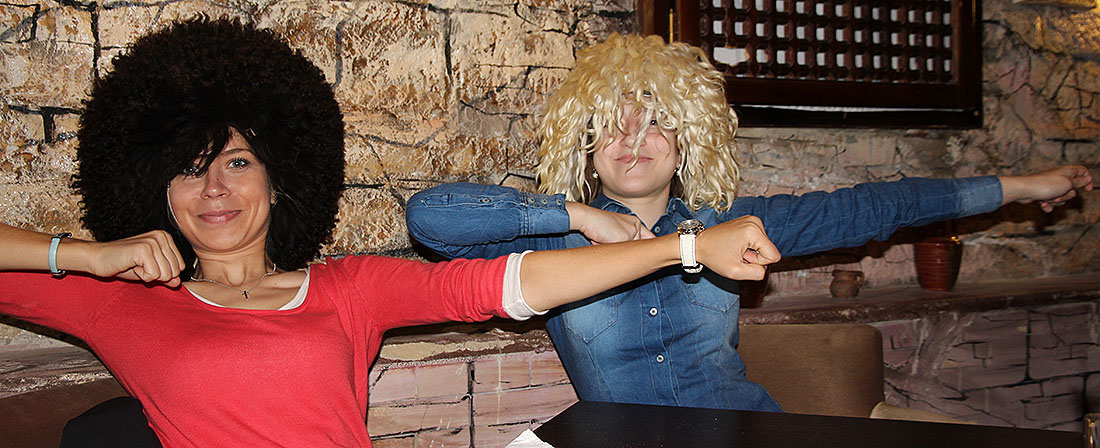 Yuliya and her sister, just after visiting the salon.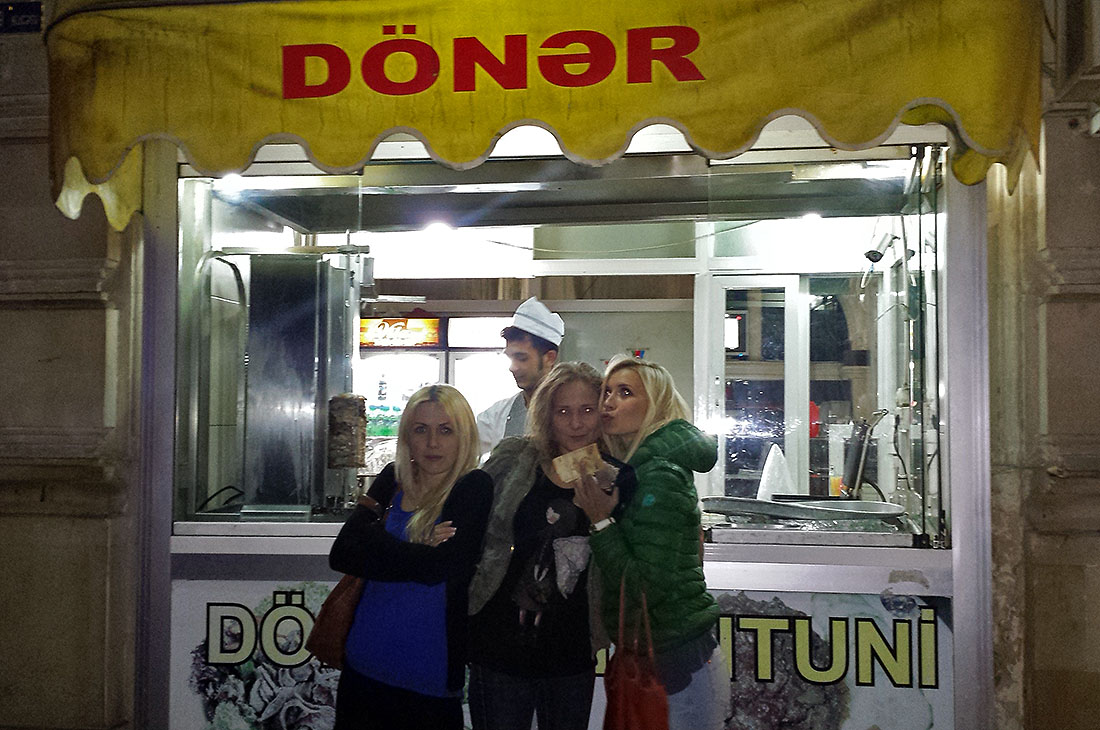 The ubiquitous doner kebab shop. Hard to miss in Baku. Always handy on the drunken walk home.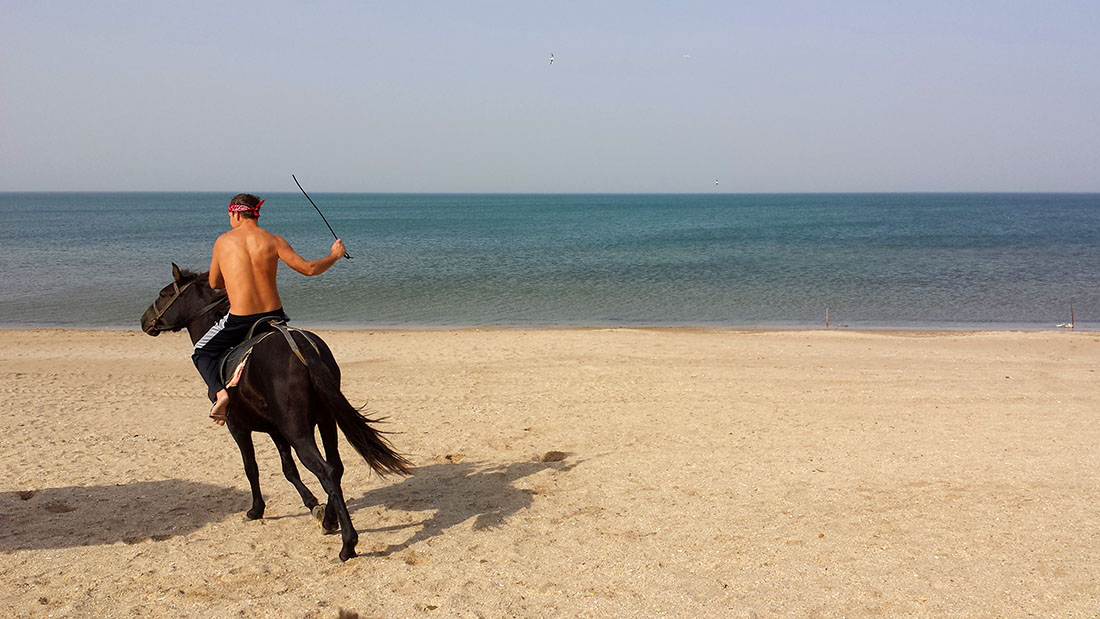 A friend doing a spot of horse-riding at breakfast.

< see previous entries