Location: Brighton, England
Local time: Friday, 6pm
Music: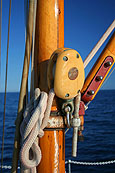 I started writing this entry while sitting at the table of a cafe beside the harbour of San Remo, Italy. Never would've guessed I'd end up here, but being only a 30 minute train journey from where I'm currently staying in France, I thought I should make the effort to go on a day trip and see a small slice of Italy. (Actually, I've just finished a rather large slice of Italy for lunch, in the form of Lasagne al pesto. Good stuff! I think I'll have to try the famous gelato ice cream next...) There's maniacs flying by on scooters with little regard for their life, tanned, good-looking locals and sunburnt tourists strolling the streets, and I think coffee I just finished has probably taken six months off my life. Aaah Italy.

So I've been staying in Beaulieu Sur Mer, a mega-wealthy seaside town halfway between Nice and Monaco. My bedroom door (also known as the garage door) opens up directly to the water's edge, beyond which are anchored the multi-million dollar superyachts I once worked on in the Caribbean. (Indeed, it's so hot here that sometimes it feels like I'm back on the island). It's a little piece of paradise in the French Riviera, and to be honest, I still can't believe I'm being paid to be here.

The Cote d'Azur is a region I've wanted to check out for a long time, and to be given the opportunity to live and work here, to make day trips to Monaco and Italy on a whim... well, it's bloody great really. I owe my brother a beer for hooking this one up for me. I do feel a little out of place here sometimes though, amongst the Ferraris, Lamborhinis, and rediculous fluffy white poodles carried under the arms of snobby, image-conscious gazillionnaires (apparently this area has the world's highest concentration of Rolls Royces per square kilometer, and with land prices here at €300,000/m², it's easy to see how that's possible!)

For the first few weeks I was here, the boat was sitting in the water at the shipyard, awaiting the final touches before taking it out to sea. I have a mountain bike to use, and so if we're not working on the boat, I'm either lying in the sun by the water or out exploring. Nice (6km away) isn't so special (in my humble opinion), perhaps because of the abundance of tourists and traffic. I'm noticing it a lot these days, that the more I visit heavily built-up cities jammed with life, the less I like to be in such places, amongst those masses of people.

Jean-Francois (such a French name!) and I finally managed to take the boat ("Aries") out of the shipyard on Sunday the 4th, after numerous delays, such as waiting for parts to arrive, and putting down his sick old cat of 15 years. We first headed out across the bay (of Nice) to Antibes and managed to get amongst a classic yacht regatta, giving me the opportunity to practice my yacht-racing photography (not easy on a swaying boat). Aries (1929) was quite a crowd-pleaser amonths the other 50-100 year-old boats.

The following morning at 4am we left for the island of Corsica, about 280km off the south-east coast of France. There were plenty of dolphins cruising with us at the bow of the boat, and it was great to be on the open water again, without land in site (I think I last experienced that on the trans-Atlantic crossing in the late 2004). We moored in a very isolated part of Corsica with a beach, a few shops and restaurants, but no roads in or out. A couple days later we headed out at 2am in a roughly north-west direction for the island of Porquerolles, somewhere south of Toulon France. The clear tropical waters were again like being back in the Caribbean.

While anchored in the bay there, we had the dubious 'pleasure' of being boarded by French customs officers, who went through the ashtrays, sniffed my shoes, asked if we had any drugs on-board ("why officer, have you run out?"), checked boat papers etc.

I explored the island on a rental bike, and the next two days we both found ourselves again in a classic yacht regatta, but this time as crew (aboard 45ft 'Cervantes', from 1954). Not only did I have to re-acquaint myself with sailing (after being a landlubber for the last few years) but I had to quickly learn all the necessary terms in French, as I was the only non-Frenchie. A few times I was left standing there with a blank look on my face while orders were barked at me from the Captain, but I learnt fast enough and it was a good few days of racing. We came 5th overall in our class.

On the second night of the regatta I was invited aboard the famous Moonbeam while they came in from the bay into the marina, and ran aground (getting stuck in the soft sludge at the bottom of the marina). That boat is a real work of art (not to mention a sea of varnish - phew, lots of work!). The owner, seemingly impressed that I had come to his country to learn the language, invited me to dinner with the crew at some fancy house on the water's edge, and while sipping local wine and sampling the very French food (they were all delighted to have 'the kiwi' try all lthe French fare on offer) I once again had the feeling of "jeez, what the hell am I doing here?! Life is odd.

The music has been going quite well lately for me in France. I recently played a gig in a small fancy restaurant and from that scored two other gigs from some of the customers eating there. So last Monday night I was invited to play at a private wedding party at a very nice apartment in the hills behind Nice. There was a full band setup (electric drums, 8 guitars, bass, keyboard etc) and since other musicians were there as guests, we all ended up jamming (me on the drums of course - yay!) and having a great time. And I was getting paid for it. Once again, I was left with that now-familiar feeling of "just how the hell did I end up here?!" Subsequently I've been invited to some other restaurants for gigs/jam sessions, and one of the guys wants to form a band with me. We'll see. It was a big night, and after 3 hours of sleep I was up again to catch a plane to Brighton England, where I am now, to meet up with Krista and spend some time here. I'll be returning to Nice on the 4th of July, and will either pursue the music, or become the second crew member on board a classic yacht based in Nice, which is likely to be sailing to Spain at the end of the month for various regattas etc. Many paths lie before me and it's going to be an interesting summer...

So here's a selection of my snaps, although many are missing (including the ones taken in Italy) as they are still sitting on a friend's laptop back in France. I'll get them uploaded when I return.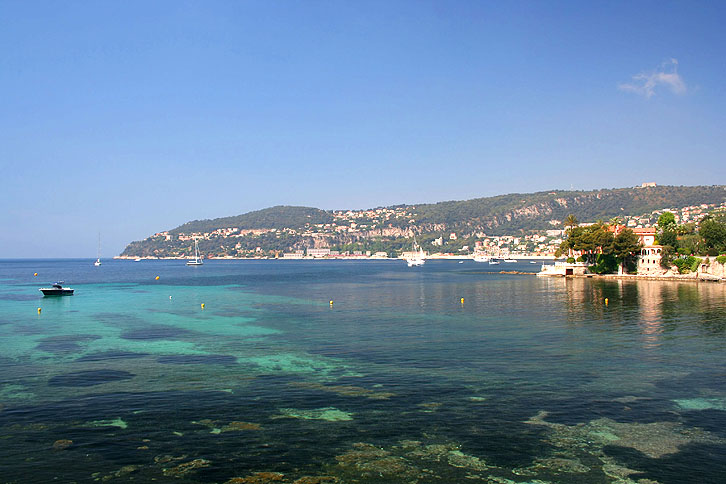 The view from my bedroom door.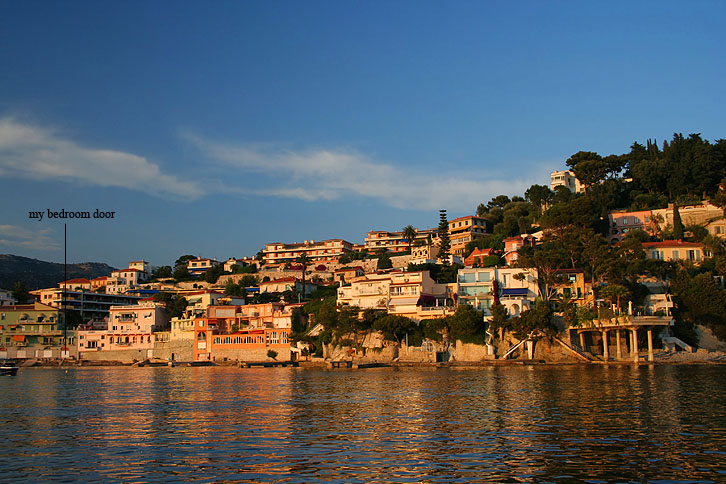 Looking back towards the house.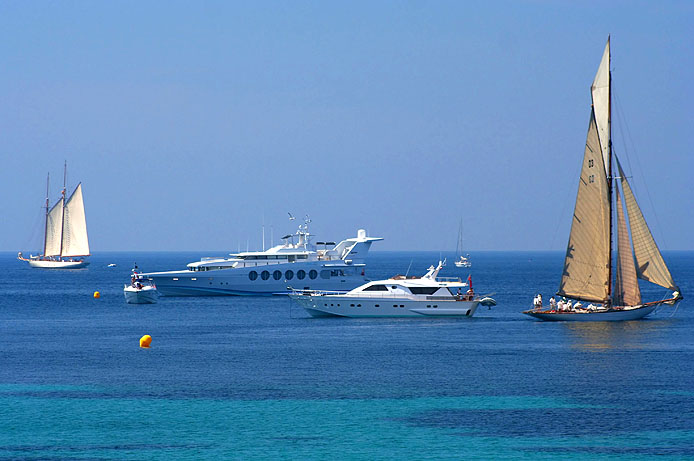 Action out in the bay, taken outside my bedroom (aka the garage).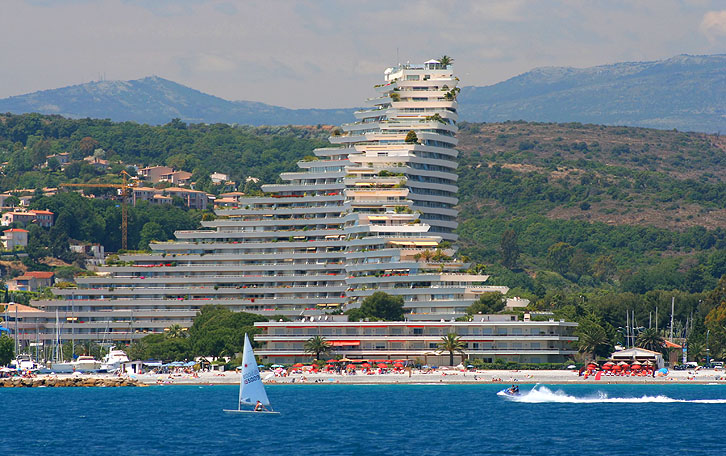 Part of an apartment complex (that forms a ring) in Antibes, France. Bizarre.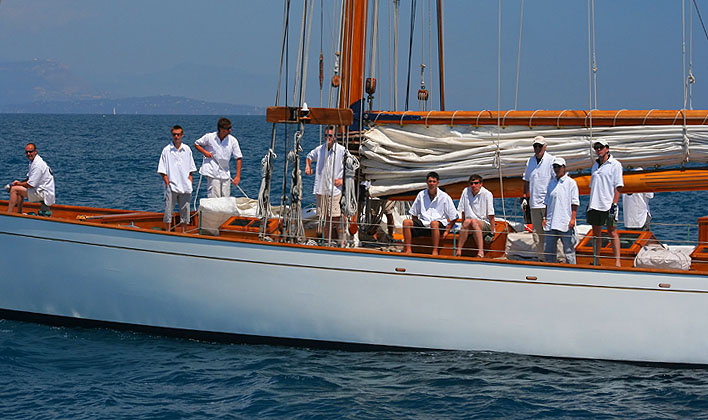 Taking time out from the racing to stare back at Aries.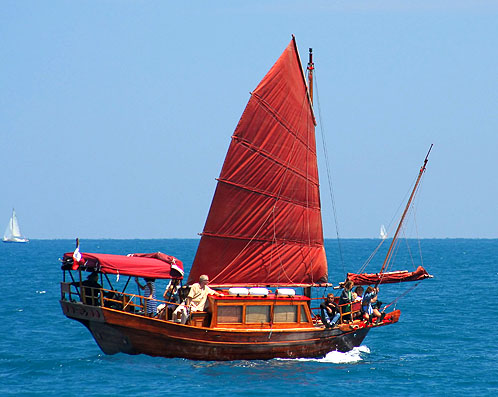 A rather unusual-looking competitor.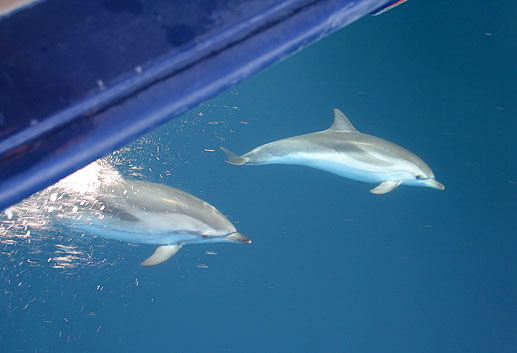 Our company along the way to Corsica.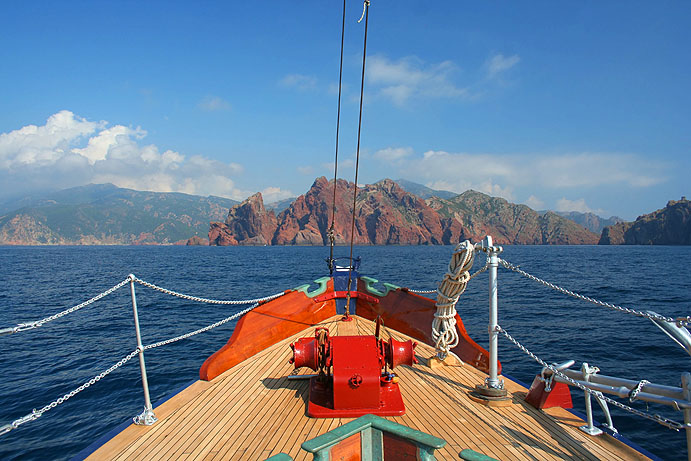 The rocky shores of Corsica.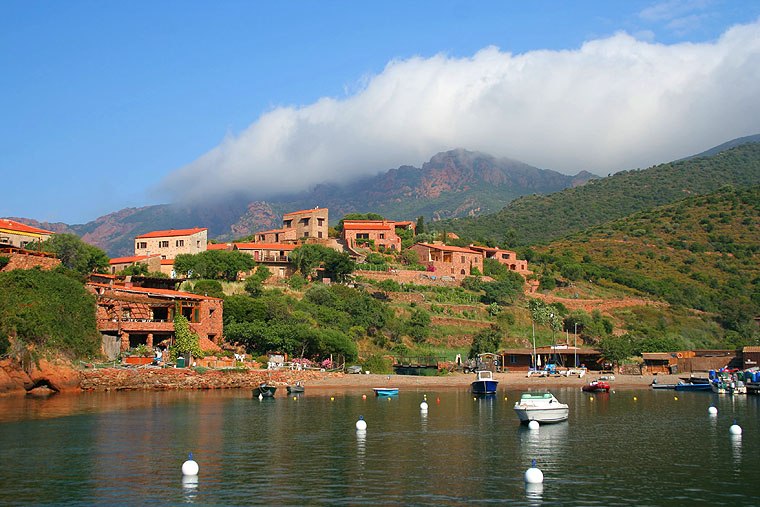 The small village of Girolata in Corsica.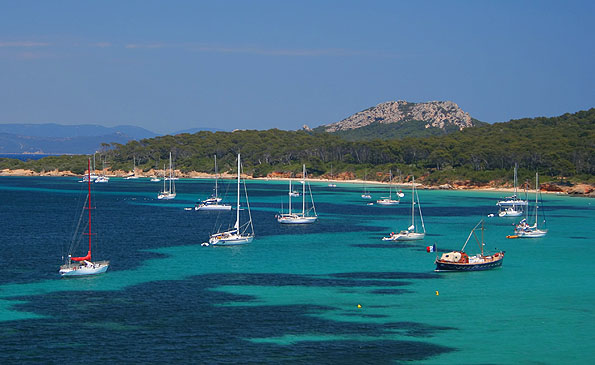 Where we anchored in the island of Porquerolles.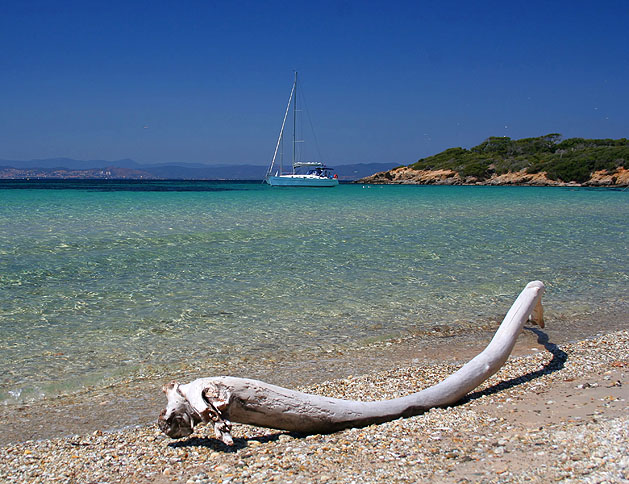 Don't be fooled - that water's still pretty cold!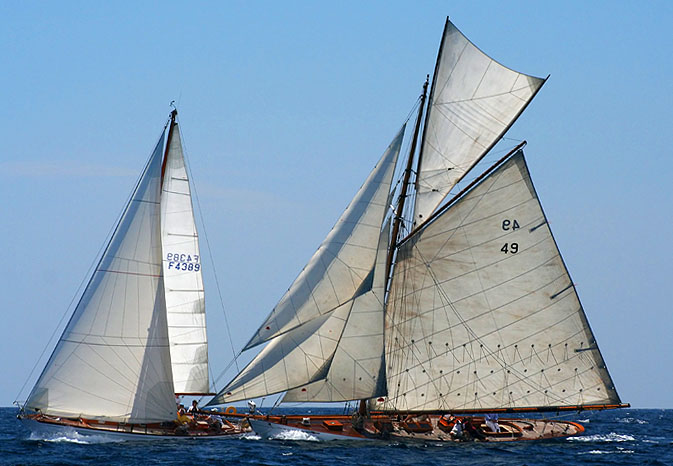 Some of the amazing boats competing in the Porquerolles Regatta.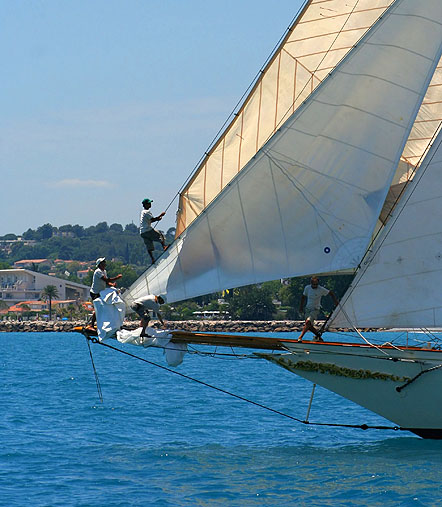 Some of these yachts require a huge effort to keep em sailing...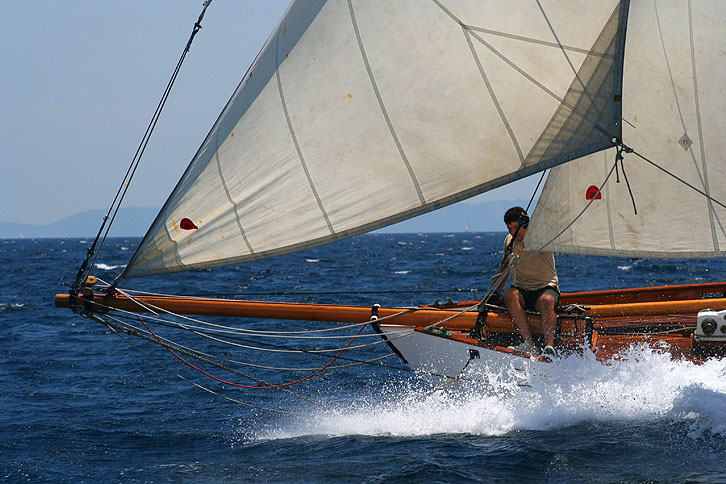 And sometimes it's just nice to chill and watch the water go by.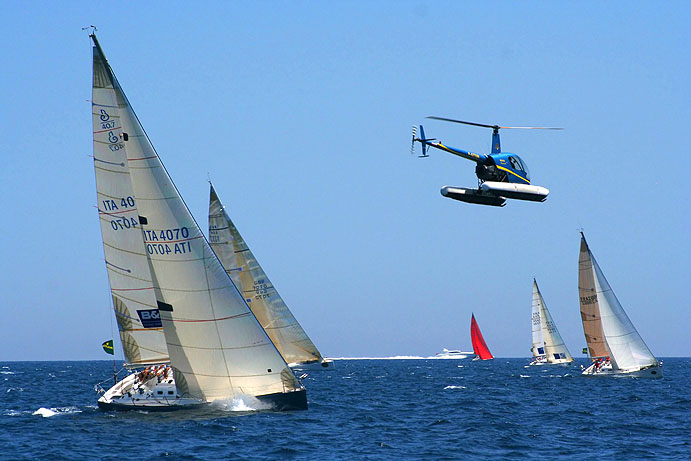 Returning from Porquerolles, we ended up sailing through the middle of the Rolex Cup outside St. Tropez
- meaning we had to weave our way through hundreds of sailboats.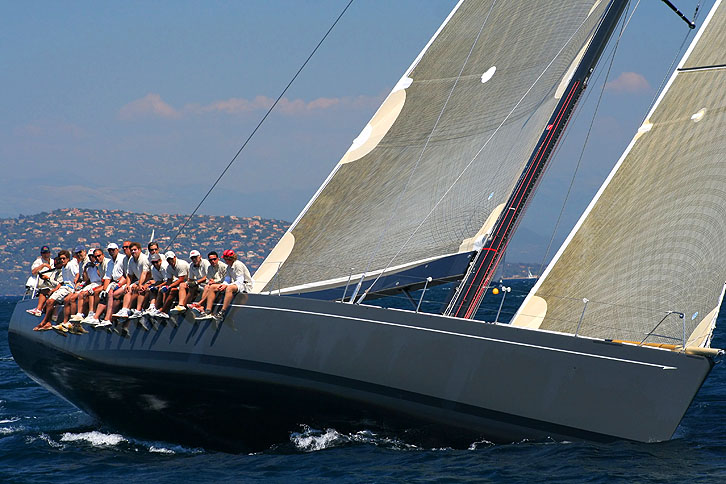 There were some beautiful racing machines on the water...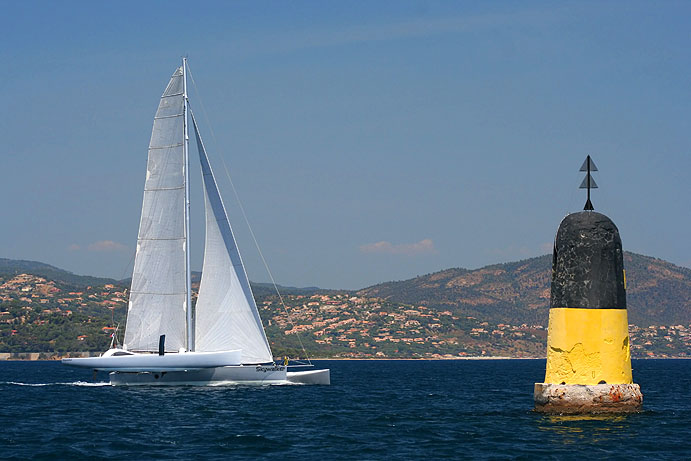 ...and this amazing tri-maran called 'Skywalker'...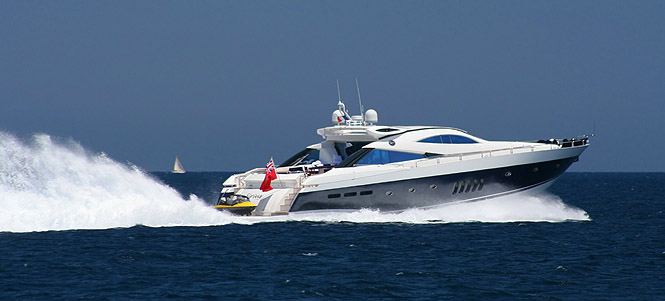 ...and some obnoxious show-off speed boats.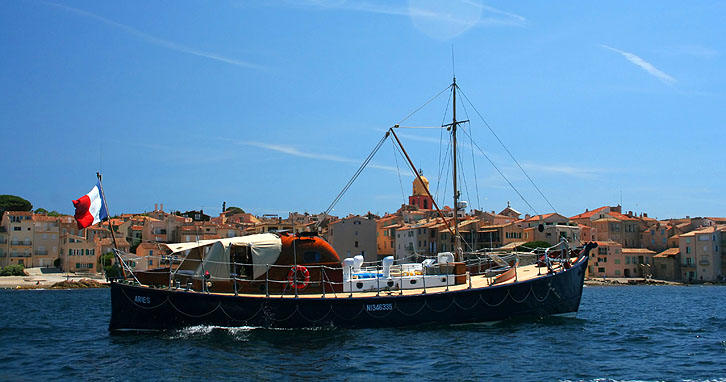 We anchored outside St. Tropez for lunch on the way back from Porquerolles.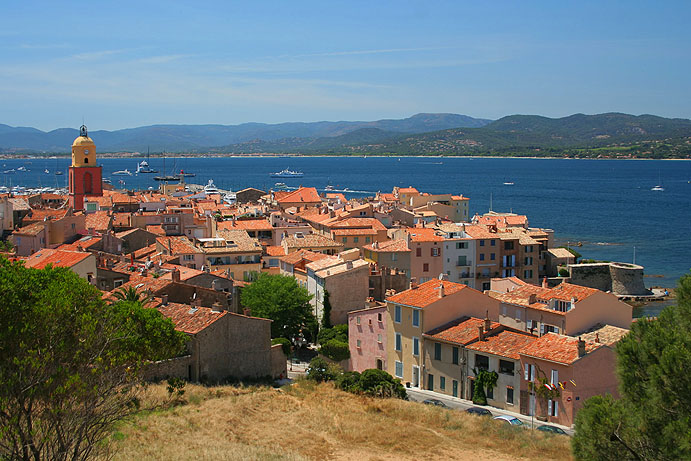 I went ashore for an hour and strolled around (you only need an hour to see the whole place really).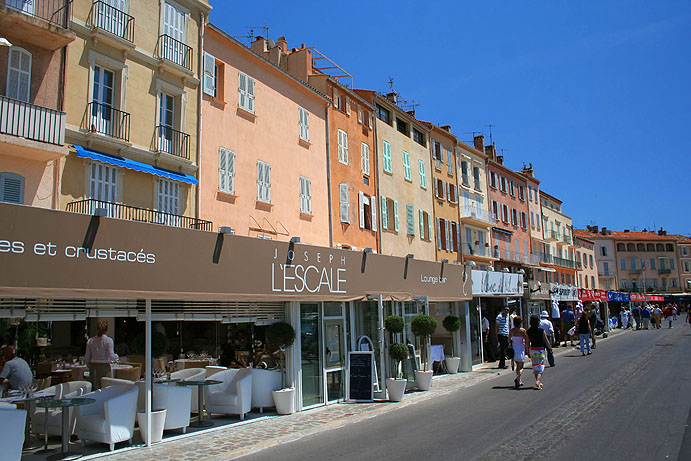 It's basically just expensive restaurants and art galleries.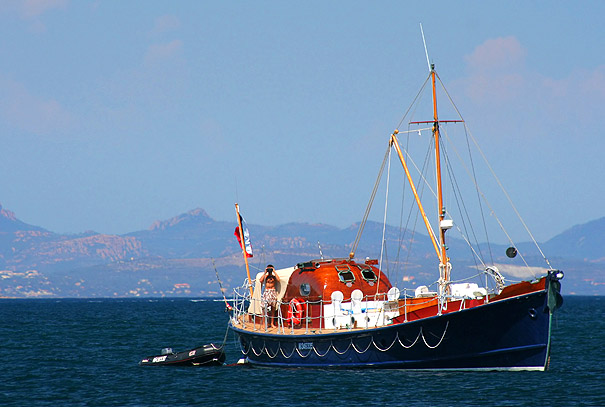 Jean-Francois checking the shore with binoculars to see if I'm ready to be picked up by dinghy.
Aries was built in 1929 in the Isle of Wight (England) to serve as a sea rescue lifeboat.
In 1954 it became the first motor boat to complete a double-crossing of the Atlantic.



< previous&nbsp&nbsp&nbsp&nbsp&nbspnext >