Location: Porto Cervo, Sardenia
Local time: Monday, 9:50pm
Music:

Rome here I come! And I can't wait. I'm looking forward to no longer spraying water around a boat night and day, and hitting the road again, indulging in two of my passions - travelling and photography.

I'm on the late shift for this trip, which means that instead of getting up early and opening up the boat and readying it for the day, I wait until all guests have gone to bed (normally around 1am-ish, and then close the boat down - cover up all outdoor cushions and sunbeds, rinse down and squeegee both decks, put out the rubbish, lock doors etc.

So while waiting for the guests to go to bed, I often end up sitting alone in the crew mess, with not a whole lot to do. Thus I've been slowly revising my rough itinerary for the next three weeks, and it's now looking something like this: Rome, Florence, Venice, Zadar (Croatia), Split, Dubrovnik, Kotor (Montenegro), Mostar and Sarajevo (Bosnia-Herzegovina), back north to Zagreb (Croatia) then fly out of Ljubljana (Slovenia) to London, stay with friends for a week, then over to Barcelona to see Krista. From there, on to Morocco. Sounds exciting no? I've been counting down the days.

Some of you might suggest that the true spirit of travel is to simply 'follow your nose' and see where the road takes you, and I don't disagree with such a philosophy... but I'm trying to fit in certain places I've wanted to see for a long time, into a certain timeline, while sticking to a reasonable budget - this requires a little forward-planning!

I'm not sure how often I'll have Internet access during the following weeks, but I'll try and get photos online when I can. But for now... ciao!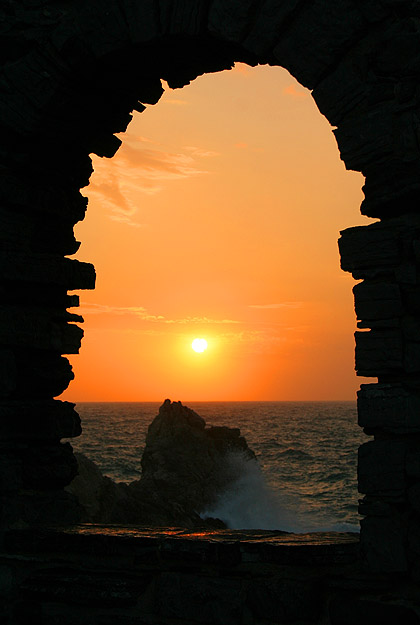 Sunset in Porto Venere, Italy.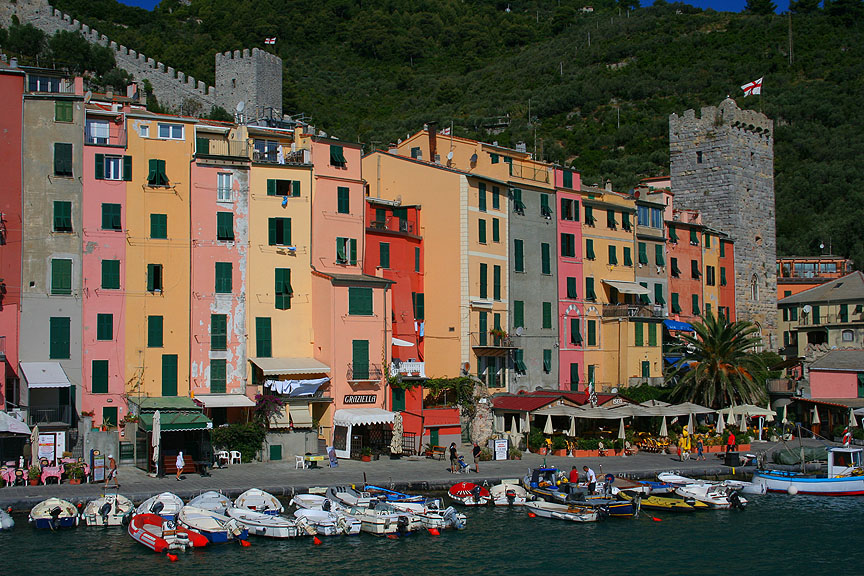 The small town of Porto Venere.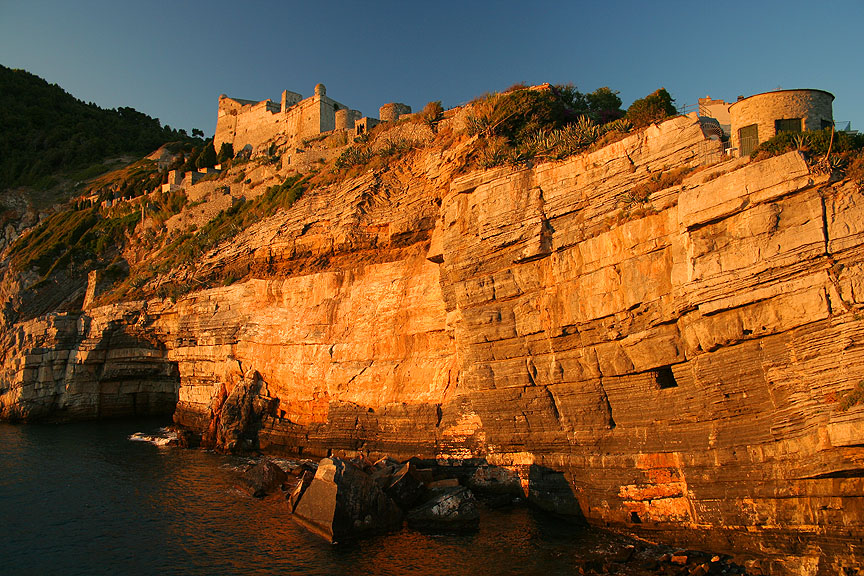 Town fortifications.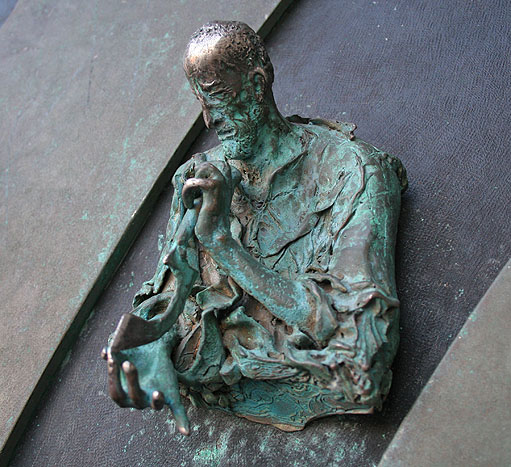 One of twenty-odd bronze figurines covering the main door of the town's church.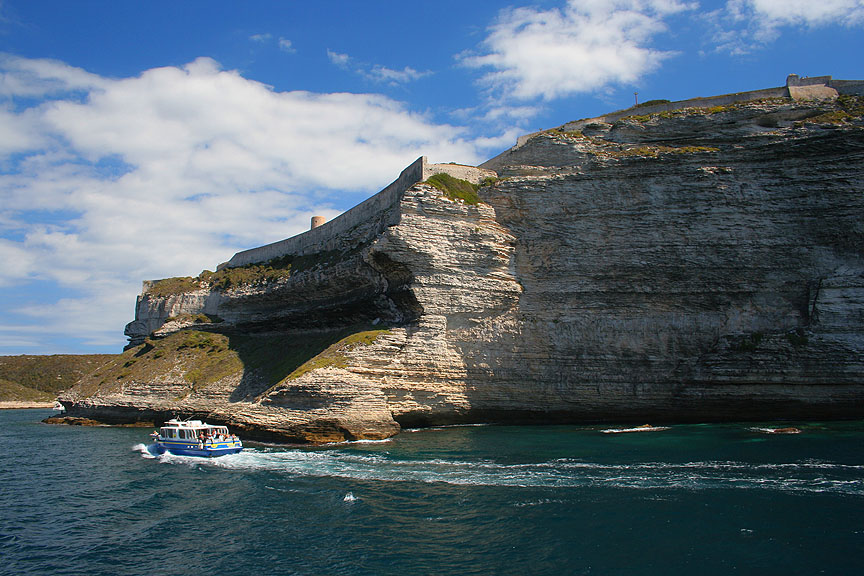 The impressive channel entering the port of Bonifacio (pop. 2,600) in Corsica. Limestone cliffs either side make for a grand entrance.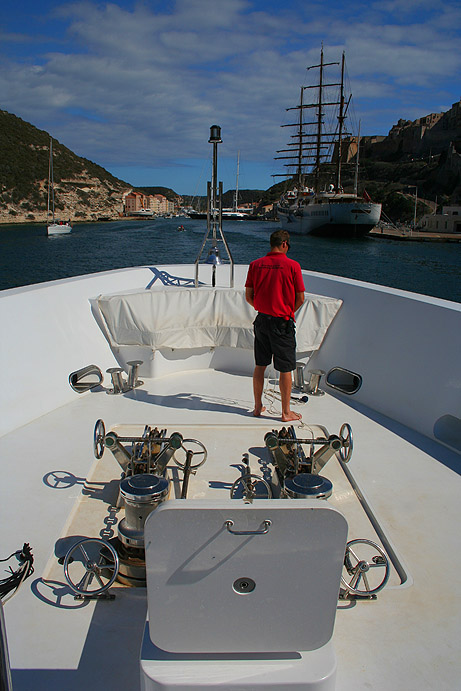 No, I'm not peeing in the bow of the boat, but rather getting a heaving line ready to throw ashore.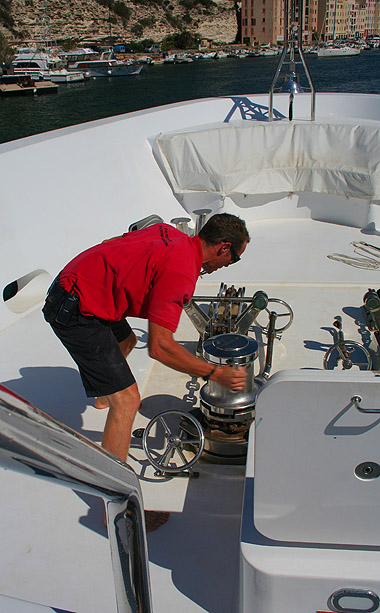 Taking the anchor winch out of gear can sometimes require a bit of sweat.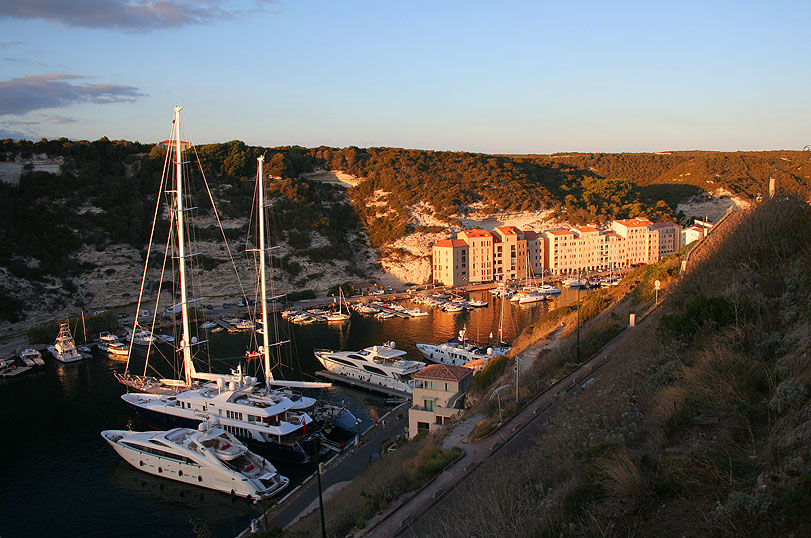 Looking down at the port of Bonifacio. Perfect Persuasion is the boat second from left.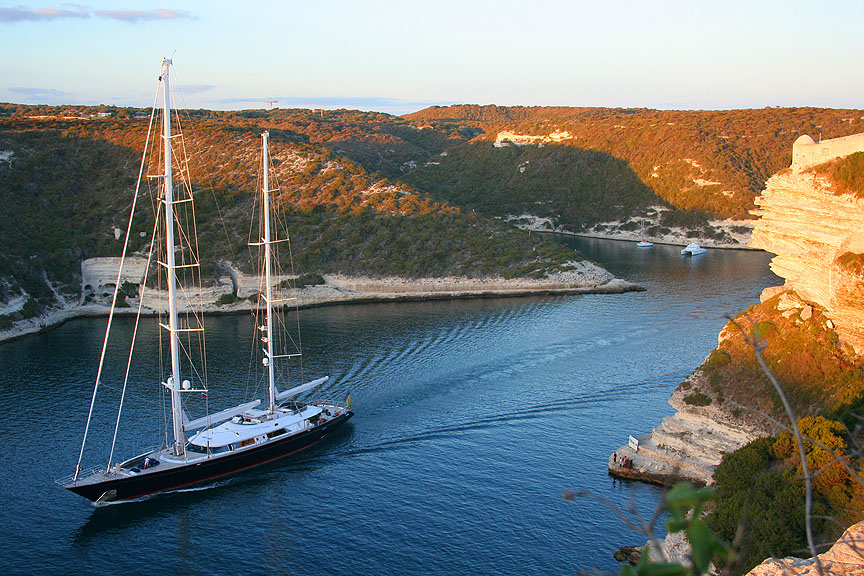 A beautiful 56m Perini Navi sailboat leaving the port.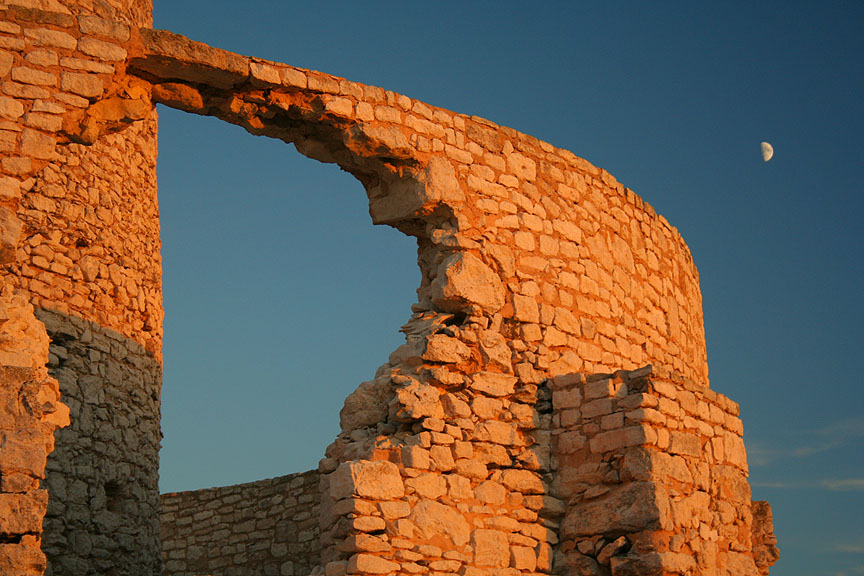 Hilltop ruins in Bonifacio.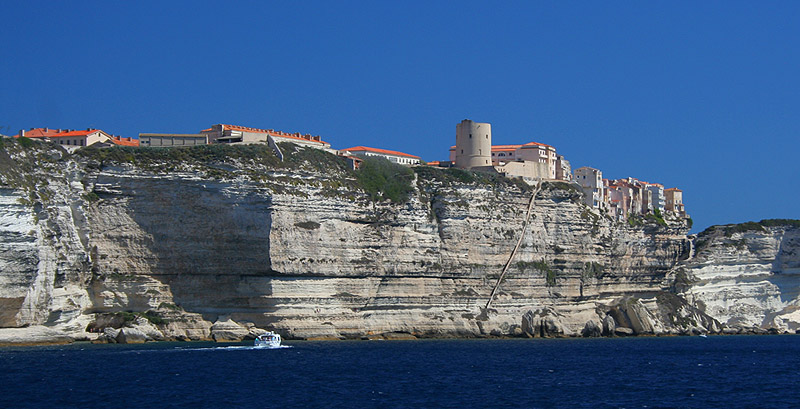 How they managed to build a city perched on the edge of these towering cliffs I don't know.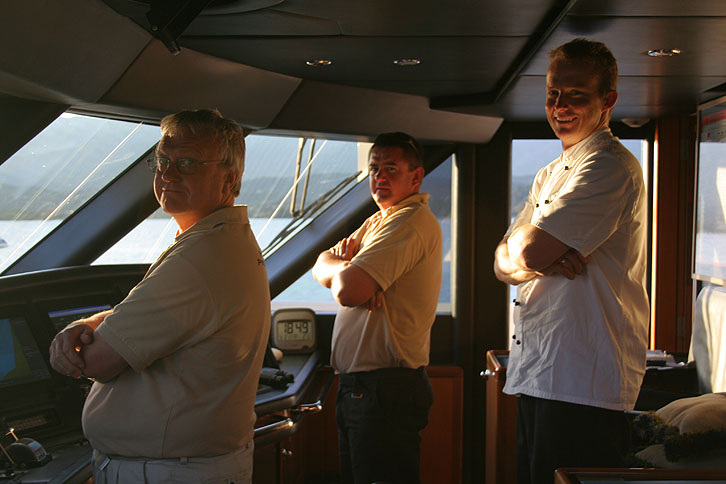 Captain Paul, First Mate Simon, and Chef Rob, stand to 'attention' in the bridge of Perfect Persuasion.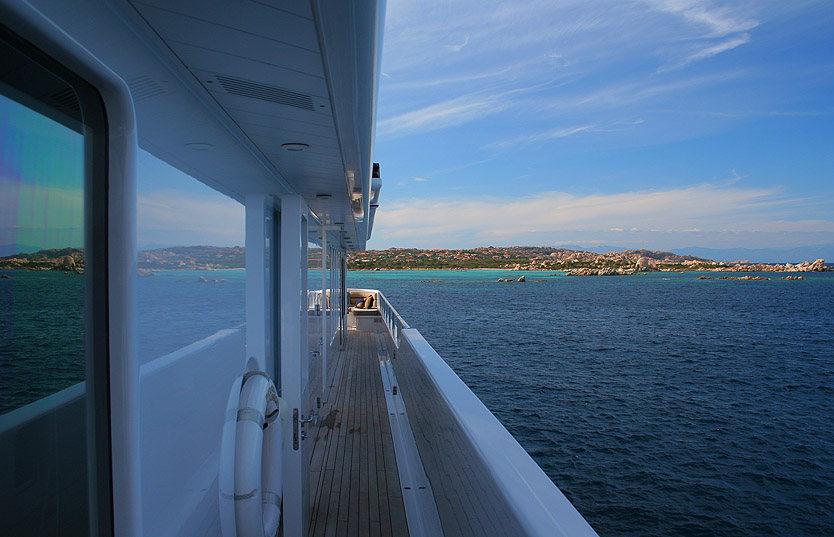 The rocky, sparsely-populated nature reserve, the Madalenas islands of Sardenia.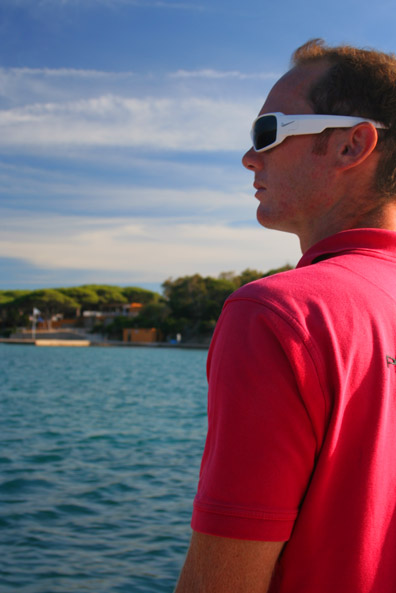 "Hmmm... what's for lunch?"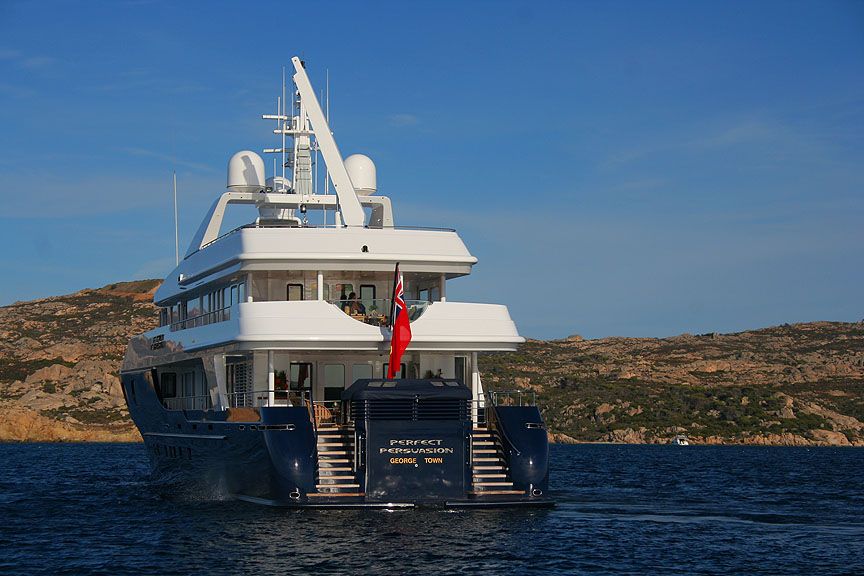 From behind. A similar shot to my previous boat Polar star, here.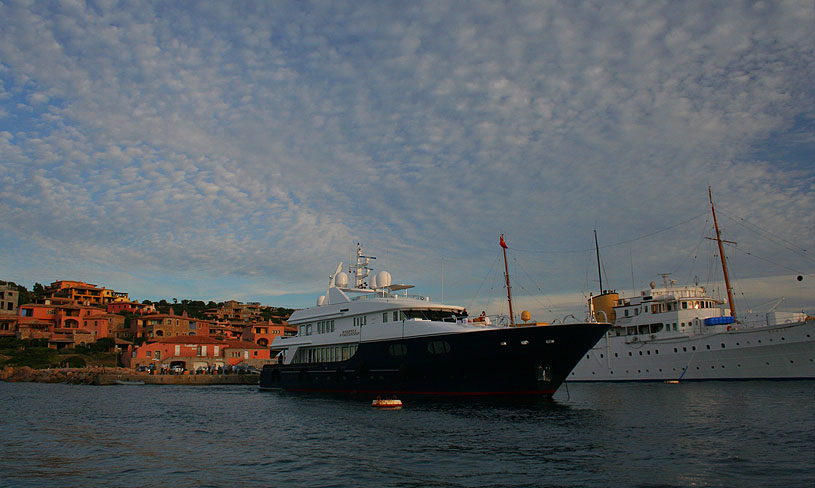 The boat in Porto Cervo, Sardinia. The Norwegian royal family's boat is alongside.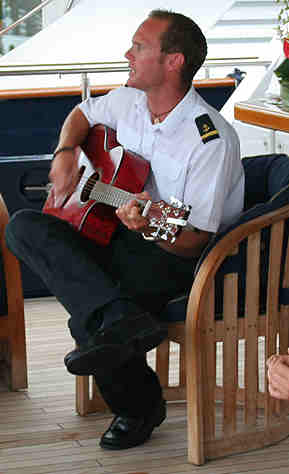 Playing a few tunes on the aft deck, after the
charter guests had left this afternoon. The
champagne was flowing and we were all
in a good mood.



< previous&nbsp&nbsp&nbsp&nbsp&nbspnext >