Location: Utrecht, Holland
Local time: Monday, 1:57pm
Music:

Okay, so I made it! Back in Europe again. After a stressful week in Sint Maarten running around like an idiot trying to organise my leaving, it's great to be able to just go "aaaah" and enjoy the European sights. Paris was absolutely beautiful, and the weather could not have been better - perfect blue skies and warm spring temperatures; all except yesterday (Sunday) when we (Krista and I) left.

Our last JukeBox Heroes gig at Sopranos was not too bad, but I think we've done better. A film crew from the States actually turned up - Anna Nicole Smith was supposed to be there, but in the end it was one of her cast members from her TV show or something. The camera lights were blinding, but still, they recorded us playing so who knows, maybe we're on TV some time.

The plane trip was uneventful - long and bloody cramped, and yet again I couldn't sleep, but uneventful nonetheless. We arrived in Paris at 6:30am and after an exhausting trek from the airport to the hotel (Relais de Opera Bastille) via the Metro (complicated, until you work it out and then it's not so bad). Got to the hotel and fell asleep until 6pm! Boy, I needed that, coz the last few days in Sint Maarten had been so nuts, plus the jetlag. Then we went out for a walk and checked out the Notre Dame (yep, the hotel in Bastille was nice and handy to a lot of places, and the Metro) (thanks Isabelle!). The good thing about this time of year is that it's light by 6am and stays that way until at least 10:30pm, so it's easy to pack lots into the day (and consequently set you on the road to exhaustion).

Friday was a big day. Bussed to the Champs de Mars and walked to the Eiffel Tower, which was really cool. It was a real special moment, coming around a corner and seeing the Tower standing there in the distance. Like, "damn, I'm really in Paris huh!". The 8 euro trip up to the top was worth it, and I got some great shots of the (somewhat smoggy) city sprawling below. Then we walked to the Arc de Triomphe, and that was pretty cool too, just chilling out lying down on a ledge of the monument itself, soaking up the sun. Afterwards, a leisurely stroll down the famous (and seemingly never-ending) Champs Elysées was a great way to check out the overpriced fashion shops and cafes-a-plenty covering half the sidewalk.

At the end of the Champs Elysées and through some gardens was the Louvre, so of course I checked out the Mona Lisa in it's little glass box (what the hell's so special about that silly painting anyway?) and the Venus de Milo etc (did you know that the artist is unknown but they say it dates from the 2nd century BC?). I was so exhausted and my feet hurt so much by this time that I decided enough was enough with the historically important artsy stuff, so we bussed home to sleep for a bit before walking the streets of Bastille that night, checking out the busy bar/restaurant action.

On Saturday we decided a boat trip down the Seine would be worth it, and indeed it was, providing some good vantage points to see Paris from the water. And then taking the train to Versailles, 40 mins just outside of Paris, was also worth it, coz we got to see the Chateau de Versailles - the palace of King Louis XIV and XV. Wow, it was like a fairytale, and if it wasn't for the millions of people everywhere, it would've felt like going back in time 500 years. The palace grounds/gardens were mind-blowingly huge, but lying by the water with a baguette and a bottle of red wine and gazing back up at the palace was great.

I personally didn't think that Paris was as over-priced as some people had led me to believe. The only thing that bugged me was having to pay up to 2.50 euros for a can of coke. But overall, I was left with the impression of a beautiful, old, grandious and historical city, and it is probably my favourite city I've visited to date, right up there with charming Amsterdam.

So after speeding north across the French countryside at 300kph on the bullet train and passing through Belgium, I'm now back in Utrecht, Holland. Krista flew home to Estonia, and I'm gonna be going way the hell up there to see her some time soon. We're gonna trip over to Stockholm Sweden, maybe Helsinki Finland, Latvia (just next door) and probably drive across the border to western Russia and into St Petersburg. How damned cool would that be? And maybe to Denmark coz I have a couple friends there and her sister lives there too.

So many places I'd never even THOUGHT about going to see, but, well, the opportunity is there now, and it really sounds cool. Travelling is strange like that I guess huh - the people you meet will often dictate the places you go to.

(but what the hell is there to do in Latvia anyway?)


Okay, some photos...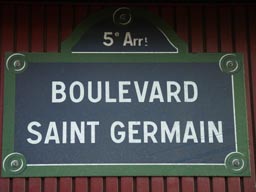 One of my favourite acid jazz/house DJs (St. Germain)
so I couldn't resist visiting the Boulevard St. Germain.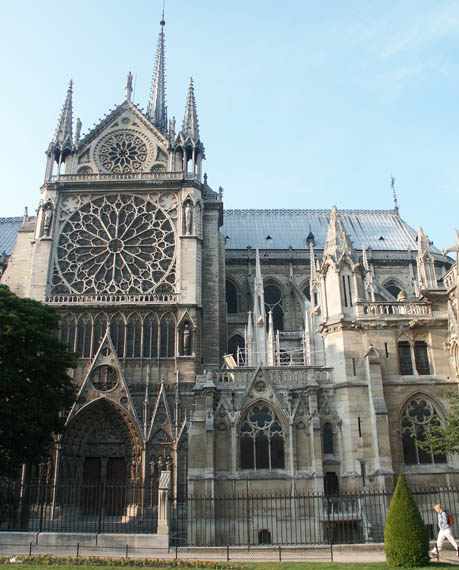 The Notre Dame cathedral. Very impressive, but Quasimodo was nowhere to be seen.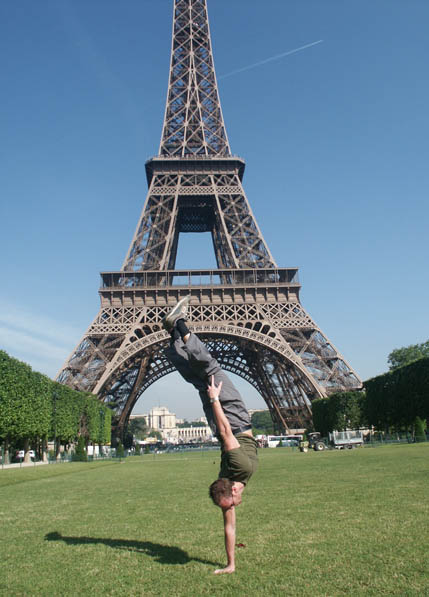 I've done a handstand in every country I've been to, so why stop now?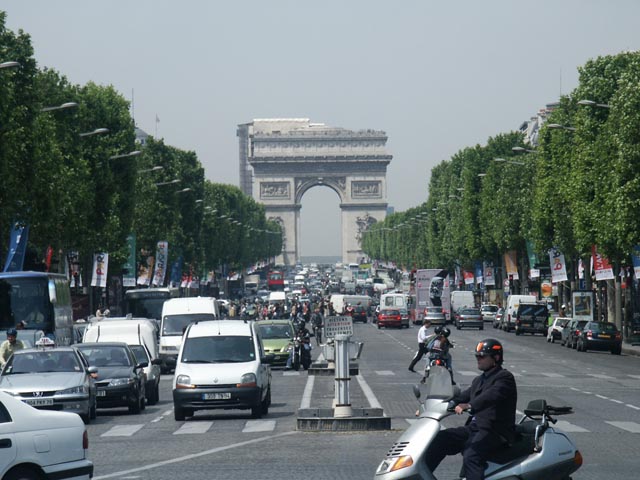 Looking up the Champs Elysées to the Arc de Triomphe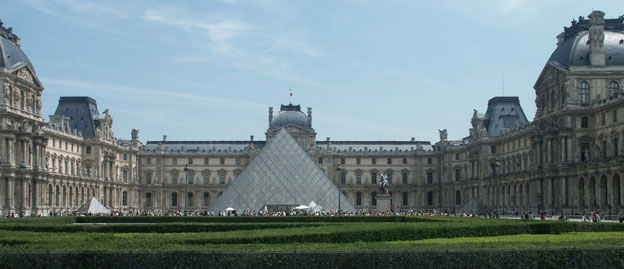 The Louvre museum. Apparently if you spent one minute in front of each piece of art
there, it would take you 4 months to see everything.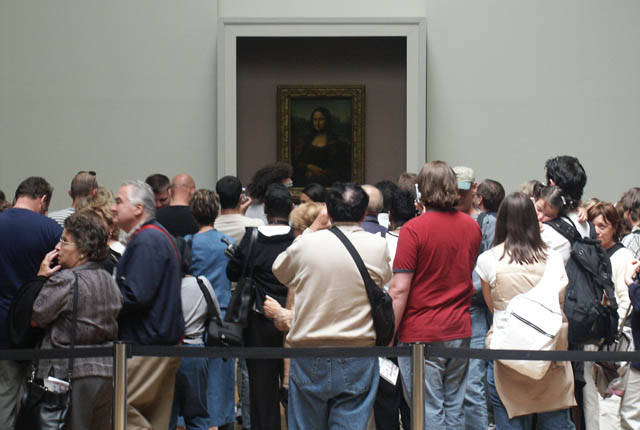 Behind the mass of camera-happy tourists is the Mona Lisa in its little glass case.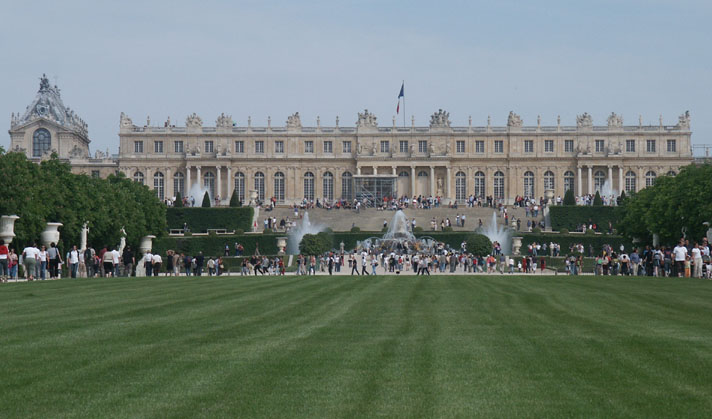 The Chateau de Versailles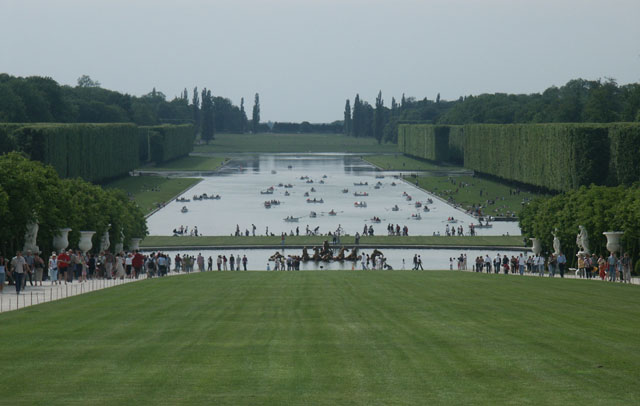 The gardens of the Chateau - we lay on the grass beside the water in the distance.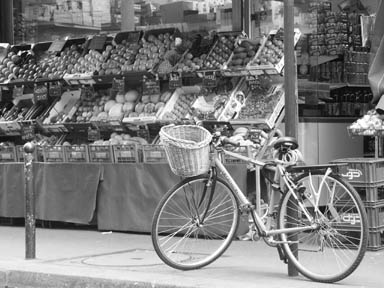 Just a shot I snapped while walking back to the hotel.



< previous&nbsp&nbsp&nbsp&nbsp&nbspnext >