Location: JP & Lorna's
Local time: Friday, 1pm
Music:

Leaving day gets closer and closer, and finally my list of things to do seems to be getting smaller. I'm gonna air freight my Djembe drum and guitar amp to Amsterdam airport and will pick it there later. Gonna cost me, but worth it I think. I'll just carry my guitar as on-board luggage.

Les and I are going to visit our rich friends today - the people that financed the purchase of our new equipment after it was stolen. We'd always promised we'd go back and play em a free concert or something, and since I'm leaving next week, we're gonna try and fit in a quick visit, taking our guitars and stuff along. No doubt we'll end up sitting around the pool drinking champagne (one hopes!). They're great people and really pulled us out of a big fat pile of shite, so we feel indebted to them in many ways.

Our second-to-last gig is tonight, 8pm at Lee's Roadside Grill (it sounds tacky, and, well, frankly I think it IS a tacky place, but it's always packed with American tourists who just eat up our sorta music). Then our last gig is at Sopranos Piano Bar at 10pm on Monday night. That's always a good one, and hopefully a fair few of my friends are turning up to this.

Well, things to do. Here's a few more photos, probably the last I can put up while still here in St Maarten...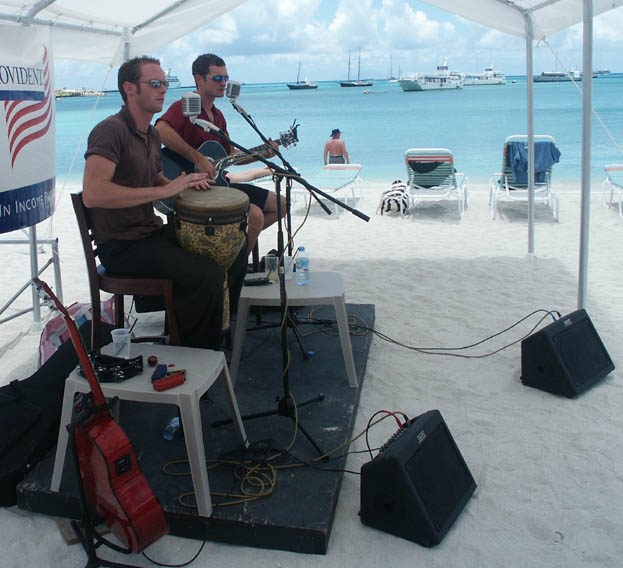 One of our gigs we played for Taloula Mangos, but this time on the beach for a load of
cruise ship tourists. Check out our retro mics, new guitars, and portable battery-powered
Crate amps (these things kick ass, and are all we need to run our guitar and vocals through).
Also, beside me is my tambourine, egg shaker and two harmonicas ;o)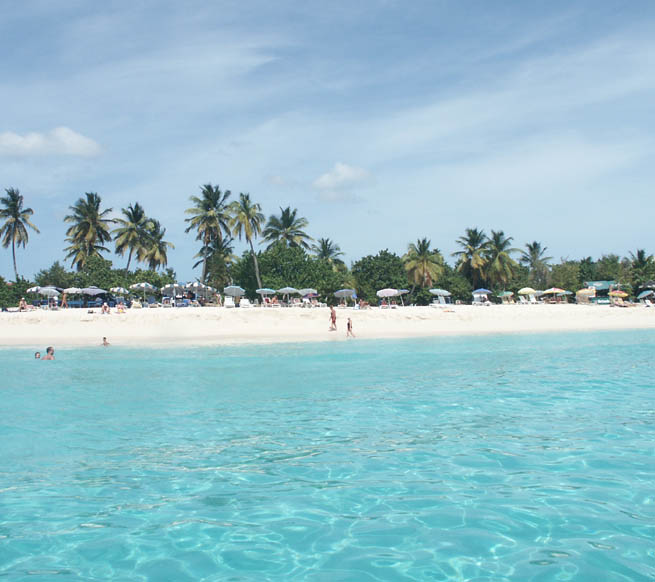 My favourite Sint Maarten beach - Mullet Bay. I took this from Charles' boat one day while
we cruised along the coast. Just after I took the photo, the boat started electrocuting us, so
we had to jump out, and tow/swim the damn thing into the beach, about a half-mile away.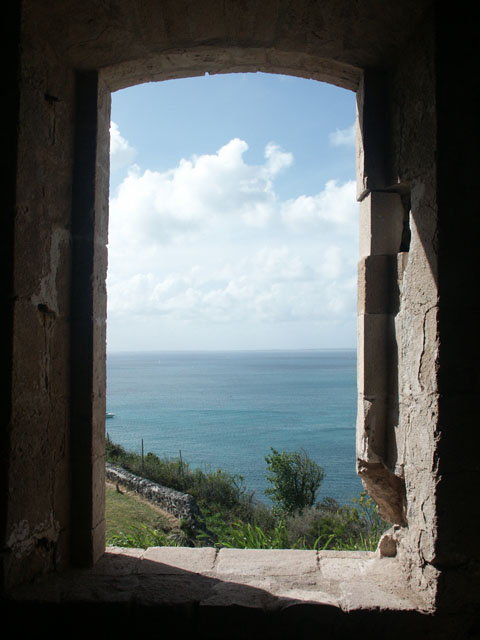 I took this from inside a small concrete barricade/prison-type room,
atop the Fort St. Louis defence installation on the French side.



< previous&nbsp&nbsp&nbsp&nbsp&nbspnext >