Location: Caribbean International Academy
Local time: Thursday, 7:15pm
Music:

Wow. What a great day that was. We played for about an hour and a half at the regatta on the main stage on the final day, to an estimated crowd of about 800 (it was still early on, but we were just happy to be there). The sound was great and we had a blast, even if it was on borrowed equipment. I also managed to get behind the Black Eyed Peas drum kit and helped them out with a sound check - also a blast. I've always loved played on an amplified kit, and this was *definitely* amplified - they could hear me out on the water. Les also got to play their keyboards.

There was also an MTV cameraman there roving around behind and in front of the stage getting shots while we played. Apparently he's doing a "trendy, cool doco on the Heineken Regatta, to be aired in a month", so there's a slim chance we end up on MTV.

After the main act had finished playing at about 12:30am, we started playing our usual late night gig at Warung Bali, basically across the road (normally we kick off at 10:30pm, but waited for the crowds to drift over). Well, about 20 mins into our first set and the place was absolutely packed to the walls - it was impossible to move in there. I'm not used to people screaming at us for more and going crazy at the end of each song, but it was a nice feeling knowing that it was all for Les and I.

Anyway, so here's a few photos for yers...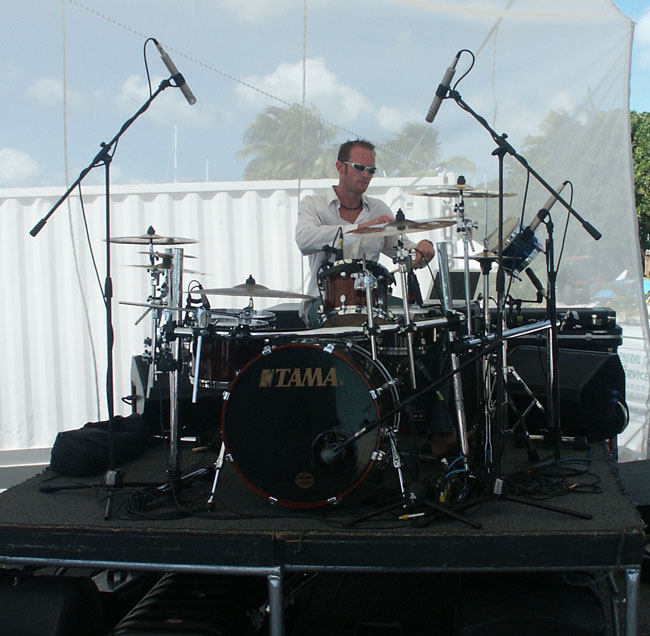 Sound checking the Black Eyed Peas drum kit.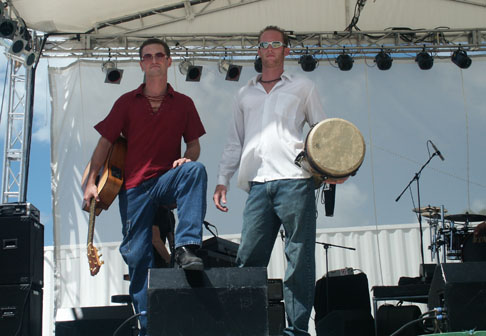 Posing on the stage. A promotional shot, y'know.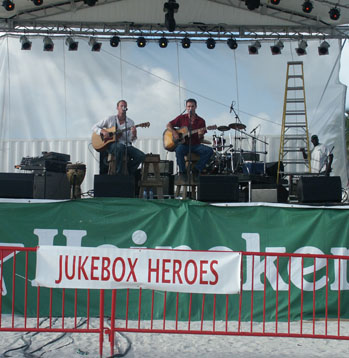 What a beautiful banner!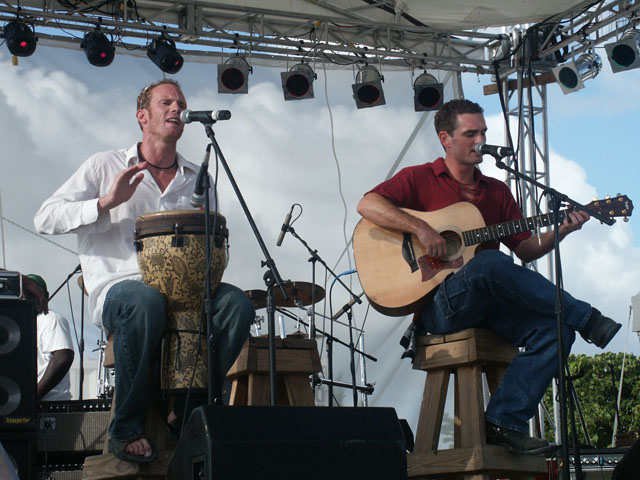 Playing the Djembe...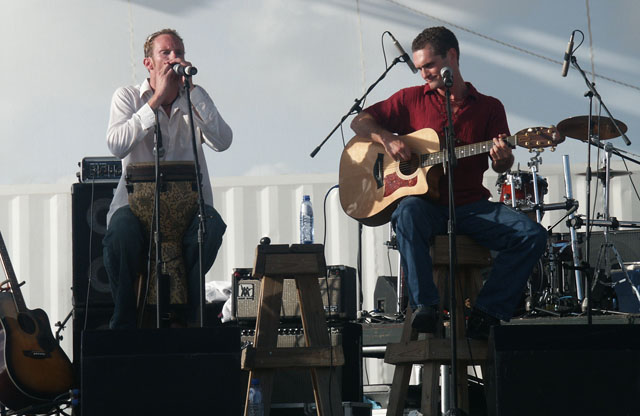 Playing the harmonica...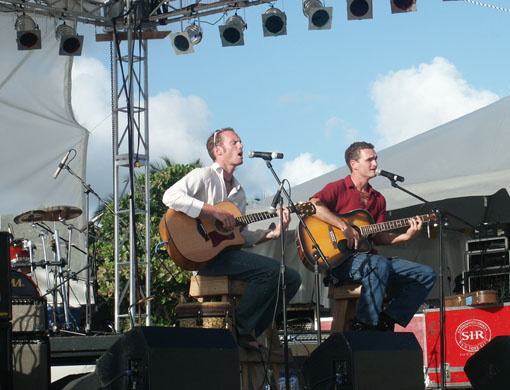 And playing the guitar.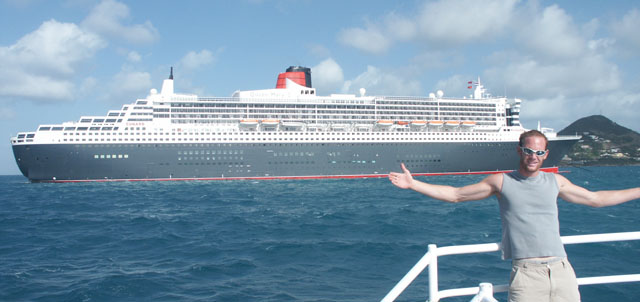 Queen Mary 2, the world's largest cruise ship, made a stop
in Sint Maarten a few weeks ago.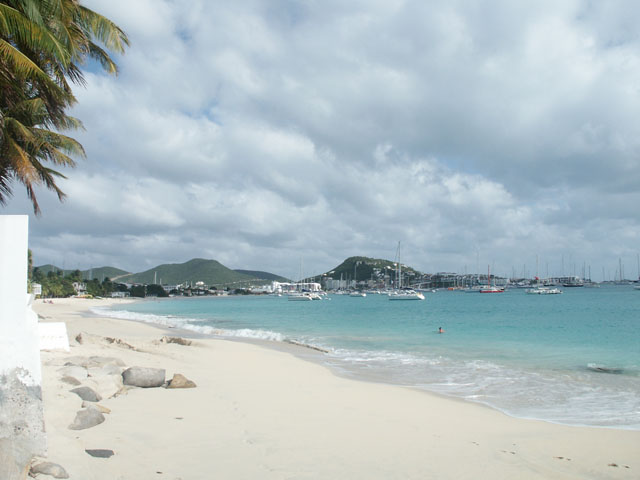 Looking down the beach outside my apartment, at the hundreds
of yachts anchored in Simpson Bay for the Regatta.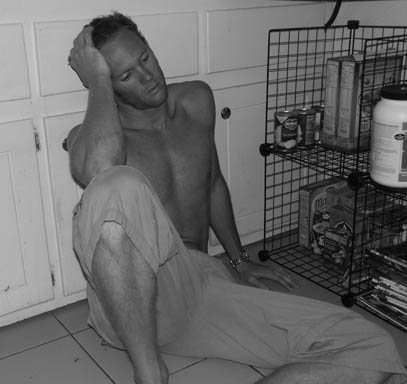 Something like how I felt after my guitar was stolen.



< previous&nbsp&nbsp&nbsp&nbsp&nbspnext >