Location: Hamilton, New Zealand
Local time: Thursday, 5:40pm
Music: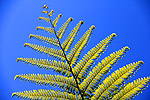 It's been a ridiculously long time since my last update. My two favourite excuses are lack of time and lack of motivation. Well now I have both. In moderation.

Back in September I left the 'dream job' yacht I was working on due to a number of things, but mostly a clash with the Chief Stewardess and the yacht's management company, whom both lack any ethics or professional attitudes. The Captain also left, along with the Second Stewardess. Oh well, "easy come easy go" springs to mind. I know we'll find work again easy enough.

I've now been in New Zealand for almost three months, with my Ukrainian girlfriend. I was hoping to show her a 'long hot kiwi summer', but that hasn't actually eventuated - instead it's been complete rubbish to be honest... the wettest December in recorded history, and we seem to have more indoor days than outdoor ones.

But we've tried to make the most of it and have been tripping around the country and doing what we can. I bought a motorbike which I fixed up (and think she looks awesome now and am not very keen to sell her again!) so that kept me busy for a while. I've taken up running again, so along with modifying my diet (a drastic reduction in carbs and sugar) and going to the gym almost daily, I'm starting to feel in top form.

Now we have less than three weeks to go before returning to France to look for work. Again. I feel this will probably be the 'last time around' for me... I'm really really NOT looking forward to the comprimise in lifestyle that yachting causes - cramped shared living spaces, long work hours, nowhere to truly call home etc. We'll see how it goes. I think we're both going to miss New Zealand. The girlfriend will miss the shopping and sleeping in. I'll miss the coffee. The French are clueless.

On the way home we'll be stopping off in China for a (very quick) visit, as we have an 18hr stopover in Guangzhou (Canton) before flying on to France. We're both looking forward to a small taste of the orient. I wonder what their coffee is like.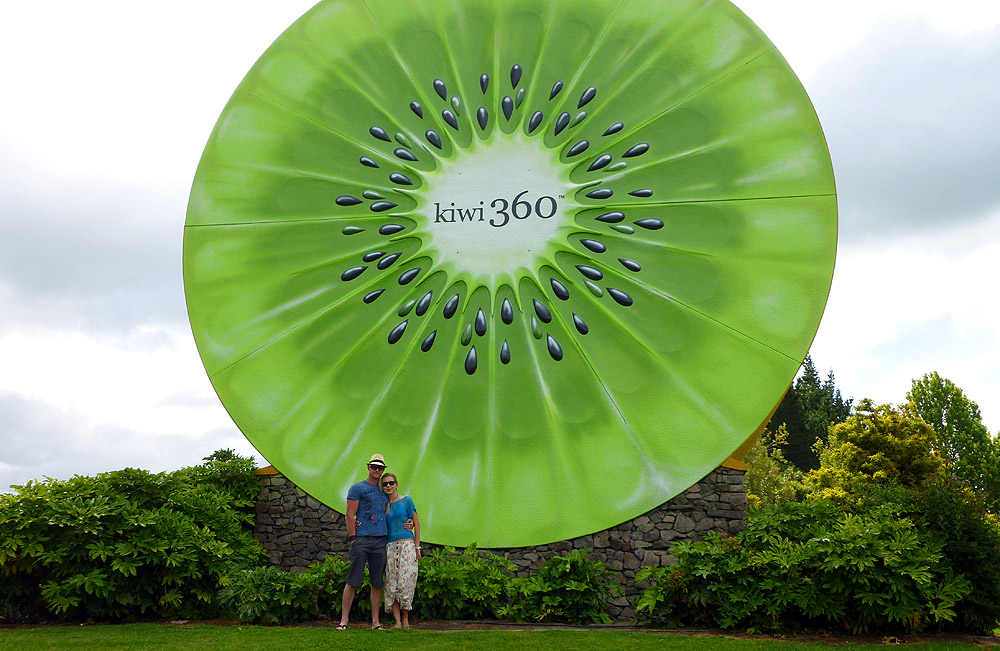 One big kiwi, one small kiwi, one Ukrainian.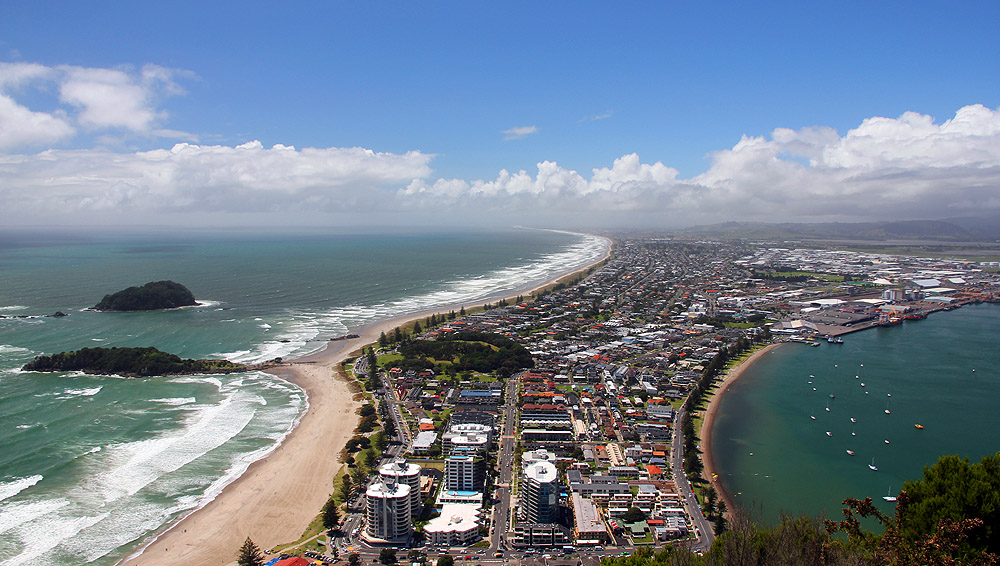 The view from atop Mount Maunganui, where we spent Christmas with family.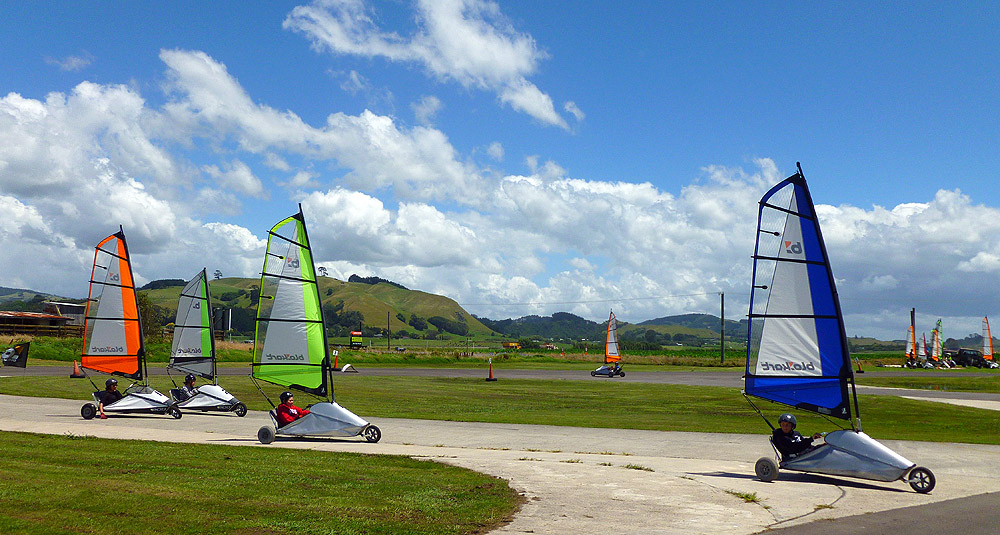 Blokarts.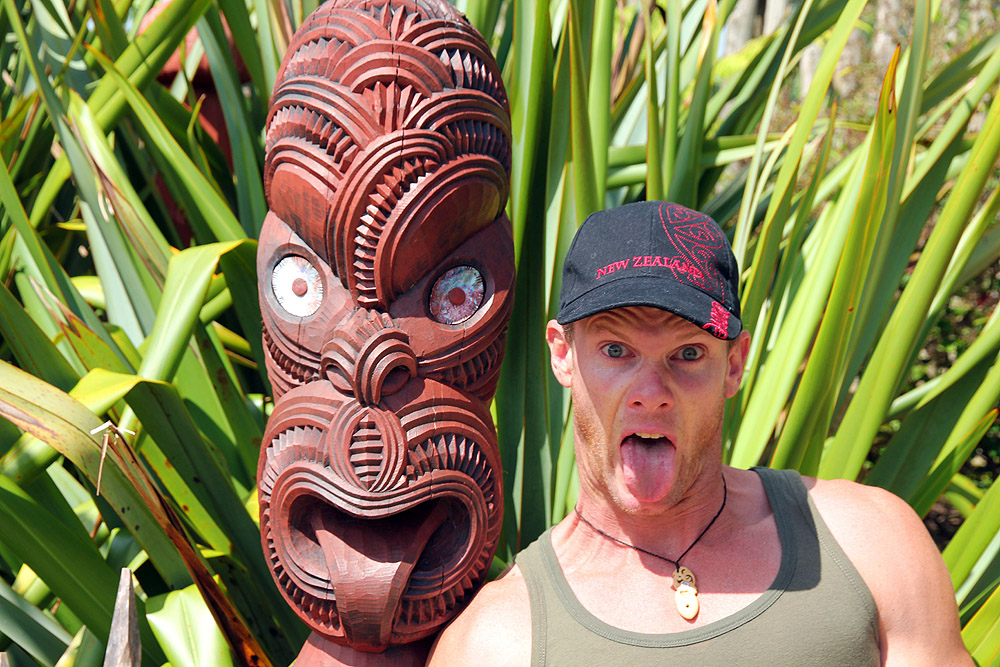 Erm, no comment.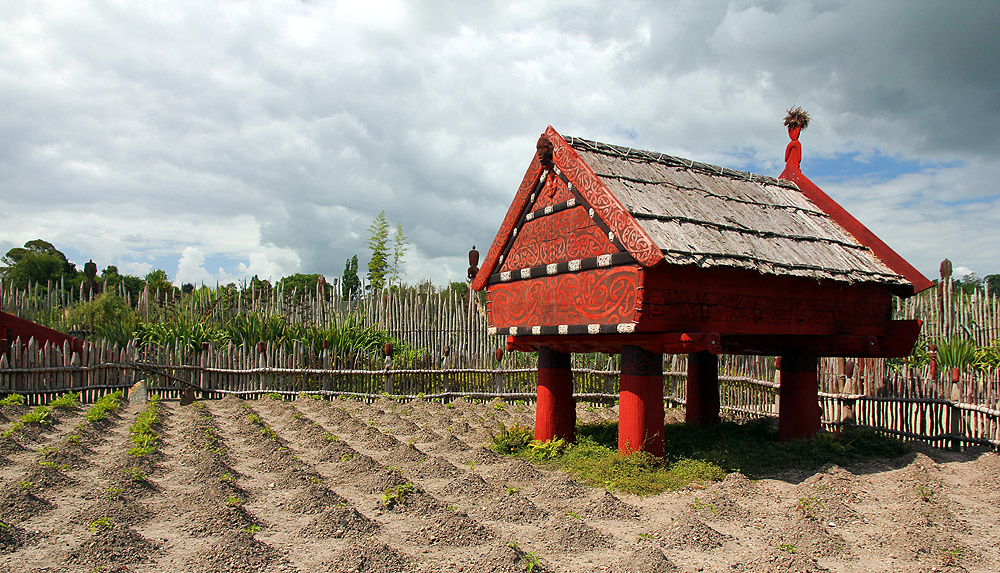 At the Hamilton Gardens.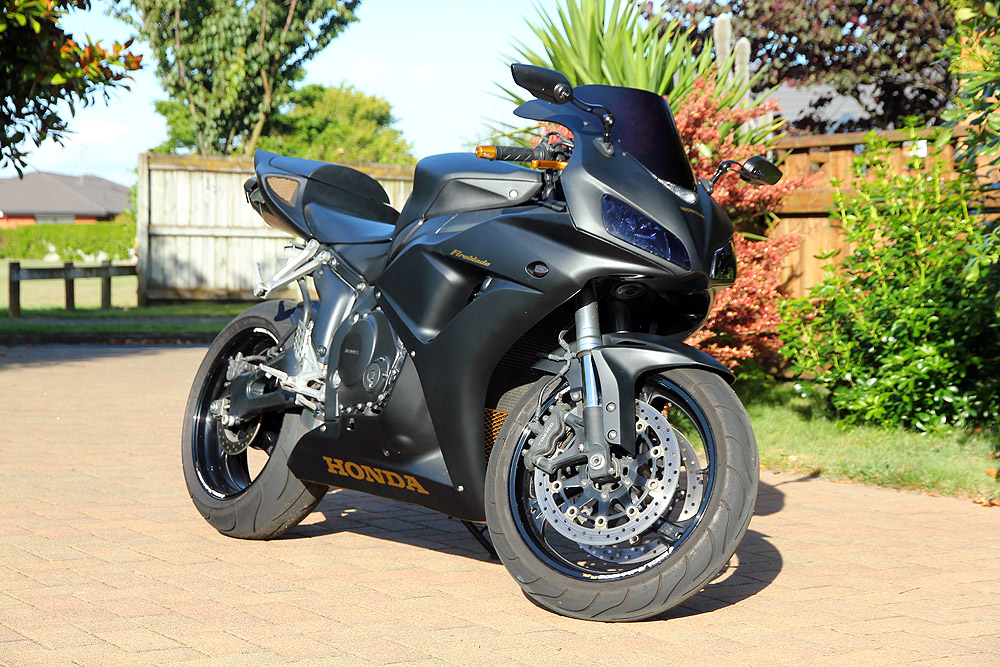 Ain't she purdy?!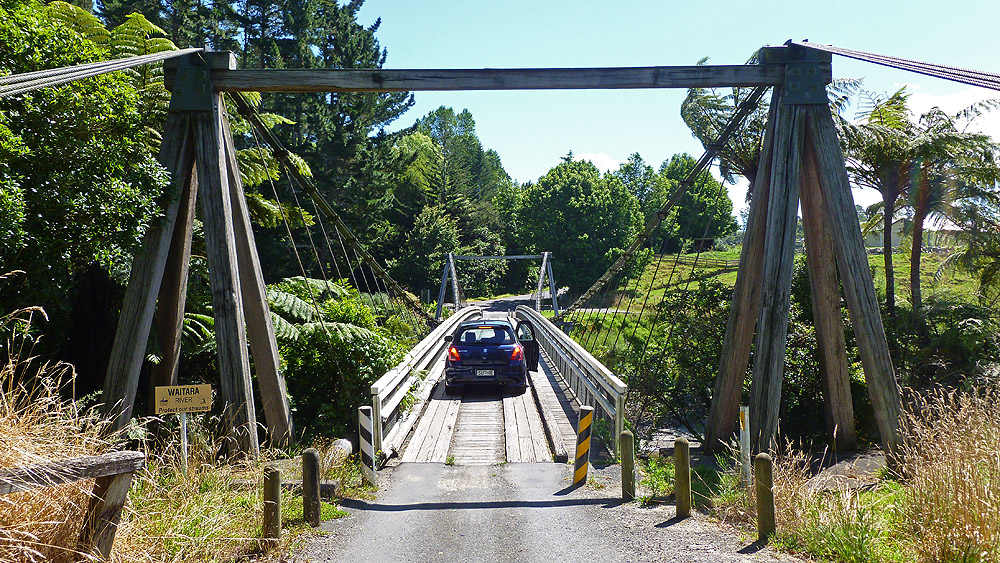 Some of the roads in NZ are a little less 'sophisticated' than those in Europe.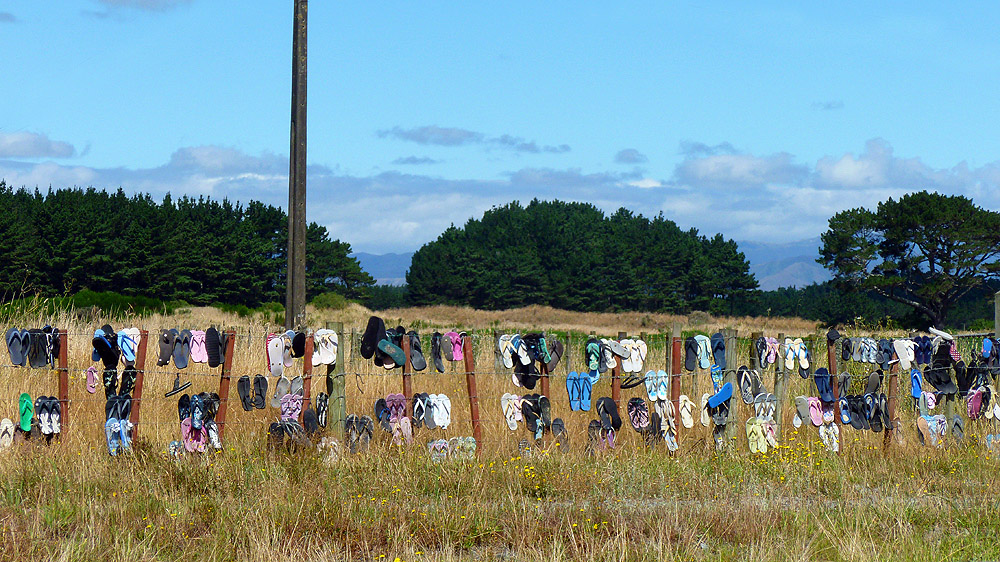 They're good for almost anything.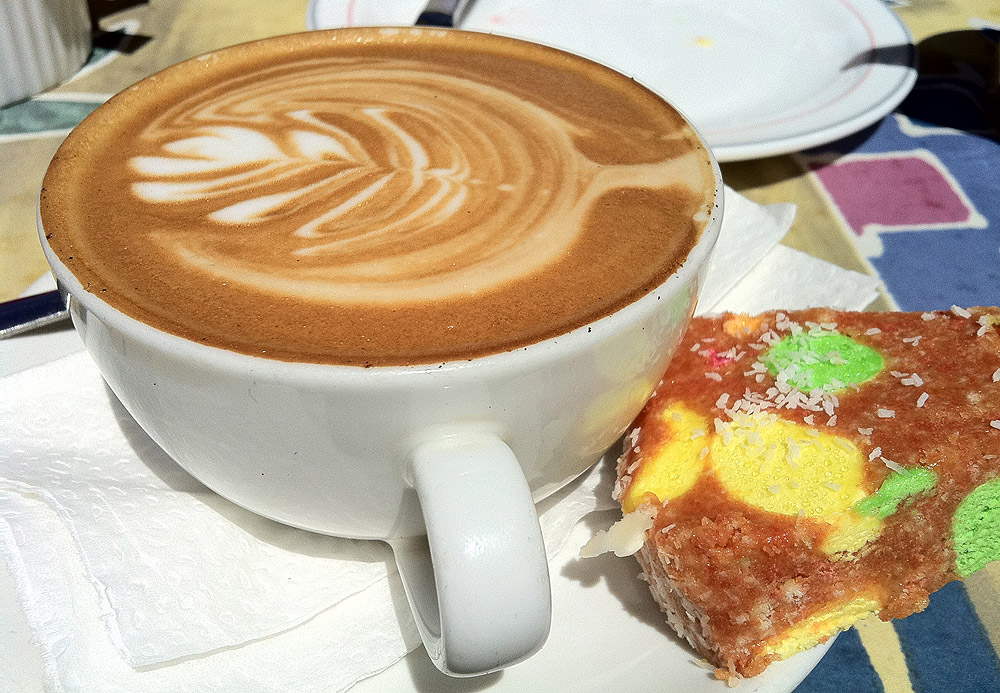 The classic kiwi 'flat white' coffee. For only about 2-euros, it's vastly better than any of the milky dishwater concoctions they serve up at even the most trendy of
French venues. And beside it is another kiwi classic - lollycake. Not a huge fan... it was just so my girlfriend could try it.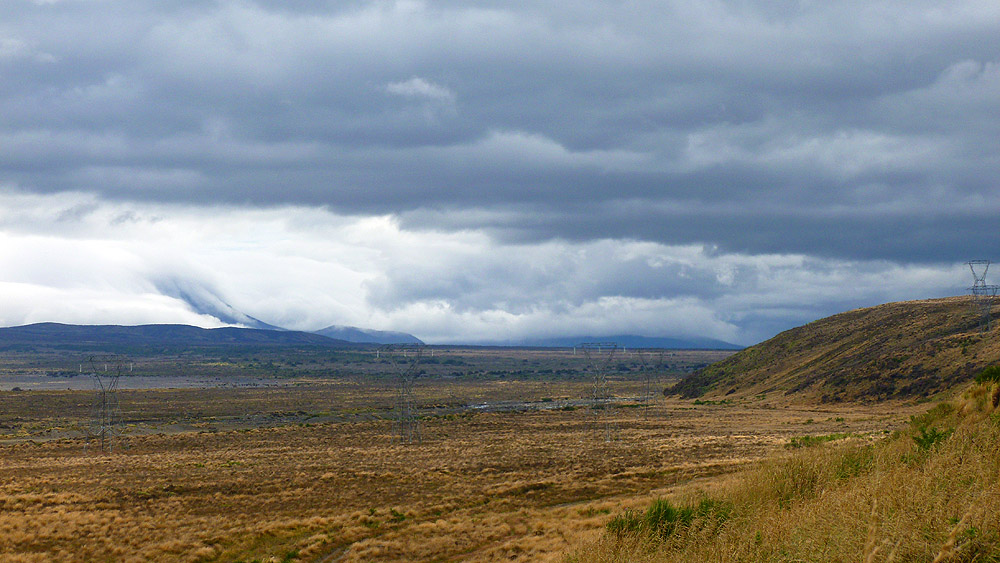 The Desert Road, in the middle of... well, nowhere really.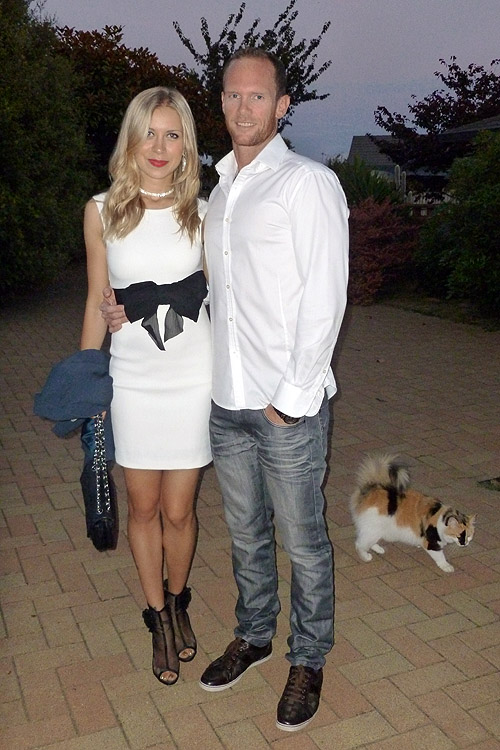 Me and my gorgeous girlfriend on Valentine's Day.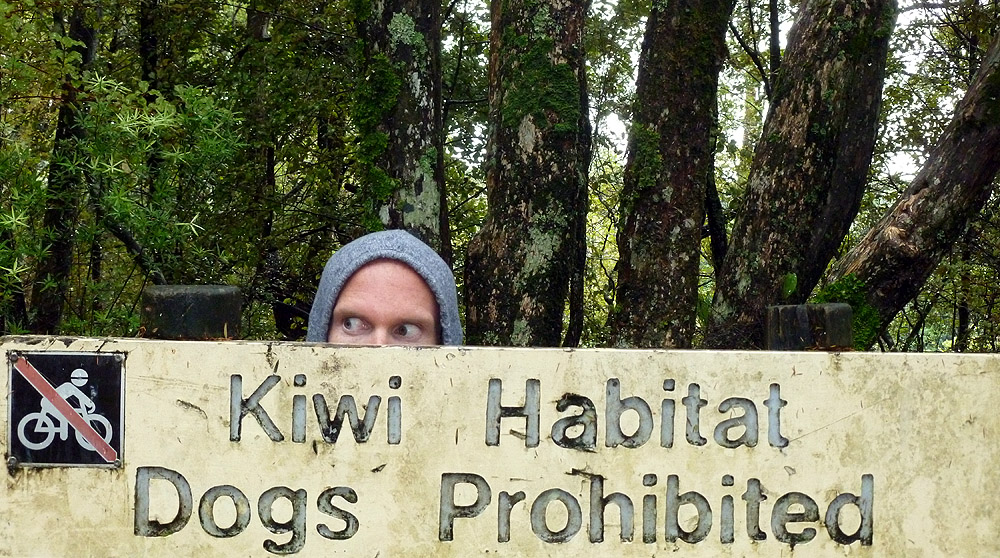 "Ssshhh, they're all around us!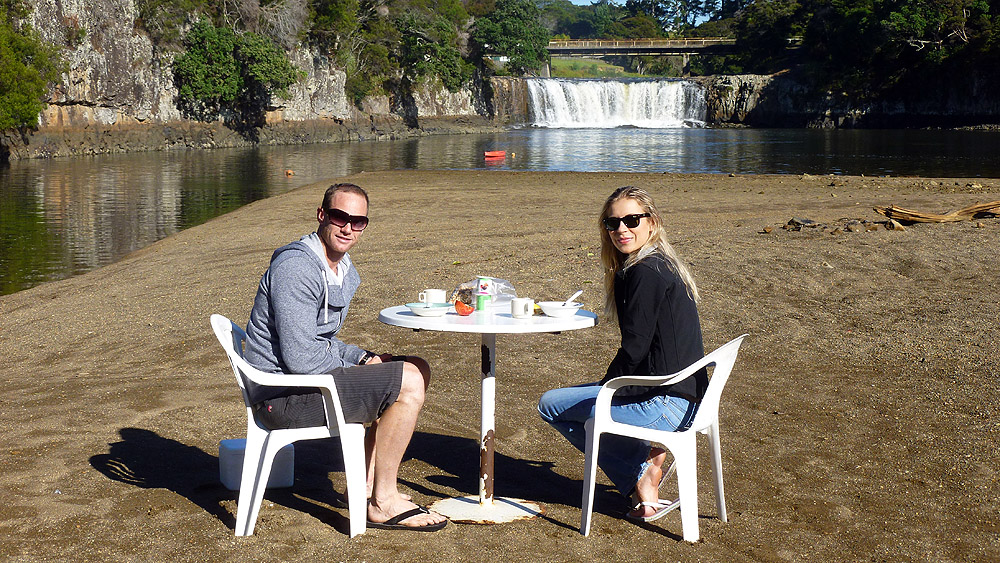 Breakfast time at Haruru Falls. Who needs the morning paper?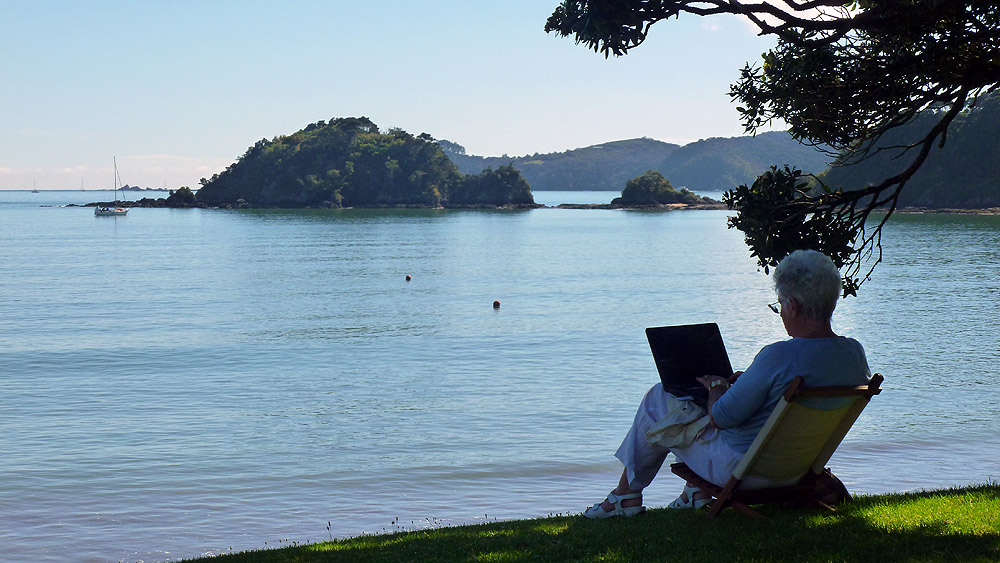 When it's this good outside, why not take the office with you?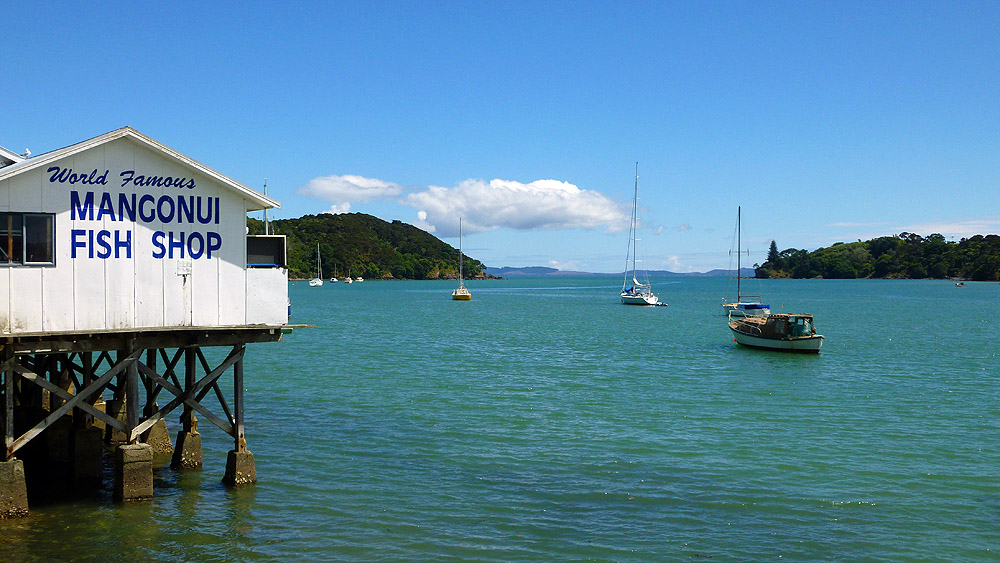 Not sure where that moniker comes from. "Overpriced and greasy" would be more accurate.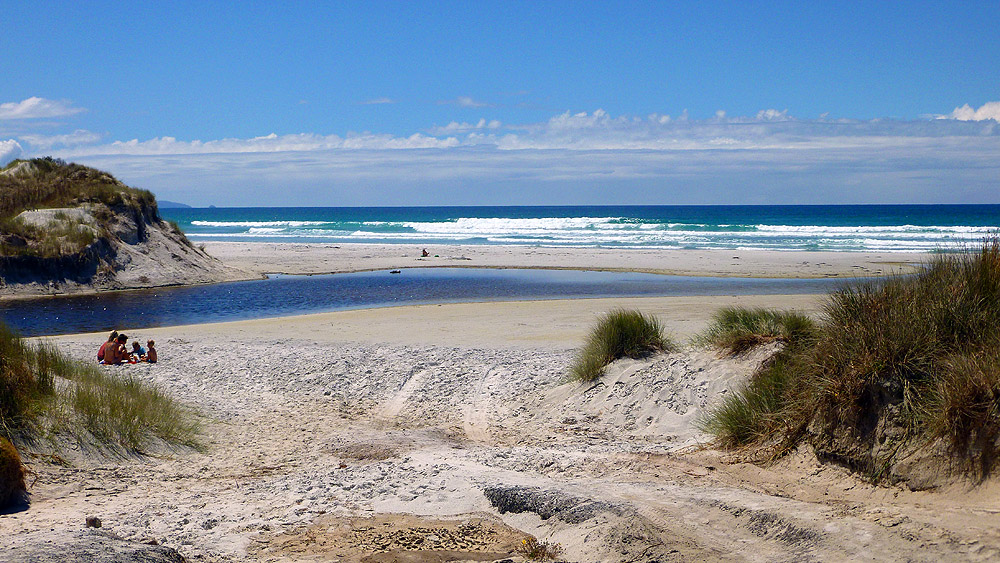 The crystal white sands of Rarawa Beach, near the top of the country. And finally the water was warm enough for me to take the plunge.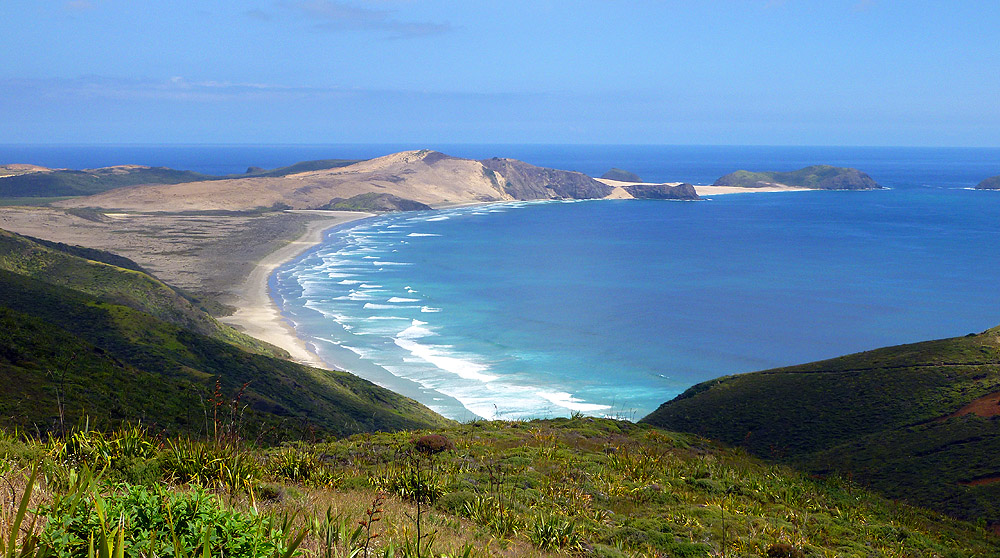 There's plenty of gorgeous scenery up the top.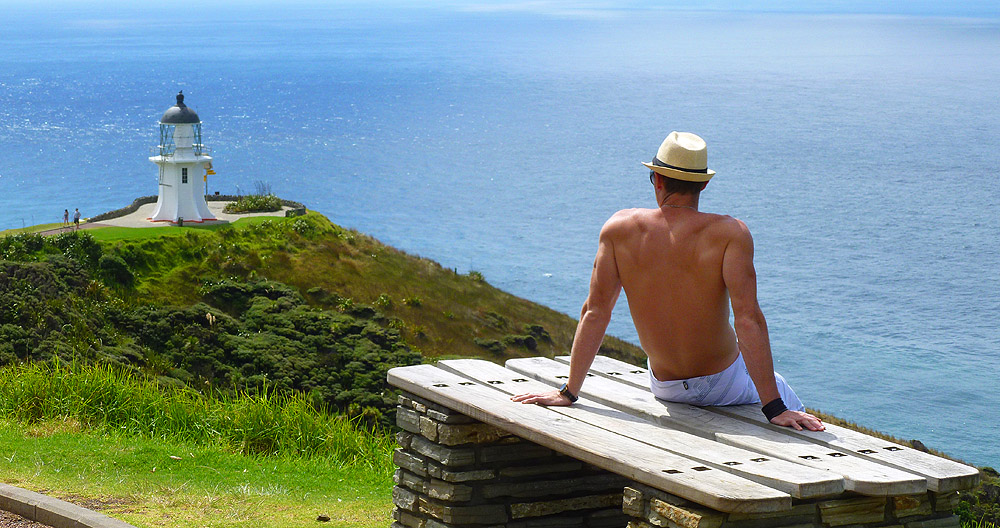 Chilling out at Cape Reinga, overlooking where the Tasman Sea and Pacific Ocean meet at the northernmost point of the country, to create turbulent and unsettled eddies.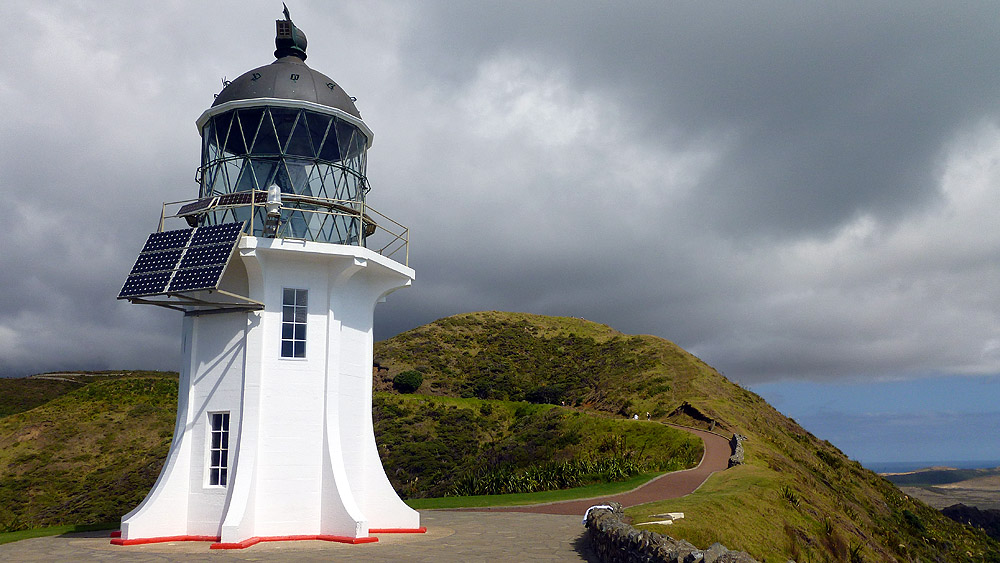 We'd managed to keep ahead of the encroaching clouds, but only just.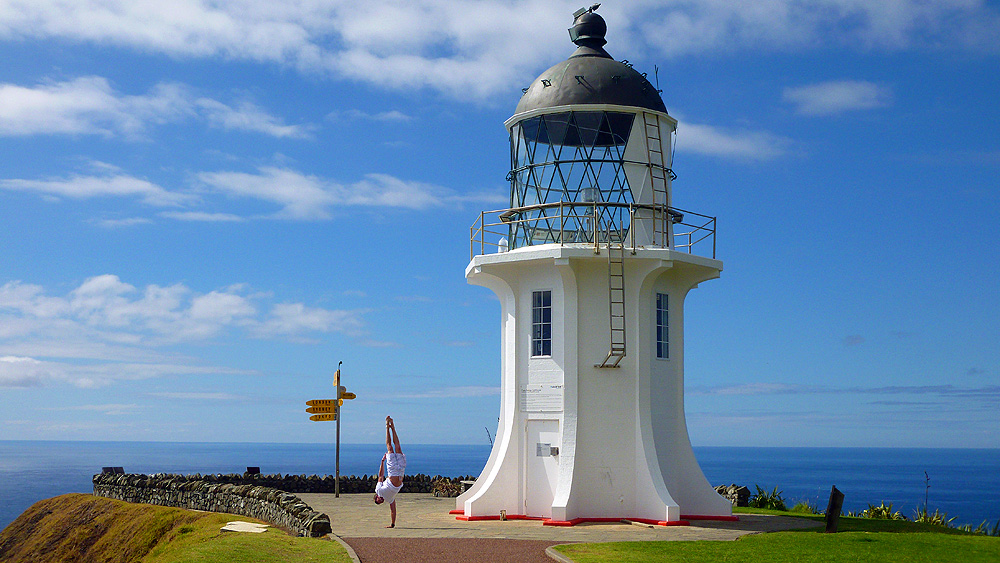 The one-hander. Probably my third or fourth in New Zealand now. But I think this one's the keeper.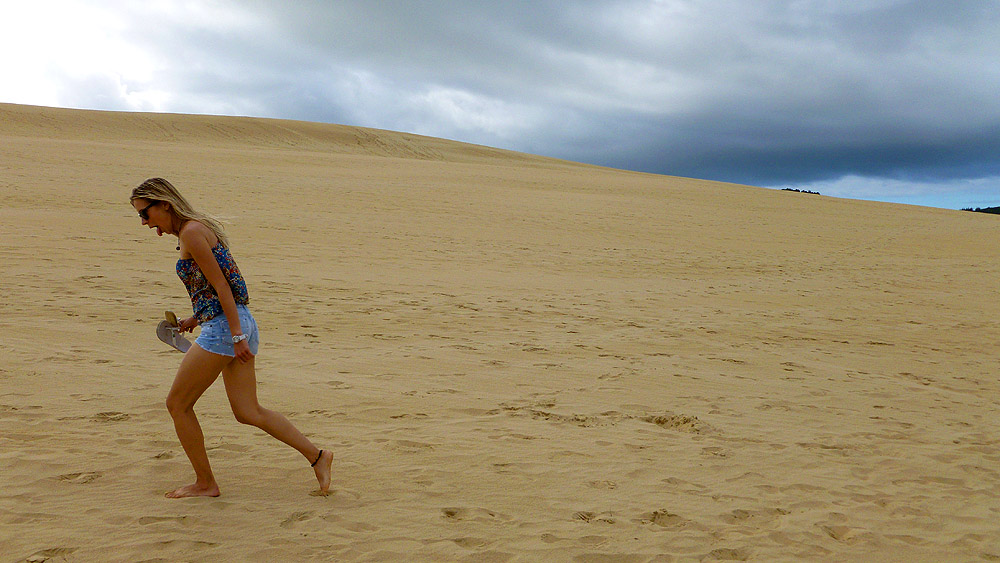 Dune girl. It was a bit of a long climb up.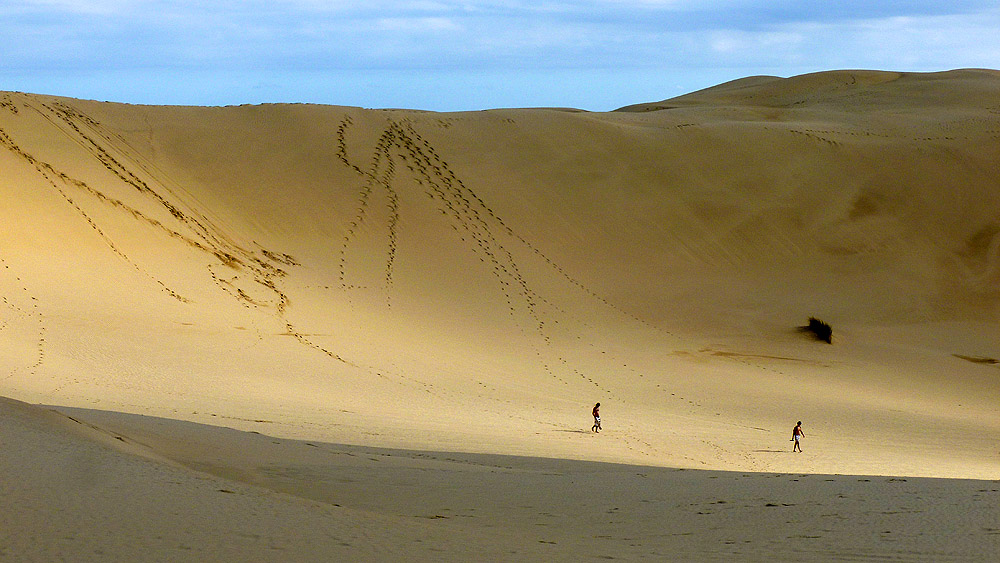 Very peaceful and quiet up here. We felt like the only people in the world. Until these guys wandered over the horizon.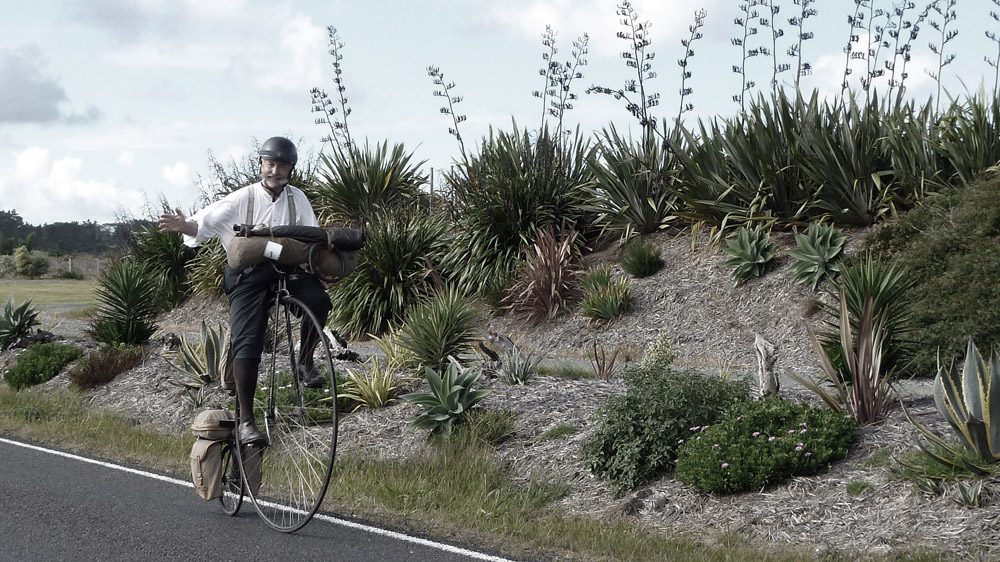 They do it old-school in the North.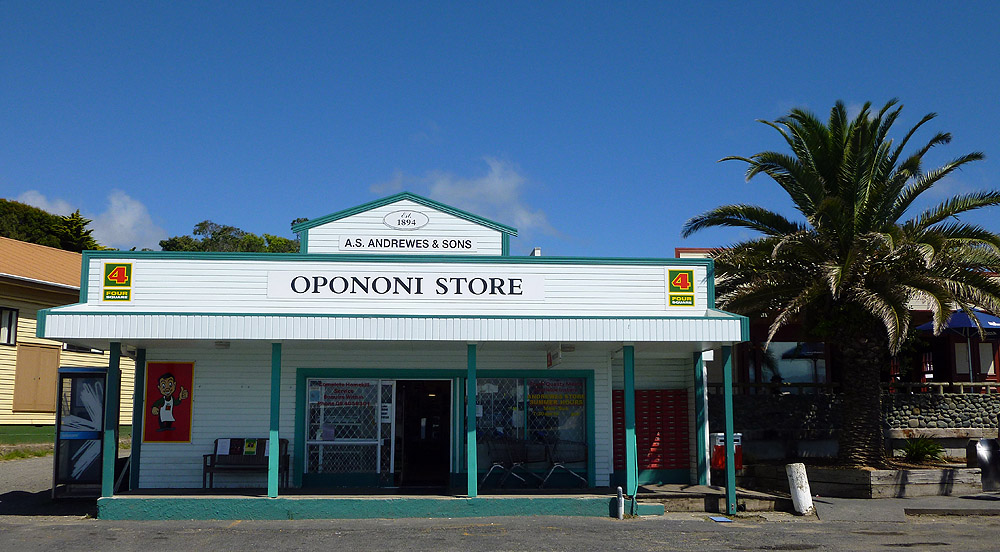 The Opononi general store.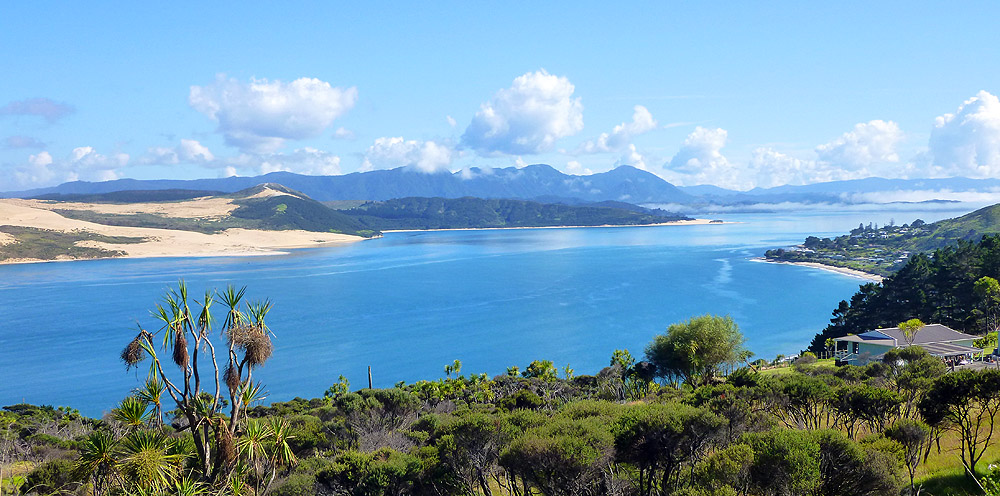 Looking out over Opononi, a very small, sleepy, beautiful spot in the northwest.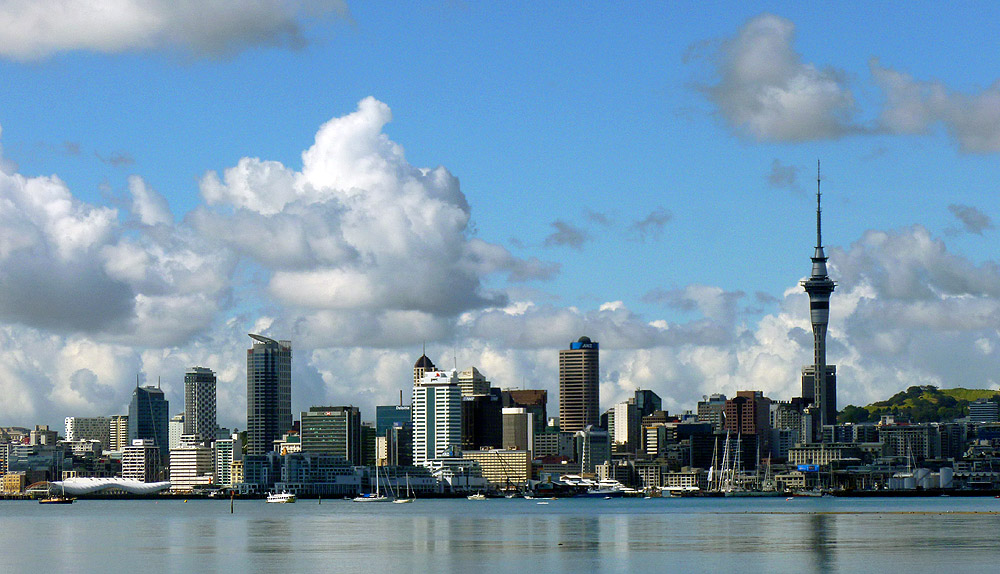 Auckland city skyline, on the way back south again.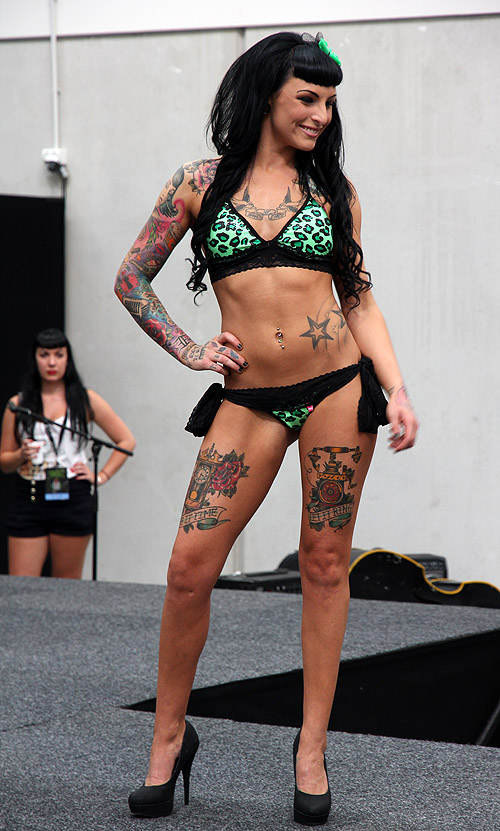 One of the entrants of the Miss Tattoo comp at the NZ International Tattoo Expo 2012.
There were definitely some weird types wandering around here.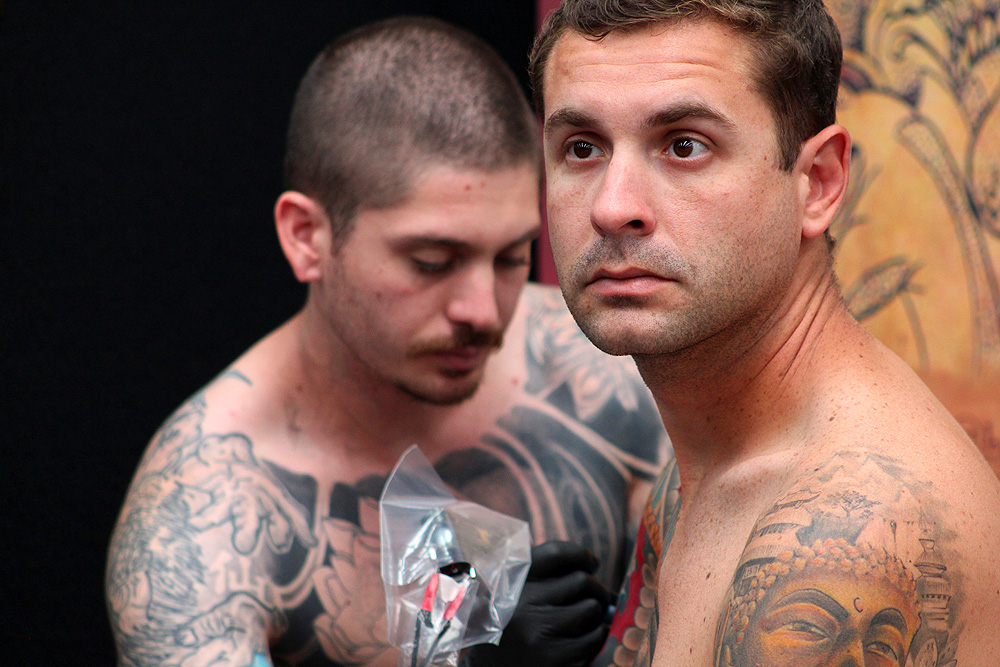 The main hall was filled with the constant buzz of tattoo guns.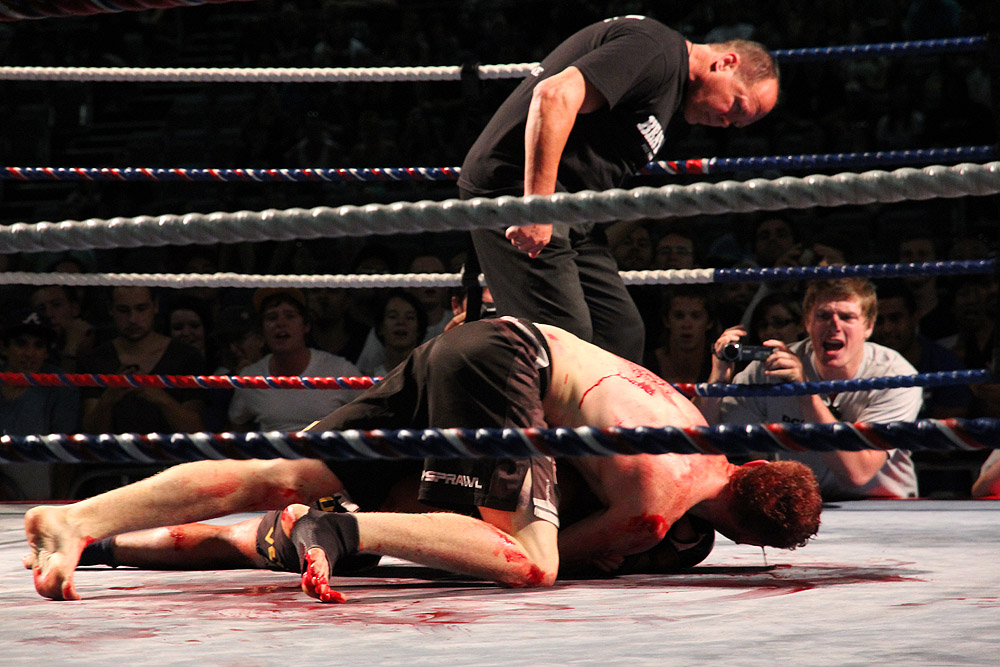 A kickboxing fight at the expo. This guy's eye got drilled by a right hook and gushed blood everywhere. But the ref wouldn't stop the fight...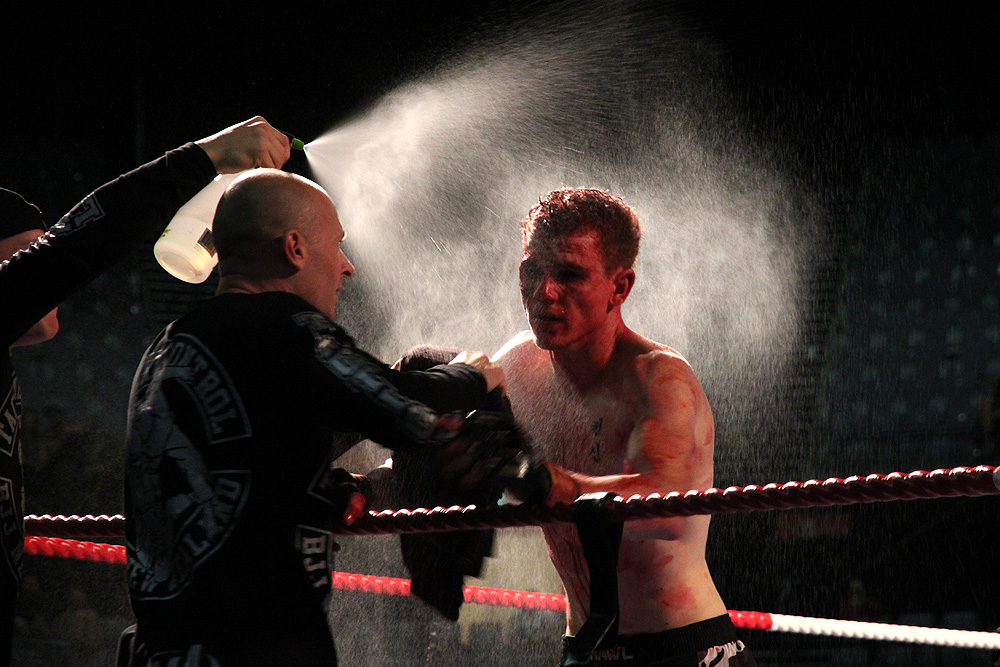 ...which was lucky, coz the bleeding guy actually won in the end.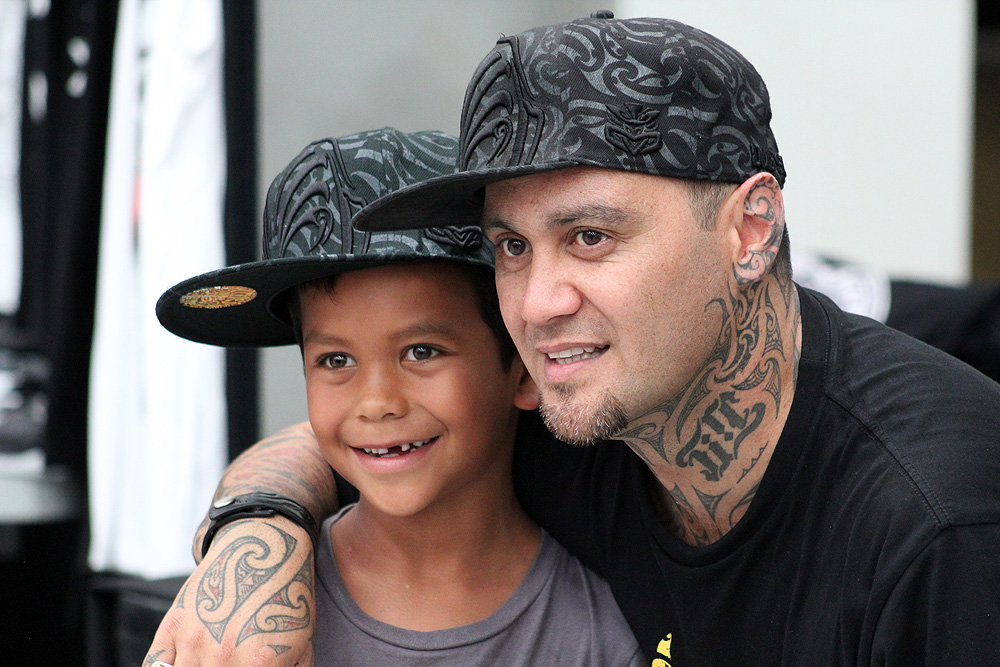 Tiki Taane, ex frontman for kiwi reggae-dub band 'Salmonella Dub', posing for photos and "free hugs" at the show. Nice guy.



< previous&nbsp&nbsp&nbsp&nbsp&nbspnext >