Location: Simpson Bay, St. Maarten
Local time: Saturday, 6:40pm
Music:


I finally have an apartment [insert sigh of relief], and it's on the beach. A welcome change from that cramped-up 30ft sailboat and leaky dinghy that used to be home. This is the first time I've had my own place in well over a year. Not sharing with crew on a boat, or travellers in a hostel. My own big bed, bathroom, clean kitchen. Aaah!

So now that we have access to electrical power outlets, we can actually plug in all our equipment. And no longer is charging a cellphone a major pain in the butt. The gigs are starting to build up, and I'm now able to meet the rent and hopefully start putting some money away. All the while, trying to get our name out there, our songs on the radio, and our faces in front of everybody elses! We've had a newspaper article, full-page ads, live radio interview... the word is spreading. Slowly but surely. And I recently updated the band web site, so feel free to check out www.jukeboxheroes.us.

I've joined the gym, so combined with a good workout every day and a run along the beach (my new back yard) in the evenings, I'm sleeping like a baby. It's good to feel that ache in the muscles once more. Travelling around and staying in hostels etc always makes it difficult to keep an exercise regime going. And since we eat at our shows, instead of traveller's convenience food I'm now getting some great healthy meals (for free to boot).

Anyways, there's not much else to add for now, so I'll let the photos do the talking...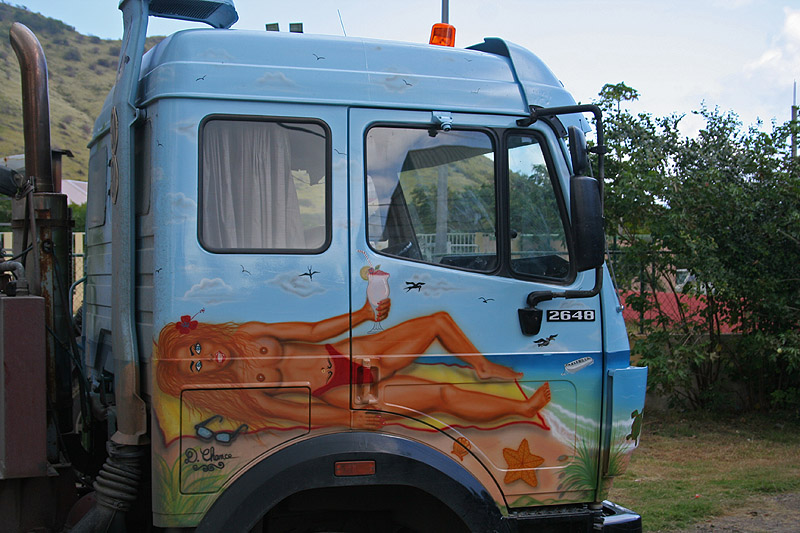 They take pride in their vehicles here. But sometimes the artwork leaves a little to be desired...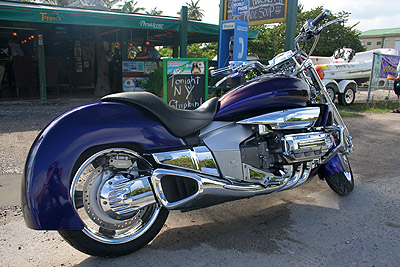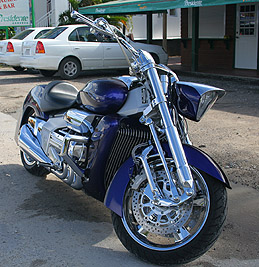 Customs bikes are also in. I'm not normally a fan of these low-rider Harley-styled bikes, but this one's got style baby!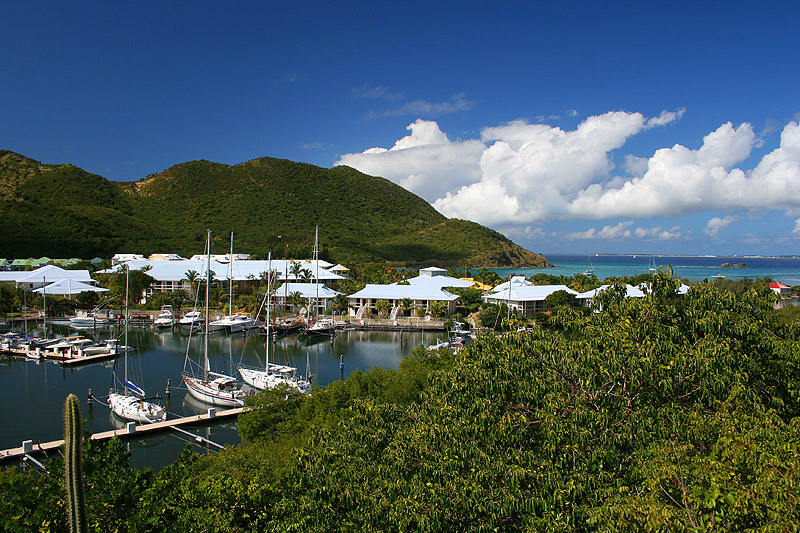 Anse Marcel Marina, on the far-northern point of the island (on the French side).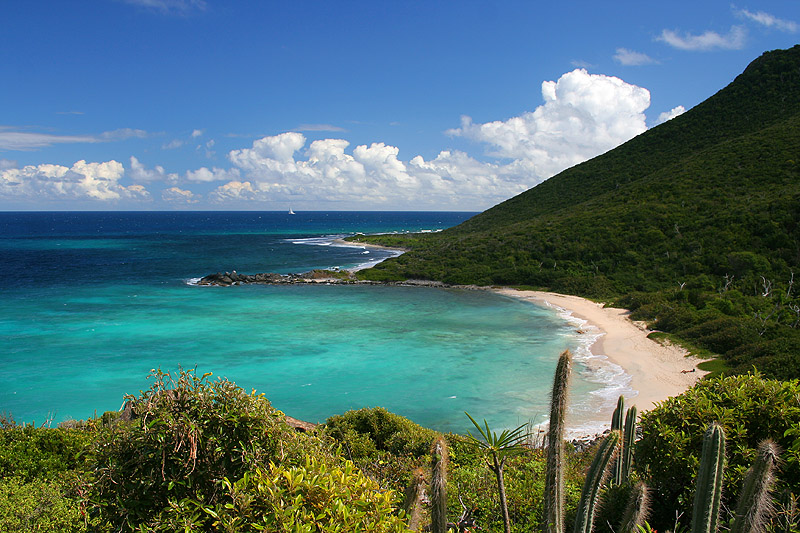 The beach locally known as 'wilderness' - the northern-most point of the island, and sometimes a good surf spot. A few weekends back
I went on a hike with my brother Brett, his wife Leigh, and their dog, to this secluded idyllic spot.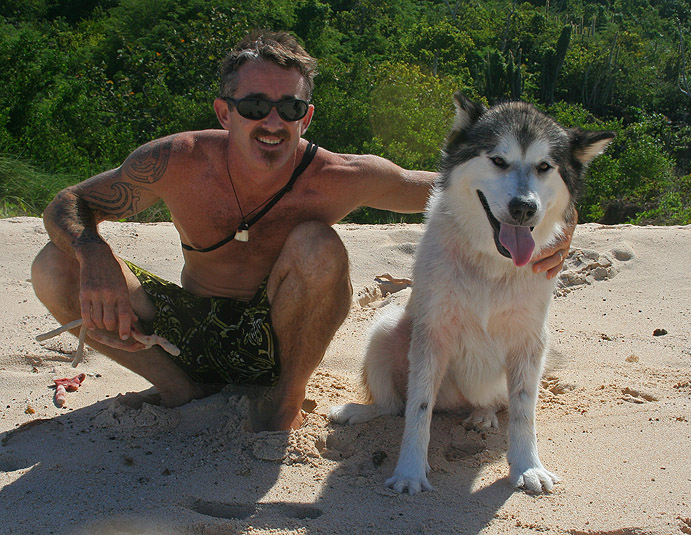 Brett and Freya, an Alaskan Malamute.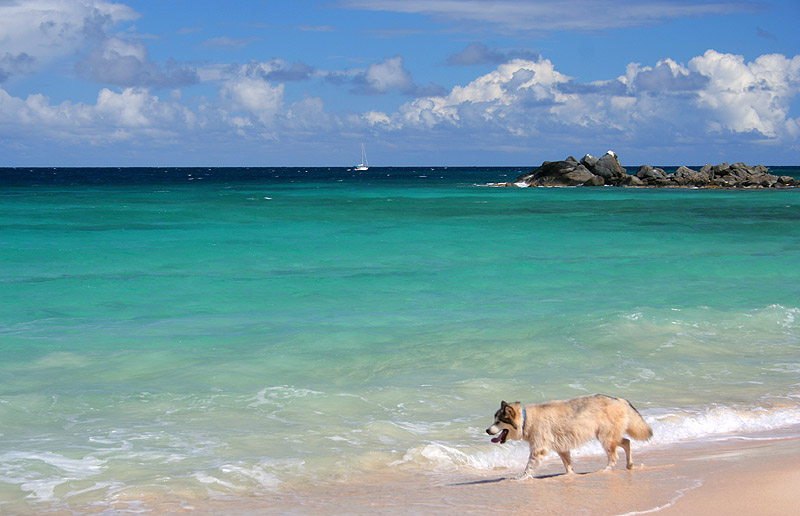 She's since had a drastic haircut so isn't suffering in the heat so much.
The locals have never seen anything like her before, and often think she's a wolf.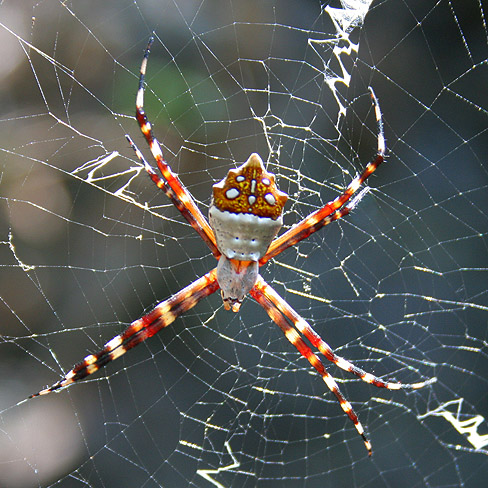 A spider that caught my attention during the hike. Please contact me if you can name it!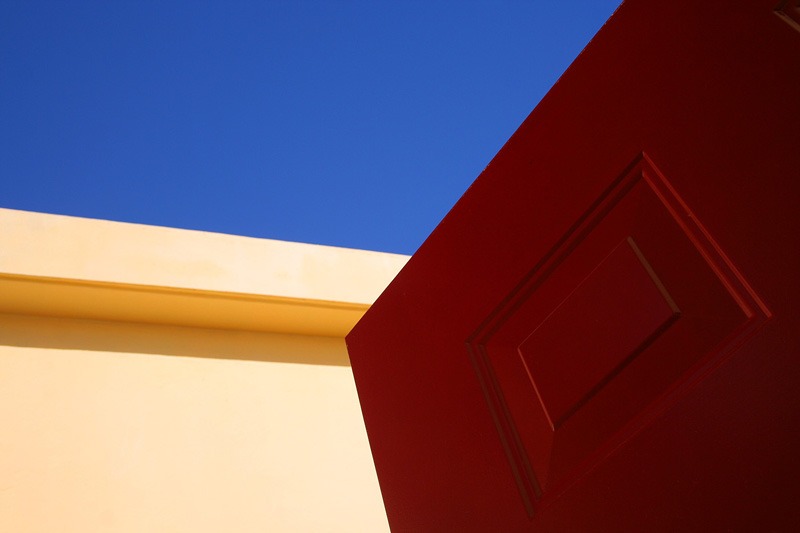 Art for art's sake. A photo taken looking outside my front door, while sitting on the couch.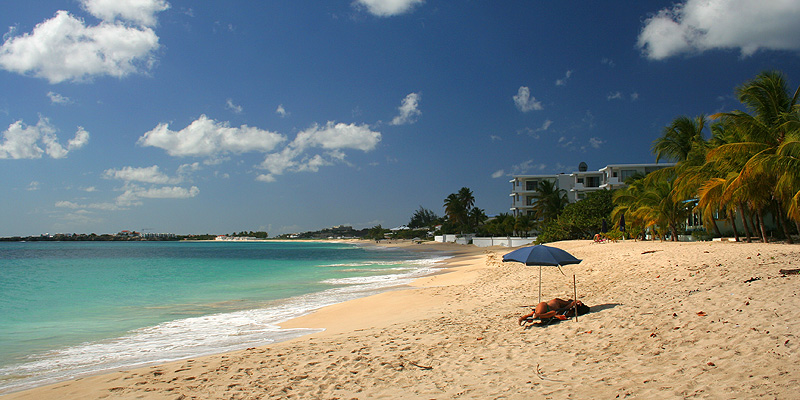 The beach (Simpson Bay) outside my apartment. Not bad for a back yard!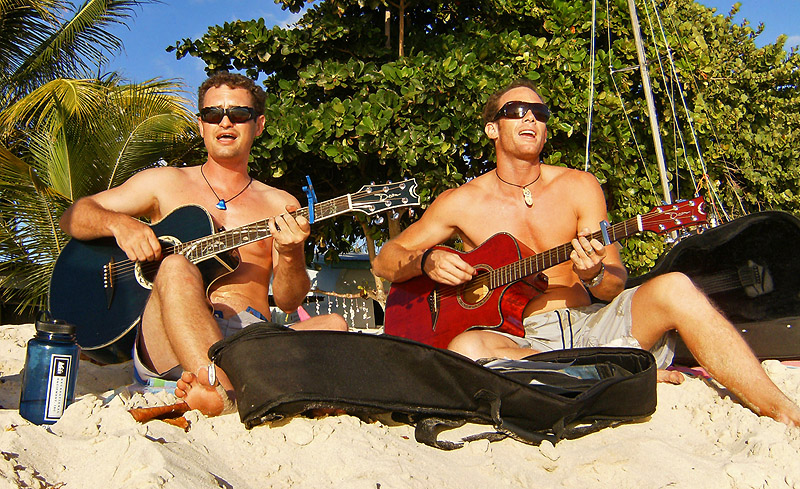 Jamming on Simpson Bay Beach.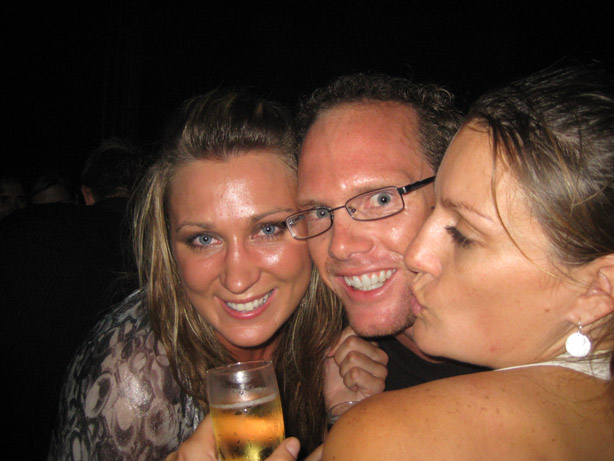 Krista (on a recent visit to stay with me) and Roxy and myself, at Bliss, seeing Roger Sanchez play live.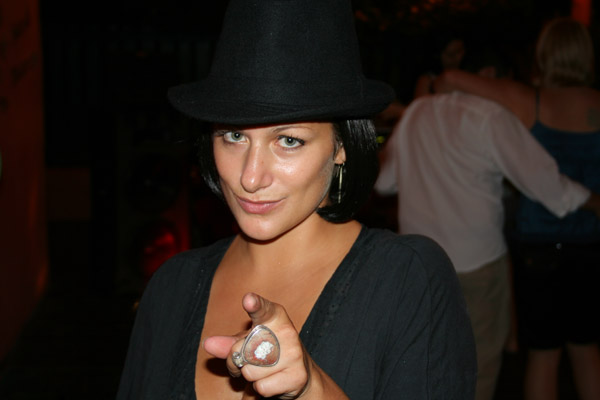 Rachael, our 'boss' at Tijuana Yacht Club (she's the manager), where we play every Friday night.
It's getting bigger and better every week, and seems like the new place to be.
So it's great that we're right there to ride that wave with them!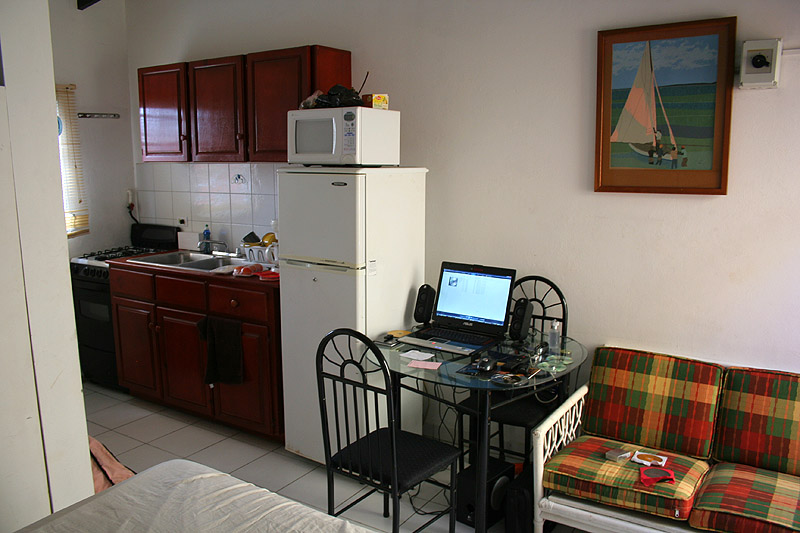 Half of my apartment on the beach... this is what US$700 a month in the Caribbean can get you. My little beach box.
But at least it's got WIFI. A geek needs his Internet.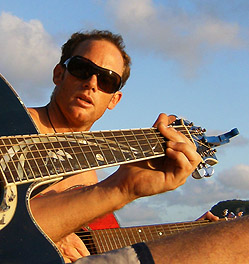 "Huh?"



< previous&nbsp&nbsp&nbsp&nbsp&nbspnext >