Location: Shrimpy's Bar, St. Maarten
Local time: Sunday, 1:05pm
Music: Filter - Take A Picture

My life seems to be a permanent vacation interspersed with intense periods of work.

It's something I thought about the other day. And y'know what? That's not a bad life to have I reckon. I'm not big on social conformity: nine-to-five, 2.3 kids and a mortgage. Not just yet anyway. (sorry Mum). My current lifestyle means I see so much of the world and do so many cool things that others only dream about, and every day I'm thankful for the life I lead. I do go through a lotta shit, but generally God's been pretty good to me.

It's been a long time since I updated the site. Sorry - I've either been too busy, too tired, or just too unmotivated to sit down and edit the photos and type something up (which generally takes me a good three hours or more per diary entry).

The music season has been going well for us and we're once again one of the big-name bands on the island, appearing many times in the newspaper and on the radio. I get recognised by strangers when I go out, and it's a bit weird. But gratifying! ;o) We've got a bass player now and he's keen to learn and complements Les and I well. And there's the possibility of being flown to Canada in a few months for an all-expenses-paid birthday party gig. We'll see.

My friend Anthony from the States came to stay with me for a few weeks just recently. We first met in Croatia and travelled through Bosnia, Serbia and Slovenia together. Les also travelled with us in Slovenia, so we became a bit of a terrible-trio. I'm glad Ant's gone now though, so I can finally catch up on sleep and go through a detox period!

We went shark diving the other day. It was awesome. A 50ft-deep reef dive, with turtles, stingrays, barracuda... and the sharks - Caribbean reef sharks and Blacktip sharks, from 1m to 3.5m long. One particular reef shark individual (known to be nosey and aggressive) swam slowly towards me (while I was kneeling on the bottom, arms folded, watching it come) and rather than swerve away like they normally do, kept swimming at me, closer and closer, until I started to get a bit nervous (Jaws theme song running through my head). He turned at the last minute, no more than a metre away, and I let out a few bubbles of relief. That was a bit tense. The same shark later followed both Ant and I rather closely as we swam away. It's hard to watch where you're going when you've got a shark at your heels.

So that was a great morning, and then as soon as we were back on land, I got a call to go wakeboarding with a friend on a jetski. I'm still aching from that day. But it was one to remember.

I'll be leaving the island in the next three weeks or so. I have a delivery crew position lined up on a 30m performance sailboat, heading back to Antibes, France. They are paying extremely well (in euros, no less), and will also pay for my flights north to Estonia upon our arrival. I couldn't ask for anything better really. This of course is much better than spending a thousand dollars flying there with all my musical equipment. I'm looking forward to getting back to Estonia - basically my second home when in Europe - and catching up with Krista and other special people and playing gigs and enjoying the Estonian summer (yes, there is such a thing!).

Juan, my ex-landlord, a Puerto Rican guy who also runs the garage that fixes my car, told me a story the other day, that had been passed down from his Grandfather: "Y'know Chris... life is all about holes. We come from a hole, eat through a hole, we smell and listen through holes, shit through a hole, when turned on we seek out a hole, and when it's all over, you know what happens? We end up in a hole!"

Blunt, but so true.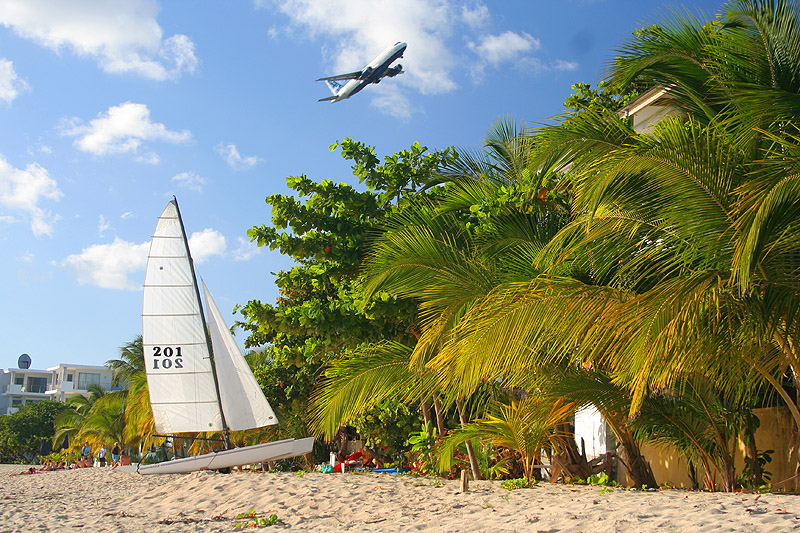 Simpson Bay beach - my backyard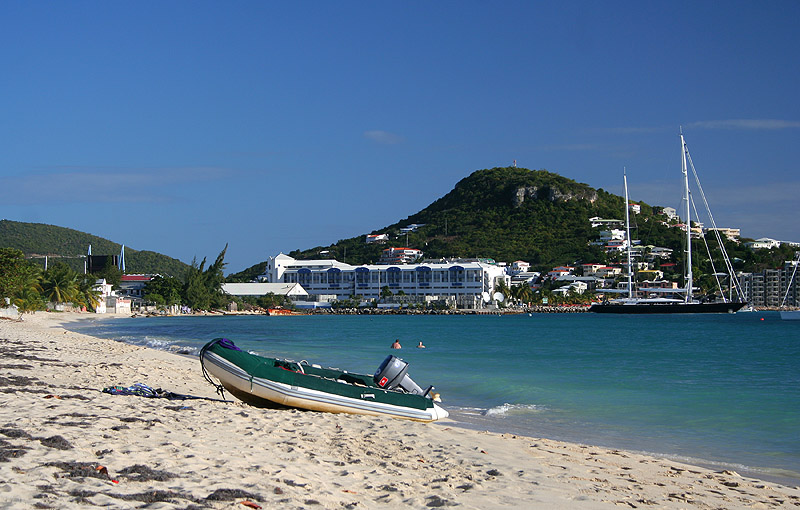 And again.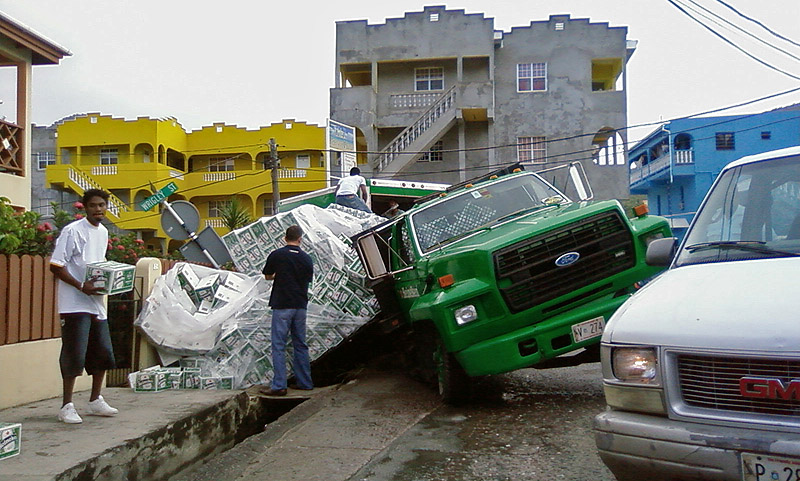 Anybody for a beer?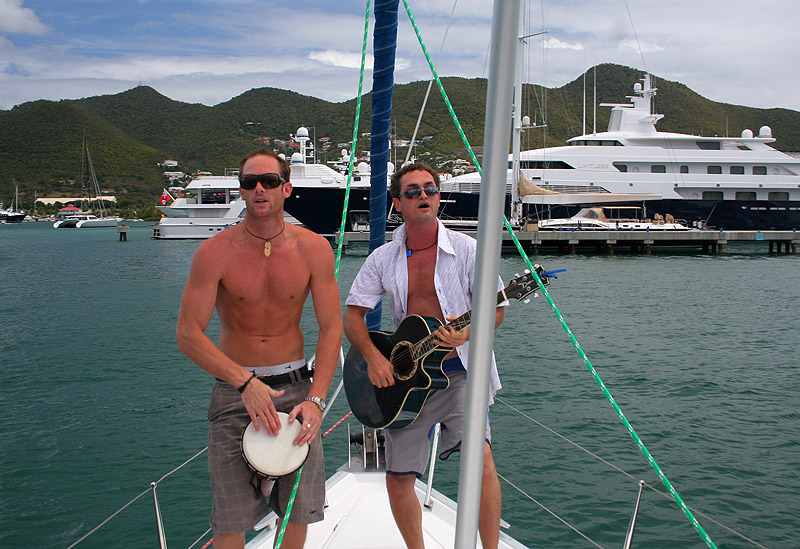 Les had his guitar, they passed me a little toy drum, and 3... 2... 1...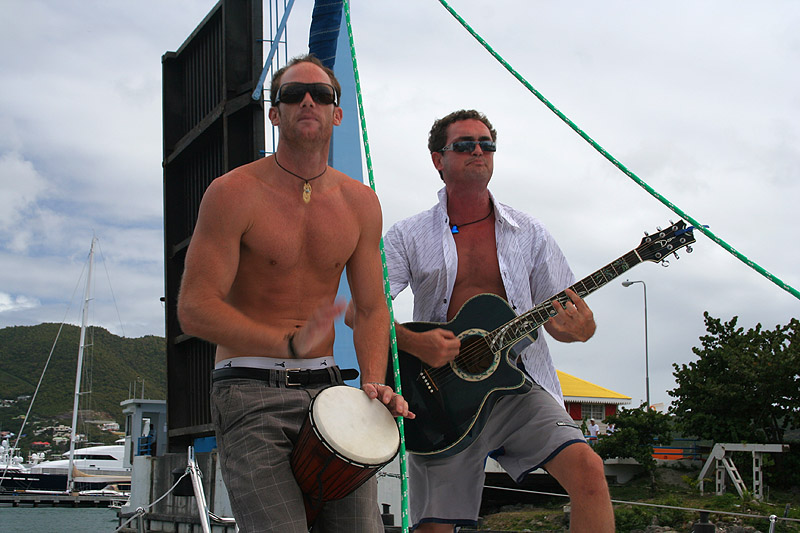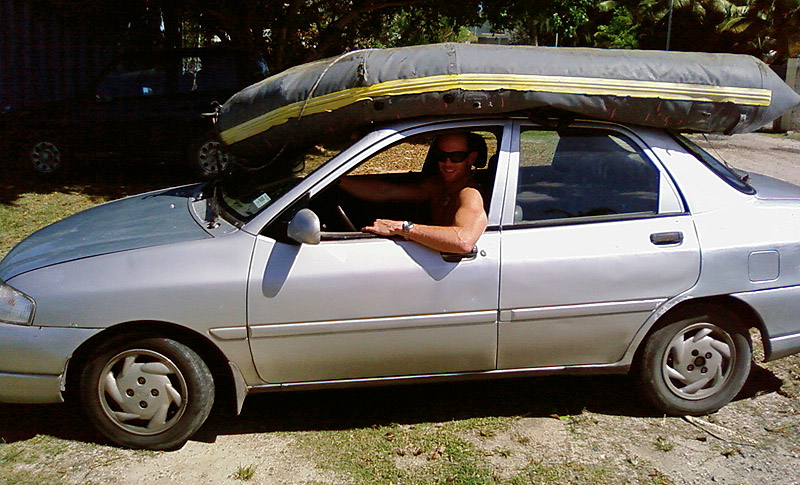 Transporting our old dinghy.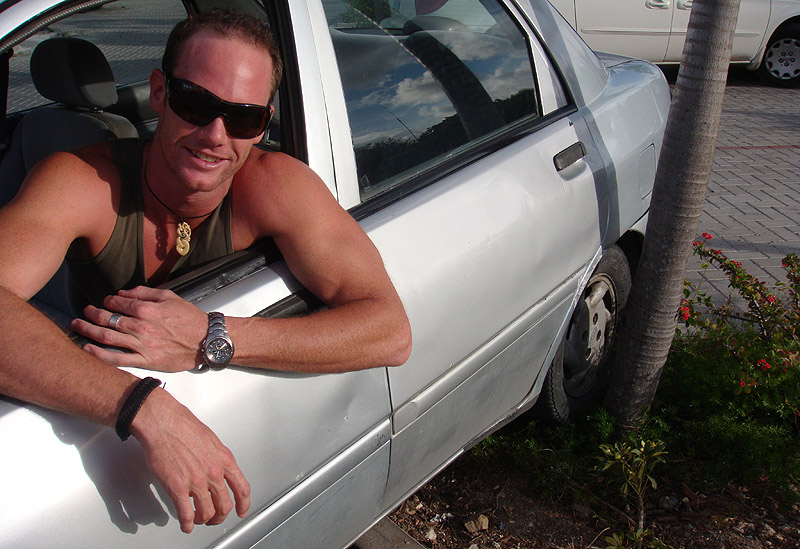 My parking skills. Guess I should work on them.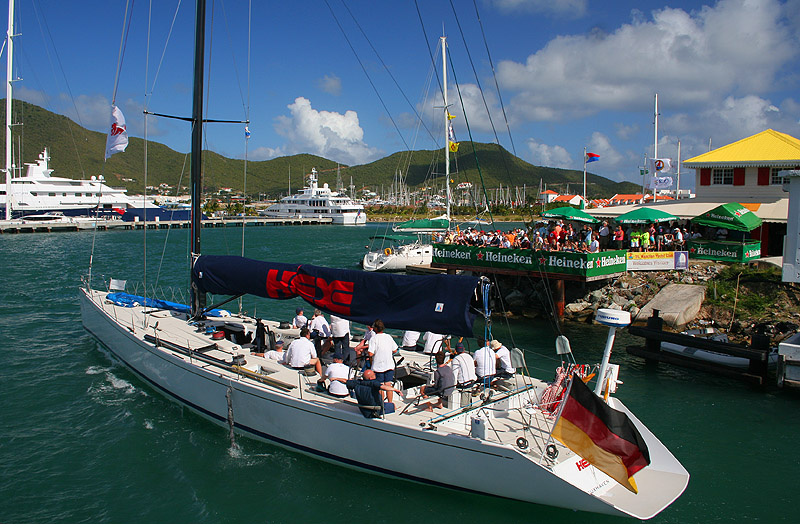 A sailboat goes through the bridge, watched by a crowd of sailors, who'll let out a big "boo!" if you don't honk your boat's horn.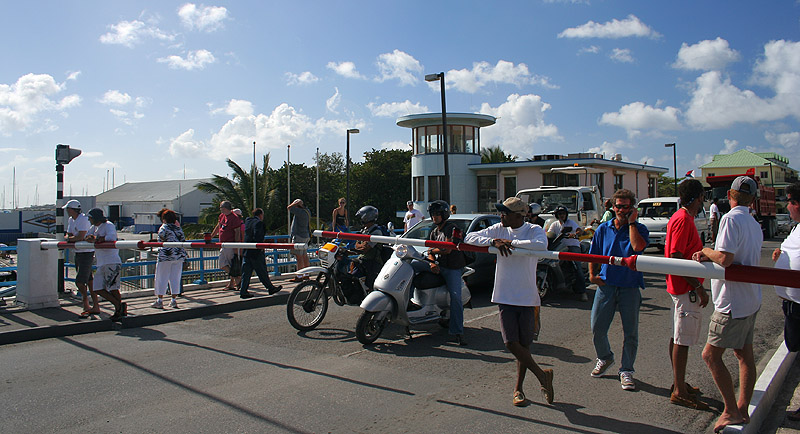 People and bikes and cars, lined up waiting for the bridge to come back down.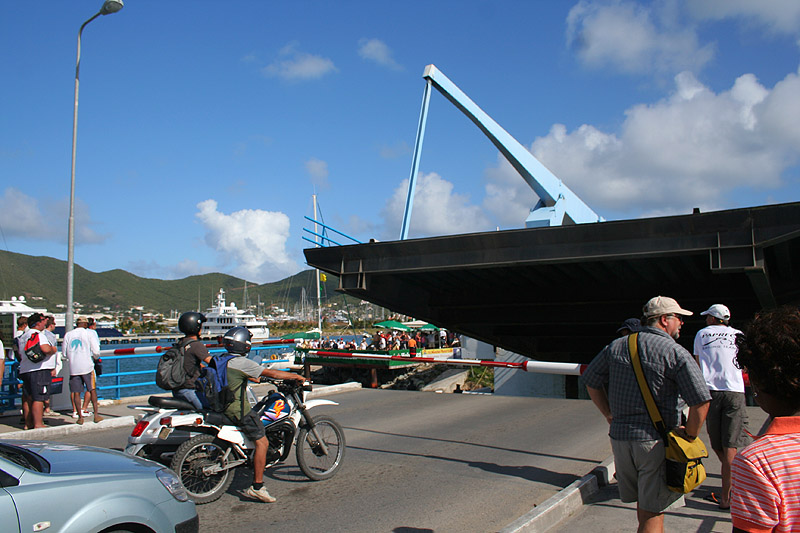 The bridge, finally coming back down. It'll take at least 15 mins for the traffic jam to clear.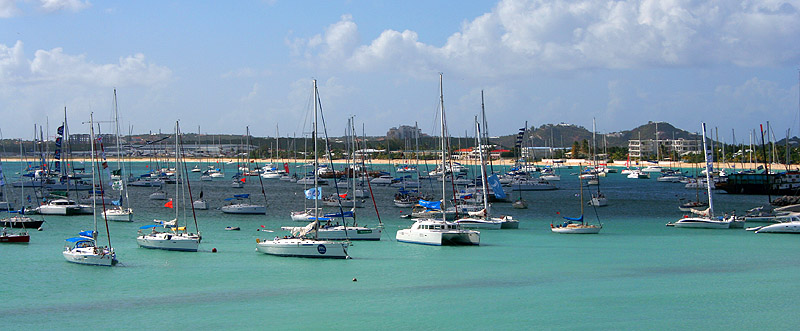 Looking out at Simpson Bay, full of boats for the Heineken Regatta. My beach 'backyard' is behind them.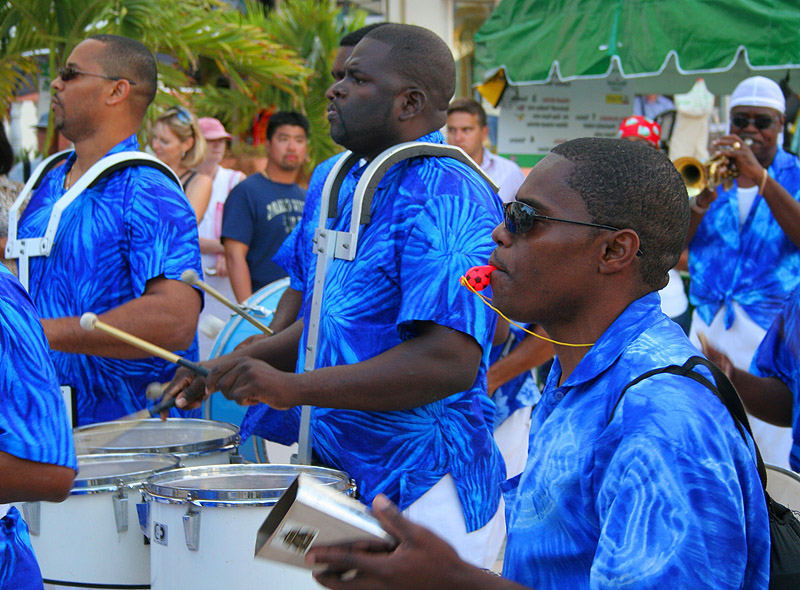 A carnival band performing during the regatta.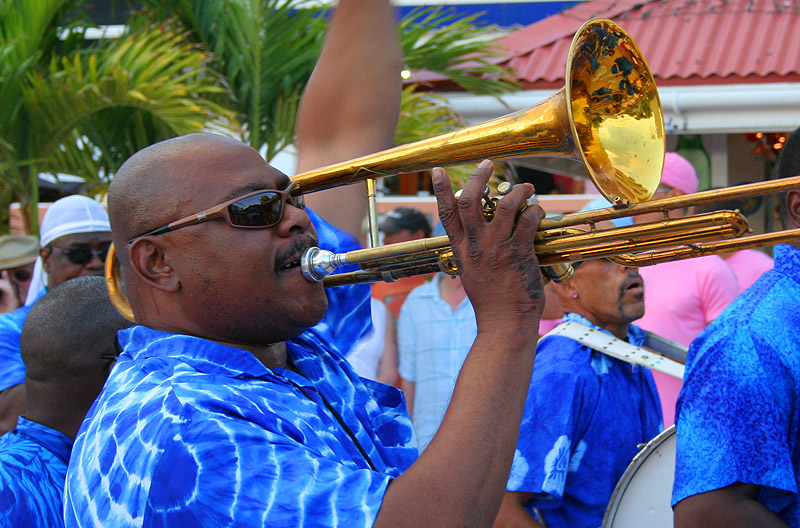 The main man.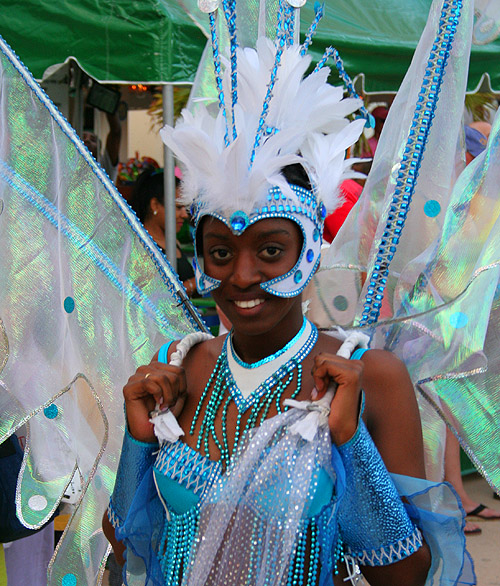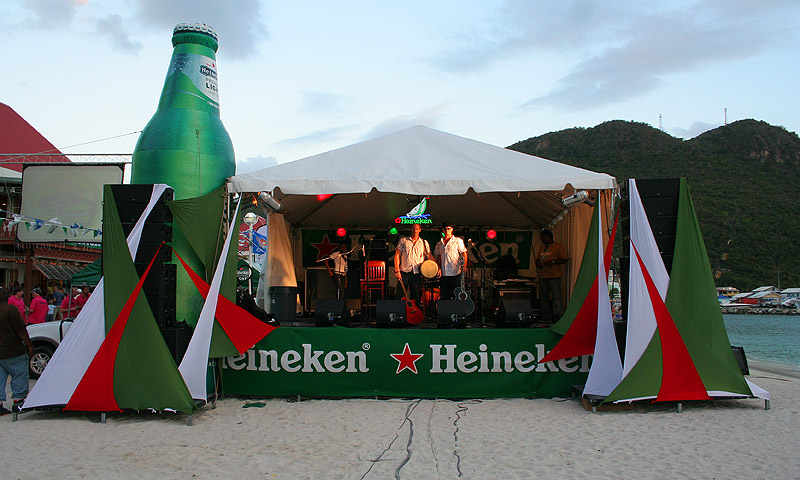 The stage we performed on, on the beach. Think Heineken might've had something to do with it?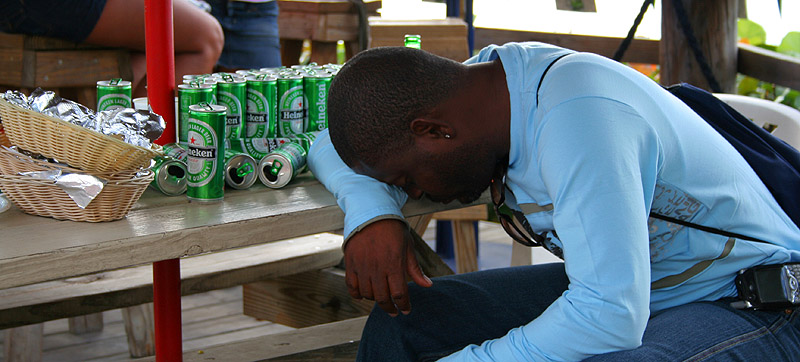 Again, do you think Heineken might've had something to do with it?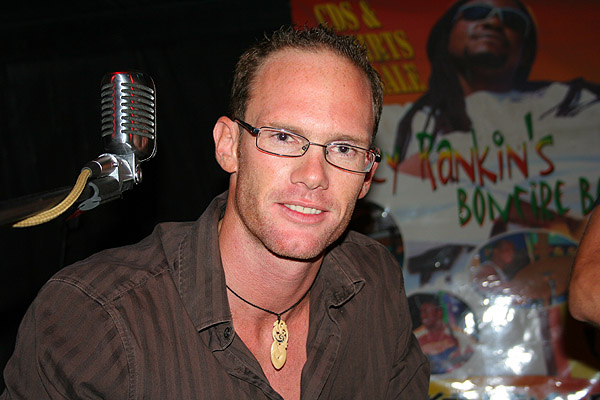 Me. And my mic.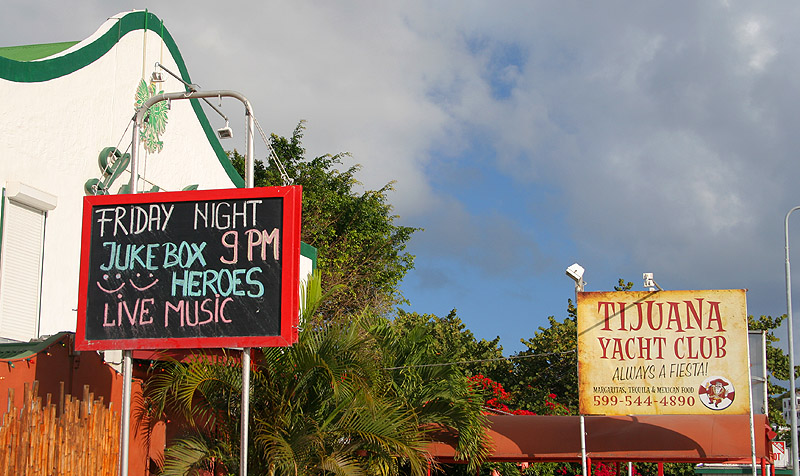 See them play live, tonight!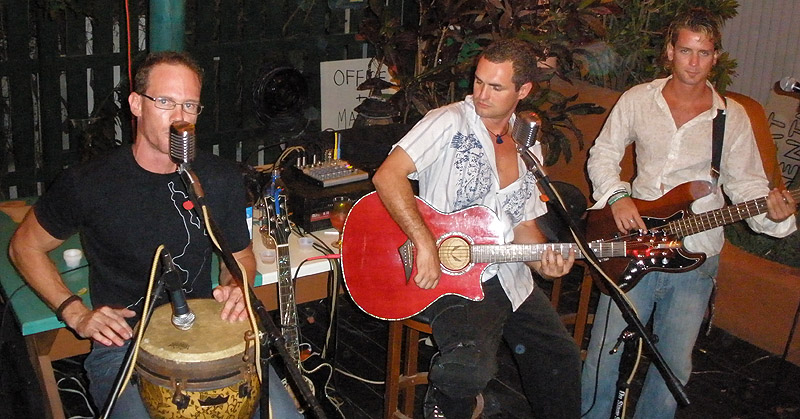 Les, Paul (our new bass player) and myself.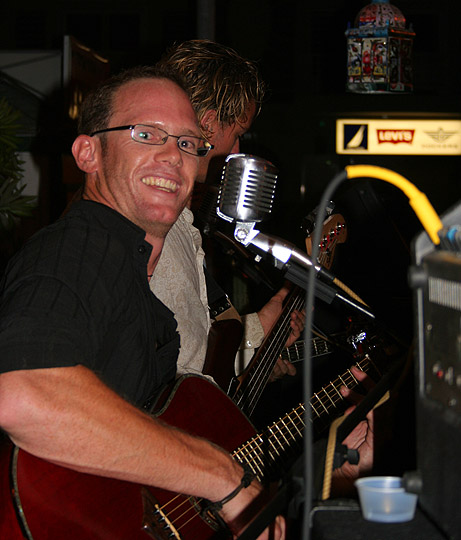 Yours truly.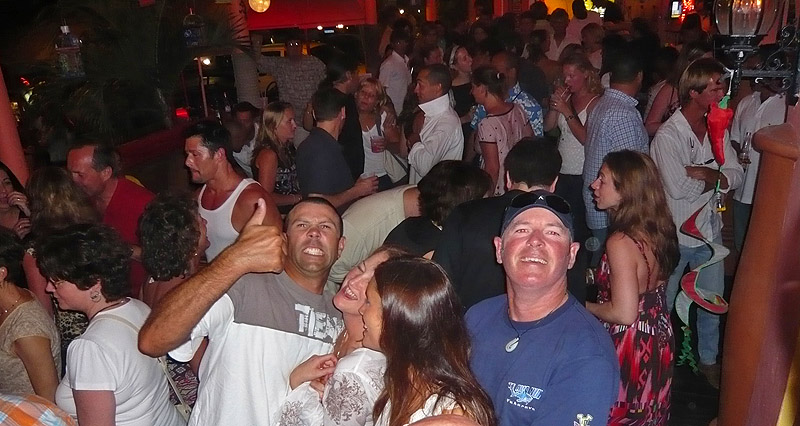 And our supporters.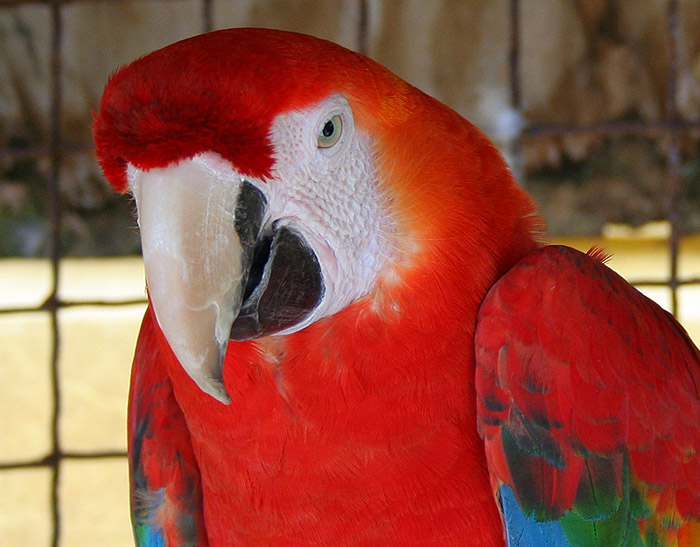 A parrot at a local restaurant.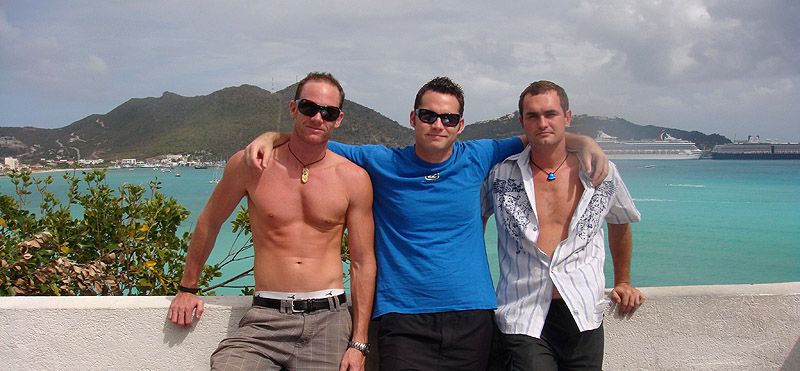 Anthony, Les and myself, overlooking Great Bay in Philipsburg.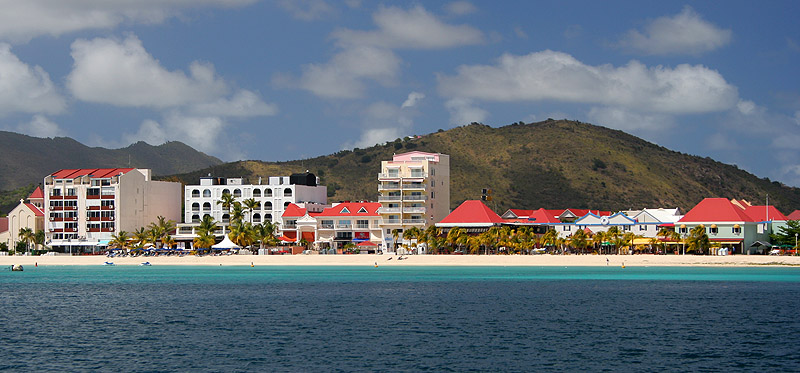 Philipsburg from the water.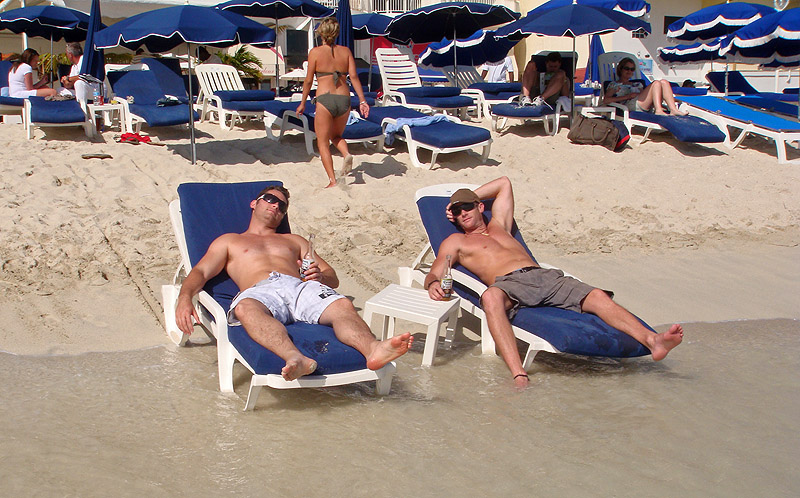 It's a rough life sometimes.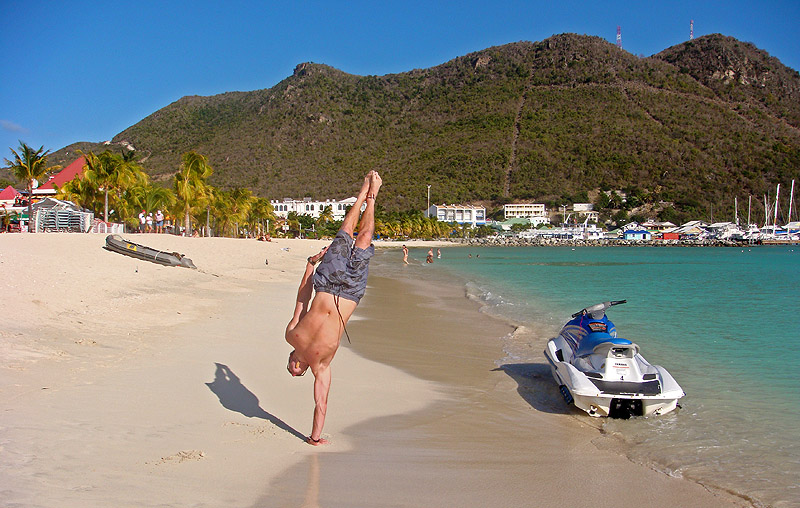 I don't think I've put up the 'obligatory one-hander' for St. Maarten yet, so here it is.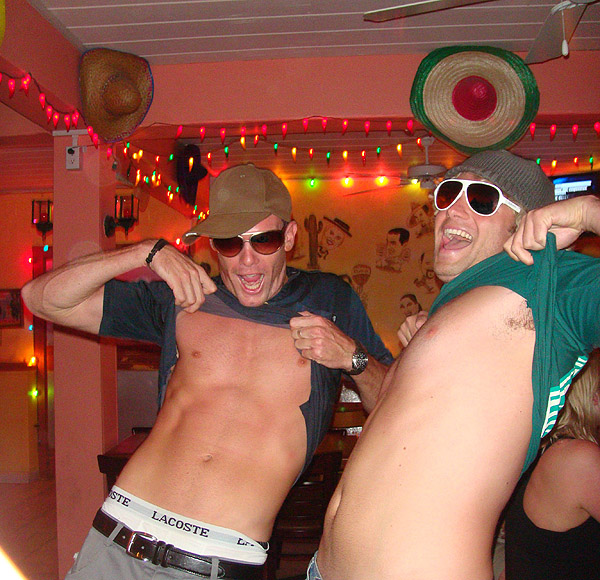 We got a little crazy.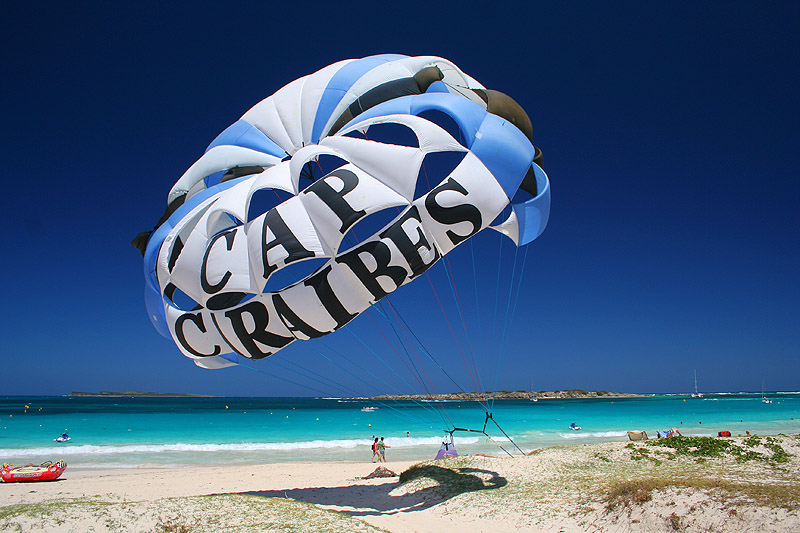 Orient Beach, consistenly voted the Caribbean's best beach, for all of it's various activities etc.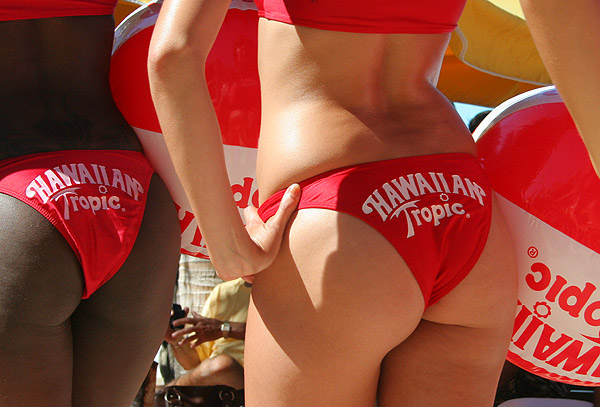 The day Anthony, Les and I went there, the Miss Hawaiian Tropics 2008 semi-finals were taking place. Bummer.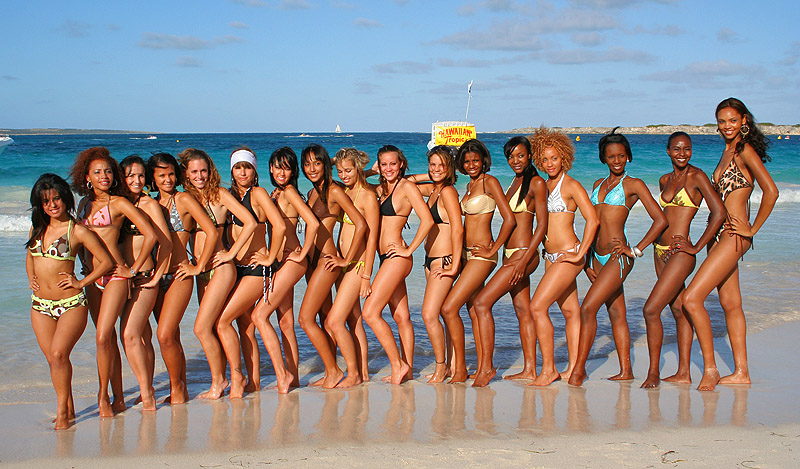 Work the camera, girls, work it.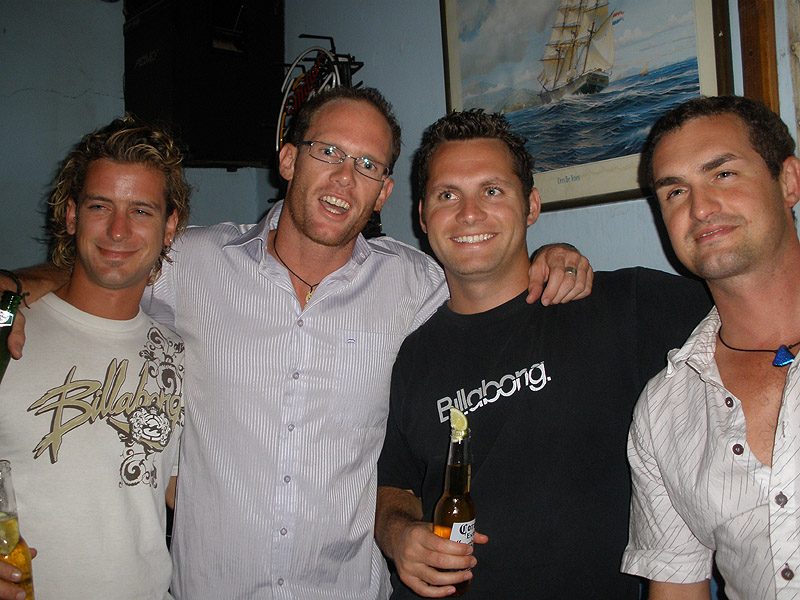 Paul, me, Ant and Les.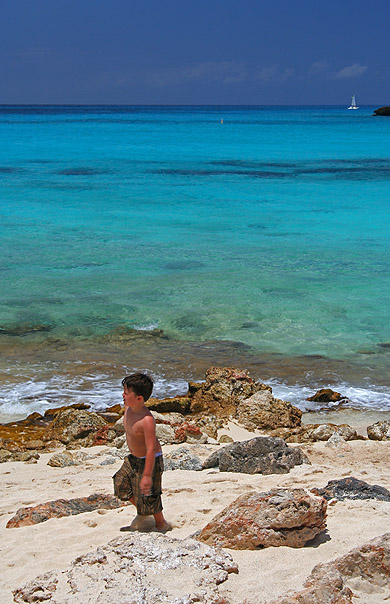 I'm gonna miss that blue water when I go.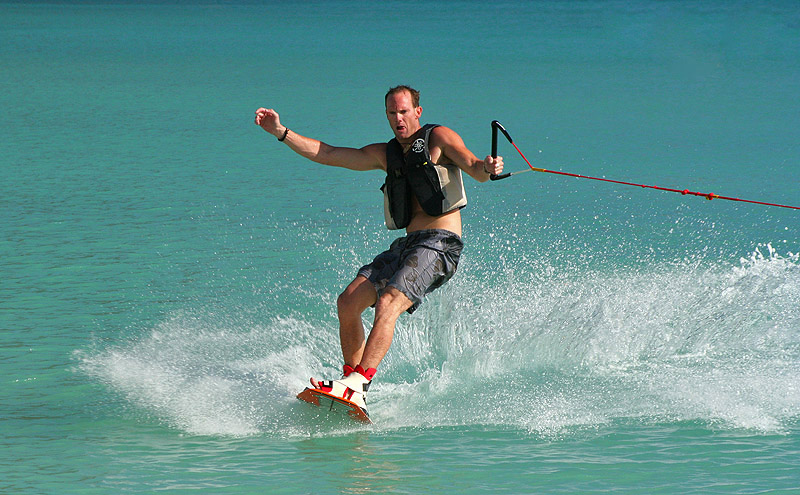 Wakeboarding the other day. Intense concentration requires rediculous faces.






Action shot.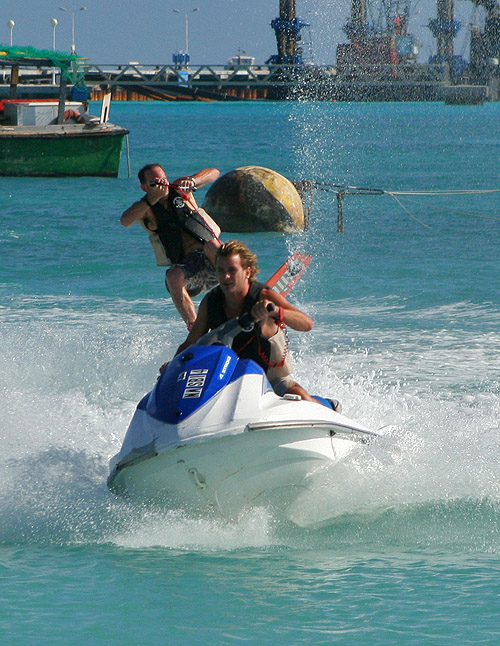 Paul towing me on the jetski.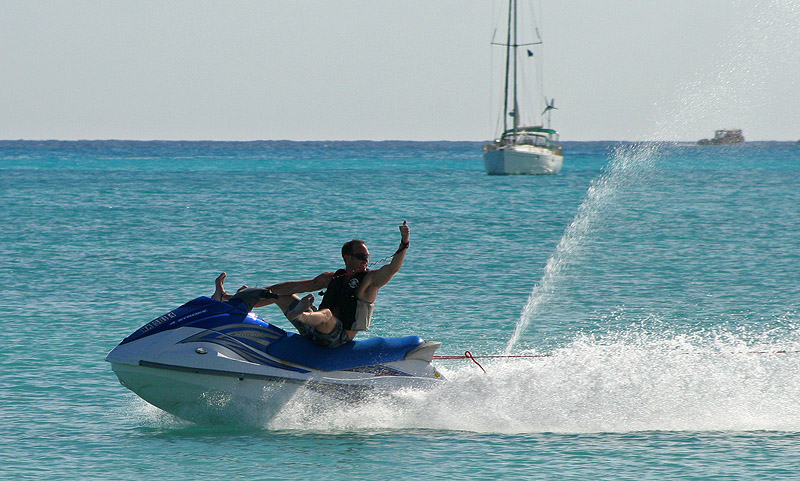 Me playing silly-buggers on the jetski. You're only young once right?!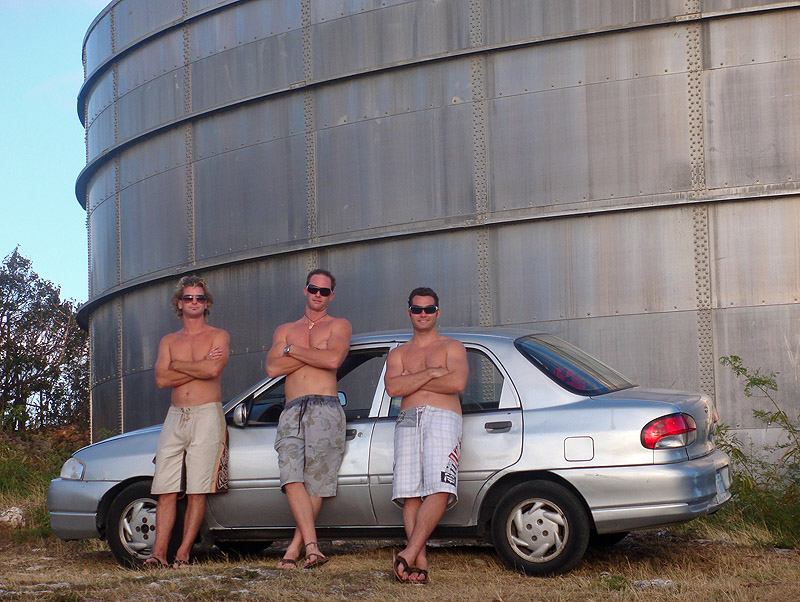 The lads, the water tower, and my little island-car.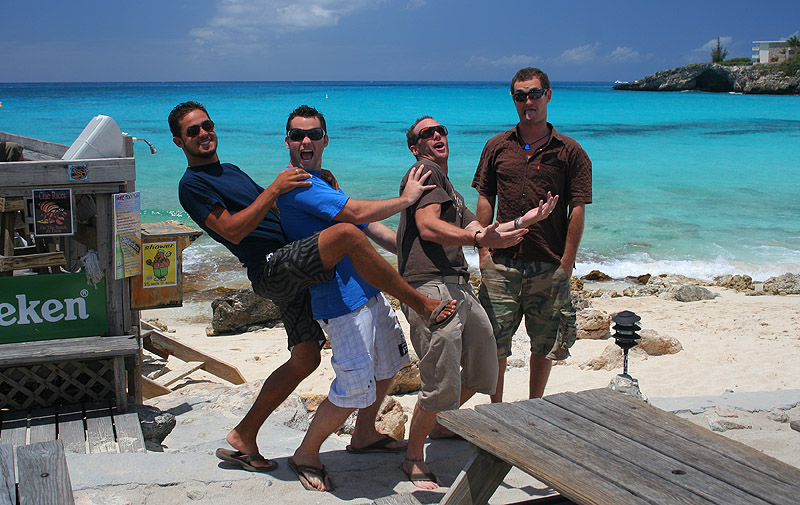 Umm, yeah.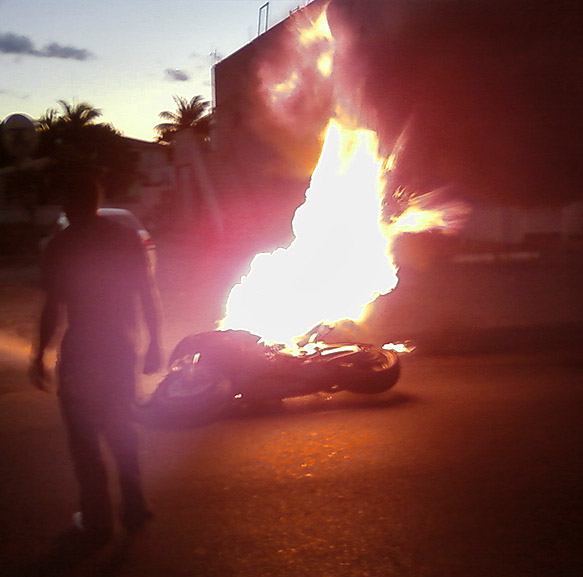 While outside, waiting to pick up my chinese the other day, I watched as a Yamaha R1 motorcycle
slammed head-on into a car, right in front of me. The rider managed to bail off before the impact,
and could only watch as the bike exploded in front of us. I was the first on the scene, and tried
calling 911 to get help. But I couldn't get through. Hopefully I'm never in an emergency here.
No-one was hurt. (Sorry about the poor quality - it's a phone-camera shot)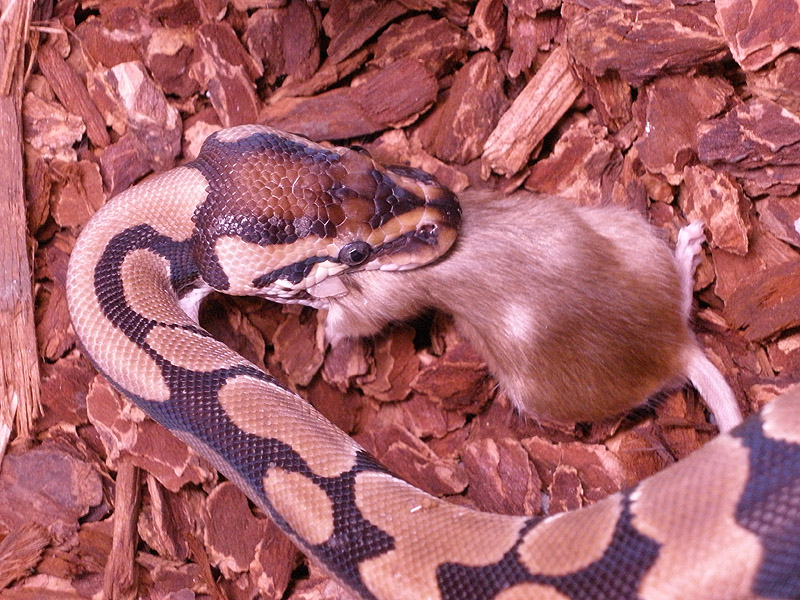 My brother's been looking after a python for a friend. Here she is getting her yummy mouse dinner. Pass the salt.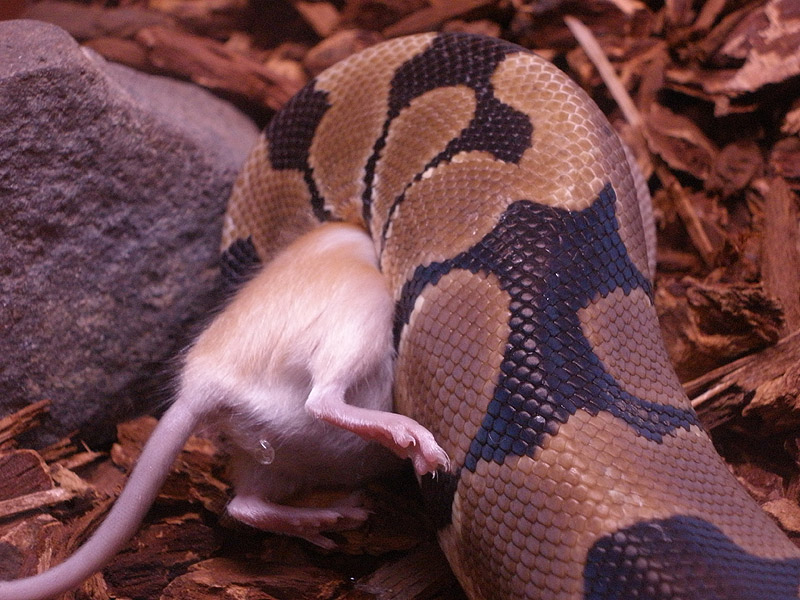 Moving on to mouse number two. Since pythons aren't venomous, they squeeze the life out of their prey first by constricting tightly around
them. Notice the drops of mouse urine. Poor little fella didn't have a chance to visit the bathroom before dinner.



< previous&nbsp&nbsp&nbsp&nbsp&nbspnext >