Location: JP & Lorna`s, Pelican Key, St Maarten
Local time: Monday, 12:45pm
Music: Some crazy local radio station

I`m still on the hunt for a job. Hopefully something happens this week - I know of a boat that might have something. I`m surviving ok on the money I have (eating cornflakes and toast, hee hee), but some more work would be nice!

I currently have a very red/bloodshot right eye, that`s hard to keep open. Maybe I scratched it or something, I dunno, but it`s been like this for 3 days and I`m a little concerned about it. Gonna go see a pharmacist today. I`ve taken my contact lens out, but the lens solution I have doesn`t seem to help the eye.

I put my Oakley sunnies on a fence railing beside the beach yesterday, and the person I was with (who`d asked me to take my glasses off so she could check my red eye) proceeded to bump them into the water, where they were quickly washed away. Sooper. What else could I do but laugh? Just another thing that`s happened to me here. Little point in stressing about it. I still have my $20 sunnies, but sure will miss my $300 ones!

Saturday afternoon was spent at the beach, with about 6 others, playing chess, drinking a few cold ones under the searing sun, and watching the topless population stroll by. I can now stay exposed in the sun for 4 hours or so with only very minimal burn, thank God. But summer is really starting to kick in here, and the last week has been unbearably hot. 95 in the shade (about 33 degrees?), and it doesn`t cool down much at night. And it`s only gonna get hotter.

Saturday night Morten and I organised a big ol`bonfire on the beach (Mullet beach) with a group of about 20 friends, lots of wood and lots of Heineken (this half of the island is Dutch, hence a very apparent saturation of the Dutch beer) (12 container loads per week actually). I ended up singing with the guitar all night, taking requests. Everybody had a turn on my harmonica and dews harp and shaker. Heh. It was a great night. Then we headed to Bliss nightclub (actually some good house/trance, unusual for this island), and stayed till about 4:30am when they shut. I then stayed up till 6am to watch the sunrise with a friend. Sleep? Who needs that?!

We walked from the Sunset Beach Bar (the closest bar in the world to an airport runway apparently) and stood at the end of the runway of Princess Juliana International Airport yesterday afternoon, right behind the 747 to Paris as it took off (which was maybe 15m away). Boy you`ve really gotta hold on tight to the fence or you`ll be blown into the ocean behind you!

I can`t live without a better system for carrying my money. I`m sick of crumpled-up cash in my pocket, fumbling for those two one-dollar notes to buy a beer (or sometimes a single one-dollar note.) I badly miss that gorgeous Italian wallet Julia gave me.

I have a prospective ride to Mallorca within the next few days, on a 133ft Perini Navi megayacht sailboat ('Thetis'). It`s an upaid ride, but at least it gets me out of here. However, they`re not due back in St Maarten for another few days yet, and the position isn`t 100% confirmed. Thus I`ve also managed to secure a ride (also unpaid) to Malta, a small island just south of Italy, on a 178ft stinkpot (power boat) called 'Maridome'. I don`t think the work prospects in Malta are as good, but maybe I can catch a ride from there west across to Palma (Mallorca). But that`s not leaving until at least mid-May or later, which means I have to find somewhere to stay until then. Maybe I can go stay on the boat. I`m going to see them again today, coz they might have some daywork for me this week.

I wouldn`t mind staying here longer anyway, coz I`m currently seriously looking into doing my open-water PADI dive cert. with a group of friends. We know an instructor so can get private tuition for cheap. Plus at the end, a 5th final dive (about 40ft of water or so) on the reef off Tintamarre island sounds great. The clear blue water here is amazing.

The problem is accommodation. Right now I can`t really afford to stay in a hotel for too long unless I find some work, and I finished up sleeping on Morten`s floor yesterday, as I felt I was starting to overstay my welcome. So last night I slept here at JP & Lorna`s (Leigh`s parents; my brother`s in-laws). I slept on the couch, but I reckon this is the most luxurious I`ve had it here in St Maarten before! English J is moving out of his Lagoonies apartment, and says I can use it until the lease expires (I have no idea when that is) - so all I have to do now is pin the damn guy down so he can let me into the place!

It`s weird coming from a very secure life in Wellington (good job, waterfront house, car, money etc) to here, looking for a place to sleep most nights, living day-to-day on my limited cash supply, and walking the docks looking for work. Well, I was looking for a change huh?!

I sent a fax to NZ the other day, to sort out my travel insurance. 3 pages, and it took 14 minutes. The final bill - US$60. I freaked. 60 bucks my ass! I could buy a fax machine for that! They saw how visibily upset it made me, and I pointed out that they should read the fax, as it attests to my current state of poorness (it was an insurance claim form and police report), so they discounted it to $25 or something. I still owe them $4. Sheesh, I do nothing on this island and live as cheaply as possible yet it still costs me a fortune!

It`s carnival time here at the moment. On Tuesday is the big 'Jump Up' parade - everybody`s out in the streets, in crazy costumes, glitzy bikinis with massive headdresses etc, music blaring and people dancing/walking down the streets. Apparently.

Saw Shaggy and Sean Paul in concert the other night, with about 6 Dutch people and a Danish, as part of the carnival. Had a great night amongst the 10,000 or so locals.

Okay, so some photos for ya...




Alcatraz Island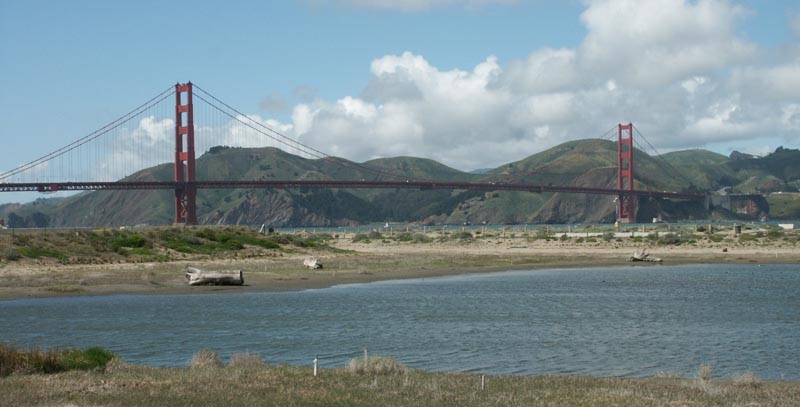 Guess which bridge!?!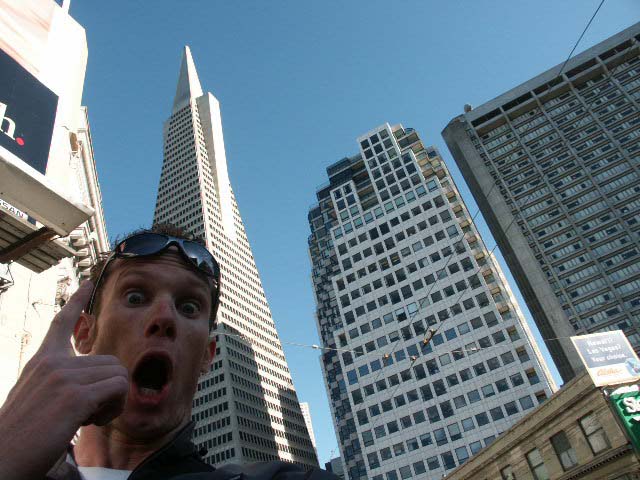 The TransAmerica building/pyramid in San Fran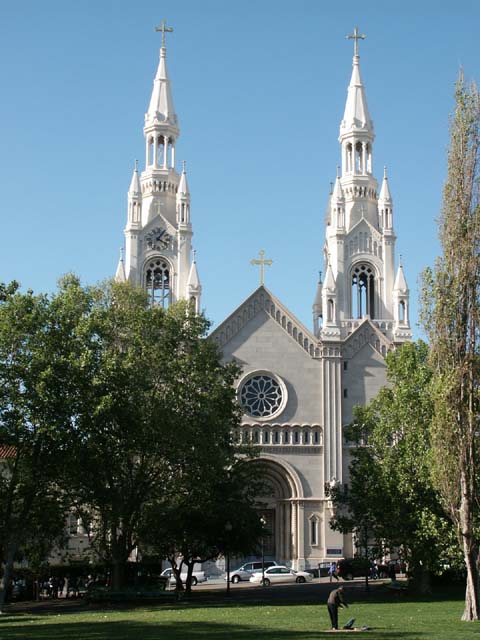 Cathedral in Union Square, San Francisco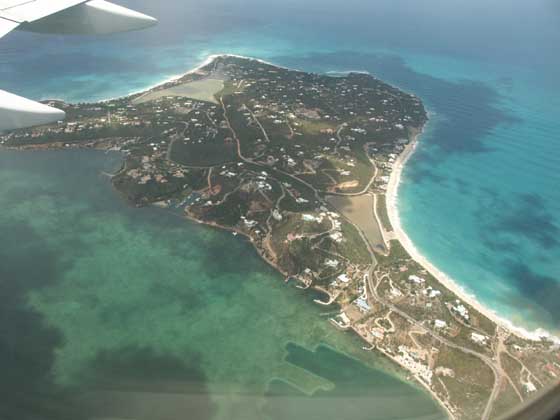 Anguilla (next to St Maarten)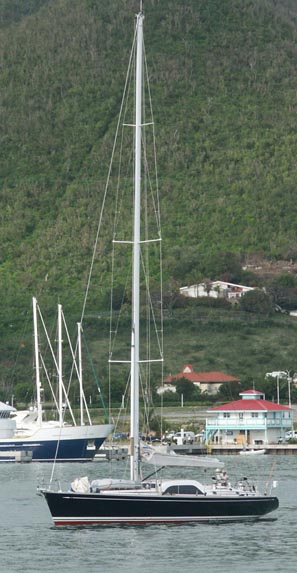 Constanter, the 65`Swan racing boat I`ve been working on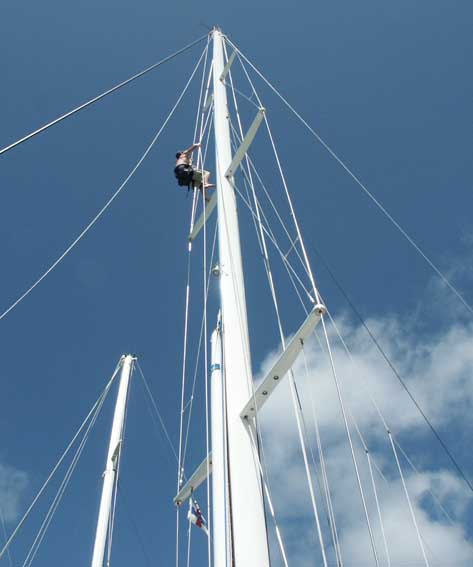 Working at the top of Constanter`s mast




The cruise ships that help keep this island alive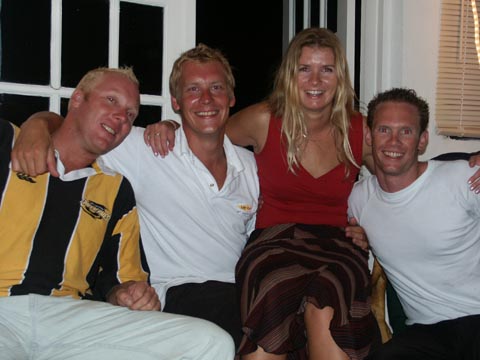 Martijn, Morten, Marie, and Me!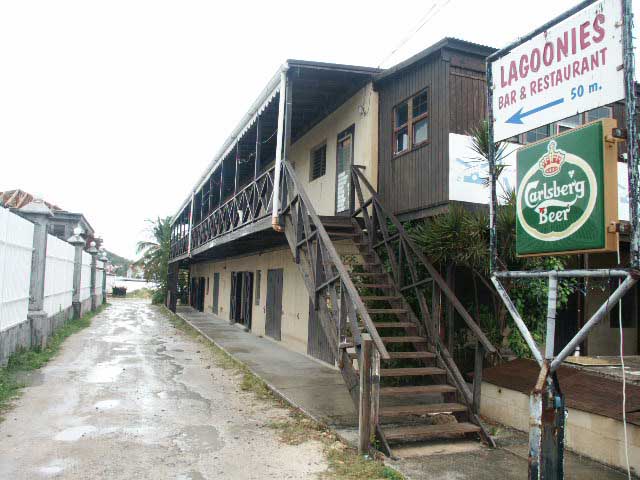 Lagoonies, my apartment upstairs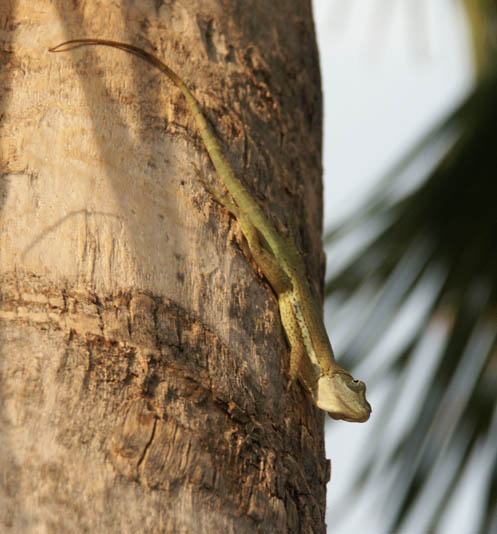 Some of the local wildlife - lizards and geckos are everywhere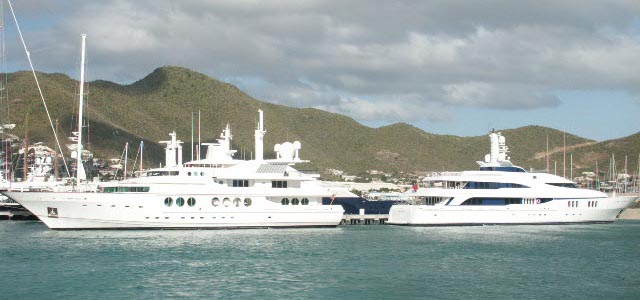 178ft Maridome is on the left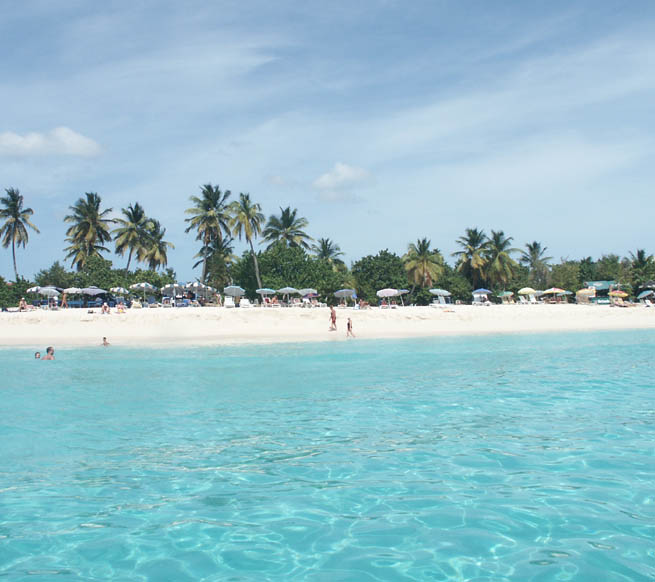 Mullet Beach




< previous&nbsp&nbsp&nbsp&nbsp&nbspnext >