Location: Märjamaa, Estonia
Local time: Friday, 11:48am
Music:

Well, the day has come. My stuff is spread out across the room ready to be jammed into my backpack and as far as I can tell, I'm ready to leave. At about 10:30pm tonight we'll drive to Pärnu in south-western Estonia, and I'll jump on a bus for the 3 hour journey to Riga, Latvia. Then it's a 3-hour wait until my early flight to Istanbul. Doubt I'll be getting any sleep tonight...

So, 27-years-old today. Getting a bit too close to 30 for my liking. Last Saturday night we had a bit of a get-together for a going-away party for Krista and I plus an early birthday party for me. Ended up being quite a big night which even included drunken dancing in the kitchen.

Not much more to add really. I'll be trying to update this site as often as possible, but I don't know how regularly that will be! Don't forget to email me though.

Tsau Eestimaa, minu teine kodu!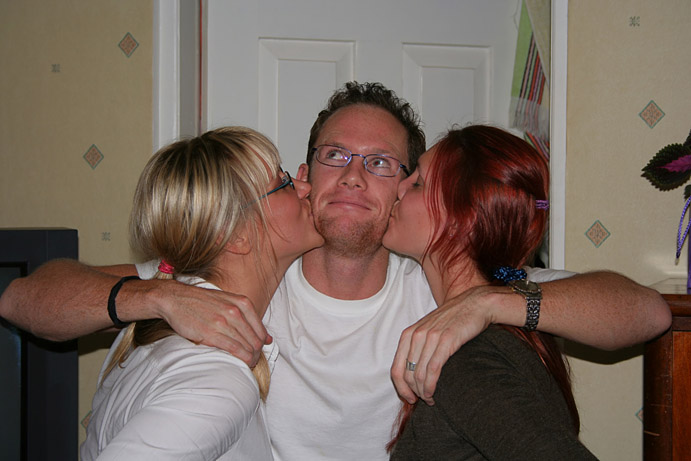 Me and my girls.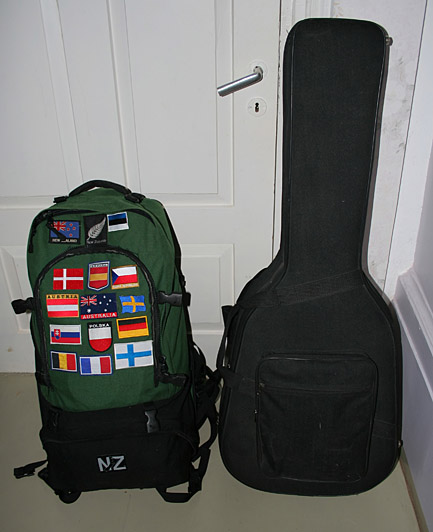 My stuff, now ready to hit the road.
If I'm missing a flag from your country that you know I've visited, pleeease,
I'd love you to send it to me! (I only have them for maybe half the countries I've seen)



< previous&nbsp&nbsp&nbsp&nbsp&nbspnext >