Location: Palma de Mallorca
Local time: Wednesday, 8:30pm
Music: Loud Spaniards!

So, this'll be my last entry until the Canary Islands, in about 10-12 days time. The last two days have consisted of extremely hot, sweaty work on board Opium, polishing the hull, the stainless steel, or cleaning the tender (their little inflatable speedboat) (which I hope we get to use to go wakeboarding in the Canary Islands!). The days are long and uncomfortable, but it pays well and they feed us! This will pay for the two weeks of accommodation I need to find in the Canaries, while the boat goes on charter. We're then back living on-board for a further one week before crossing the pond to the Caribbean.

Tomorrow we move on board, do a half-day's work, then the whole crew goes out for a fancy dinner. Yay to that. They all seem like a really good bunch so far. Then, on Friday (we've been delayed a day, since there's so much stuff happening on the boat at the moment) we leave for Gibraltar, that big useless lump of British limestone at the bottom of Spain, and then on to Las Palmas, Gran Canaria.

The other day we took an over-priced scenic train trip on a rickety old electric train (packed to the hilt with tourists) through a large mountain range and to the small port of Soller (pronounced "Soyer") - one of those quaint little Mediterranean fishing villages you see in magazines. Lining the tracks along the way was one olive grove after another - the hardy trees poking their way out of the dry, rocky soil that makes up most of this island's interior.

I've been missing letting off steam on the drums every now and again, but luckily a few days ago I got the chance. After buying some spare guitar strings for the upcoming trip, I asked to play on their electric drum kit. The guy had the excellent sound system cranked right up, so the whole store got to listen to me muck around jamming with the different preset drumming sounds and having a good time doing it. Groovy. Other than that, I haven't been playing as much guitar here as I should be, but on Saturday night I decided on a whim to take my guitar down to the local yachtie bar and jam by myself, just for kicks. I hadn't done any performing since leaving the Caribbean, but some guy took around a hat, and collected 36 euros for me. Pretty happy about that.

Well, I'll leave you with a few more photos. I'll be taking loads while sailing, so hopefully I have some great shots to put up soon. See you in the Canary Islands...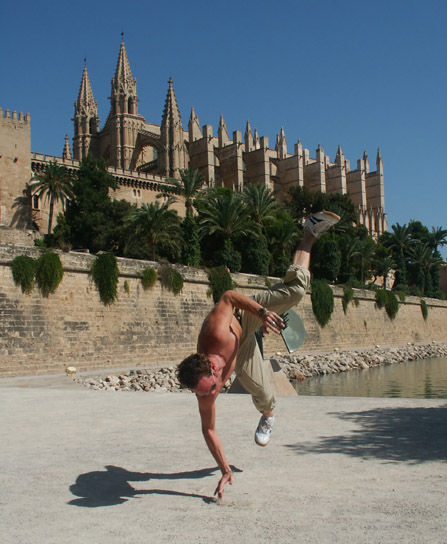 After having previously mastered breakdancing earlier in the week, I have
now taken up the ancient art of Capoeira, the Brazilian fighting dance.
Here, Palma's huge gothic church provides a scenic backdrop for practising
the one-finger-stand-and-twist (an original move).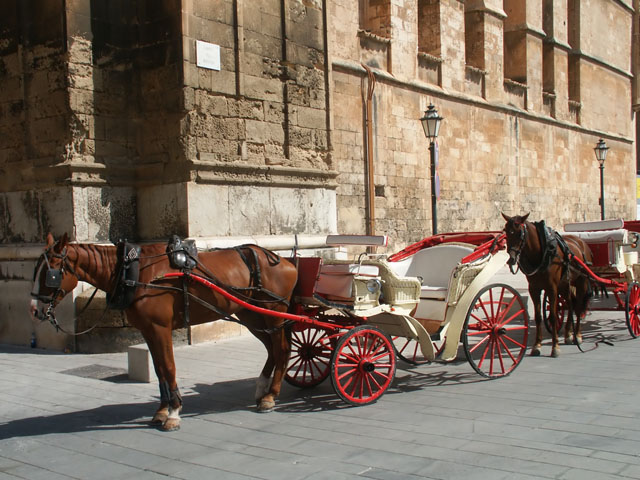 If you'd prefer to avoid a taxi, try the row of horses down the road...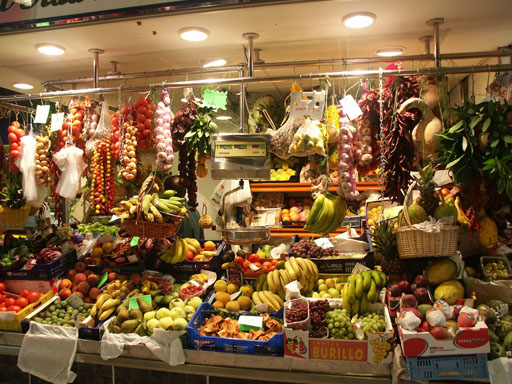 The food market here is a little more organised than that in Barcelona. This is
a typical fruit-and-veg stall inside the market. I'm always fascinated with
these markets in Spain. So many colours, smells, people.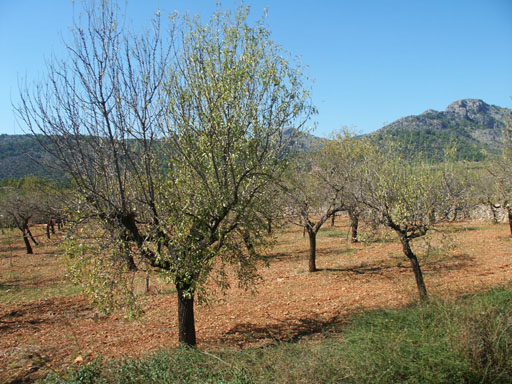 An olive tree stands vigil in the sun. This lucky shot was snapped while speeding past in the train.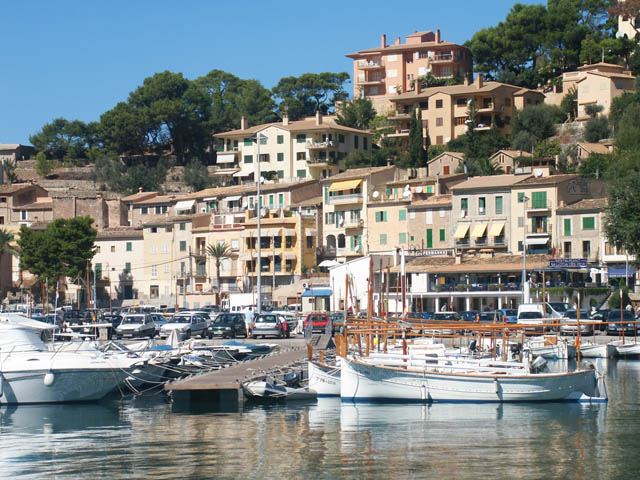 The fishing village of Port de Soller....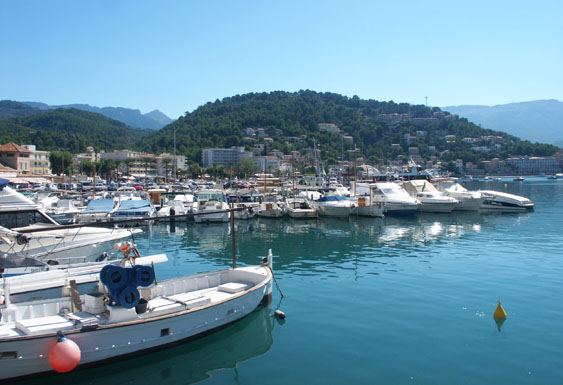 and again.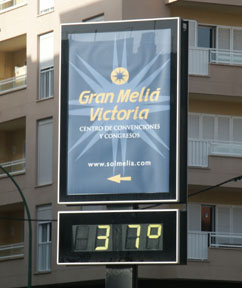 I took this shot at about 5:30pm yesterday,
while walking home from work.
It read 42 the other day... eeek!



< previous&nbsp&nbsp&nbsp&nbsp&nbspnext >