Location: Golfe Juan, France
Local time: Monday, 10:45pm
Music:

Seven weeks ago we left on a boss-trip on the boat, to do the Adriatic. 2,500 nautical miles later (4,600km), we're back home in France. Thank God. What a trip! Long hot days and short, too short, nights. Six over-worked crew living in cramped confines and dealing with the vagaries and extremes of the rich... it can lead to some interesting (read: stressful) times.

It's a curious experience, one day being the largest boat in the marina and a spectacle that attracts the locals and tourists alike, to gather around and pose for photos (a bit unnerving when I'm trying to work); and then the next day, another country, another port, where we're mockingly dwarfed by floating behemoths.

We went to some amazing places and saw some incredible things, but it's great to be back - to ride my motorbike, to go to the gym, to play music, to finish work at 5pm... to lead a (semi) normal life again.

So it's back to the old routines, until the next boss trip, mid-September. I'll let some of the photos I snapped on the trip tell the rest of the story...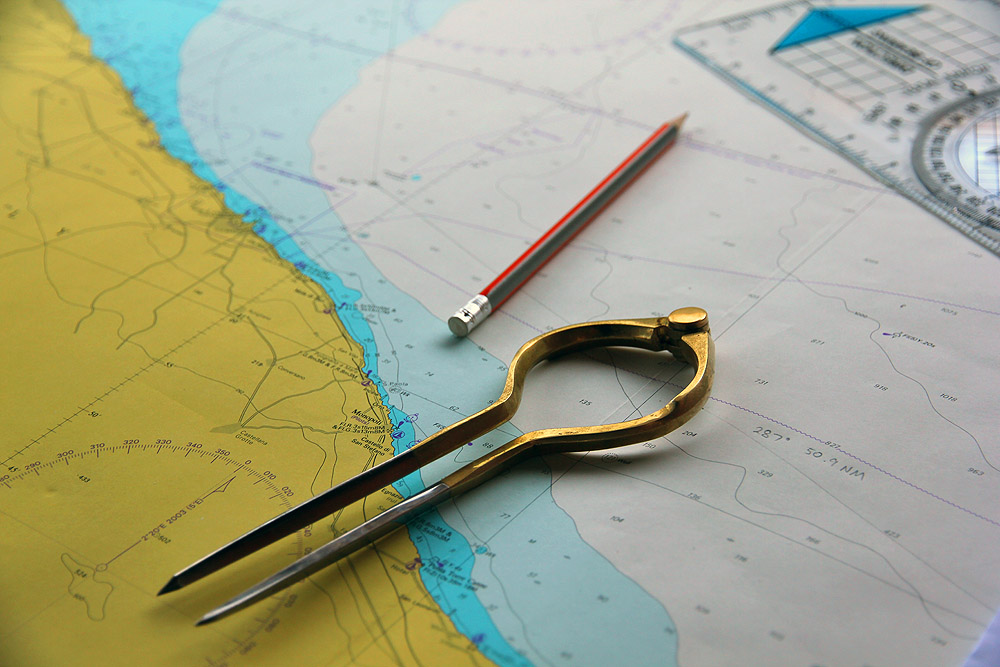 Tools of the trade.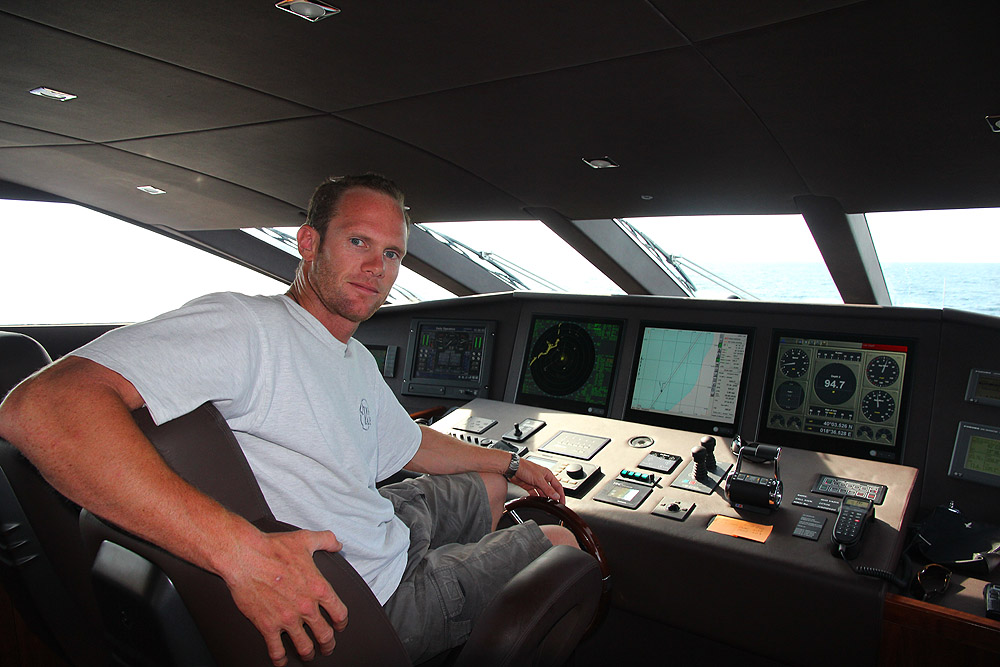 Yours truly, at the helm.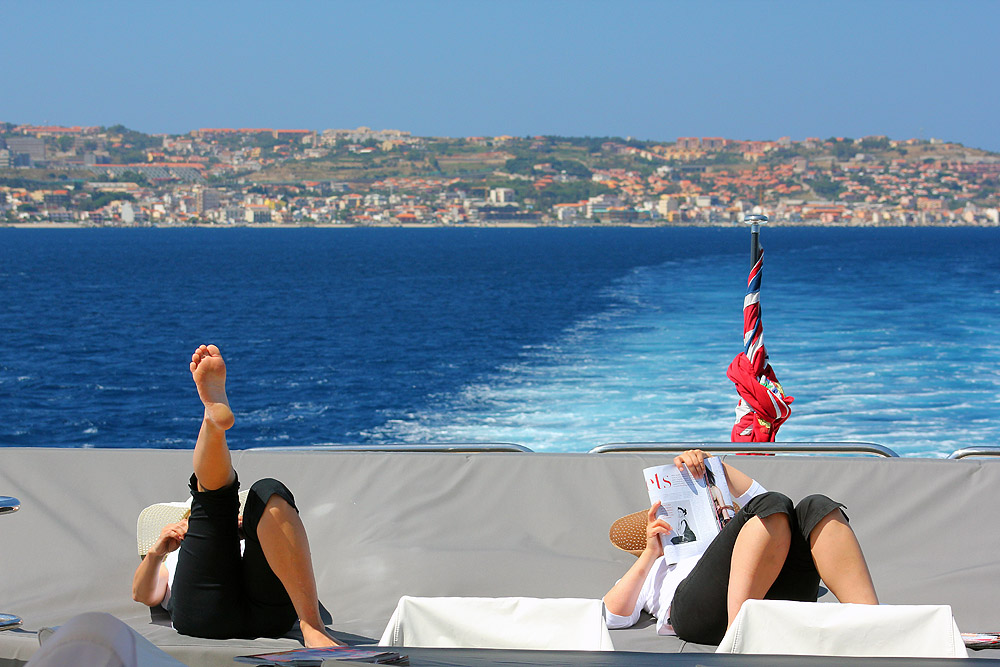 Our stewardesses, hard at work.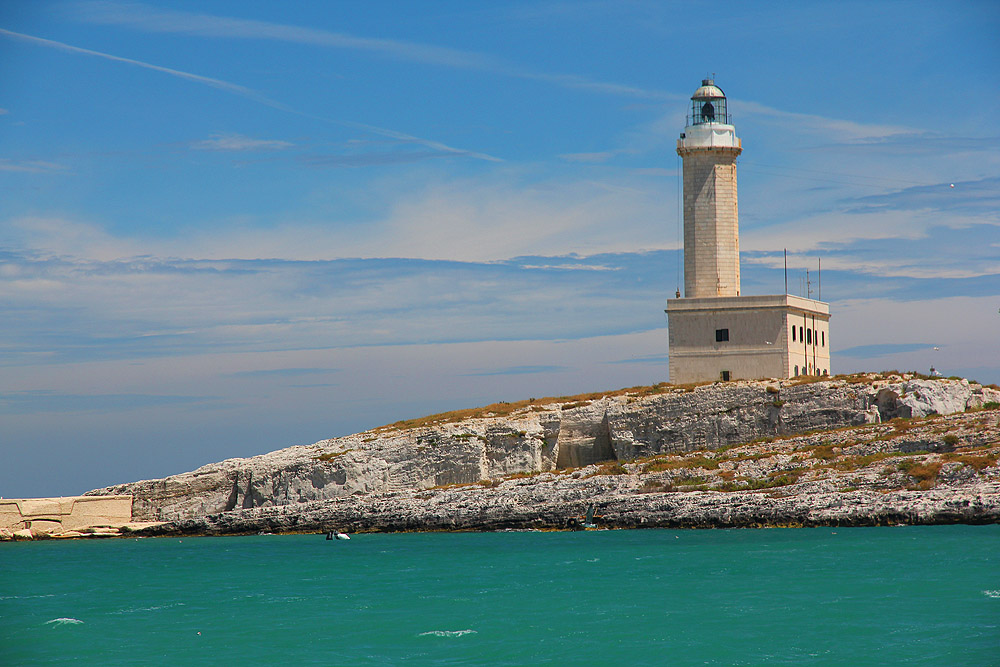 One of the hundreds of lighthouses spotted along the way.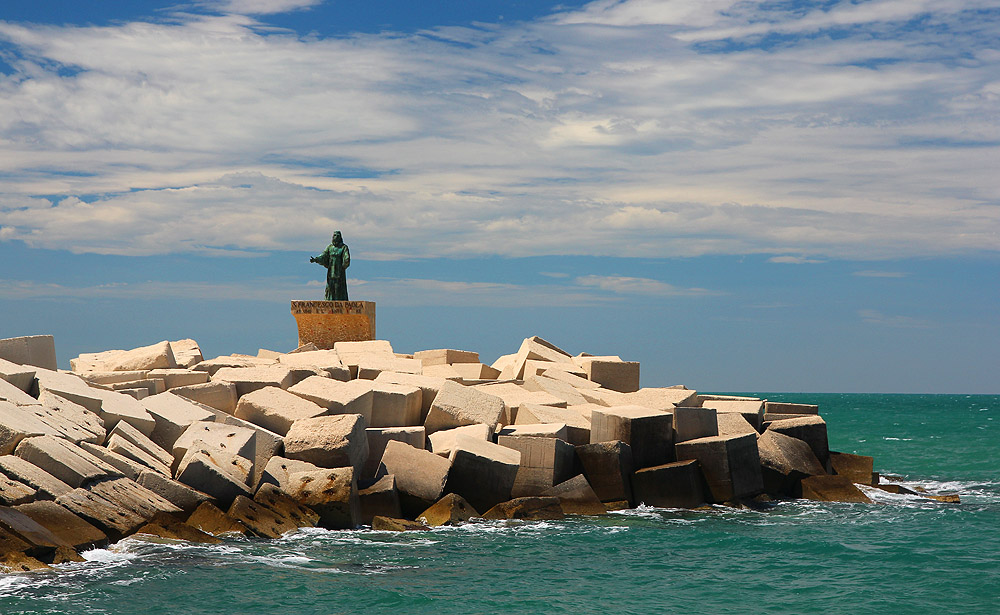 The concrete blocks forming a man-made sea-wall at the entrance to a small Italian port.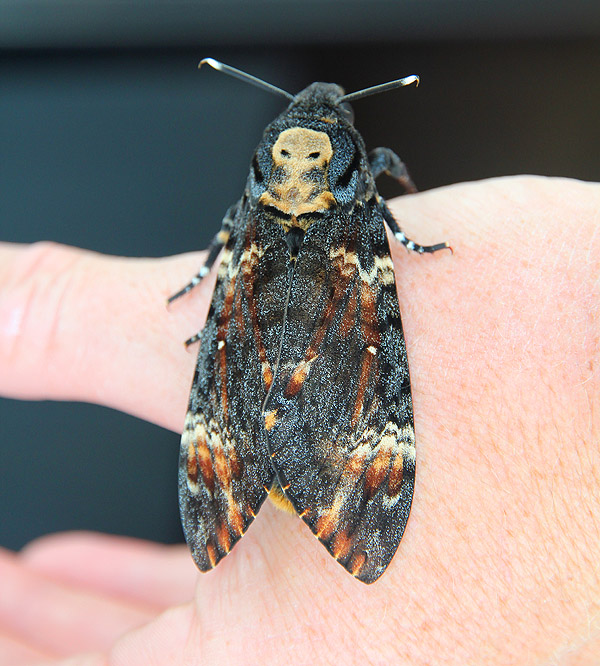 A huge moth that hitched a ride with us for a while. It had some real weight to it when I
picked it up, and made a loud clicking squeaking noise when I tried to put it down.
I love the alien skull design on his head.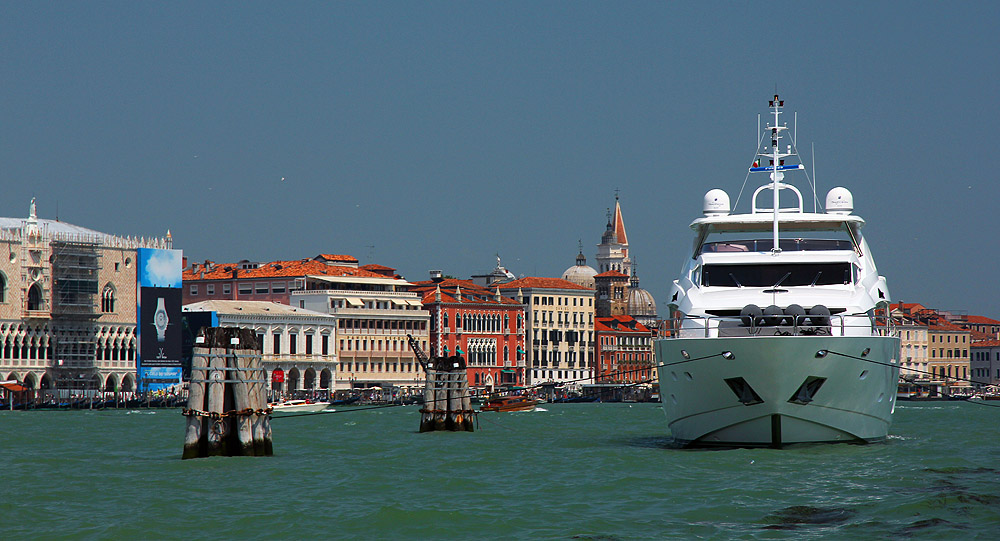 Our berth in Venice. What an amazing mooring.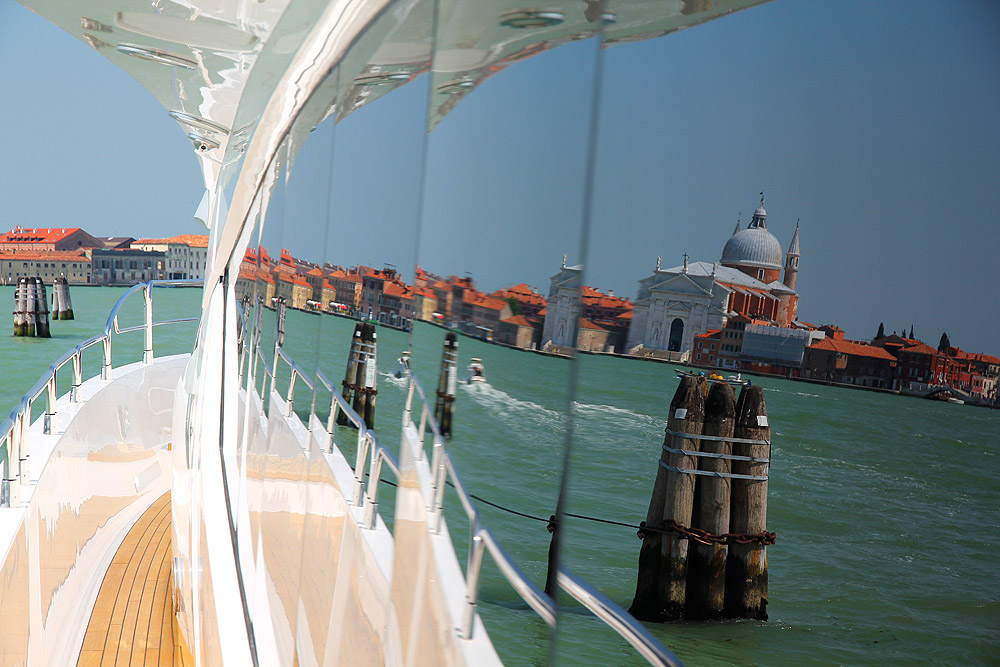 It was a pleasure to work outside in such a location.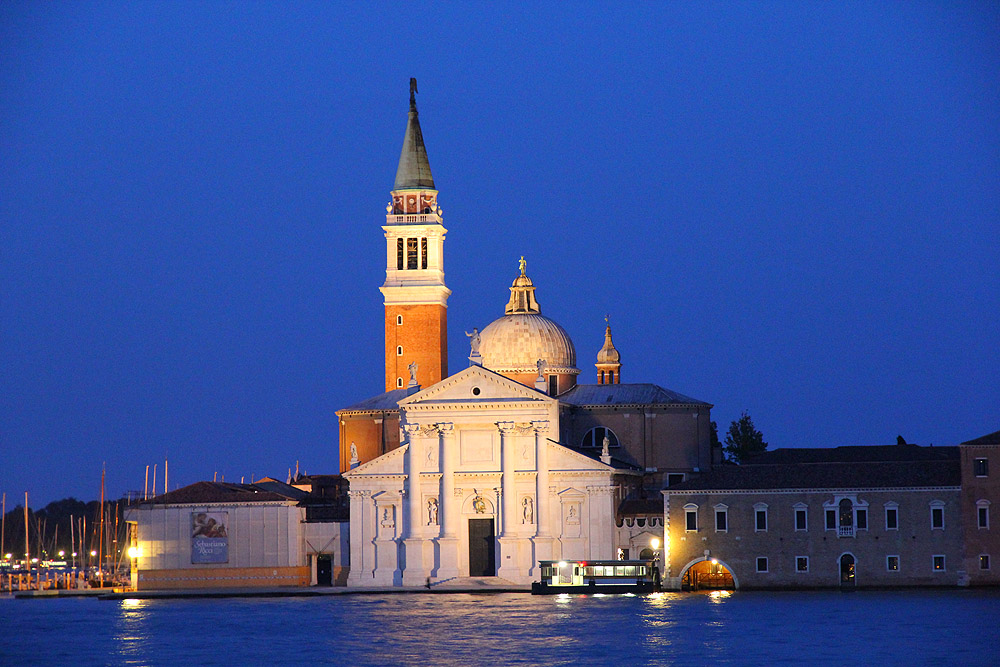 Looking across the Grand Canal from our boat.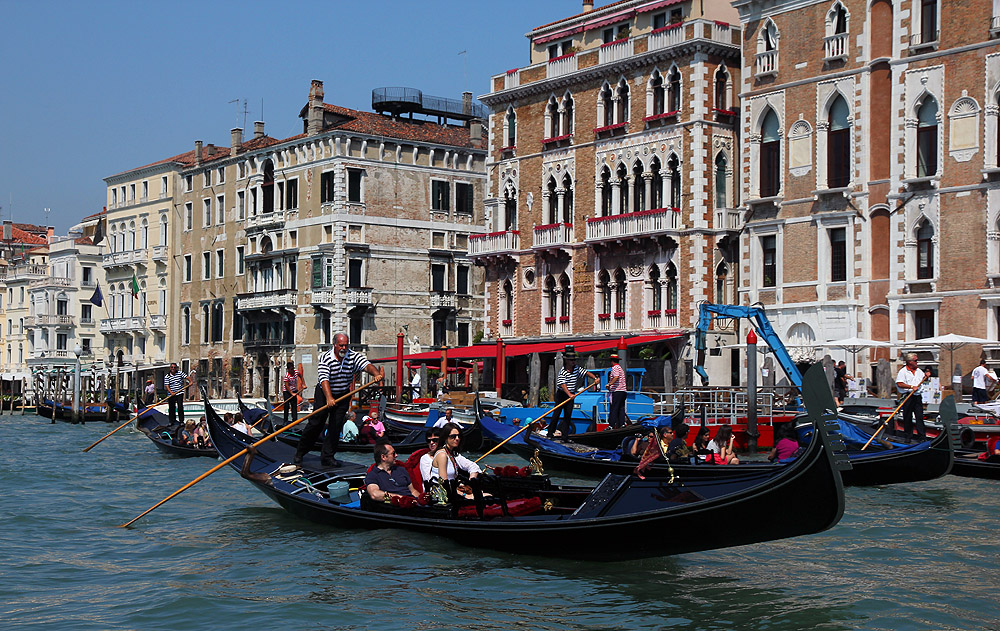 How these guys manage to get anywhere with simply one long stick in the water, is beyond me.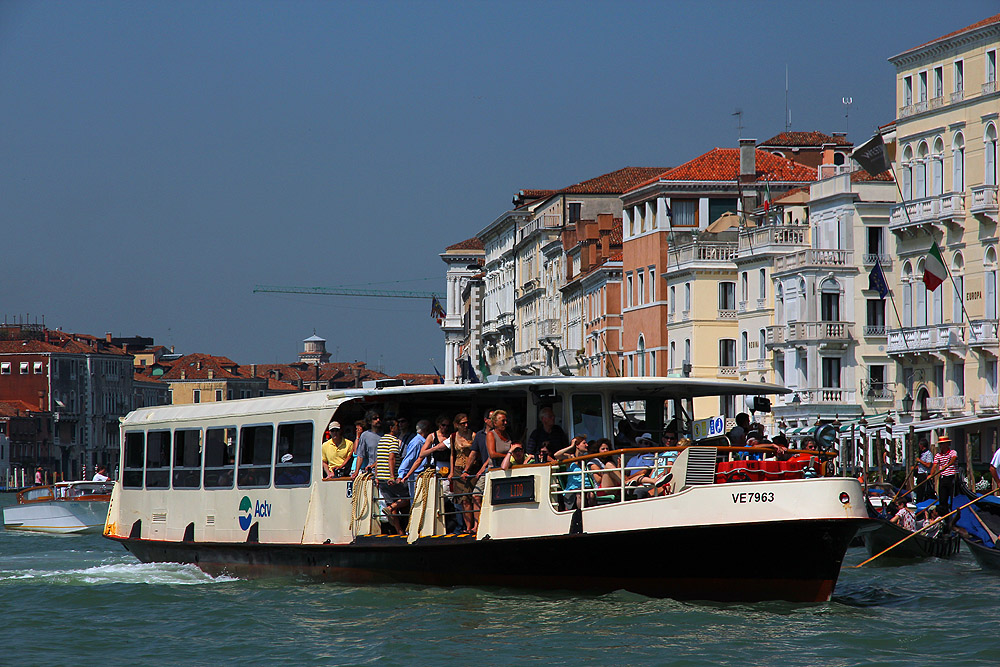 The local taxi service.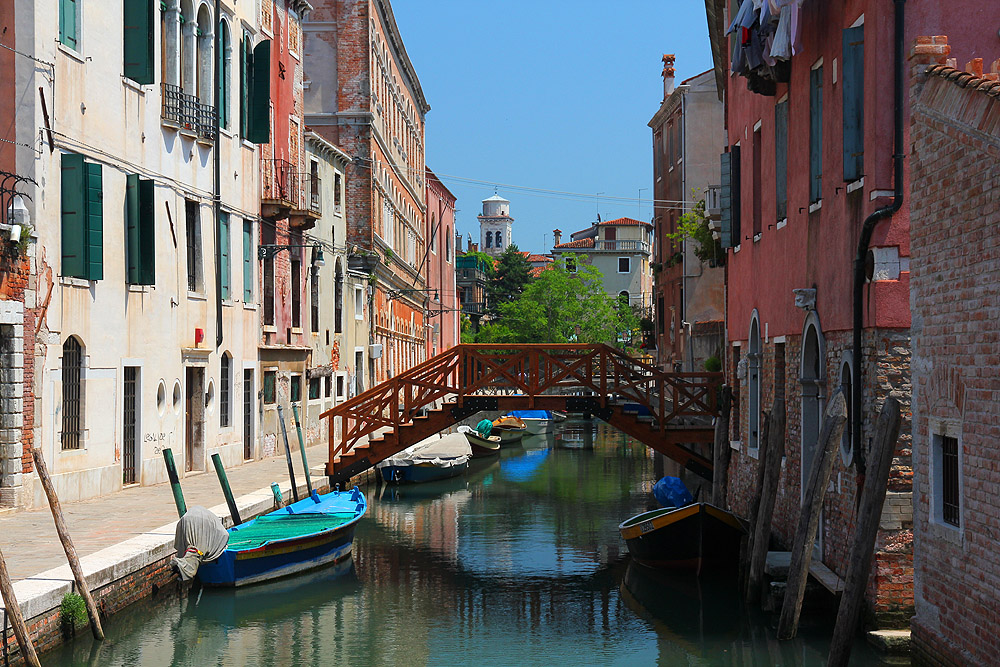 One of the more peaceful canals.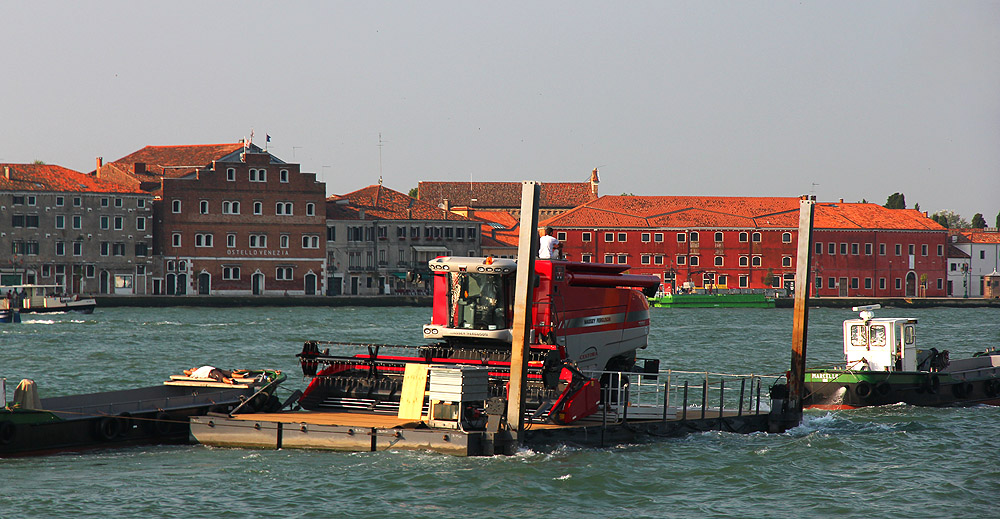 A combine harvester floats by the boat. Of course.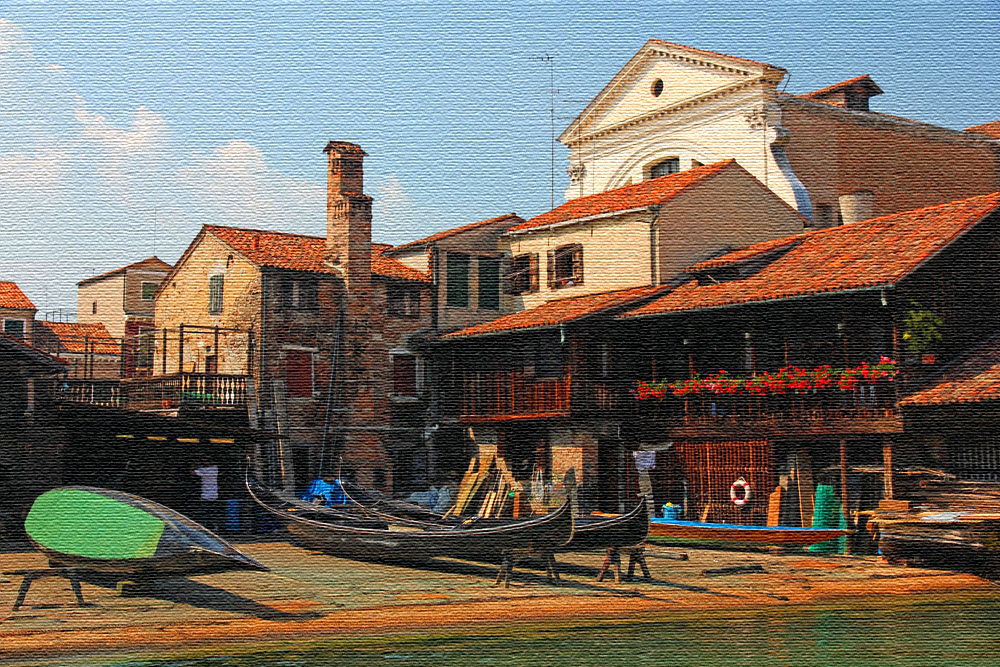 Yes, it's Photoshopped, and yes, it's from a photo I took. But the real thing looked almost fake, in how so stereotypically and quintessentially Venice it was.
It begged to have a Photoshop filter added.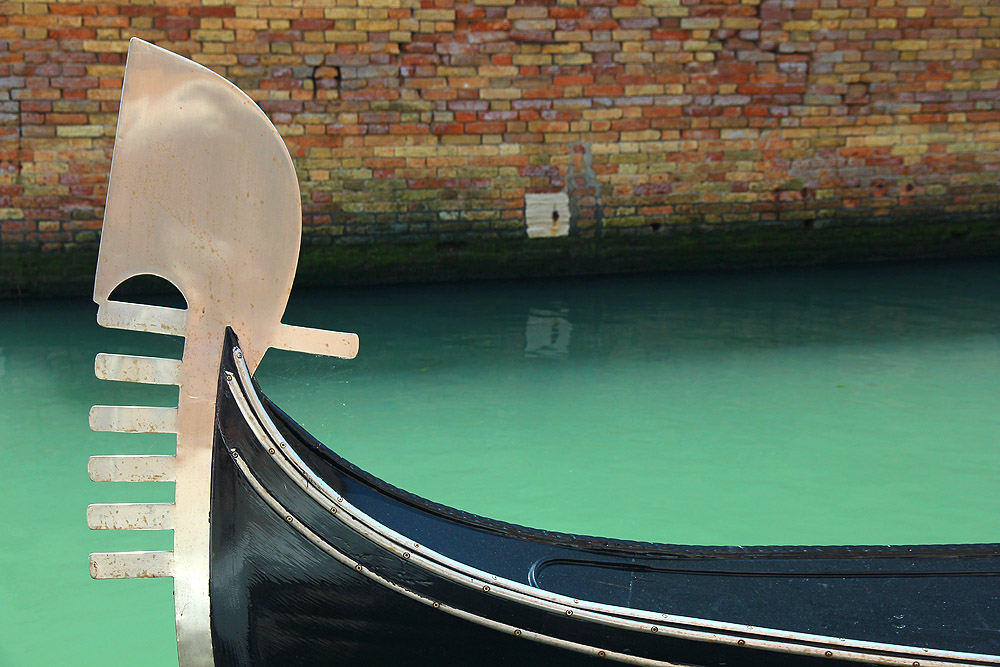 Every Venice gondola sports the same prow.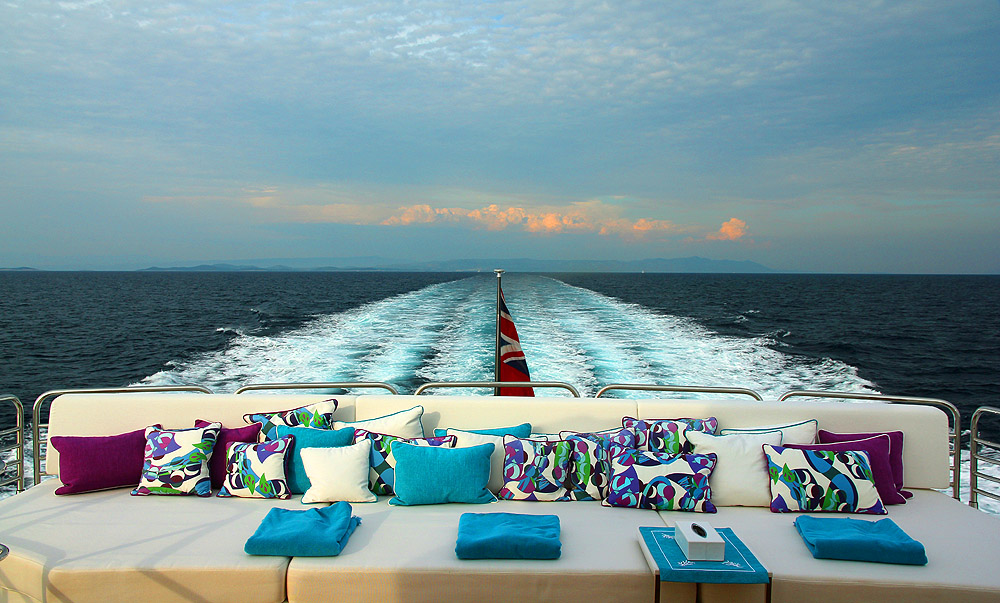 Onwards to our next destination.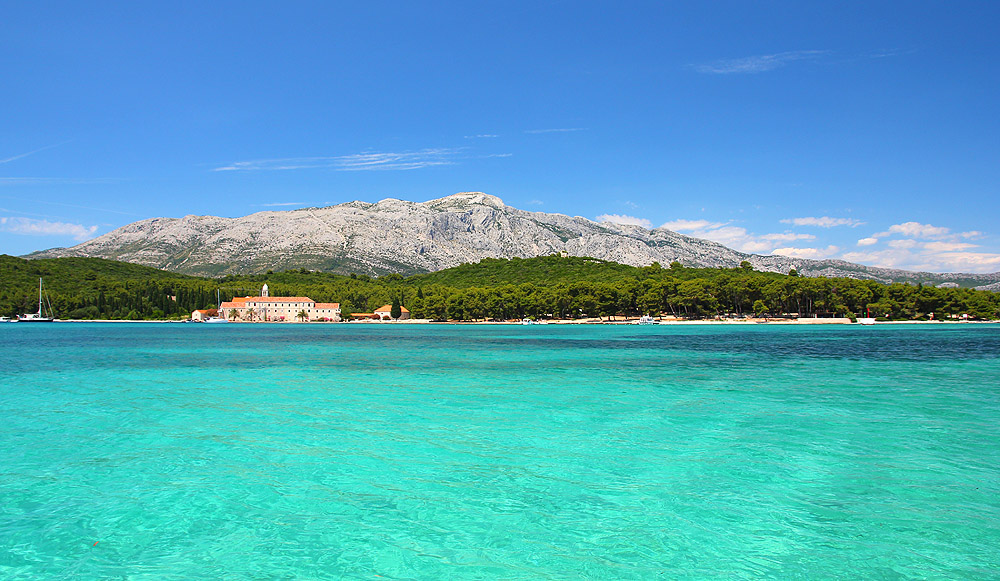 The waters off a Croatian island. Nice.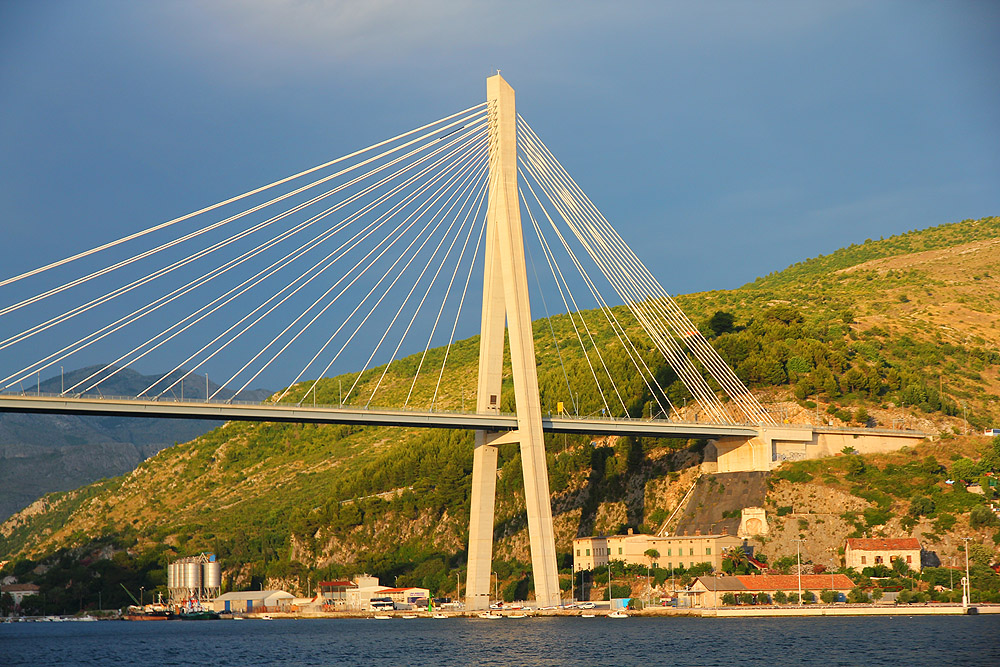 The bridge in Dubrovnik.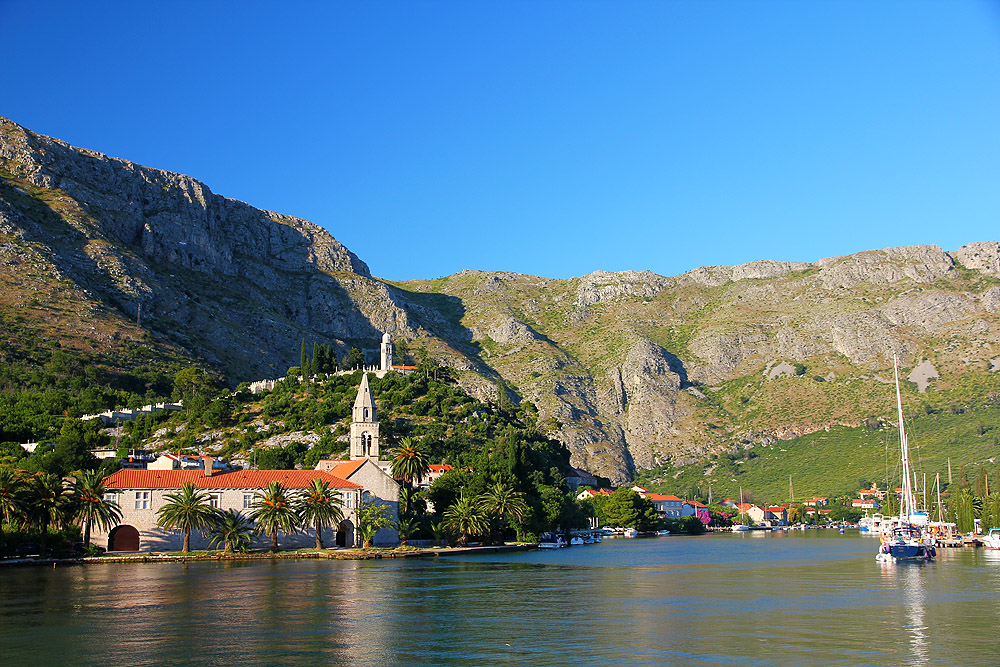 The view from the boat, tied up in Dubrovnik marina.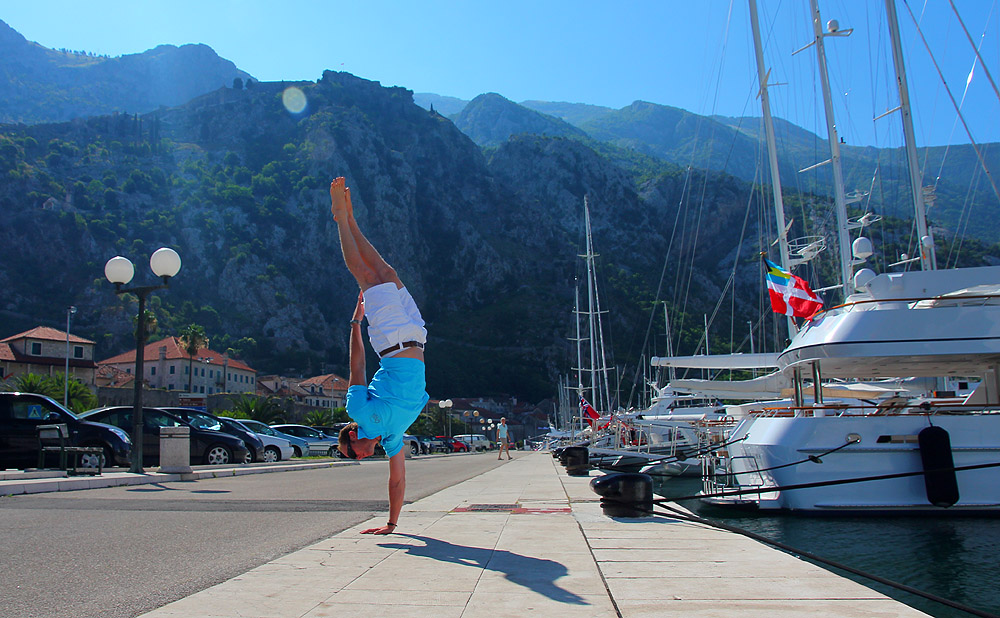 The one-hander in Kotor, Montenegro. Crap shot, I know. But we'd just found out that we were leaving Montenegro, and I hadn't taken a one-hander shot yet, so it was a very rushed one on the dock behind the boat. I'll have to return to Kotor again one day, to get a better shot. And to ogle the women. Yowzerz.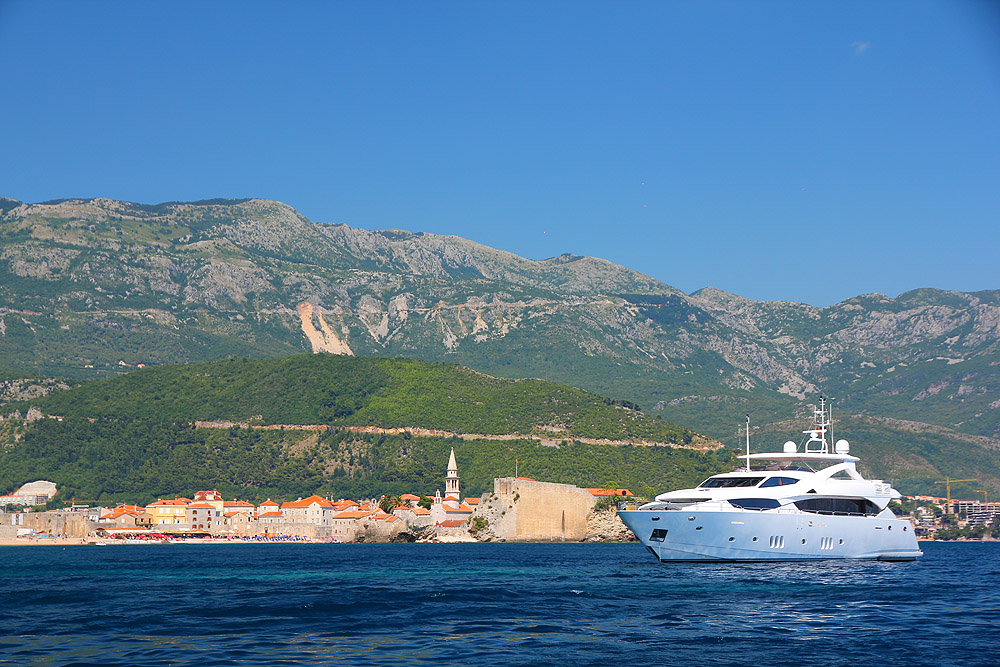 At anchor in Budva, Montenegro.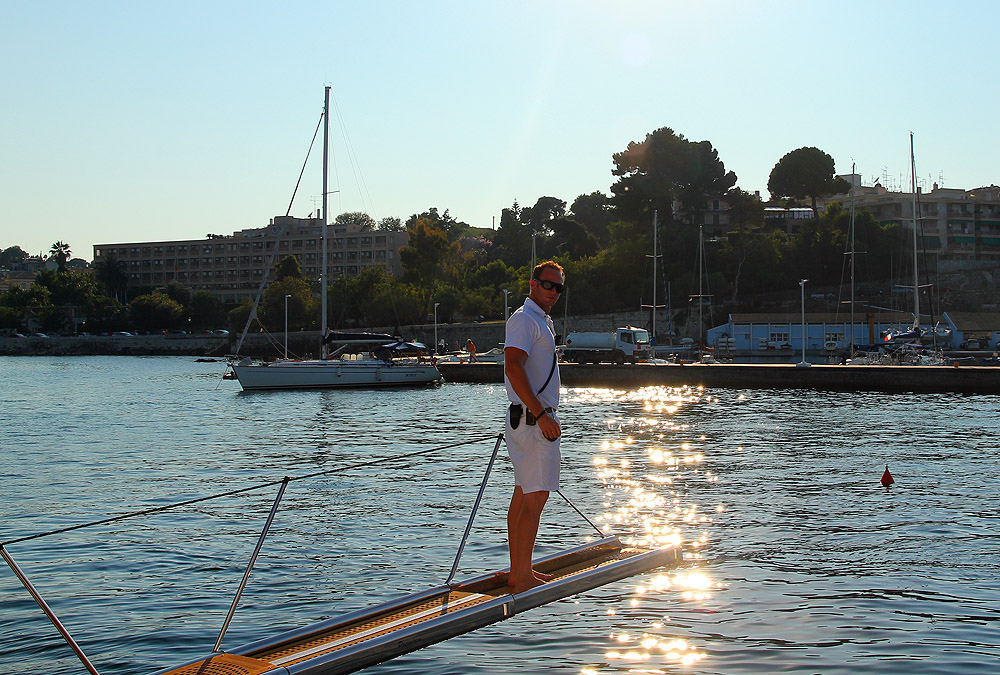 Standing on the passerelle (it's French for 'walkway'; sometimes called the Gangway) of the boat,
directing the captain (calling distances, obstructions etc) as we reverse into our berth in Corfu, Greece.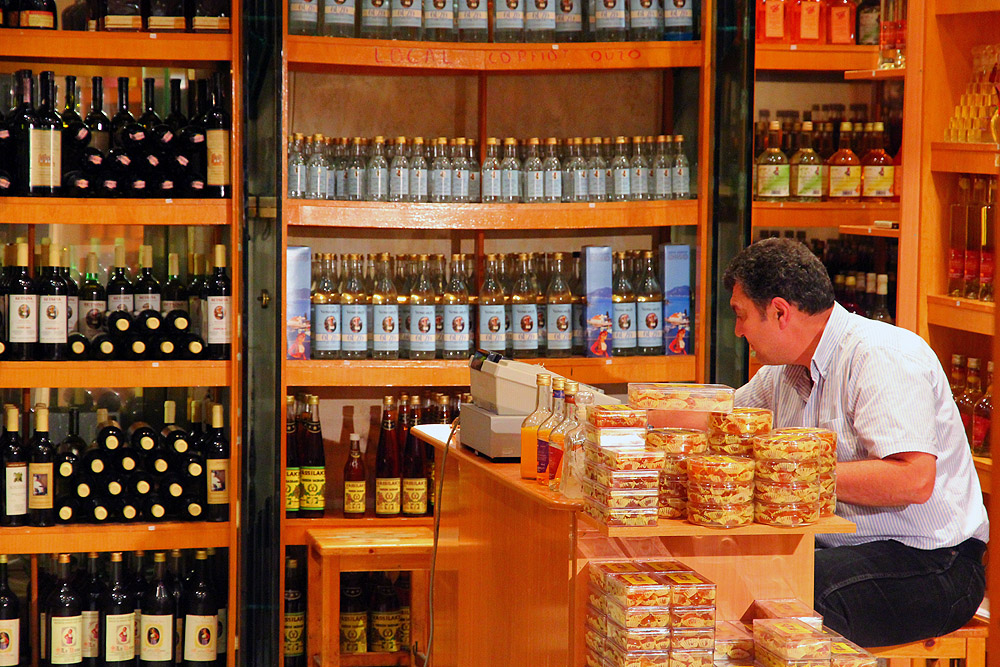 One of a thousand similar stores in Corfu, selling the island's kumquat liquor. Different.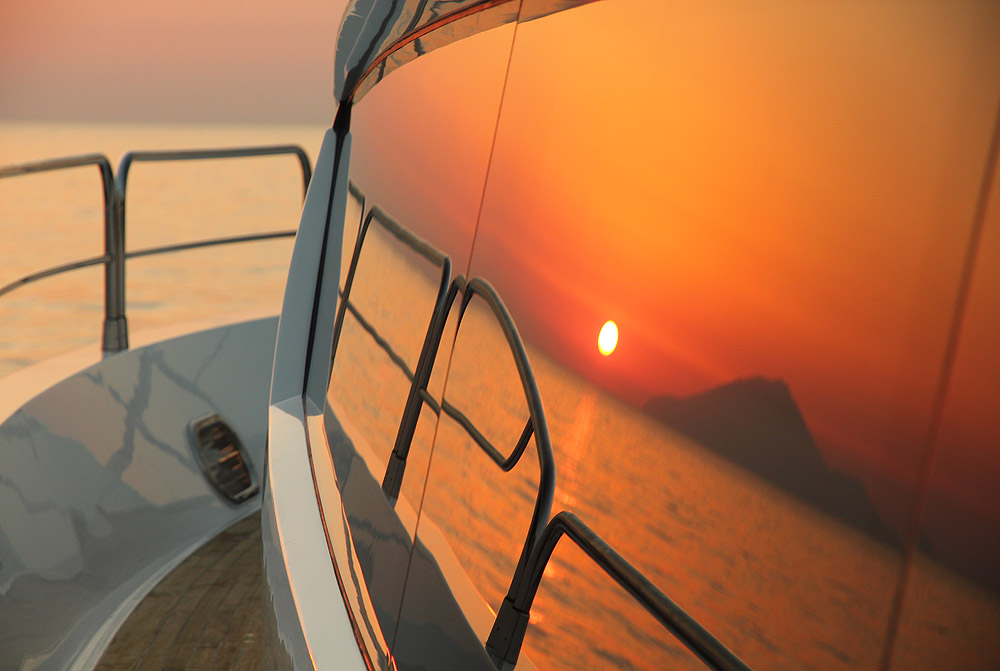 A purdy sunset.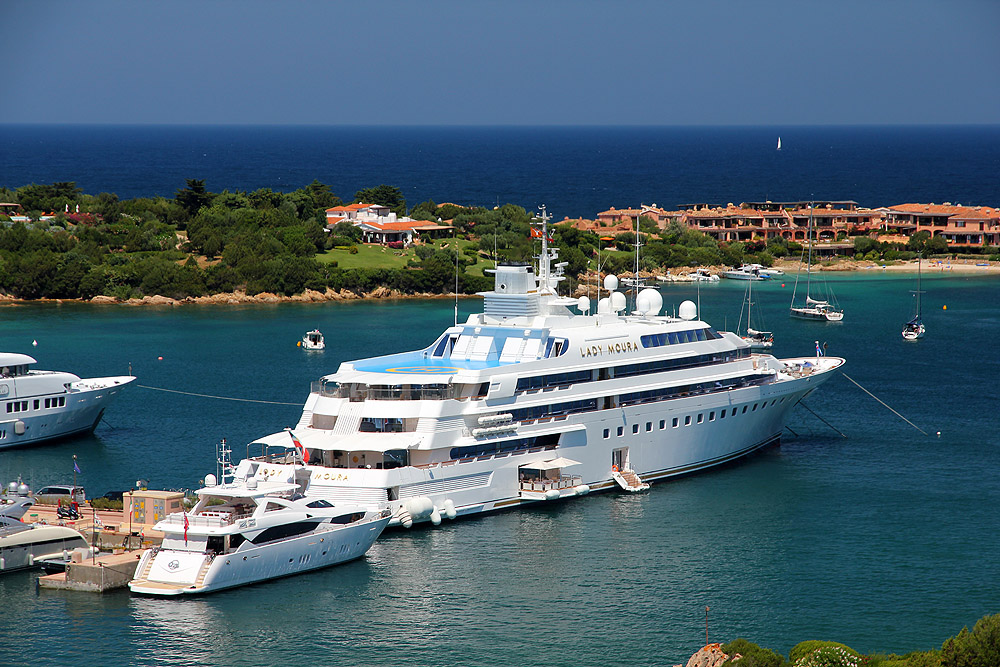 Us, tied up in Porto Cervo (Sardinia), behind M/Y (Motor Yacht) Lady Moura. Owned by a Saudi mult-billionaire businessman, she is 105m long,
making her the world's 19th largest superyacht... and making us look ridiculously small! The names on the sides and stern are carved in 24-carat gold.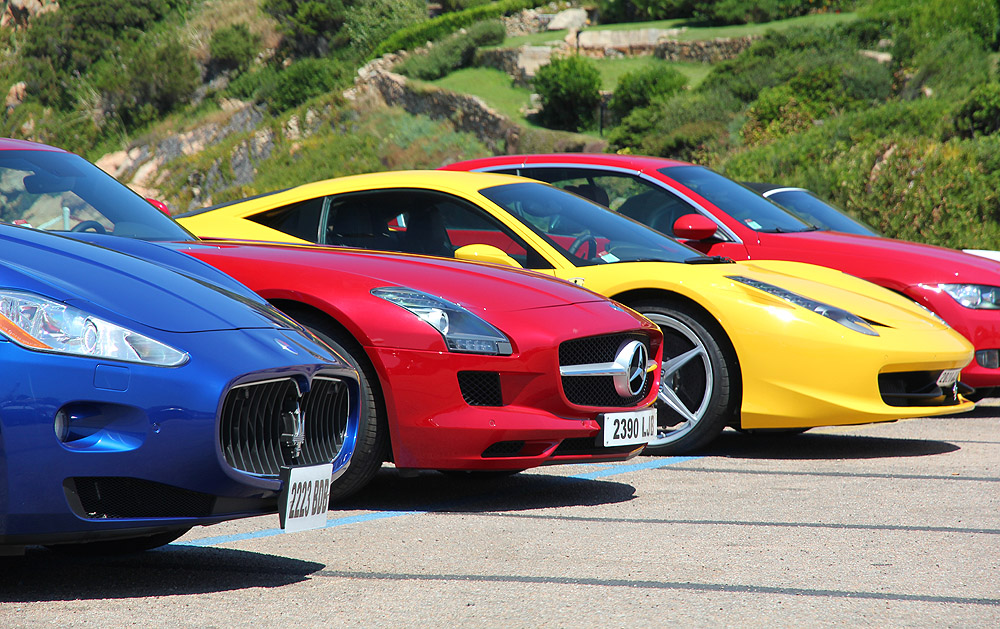 Porto Cervo is all about the Who's Who. The Prada set. These supercars are lined up outside a yacht. The owner can walk outside and take his pick. I can't stand the plastic nature of Porto Cervo. There's nothing to do there but show off your yacht or Lamborghini or trophy wife or gold-digger fake-tan 6-foot
girlfriend, prance around in your Gucci loafers while puffing on a Cuban and think to yourself just how rich and successful and admired you are. Ugh.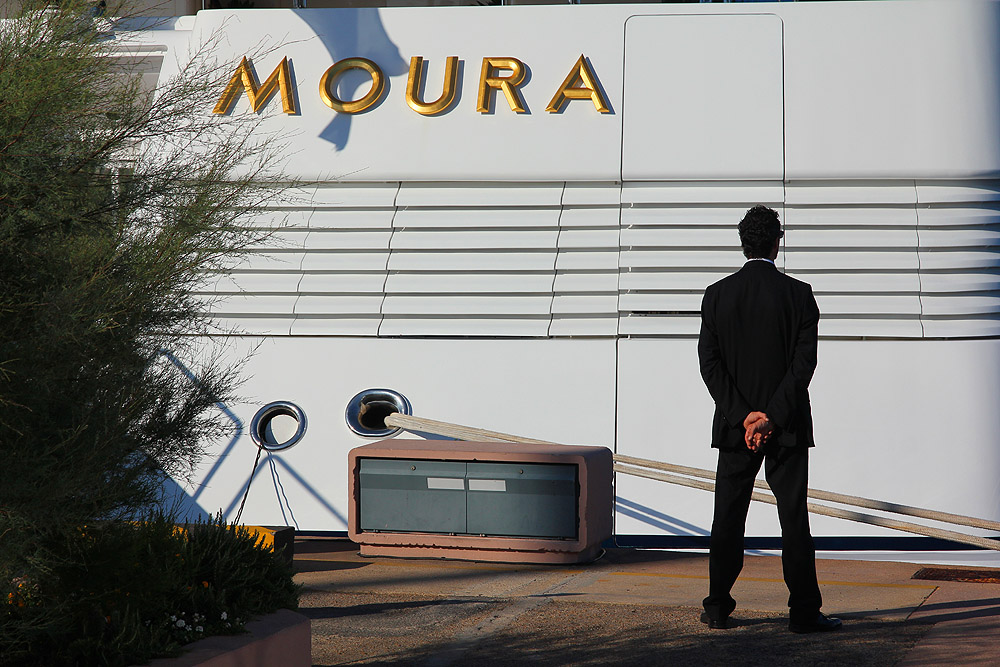 One of Lady Moura's (car) drivers awaits guests.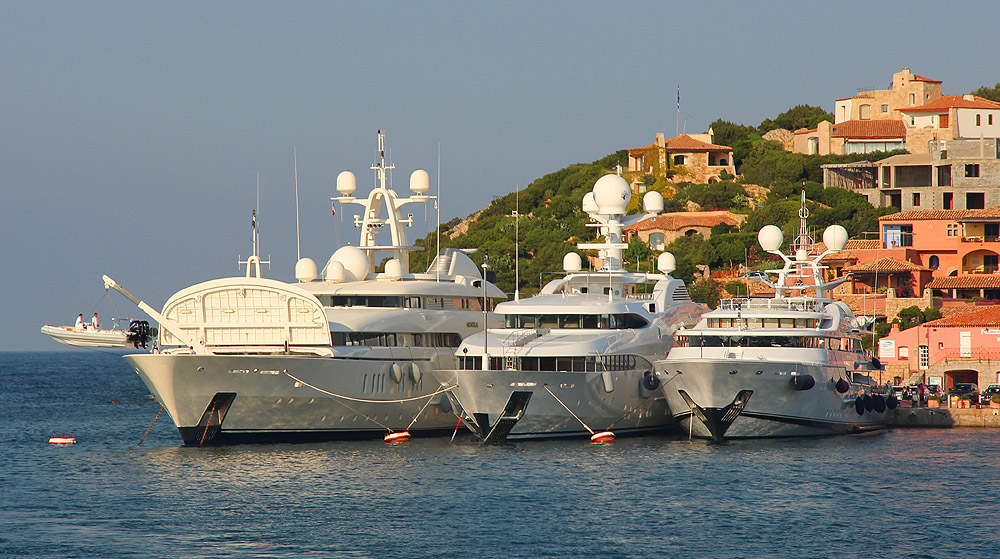 A yacht lifts its tender into the bow.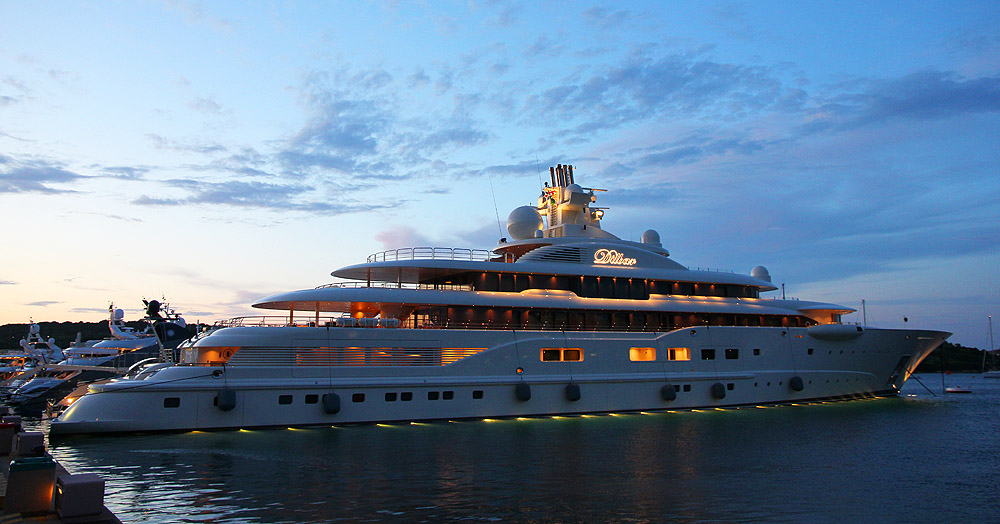 Dilbar, the world's 18th largest yacht, at 110m. Sweet ride.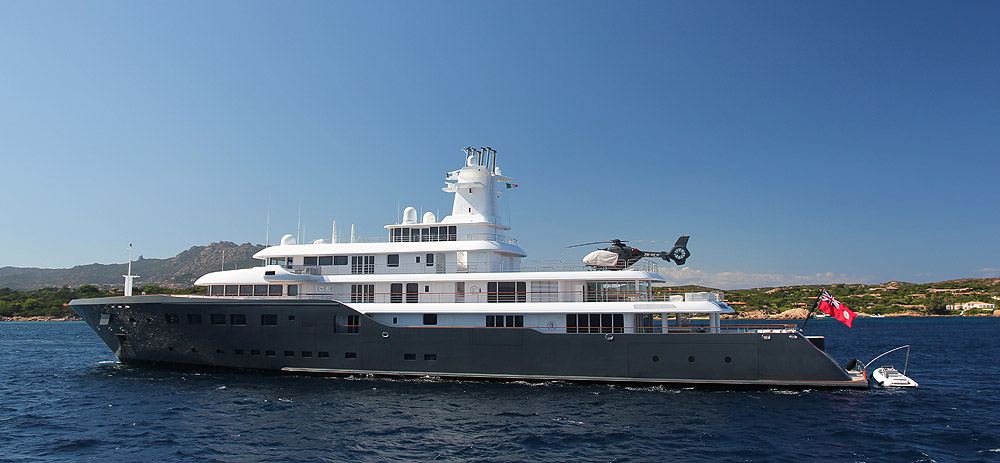 M/Y Ice, 90m. (formerly known as Air)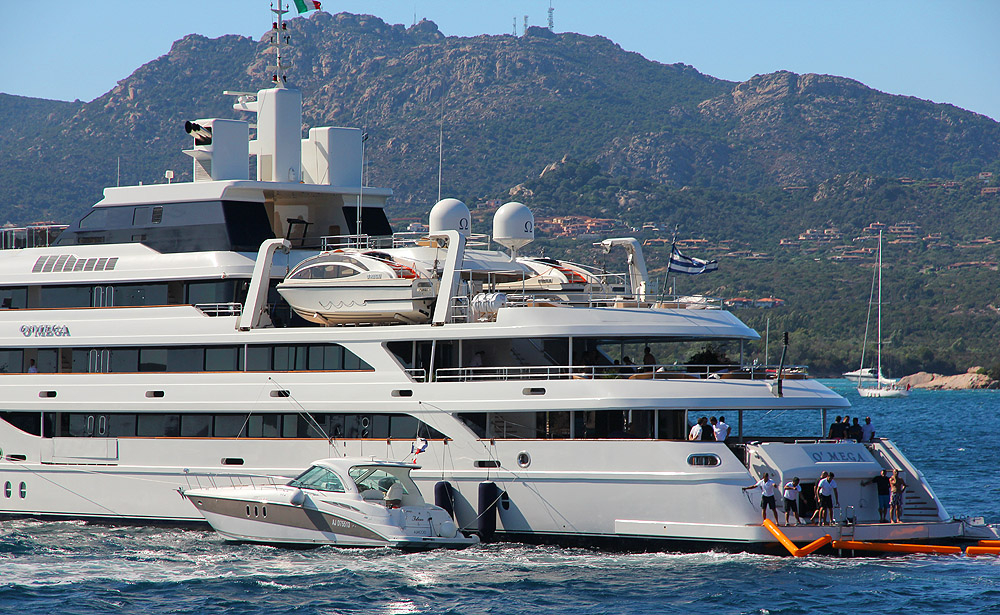 M/Y Omega and her selection of toys.



< previous&nbsp&nbsp&nbsp&nbsp&nbspnext >