Location: Seattle, USA
Local time: Tuesday, 11:40am
Music:

I finally got around to doing another update, over two months since my last. My time in New Zealand really just flew by, and finding the time and motivation to create another entry was tough. (Hence I find myself typing this while at a friend's place in the US).

It was great to be back home and catch up with friends and family and enjoy a Kiwi summer. And to finally see, touch and ride the motorbike that I'd purchased while still in Belgium back in November, over a month before setting foot in NZ. My country is as beautiful as I remember it, and my people just as friendly. Now if only somebody could tow the entire place north, perhaps up into the Mediterranean sea somewhere, so it could be closer to other countries, and have more of a perpetual summer. Then I'd be happy. But then again, it just wouldn't be New Zealand, would it?

I kept myself extremely busy throughout my stay home, mostly by studying to get a marine yachting qualification, called the RYA Yachtmaster. This involved many hours sitting at the dining table pouring over theory papers, books and nautical charts on the kitchen table, while life in my parents' house went on around me (thank God for them and their support). Disturbingly reminiscent of my university days, really. The 8-hr theory exam sounded extremely daunting at first, but I passed without issue in about 5 hours, much to the surprise of my examiner, since the course is normally a classroom-based, instructor-led program and not supposed to be done via home study. I thought saving over a grand made it worth it! The practical assessment meant four days spent in a boat in and around Auckland city harbour, in mostly shocking weather. At the end of it all, I was literally dreaming about international collision and light regulations, and oozing chart symbol identifications from every pore. (No doubt it'll all be forgotten in two weeks.) Now I'm qualified to captain a small superyacht. I only hope the world's current economic climate doesn't make it completely impossible to find a job.

The rest of my time was spent at the gym every day, or at a new hobby - Muay Thai Kickboxing - three times a week. This always left me battered, bruised and exhausted, but was extremely satisfying and somewhat empowering. However, combined with the weight training and all the study (not to mention a little bit of partying here and there) I found myself constantly lacking in sleep. But hey, you can sleep when you're dead, right?

Another aspect of my NZ life was my new love... a 2007 Suzuki GSXR-1000. With 180hp on tap (much more than the average car), jammed into a machine weighing only 160kg and capable of 300km/hr, it was pure sex on two-wheels for me. (The sound from the carbon-fibre race exhaust - labelled "for closed-circuit competition only" - was so sweet to my ears that I'd have to stop myself from constantly revving the engine while waiting at traffic lights). Every time I rode, it never failed to scare the hell out of me, yet leave me grinning from ear to ear. I'll readily admit to screaming in delight inside my helmet on more than one occasion. (And yet somehow I kept my licence.) It was a sad moment to part with the bike when I left the country last week, but it's safely stored for my inevitable return. I'll always be a biker.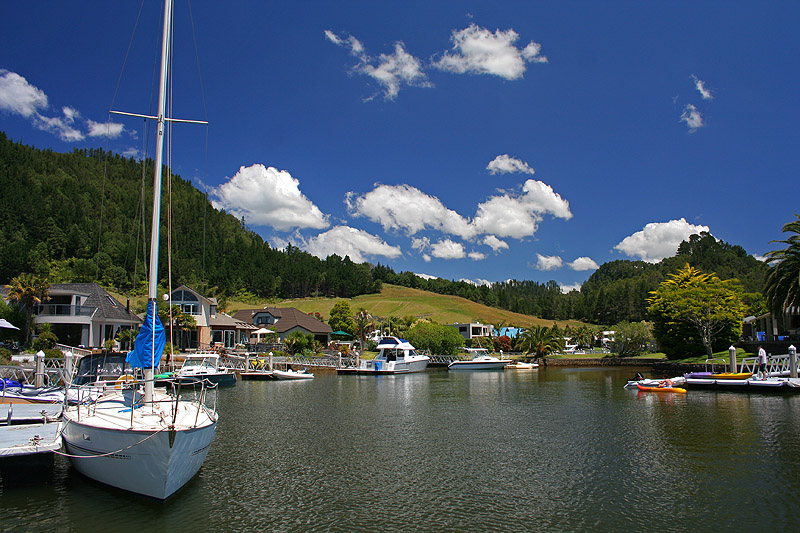 The Pauanui waterways, where I spent New Years with friends at a house on the water. Some have it rough.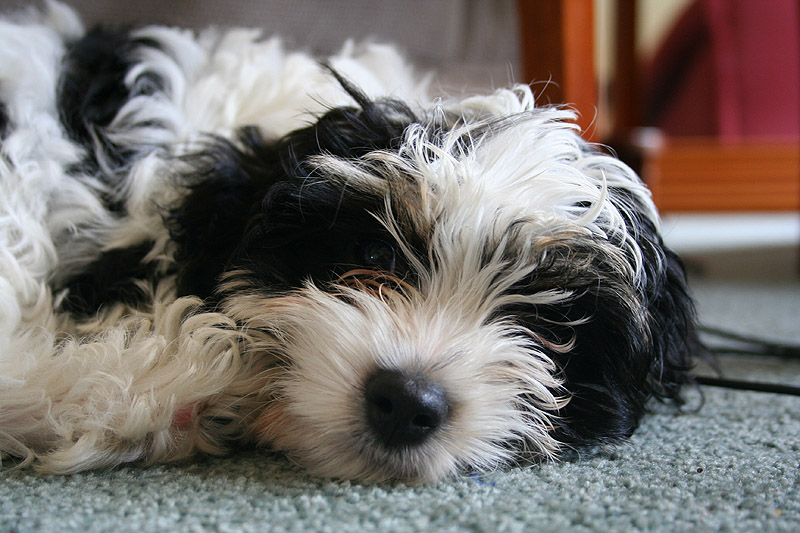 One of my sister's puppies, Spike, whom I met at Christmas time.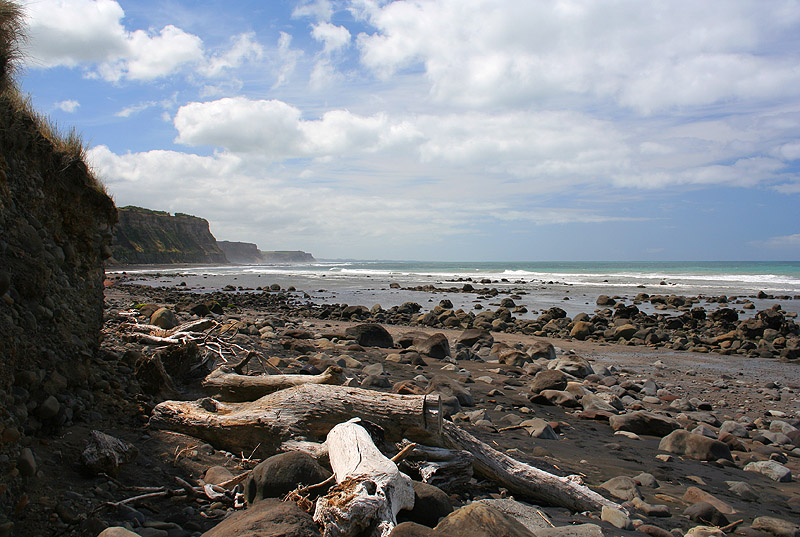 Some of NZ's rugged west coastline.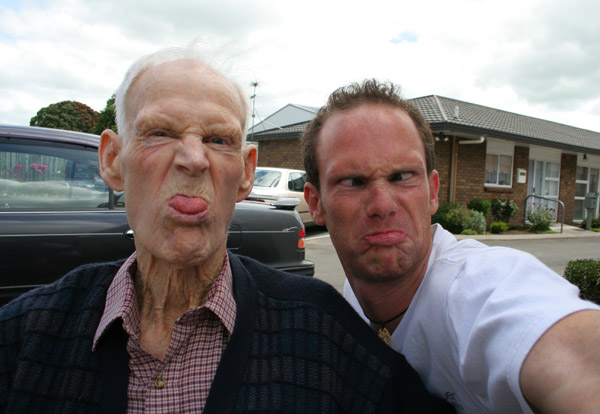 My 95-year-old grandad and I.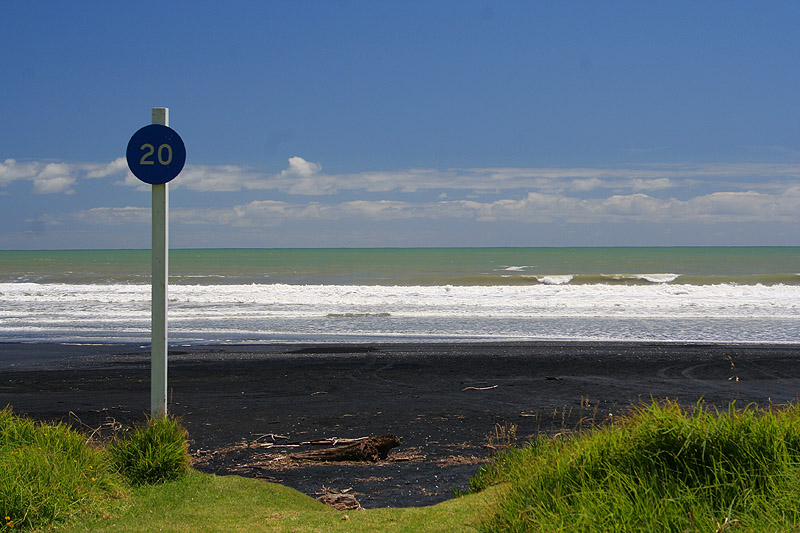 Strangely enough, some of our beaches are part of the public highway system.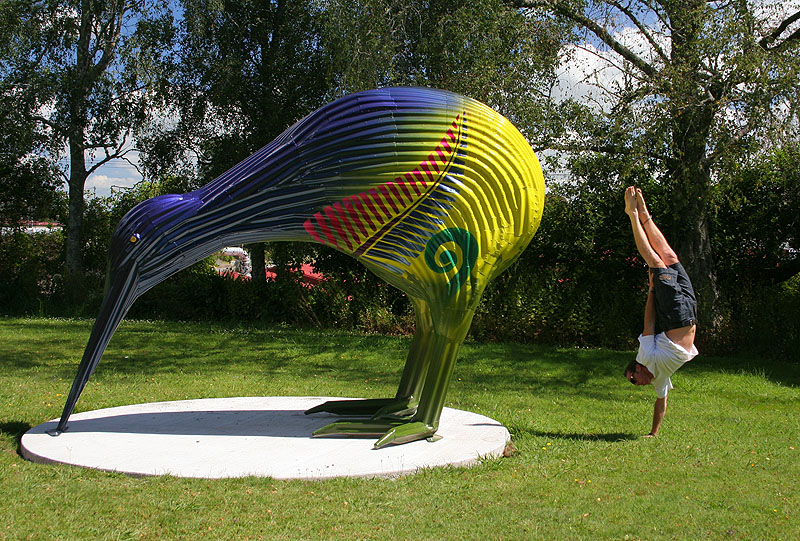 One of the New Zealand one-handers.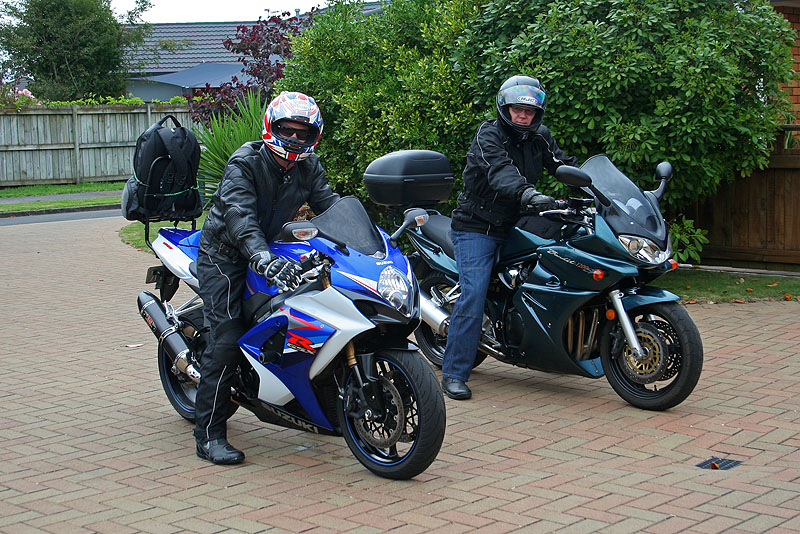 Dad and I set up ready to go on a 1,000km mission around the amazing East Cape area of the country.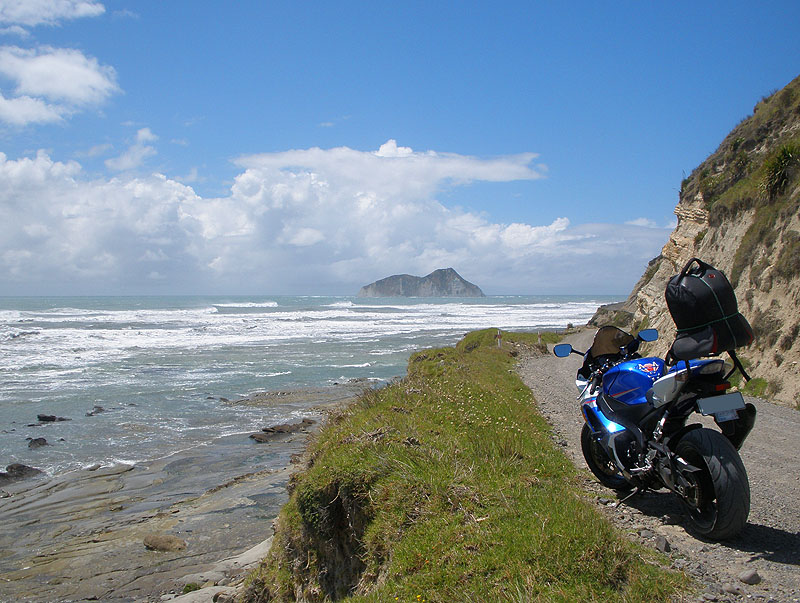 Taking a breather.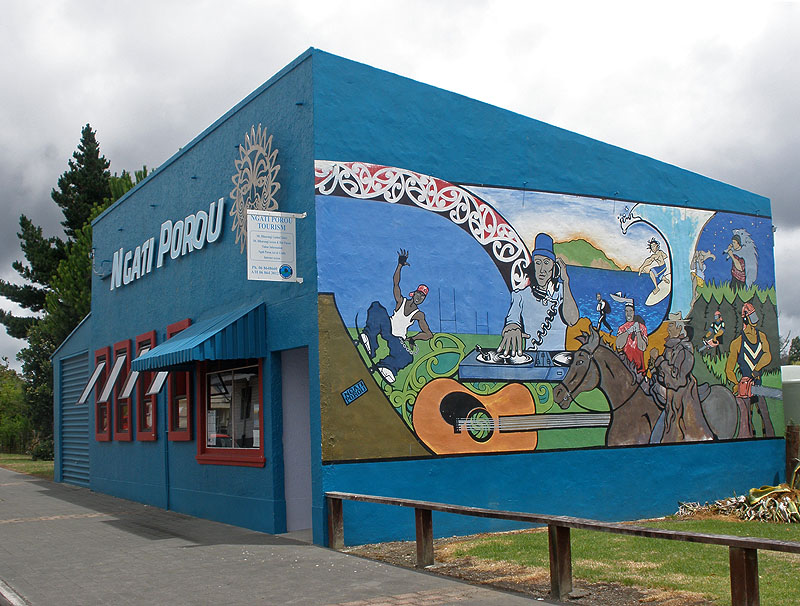 Headquarters of the local maori tribe, the Ngati Porou.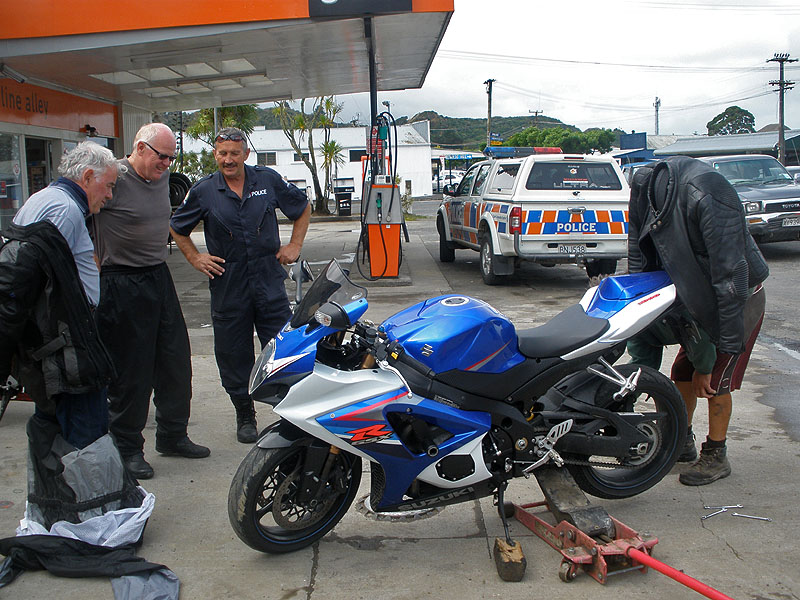 I got a rear puncture in the middle of nowhere, but luckily close enough to a garage in the one-horse-town of Tolaga Bay.
Here, the famous headless mechanic is working out how to remove the wheel of my bike, while the local constabulary looks on.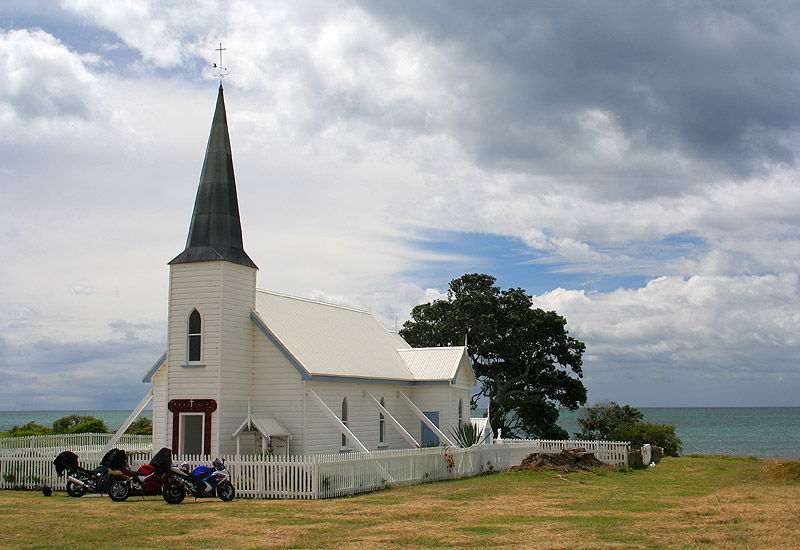 A church on the East Cape.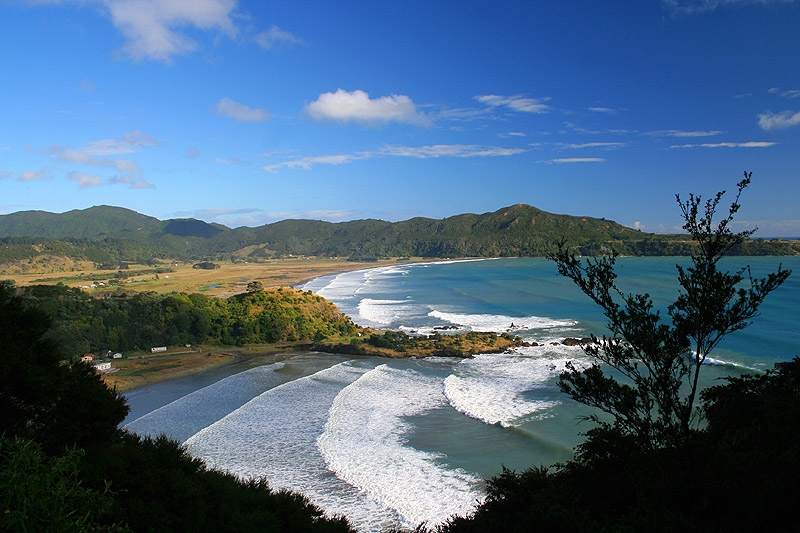 The view from our East Cape hotel.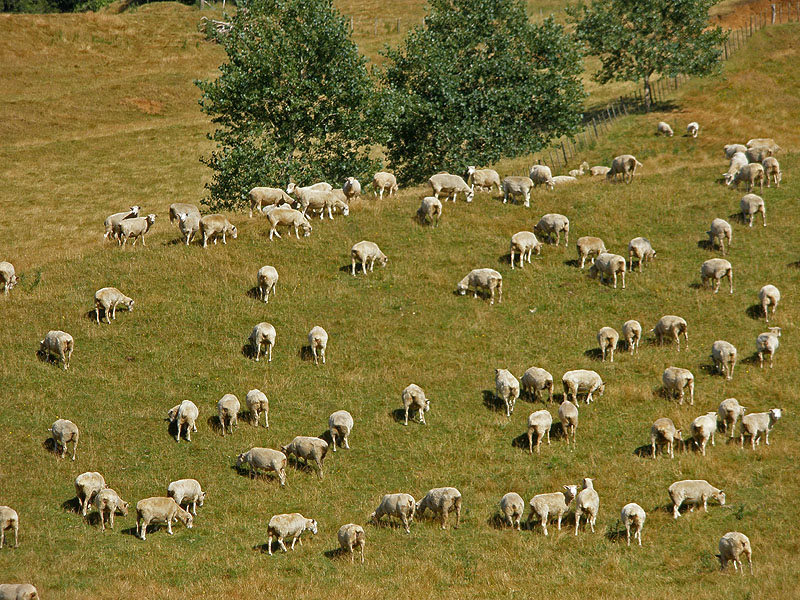 Sheep. I had to include a sheep photo, didn't I?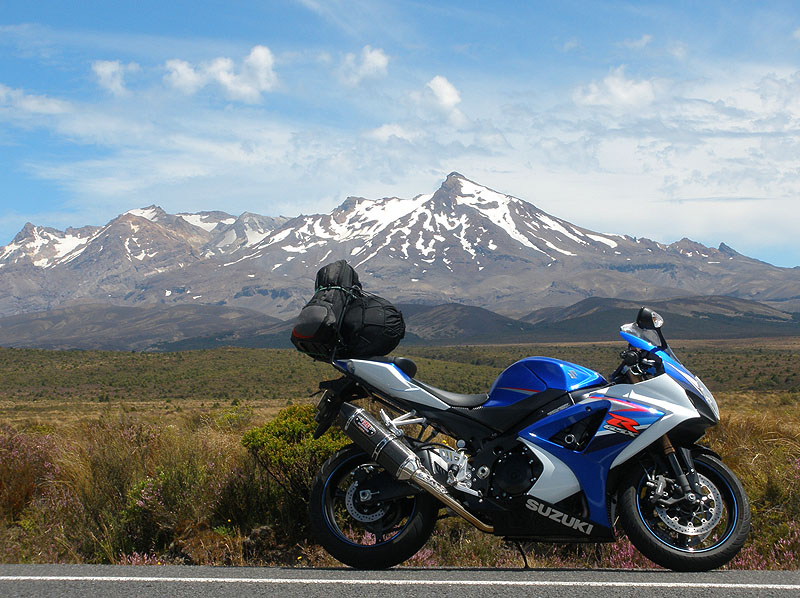 Mountain-biking. This is on the Desert Road, in the middle of the North Island's uninhabitable piece of high-altitude desert,
with the active volcano Mount Ruapehu in the background.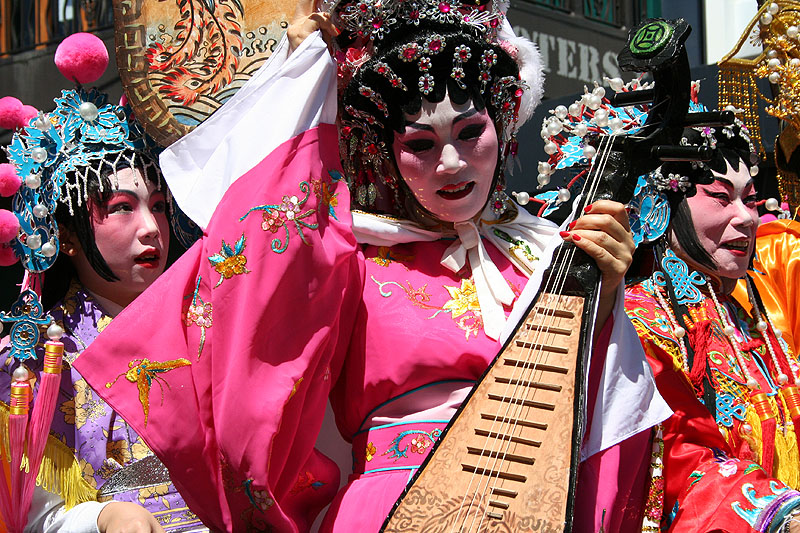 Chinese new year in the capital, Wellington.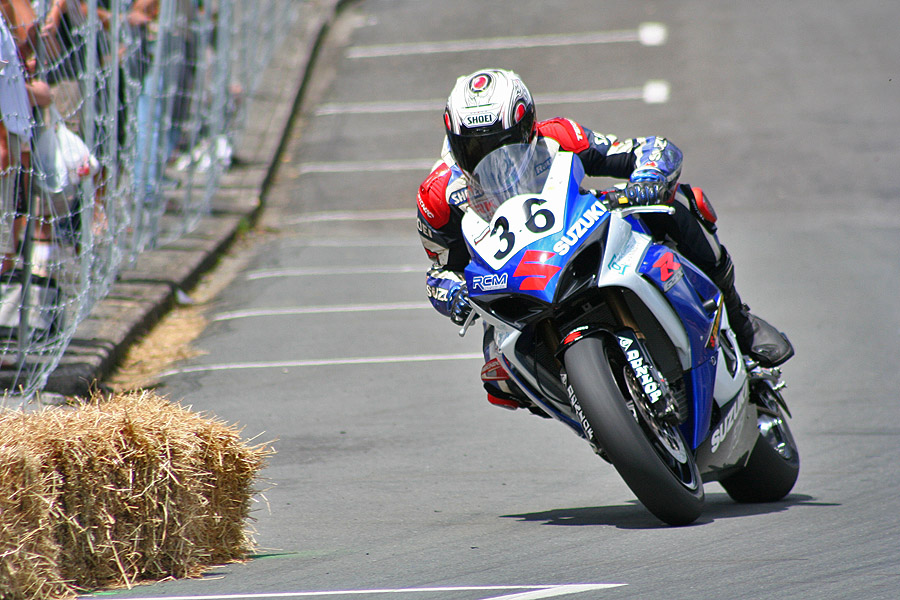 The Battle of the Streets, through the small town of Paeroa.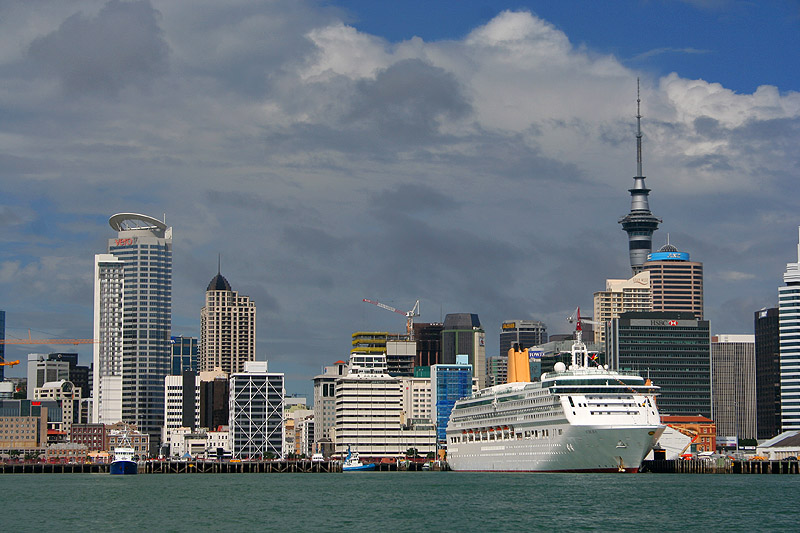 Auckland city, and the visiting P&O cruise ship Aurora.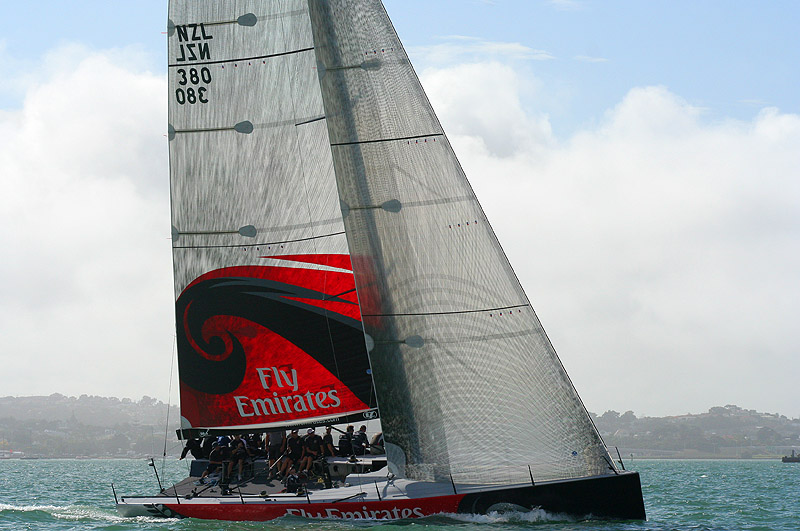 Some of the America's Cup yacht crew, sailing in a regatta in Auckland's harbour to keep in training for the upcoming 2009 challenge.



< previous&nbsp&nbsp&nbsp&nbsp&nbspnext >