Location: Hamilton, New Zealand
Local time: Sunday, 3pm
Music:

Thailand was a welcome change to India. I've often heard people talk about how polluted and crowded and uncomfortable it is in Bangkok, but hell, it was bliss after the shambles of India. I could breathe again, and walk down the sidewalk with relative ease. The Thai food was also a nice change - don't get me wrong, I'm a huge fan of Indian curries, but the novelty had worn off by the time I left. A road-side Thai red curry was heaven. (hmm, there's a definite curry theme here...)

After the somewhat depressing time I ended up having in India, I had hoped that there might be some good stuff on the horizon for me, but another unfortunate twist of fate meant I ended up losing my wallet on an unknown, un-traceable Bangkok bus in the middle of the night, a day before I was due to fly to Japan. All my cash, visa card, driver's licence etc, drove off into the night, and I didn't realise until it was too late to give chase. Fighting off the urge to scream and curse at the heavens, I kind've had to laugh in the end. After six years of travelling through over 50 countries, I'm barely 4 days from home and now stuck without cash or credit. Thankfully a text message sent to a mate in Brussels meant I could pick up some cash from a Western Union branch the next day.

By the time I reached Japan, I was starting to get pretty worn down from all the flying, sight-seeing, and, well, breakups. I was looking forward to just getting home and being able to say "aaah, made it". I was happy to be going through Tokyo on my way back to NZ, but a rather stupid oversight on my part meant that rather than having a couple of days of sightseeing time in the city, I only had one - and it was the same day that I had arrived (at 7am) from the 8-hr sleepless flight from Bangkok. So, mentally and physically exhausted, and having finally found my Tokyo hostel amongst the maze of spotless streets, I immediately struck out on yet another sight-seeing mission, camera in-hand, hoping that the few thousand Yen I'd managed to keep would be enough to see me through until home.

What doesn't kill you only makes you stronger right?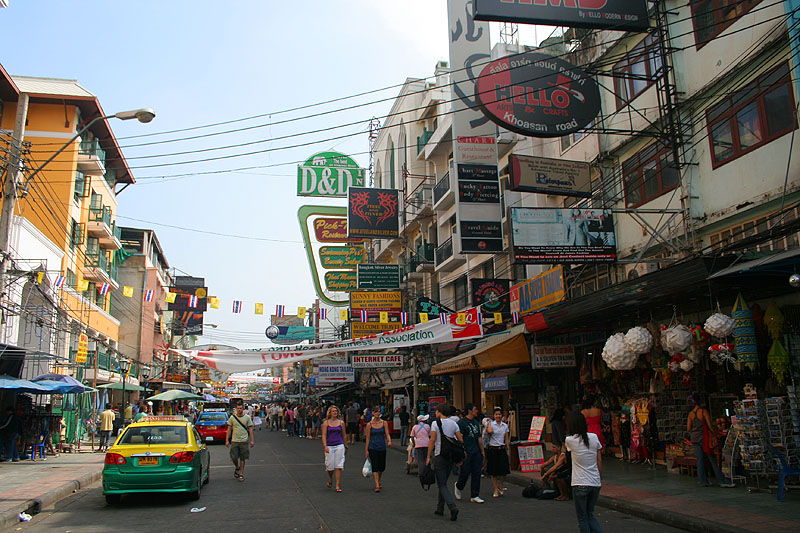 The famous Khao San road in central Bangkok. Backpackers, flip-flops and t-shirt stands, hand-made jewellery, pirated DVDs,
beer and Pad Thai. A great place to pass the time just people-watching. Khao san means "raw rice" - it used to be a
major rice market before becoming a tourist hotspot.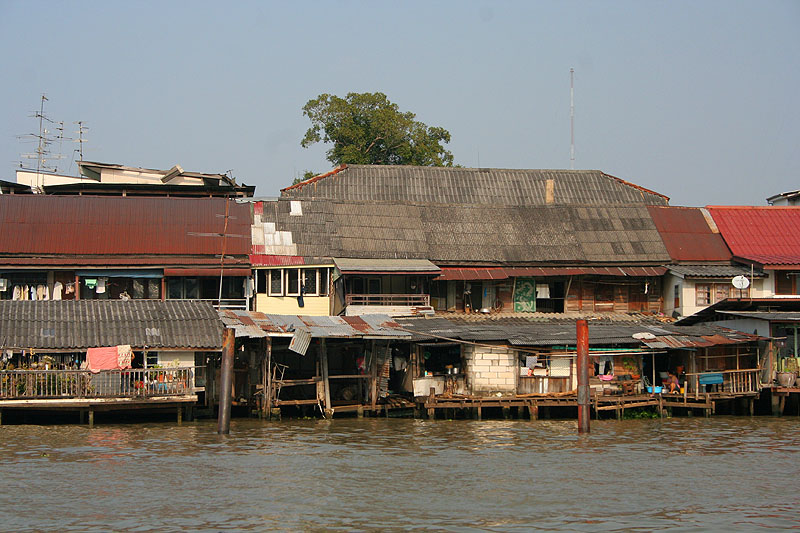 A view from a ferry boat on the Chao Phraya river.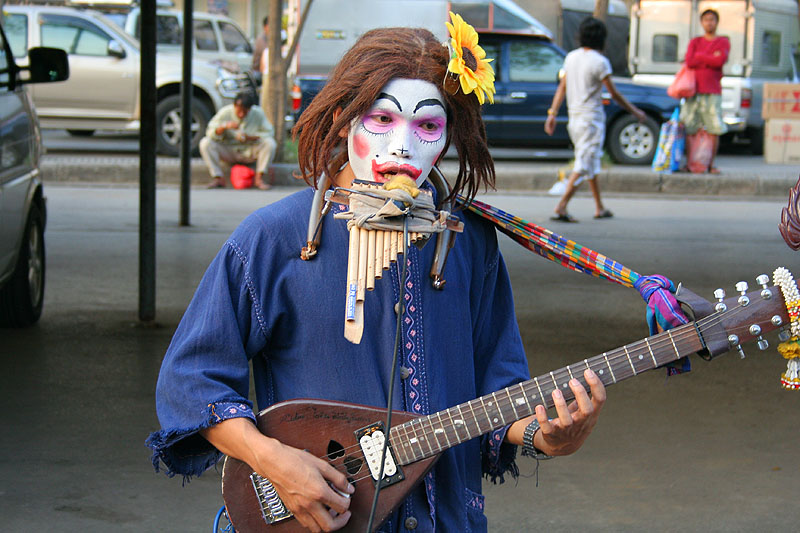 Street musicians.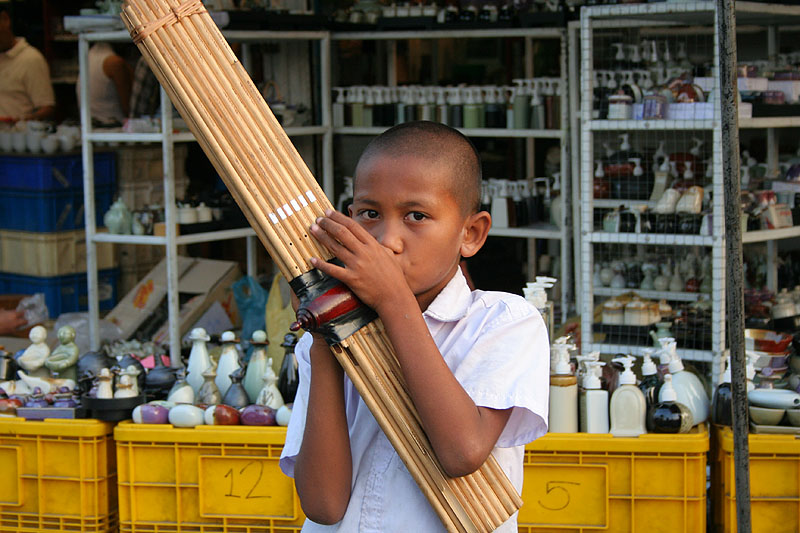 They start young.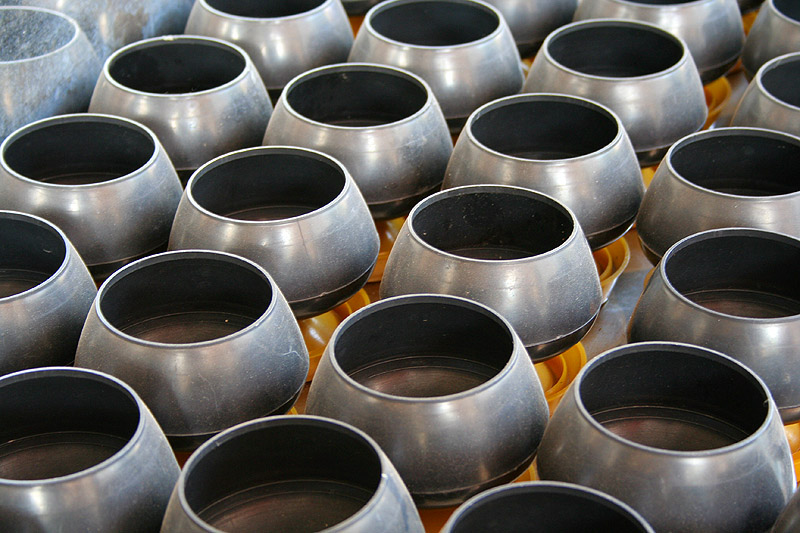 Candle-holders in a Bangkok temple.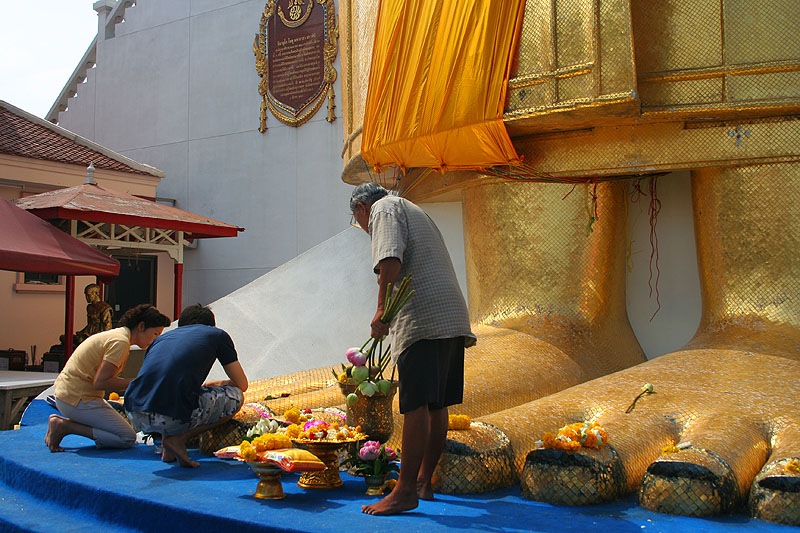 Worshippers at the toes of the 32m-high 'standing buddha', at Wat Intharawihan.
It took over 60 years to complete and is decorated in glass mosaics and 24-carat gold.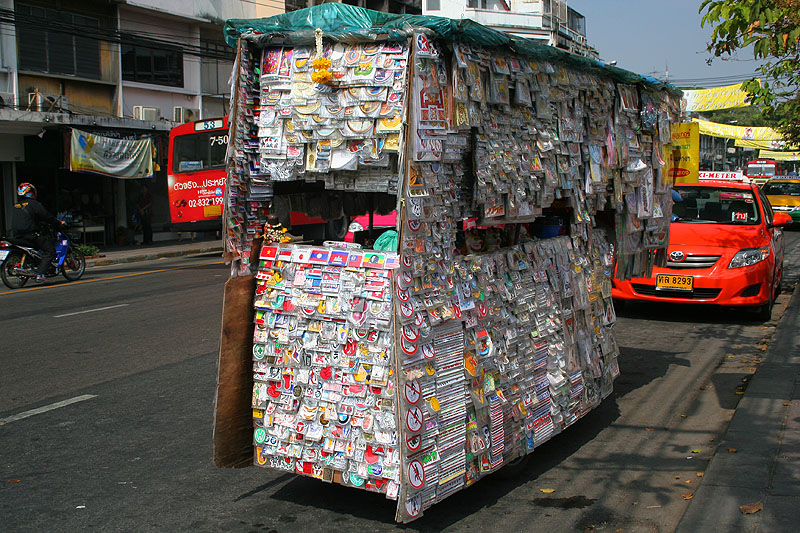 A mobile street stall. Ingenious.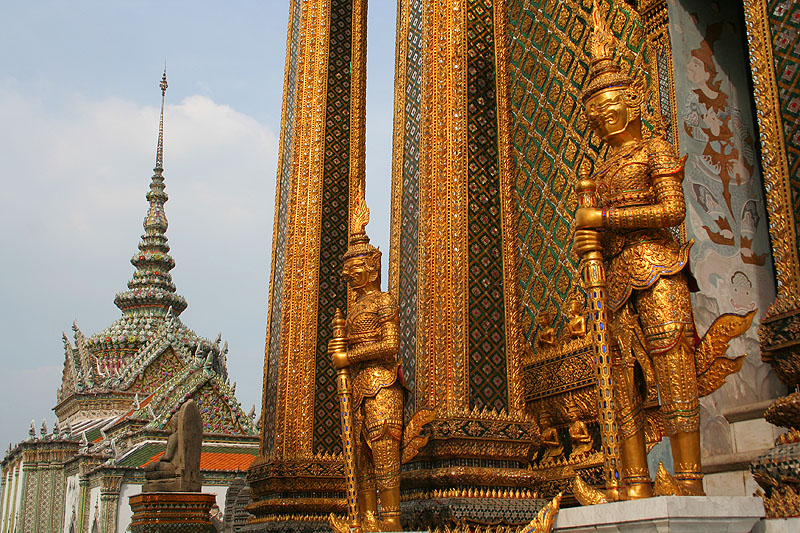 The ornate and over-the-top detailings of Wat Phra Kaew (Temple of the Emerald Buddha) in the grounds of the Grand Palace,
begun in the 1700s.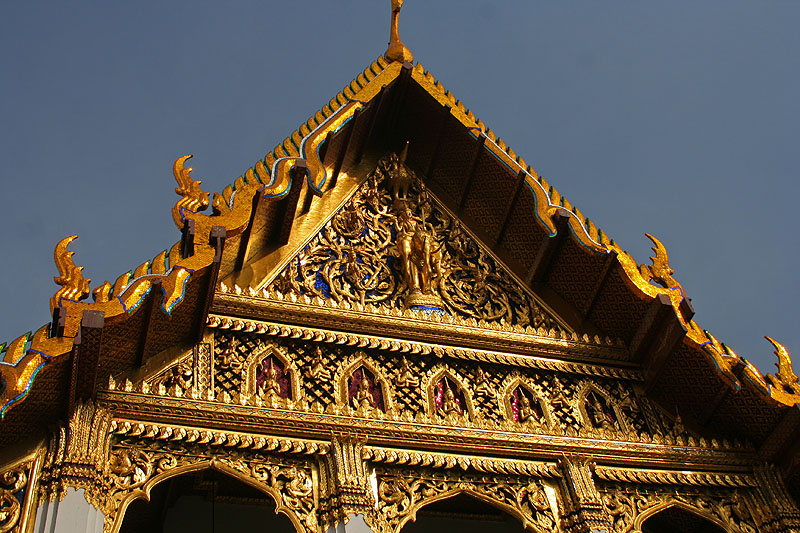 The roof, the roof, the roof is on fire.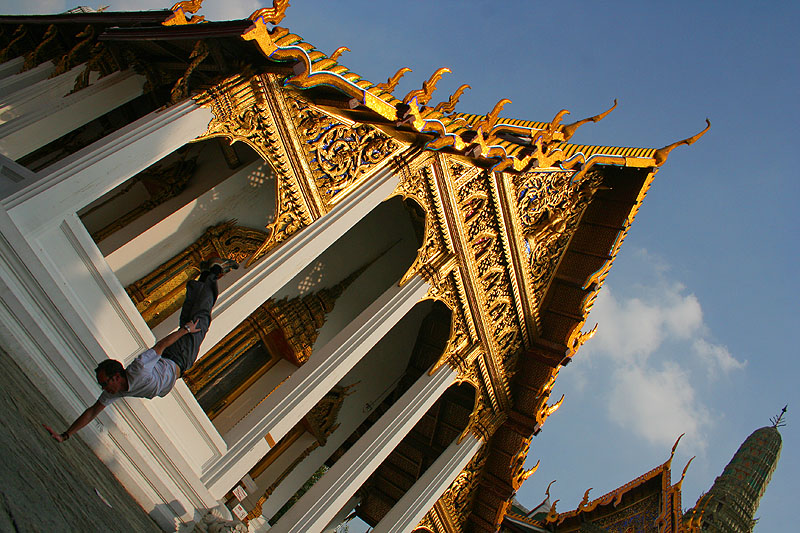 The Thai one-hander. Something a little different this time.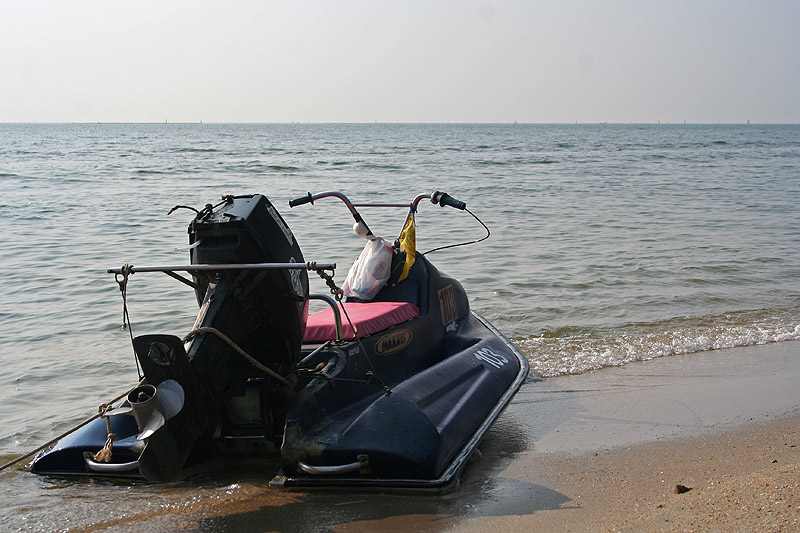 One of the home-made jetski-come-speedboats that ply the beach towing the punters on giant inflatable bananas.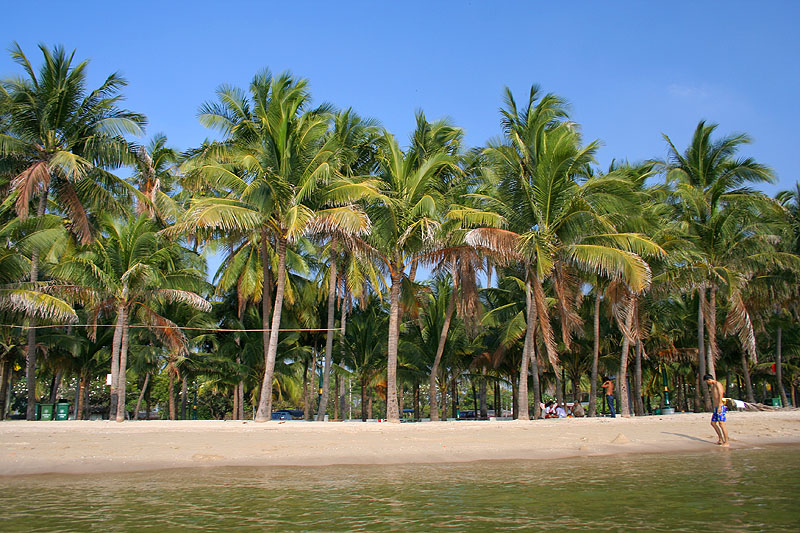 My time in Thailand was limited, so I unfortunately didn't get to experience the beaches of Koh Samui etc.
Here the water is somewhat browner. But still a pleasant day-trip from the city.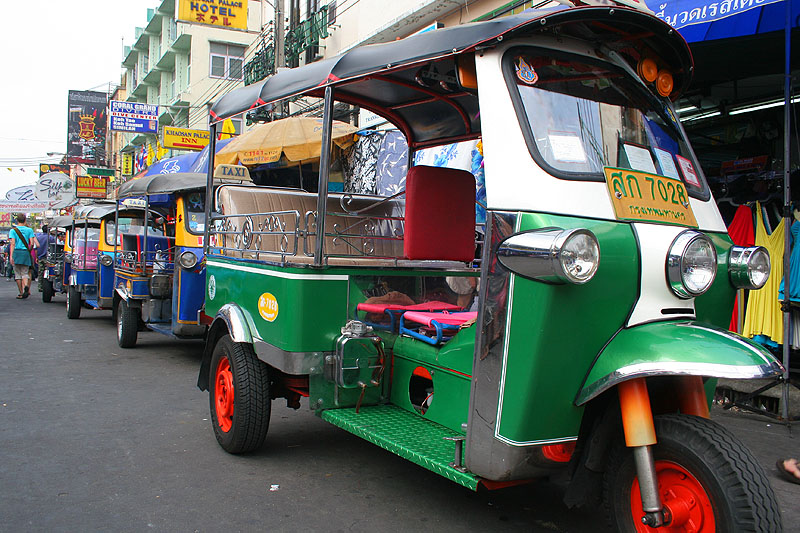 The ubiquitous Bangkok tuk-tuk. A cheap form of city transport, but they'll completely rip you off unless you know what the going rate is.
And when not in motion, their drivers will relentlessly hassle anybody within earshot for a ride.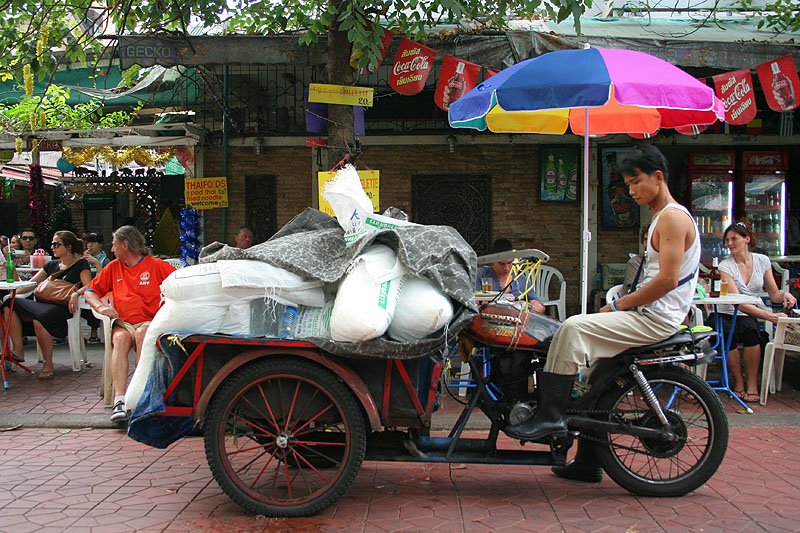 A delivery boy.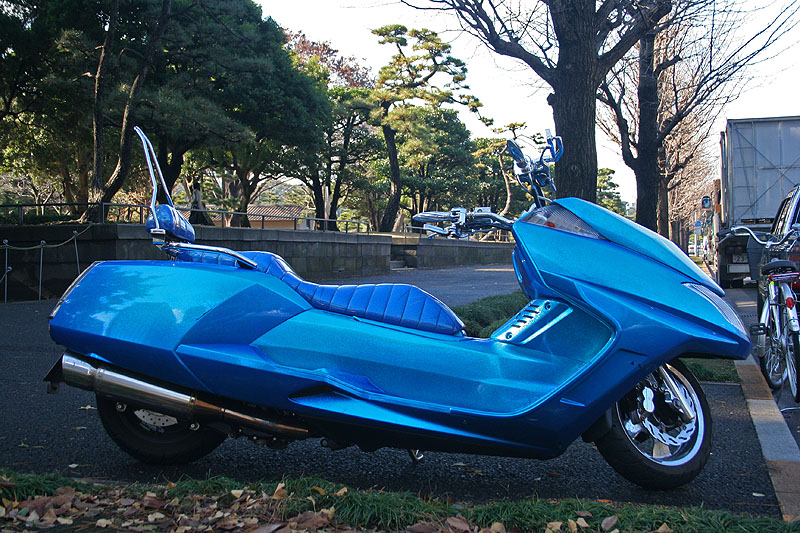 A funky scooter parked in Tokyo.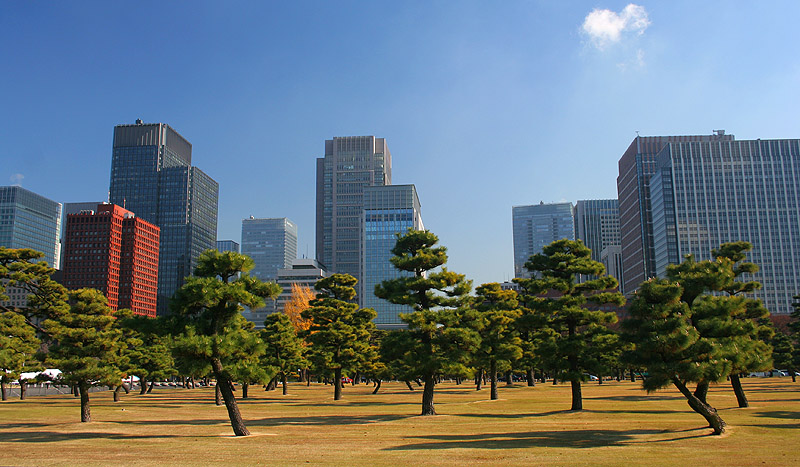 A business district in central Tokyo.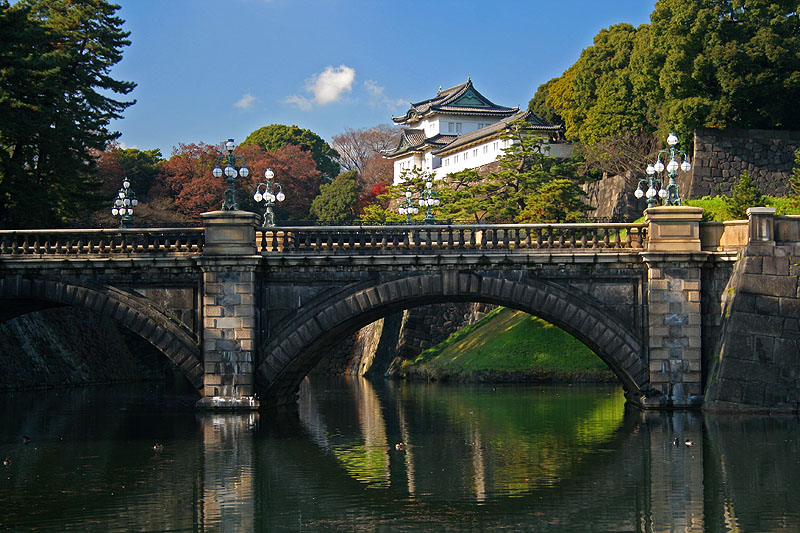 Tokyo Imperial Palace. During the height of the 1980s Japanese property bubble, the palace grounds were valued by some
as more than the total value of all real estate in California.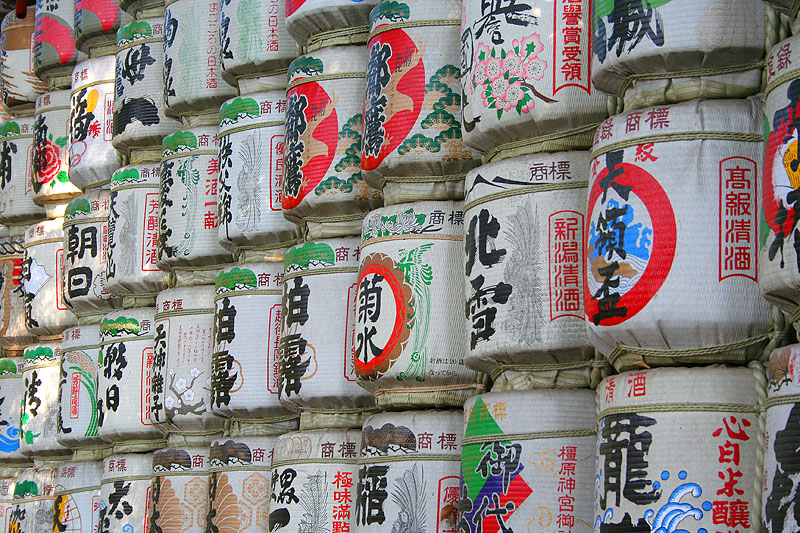 Lanterns outside a temple.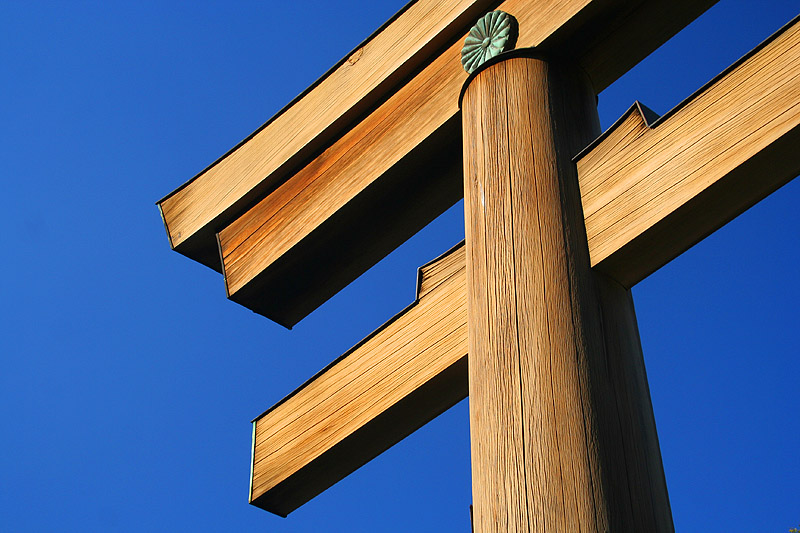 Part of an entrance to (yet another) temple.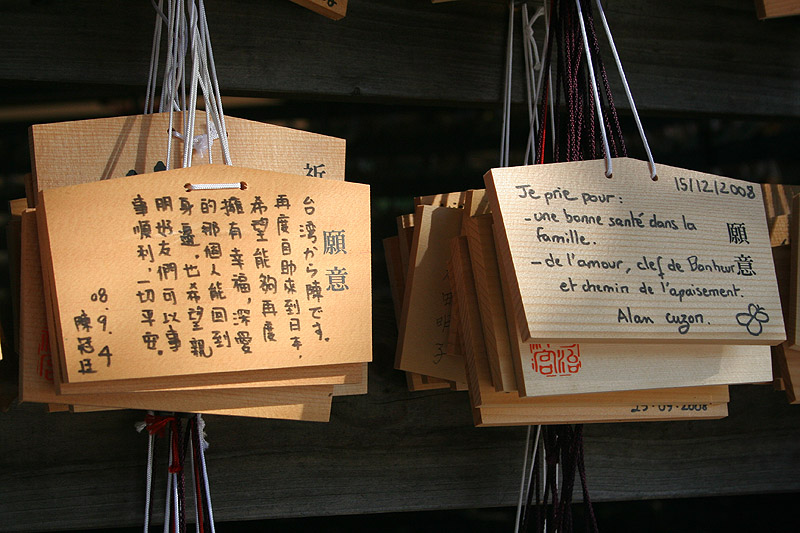 Prayer boards hung within the temple.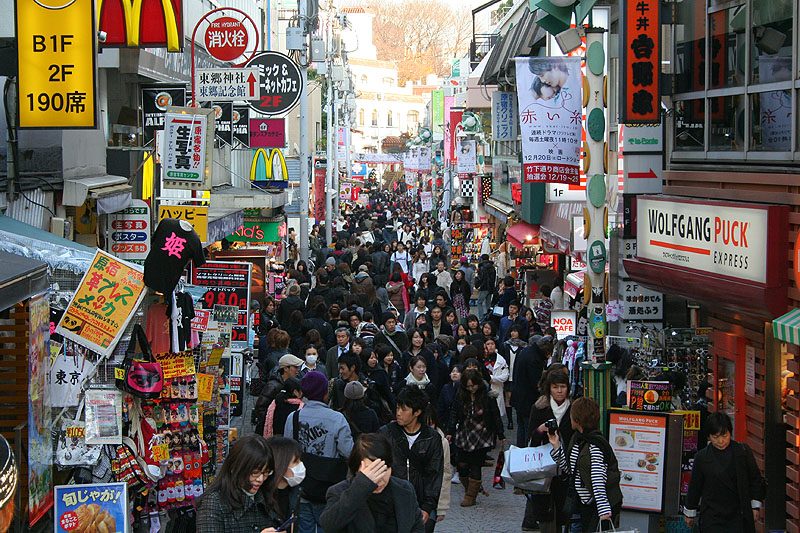 Takeshita Street, the main pedestrian street in Harajuku, and the center of Japan's most extreme teenage cultures and fashion styles.
Sundays are supposedly a good day to visit, as this is when they gather to engage in 'cosplay' (costume play), dressing in crazy
outfits, resembling movie stars, anime characters etc.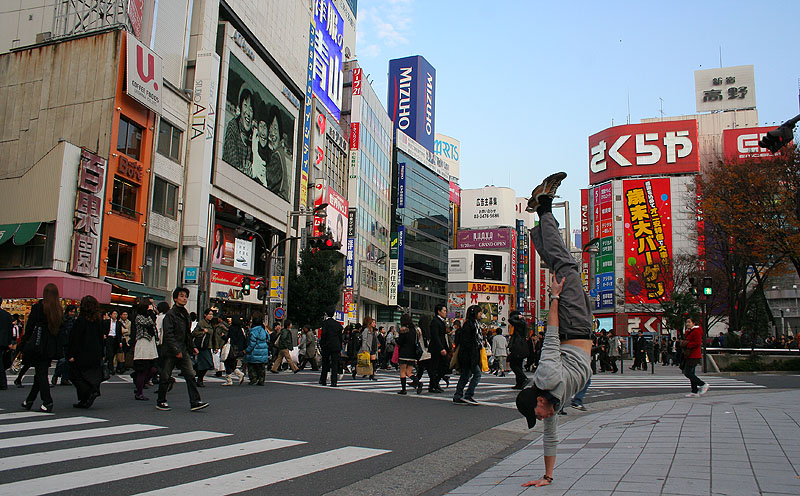 The Japanese one-hander. Those flashy signs are everywhere in Tokyo.
It gave me the impression of a very consumer-oriented society - almost like an Asian version of the US.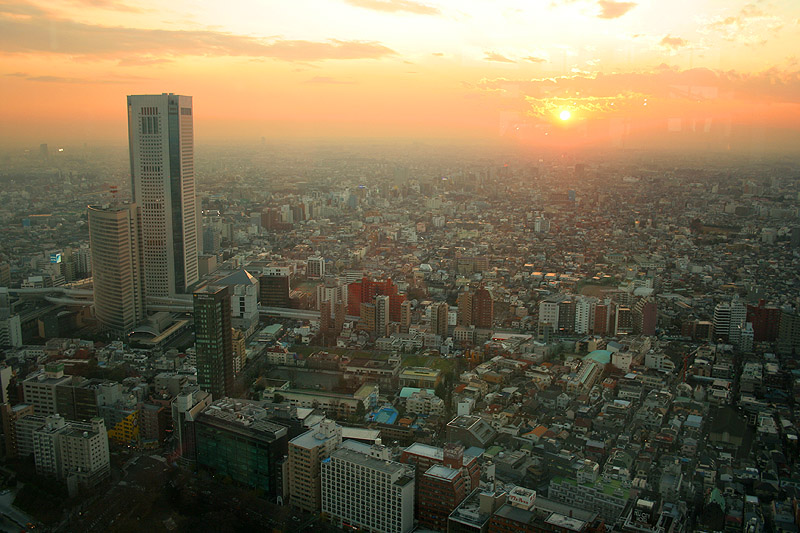 Looking out over the city.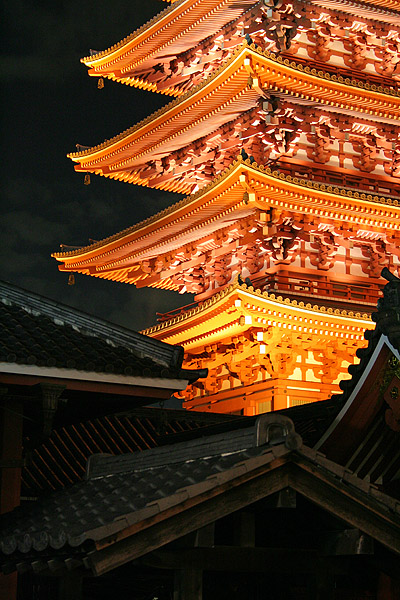 The pagoda of Sensô-ji, Tokyo's oldest temple (begun in 645),
just down the road from where I was staying.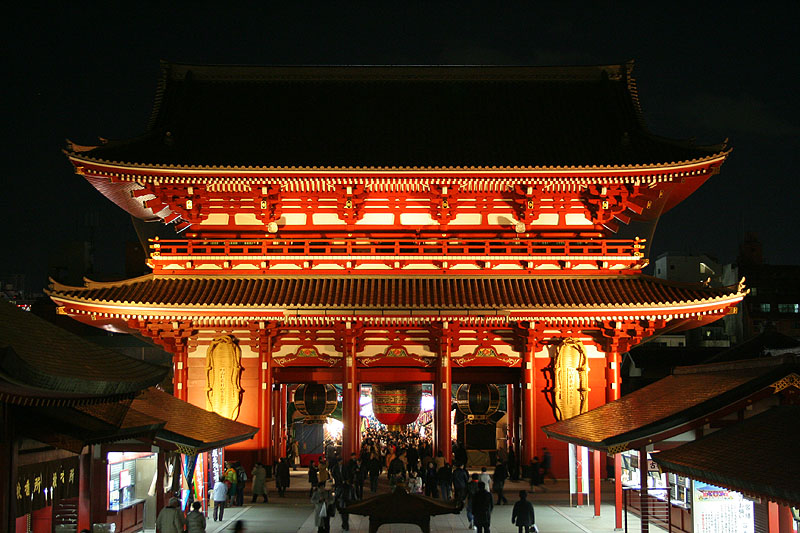 The main temple. I followed suit and threw my good luck coin into the prayer/wishing well.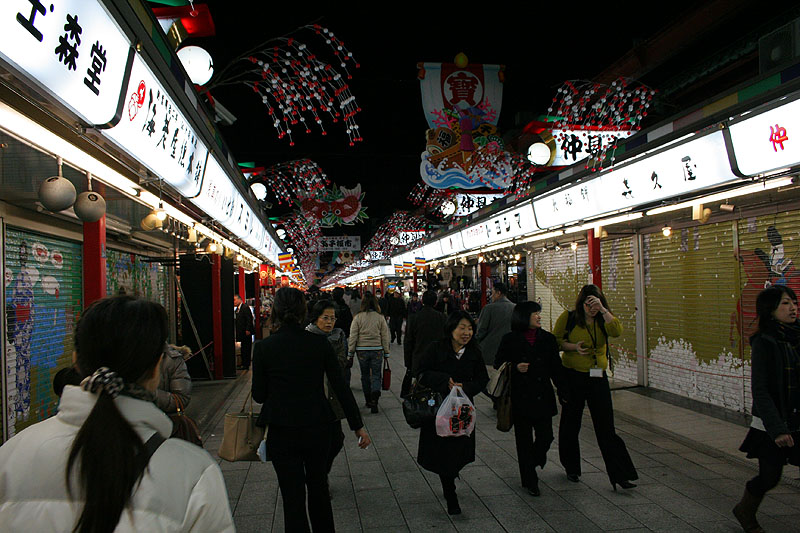 Nakamise-dôri - the street leading up to the temple. Lots of weird Japanese food to try. Some good, some definitely not.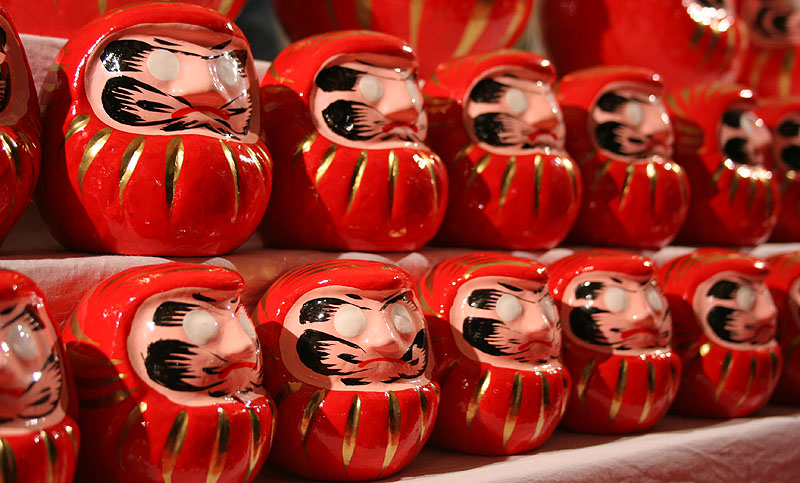 Traditional Japanese toys for sale.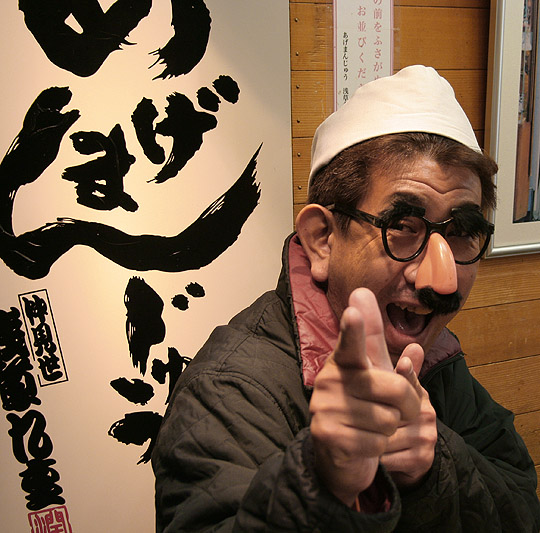 There's always one.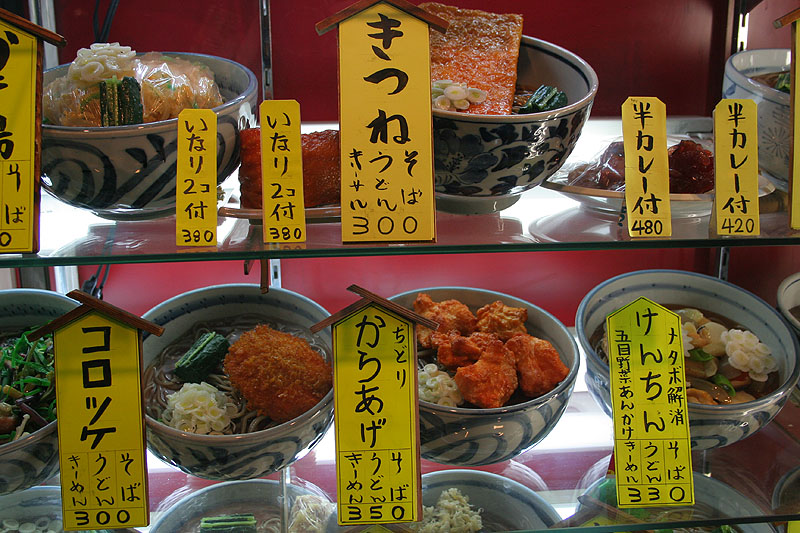 The practice of displaying plastic examples of a restaurant's menu items outside was a bit odd I thought,
but I guess it's a step up from the usual picture menu.



< previous&nbsp&nbsp&nbsp&nbsp&nbspnext >