Location: Märjamaa, Estonia
Local time: Monday, 4:20pm
Music:

I've been working on my original music a fair bit recently, trying to master the professional industry-standard software. It's a steep learning curve, but with the free time I've had here in Estonia, I've managed to make progress. The pub gigs have been going great, but, as with everywhere I go, I'm starting to get restless. It's time to move on. So Krista and I are heading back to France to get another superyacht job, where we can cash up on tax-free euros, before possibly travelling through Asia on our way down to New Zealand.

It's all very vague at this stage, but still, it's the furthest ahead I've planned in years!

PS... I got my two seconds of fame on Estonian TV a couple weeks ago, on a famous singing show called Laulge Kaasa ("sing along"). I didn't know any of the words, but tried my best to lip-sync. You can see me at the 21 min 24 sec point of the video here. (I also appear two or three more times, but it's not worth waiting for!). In case you're interested, this show will give you a good idea of the Estonian language. Oh how they love to sing.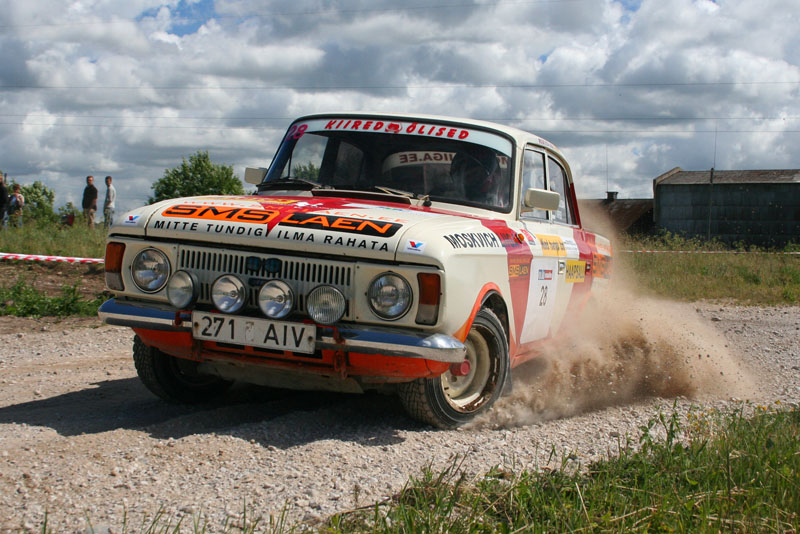 An old Russian-made Moskvich battles one of the corners of a local rally we went to. There were plenty of newer vehicles too
(such as BMWs and Toyotas etc) but the old Soviet machines seemed to provide the most 'bang-for-your-buck'...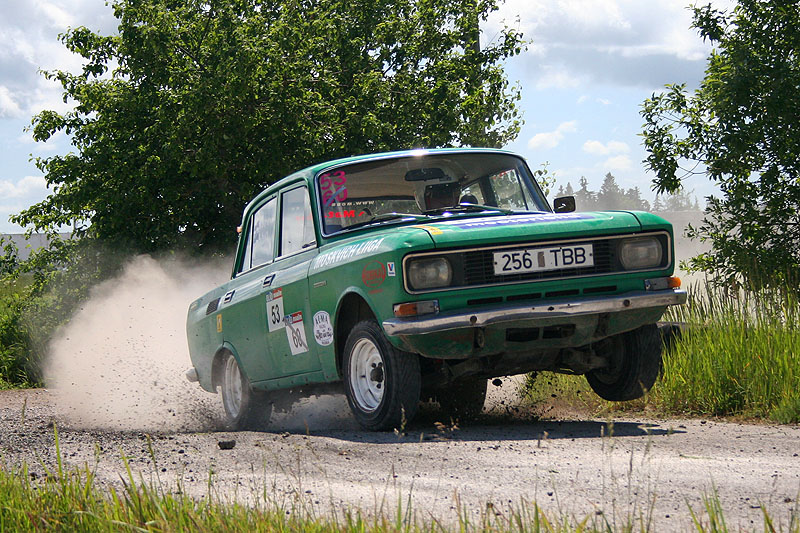 ...and they seemed to have the hardest suspension of all the contenders.
Each Moskvich bounced high over this particular section of the course.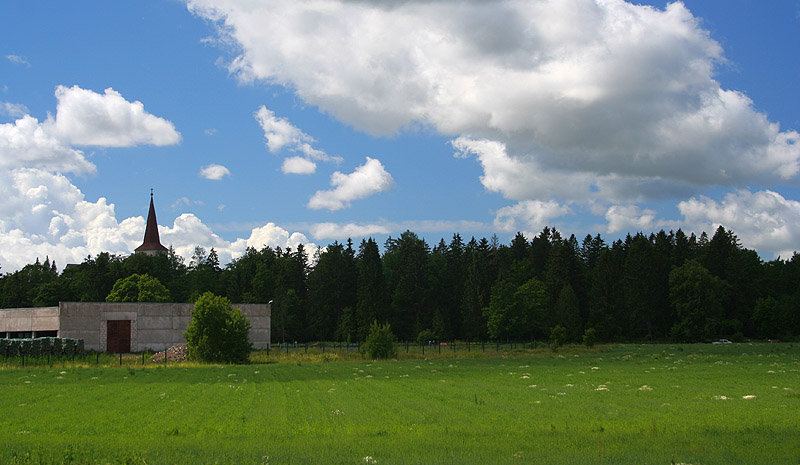 While waiting for the cars to come, I snapped some of the local countryside - fairly typical-looking rural Estonia.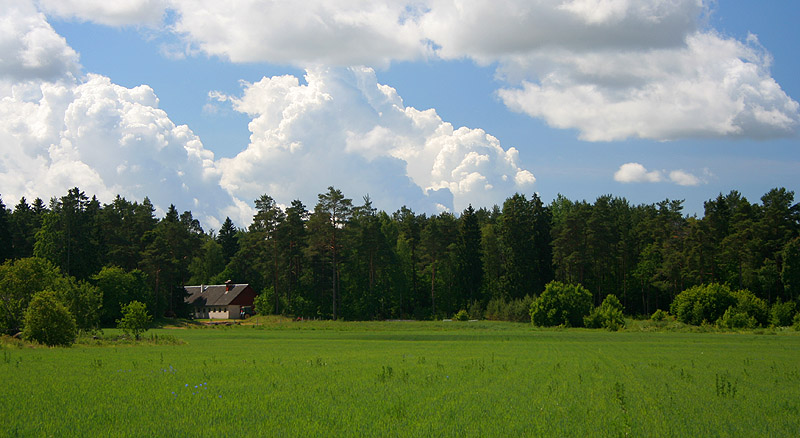 More. Tranquil huh?!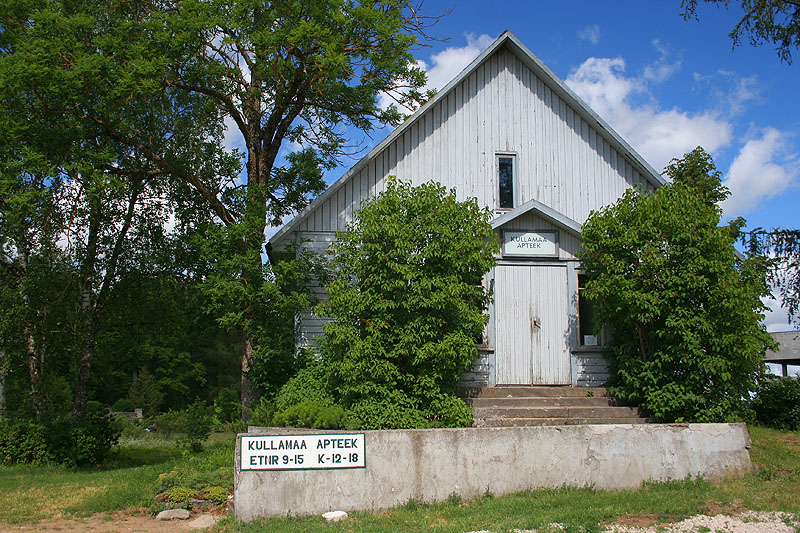 An old abandoned local pharmacy.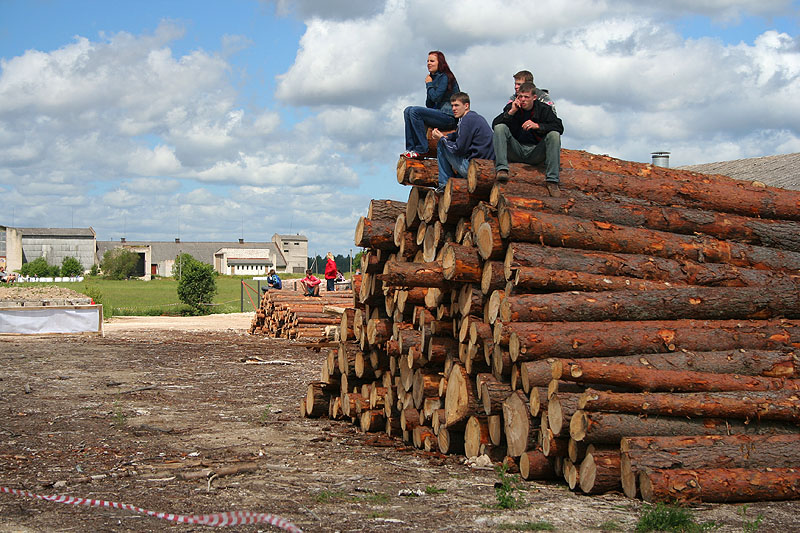 Finding the best vantage-point.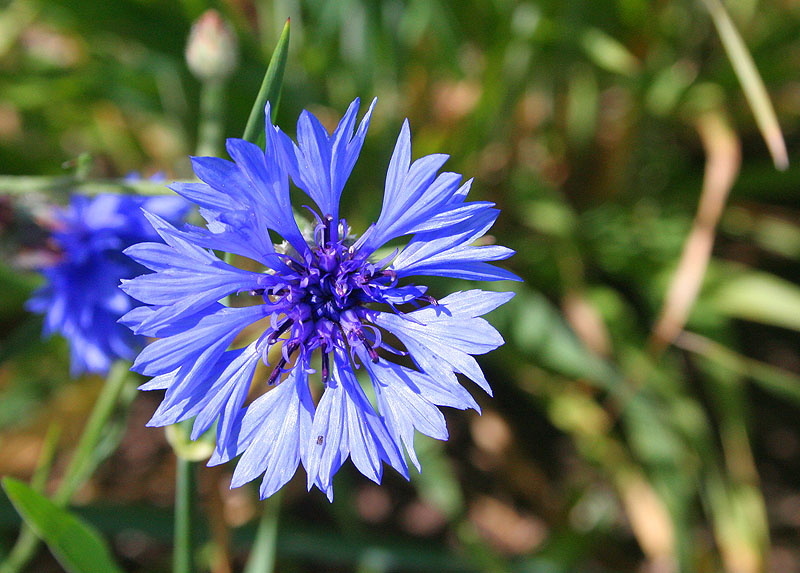 Estonia's national flower - the blue cornflower.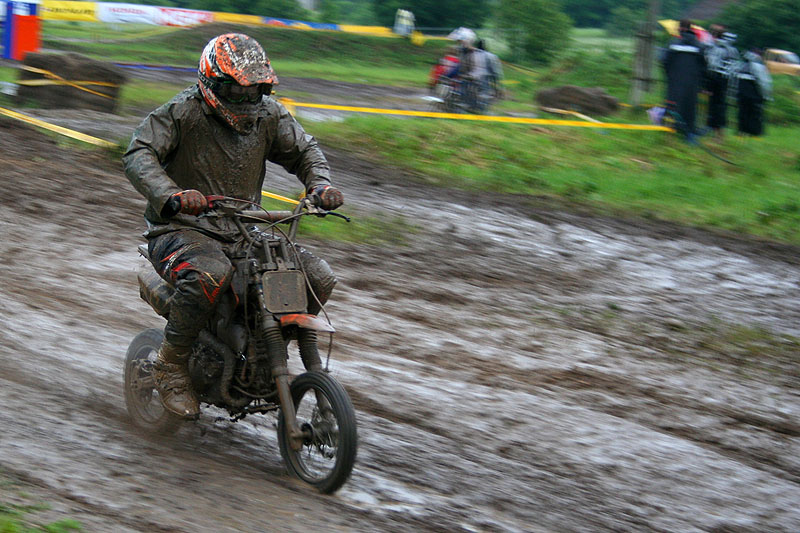 We went to watch a dirtbike race. The weather was abysmal, and the riders didn't look like they were having much of a good time.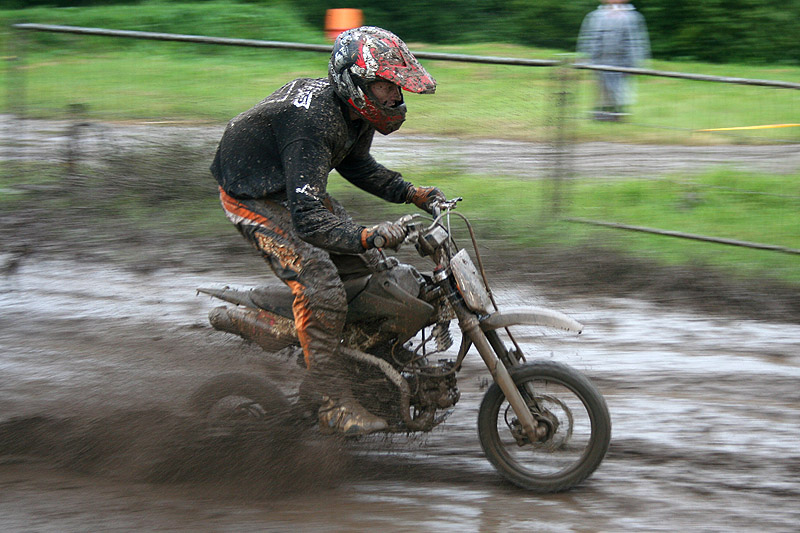 Here Krista's sister's boyfriend struggles through a bog that was once the racetrack.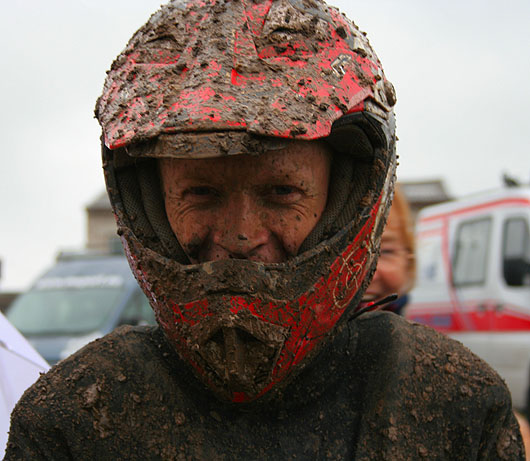 After the race.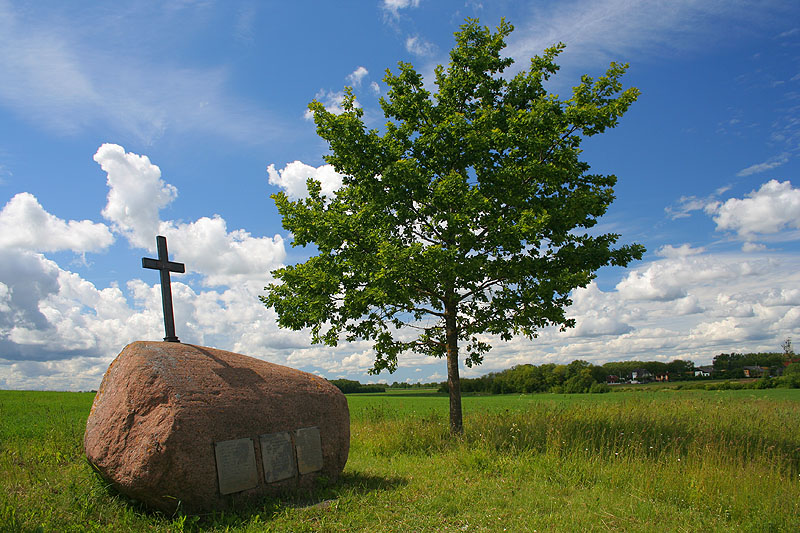 Balti keti Mälestuskivi - the Baltic Way Memorial Stone. The Baltic Chain passed through this point back in 1989, when 2 million people
joined hands to form a 600km human chain between the three Baltic States of Lithuania, Lativa and Estonia, protesting the Soviet Union's
occupation. It was one of the longest human chains in history.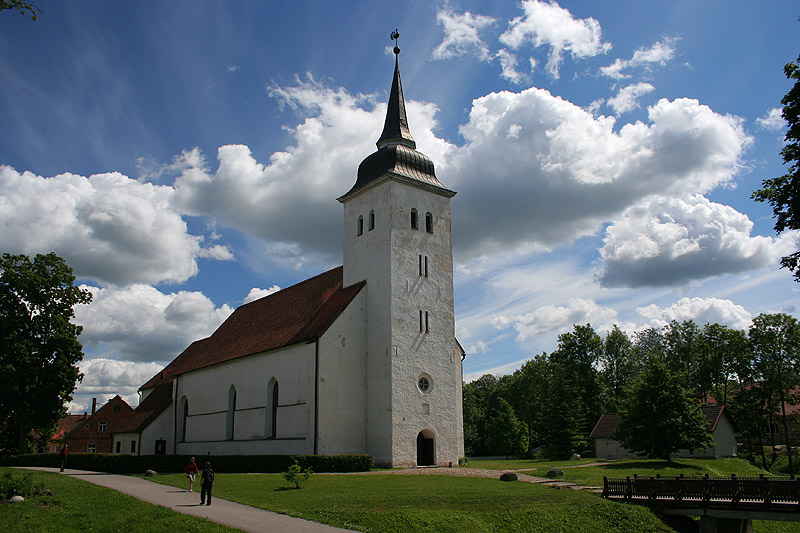 Viljandi Jaani Kirik - the church in Viljandi (pop. 20,000), south Estonia.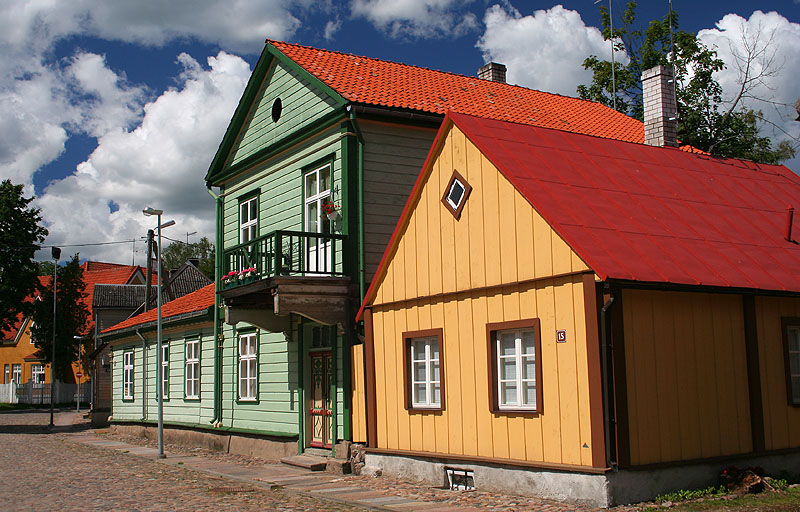 Colourful buidlings lining Viljandi's cobbled streets.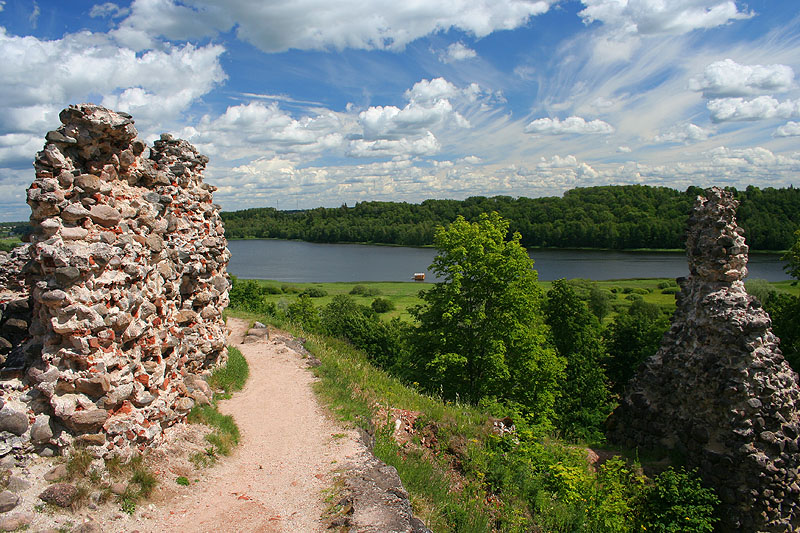 Ruins of the tuetonic order Viljandi Castle, overlooking the lake.
Started in 1224, it was destroyed in the Polish-Swedish wars of the early 1600s.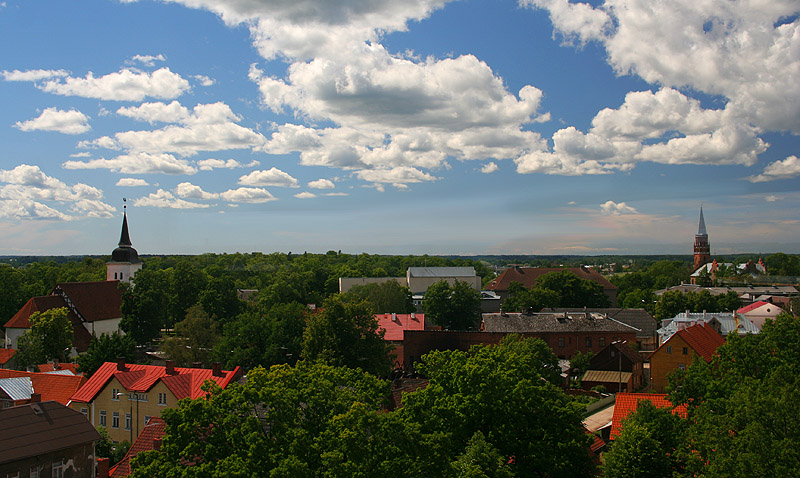 Looking out over southern Estonia, from Viljandi's water-tower viewpoint.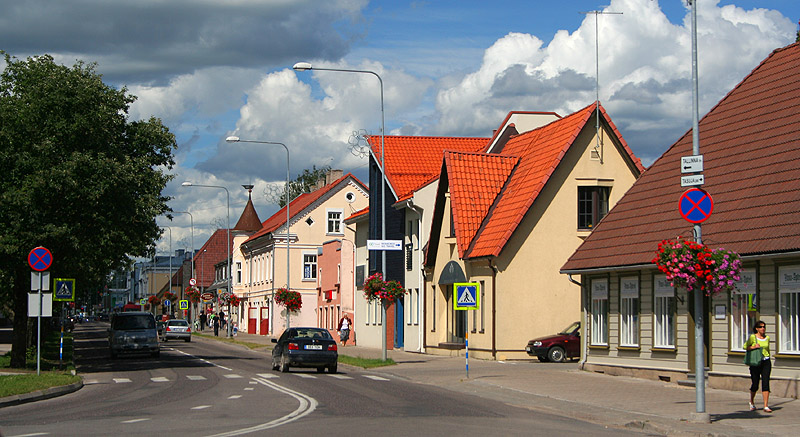 Viljandi's main street. A cute little town.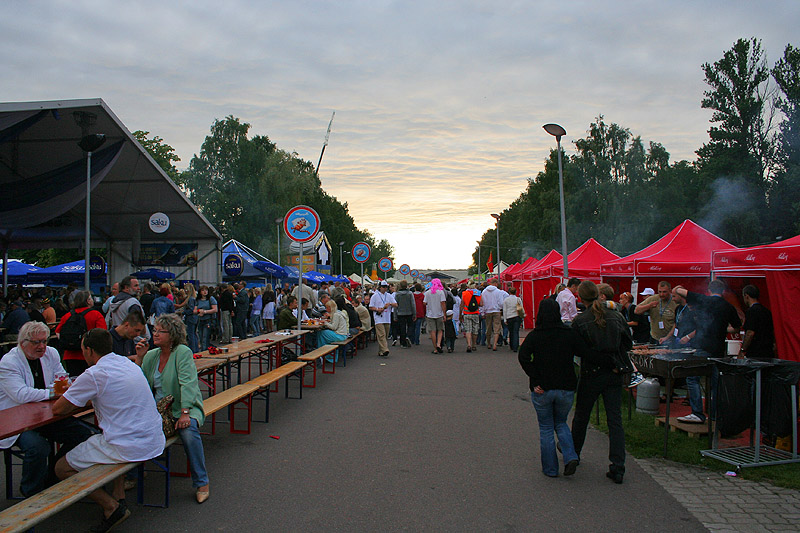 We headed to the annual beer festival in Tallinn...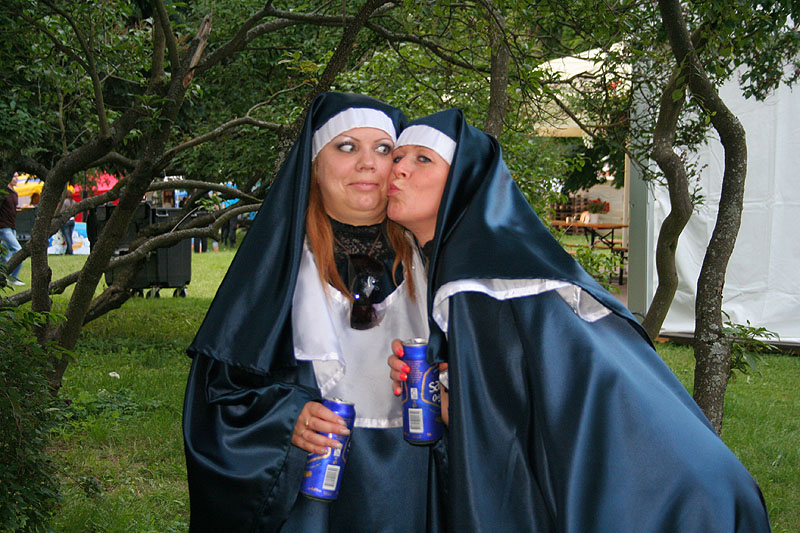 ...there were kissing nuns...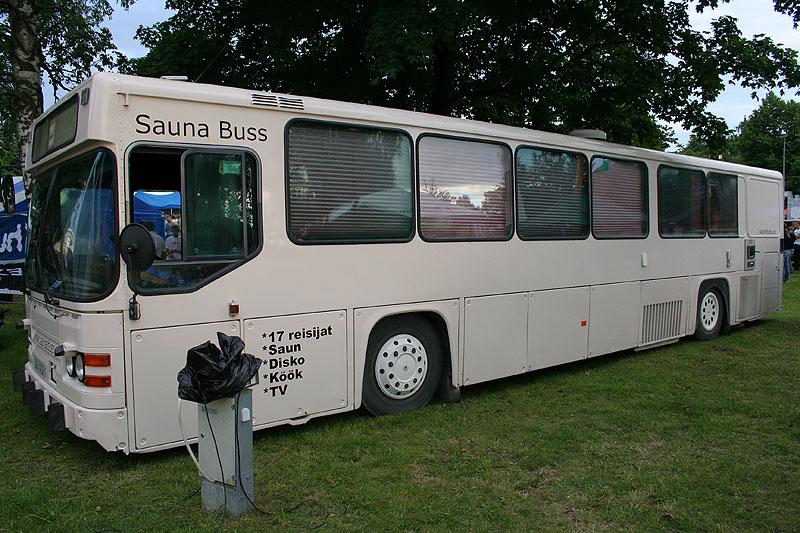 ...and a mobile sauna. Something only the Estonians would think of!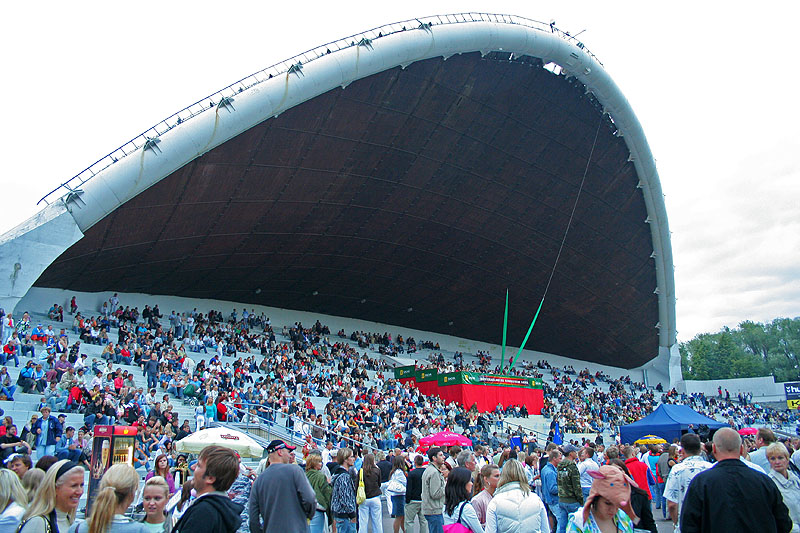 Part of the main stage for the beer festival's concert. I was first here back in 2004 at the 5-yearly Estonian singing festival.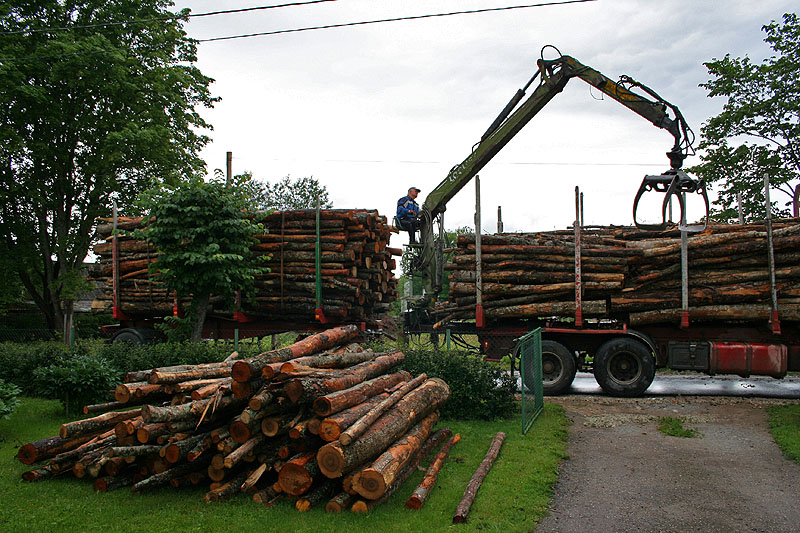 When it comes to winter heating, they don't do things by halves in this country. Here's two winters of wood arriving at the house
(the front trailer only, thank God), direct from the forest. Now it's up to us to chop it into useable pieces. *sigh!*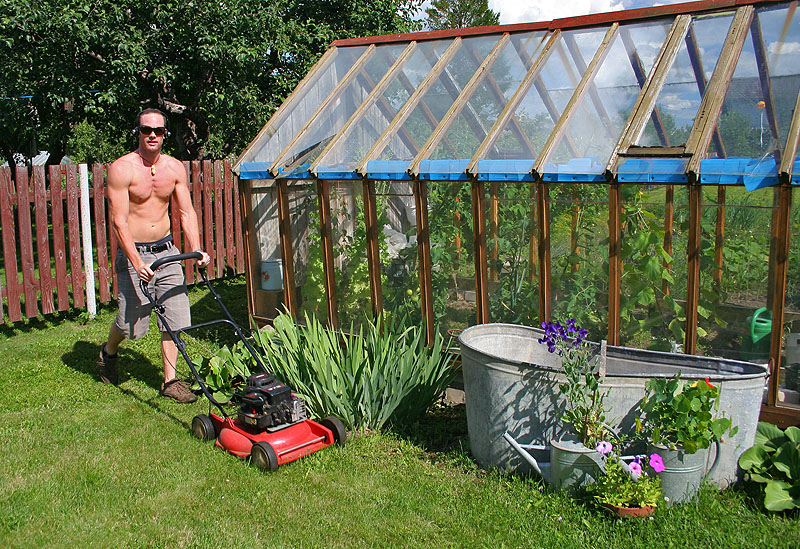 Mowing the lawns - and there's a LOT of lawn here. At this time of year, they need doing once a week.
Gets my white ass out in the sun I guess.



< previous&nbsp&nbsp&nbsp&nbsp&nbspnext >