Location: Antibes, France
Local time: Wednesday, 12:35pm
Music:

I moved out of the city over a month ago. It was a great decision. Nice is hectic, crowded and noisy. I'm now staying in Biot in a little caravan with a veranda/deck, kitchen, dining room etc, in a peaceful campsite three minute's walk to the train station and one stop from Antibes, the megayacht center of France. And with one day of work on a boat, I can pay for the week's rent.

Thankfully I've had lots of daywork recently, having just finished an almost one-month stint on a 55m private boat (M/Y Sarafsa) varnishing and painting etc. As they were putting some of their crew through a certification (RYA Powerboat Level 2), I managed to get in on that too (for one-fifth of the price, which was then simply taken out of my pay), meaning that officially I'm now licenced to drive up to 24m boats. (Really it's more of a licence to drive tenders in France and Europe, but it's an important piece of paper to have to find work these days).

They left for Turkey yesterday, but there was no permanent spot for me on-board unfortunately. But that's ok, because I've finally found a permanent position on another boat. Well, it's for the next 3 months, until the end of September. But I'm to be the Captain/Skipper of a brand new 35ft chase boat that will follow a 48m private yacht (M/Y White Star) around the Mediterranean coast, through Italy, Croatia etc. I'll eat aboard the big boat, but sleep in the cabin of my 'own' boat. It's a big responsibility to be skippering an expensive new toy like this, but the pay is reasonable, and it should be a great experience. The Captain of the big boat who's just employed me seems extremely cool, and apparently I'm just the sort of person they're looking for. Hurrah! He reckons that once the trip is over, he'll be able to hook me up with another job anyway.

I've actually had to decline a few jobs lately (I've just come from an interview this morning even) - it's strange how after such a lull, it's all happening now.

For the last month I've been playing a Sunday night gig at La Gaffe, a yachtie bar in Antibes. It's a paid gig and is also a really good time. But now I'm leaving. It's cool how I manage to suss out paid regular gigs in all the ports I visit! Shame I can't stay long enough to really get into it though.

I was also recently given a large (14" diameter) djembe drum, from a boat I did a day's work on. It was in storage and they had no need for it, and knew I was a percussionist and musician, from when they'd met me at the gig. So now I'm travelling with a guitar, two harmonicas, and a bloody heavy djembe drum. All I need now are a pair of cymbals between my knees, and a little monkey running around collecting change in a tin cup.

Well, I have a lot to do before the job starts. I'm off to buy a new MP3 player, camera, contact lenses... etc etc (trying to slowly replace everything that was stolen 6 weeks ago). I'll try and get up some more info and photos of my new job soon. Until then...

(apologies for the picture quality - since my laptop was stolen I don't have access to Photoshop, so have to make do with what I can at the internet cafe)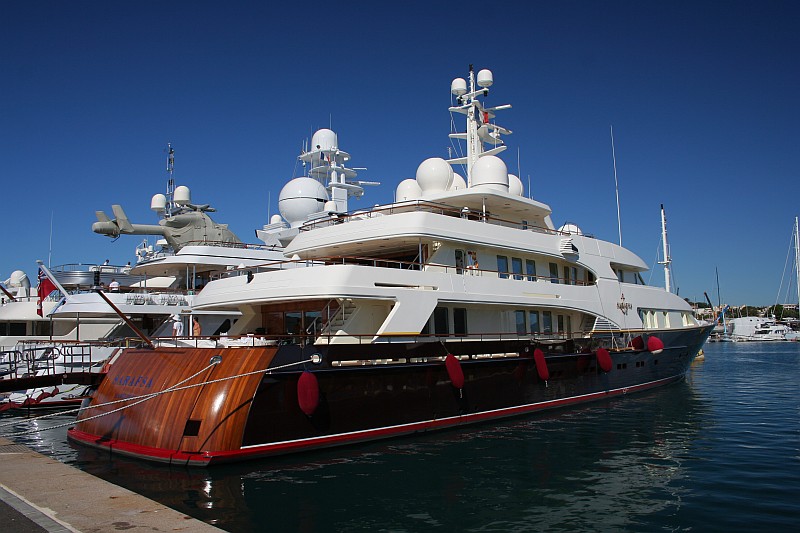 M/Y Sarafsa, the boat I've been working on for the last month. I would arrive at 7:30 in the morning, eat breakfast with them, then lunch,
then they'd bive me dinner to take home! Cool people.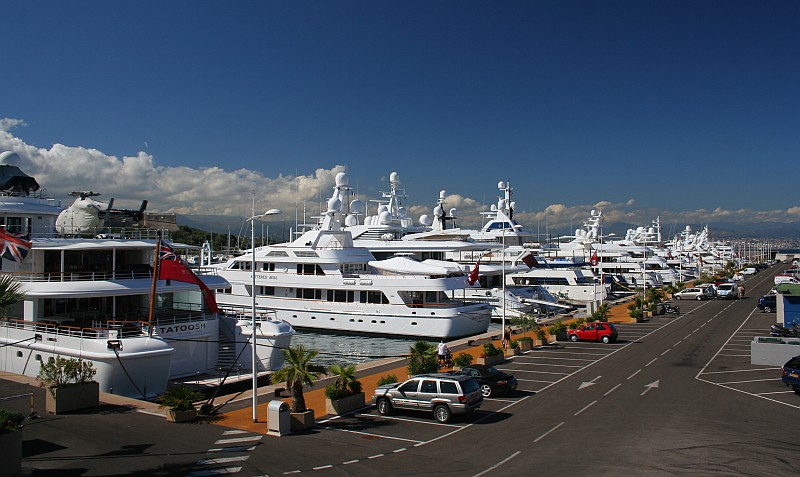 The dock that Sarafsa was sitting on. This is the main dock in Antibes, where the big boys park.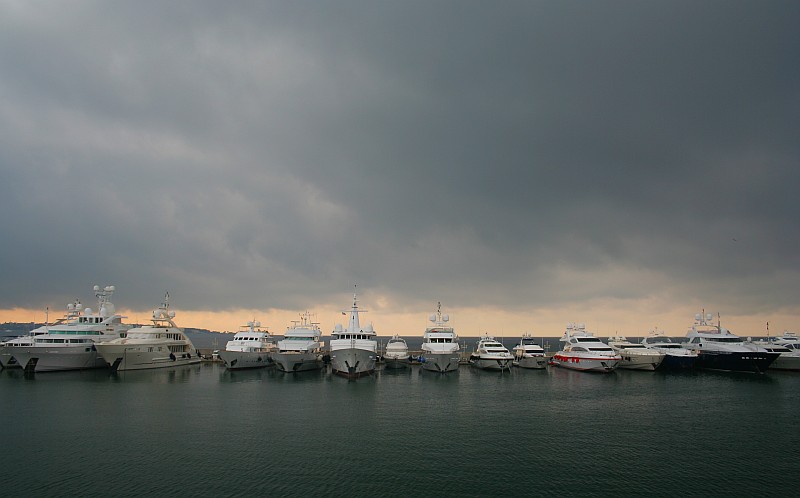 Another dock I worked on, Golfe Juan, just down the road from Antibes. A moody yacht shot!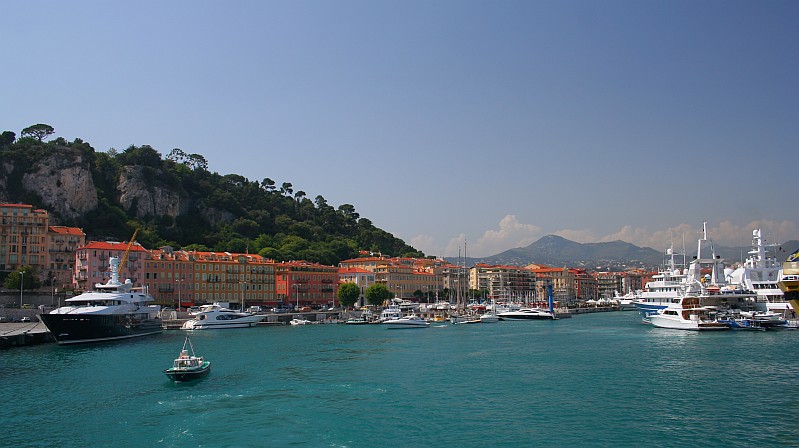 The port of Nice, seen from a 63m boat I dayworked on, as we left for Monaco.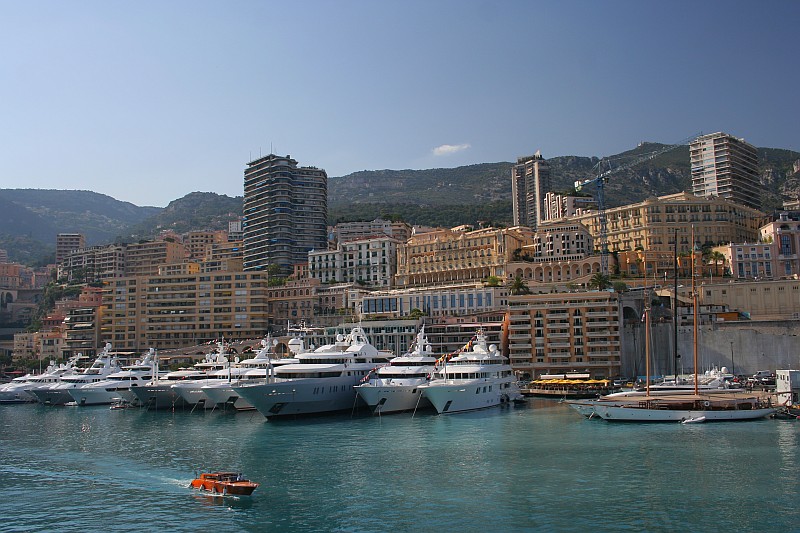 The boats docked in Monte Carlo, Monaco. Such an over-rated city!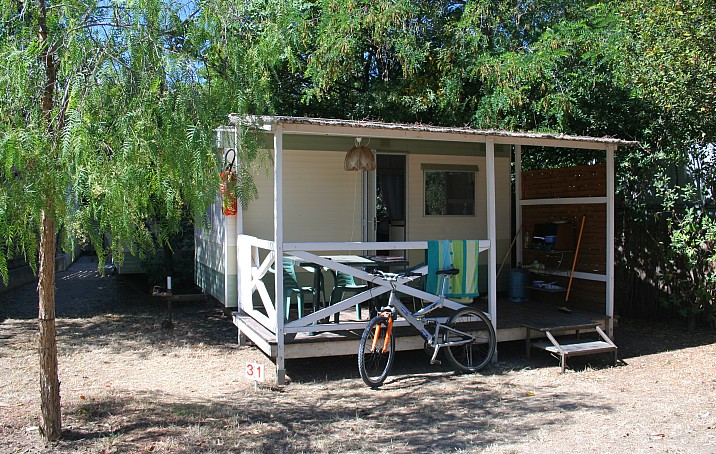 My little home (and mountain bike borrowed from a mate). Call me trailer trash if you want, but this is a sweet little place!
And the son of the campsite owner has a recording studio, complete with drum kit. I've jammed in the camp site's bar many times.
A few weeks ago for a music festival I was up on stage playing the bass, then lead guitar and singing, and then drums.
It's good to get some variety!



< previous&nbsp&nbsp&nbsp&nbsp&nbspnext >