Location: Placa de Catalunya, Barcelona, Spain
Local time:
Music: Mark Farina - Mushroom Jazz

I'm having fun here. Barcelona is a great city with a lot of art, history, traffic and sun. We're staying in a fantastic top-floor spot at the top end of the city's most famous street, La Rambla.

It seems like there's much less megayacht work here than anticipated, so instead we're just gonna stay at the free apartment for the two weeks we have it, do a bunch of sightseeing, then head to one of the Belearic Islands off the coast - Palma de Mallorca. We've got some connections there and much better chances.

People-dodging while walking down the jam-packed Las Ramblas becomes second nature after the 3rd try. The wide pedestrian avenue straight down the middle of this crowded street is lined with bird stalls and newsstands, beggers and shoe-shiners. And street artists aplenty; every second person seems to be a painted, motionless statue of some character. And at night the street is overrun with a well-organised beer-ring - men wandering around the streets selling cans of beer direct from the 6-pack in their hand. Once they're out, they head back to the boss and exchange the money collected for more beer to sell. Convenient for the tourists.

Well, enough blabber. I'll let the photos speak for themselves.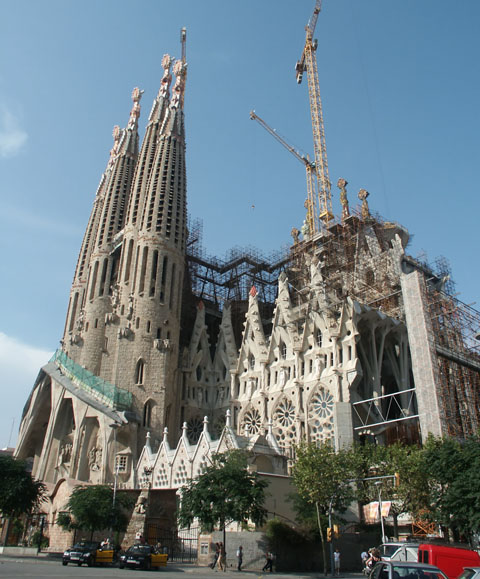 La Sagrada Familia. This is the dog's bollocks of Barcelona landmarks. Begun by Gaudi
in 1883, it's currently made up of 8 towers (all over 100m), with another 10 yet to be
constructed. (Those long Spanish siesta breaks during the day are really holding up
the progress of this masterpiece!) The highest tower will be 170m tall, representing
Jesus, whilst the others symbolise the Mother of God, 12 apostles and 4 evangelists.
Also worth noting it's it's rather stubborn way of refusing to fit into any photographs I took.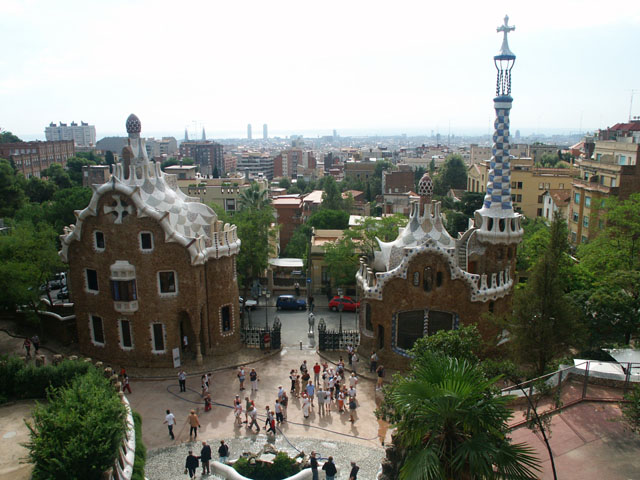 Overlooking the entrance to Parc Guell - a hill with great views of the city, upon which Gaudí turned his hand
to landscaping, with some amazing results.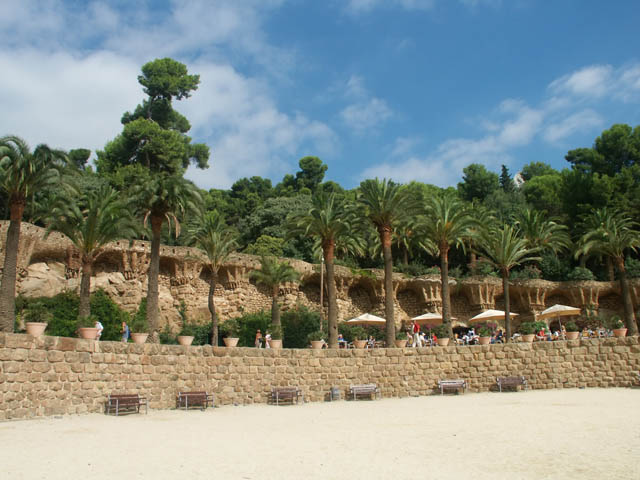 A row of palm trees lines a rocky Gaudi wall and provides shade to a cafe terrace below.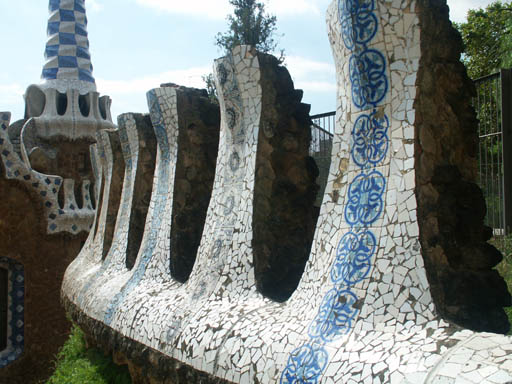 A ceramic wall fresco in the Park.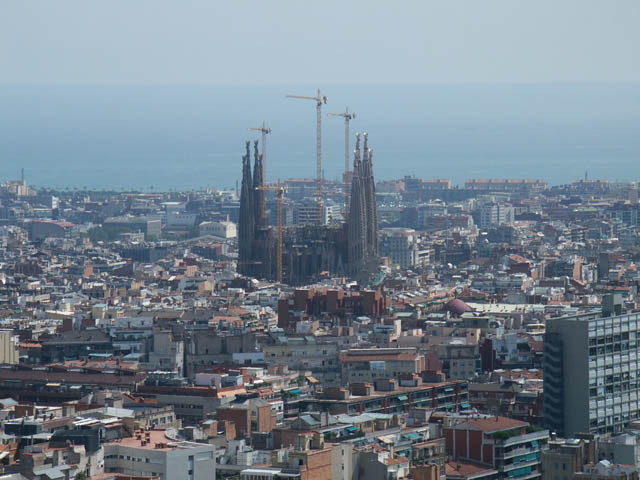 A hazy/smoggy La Sagrada Familia towers over the city in the distance, seen from Parc Guell.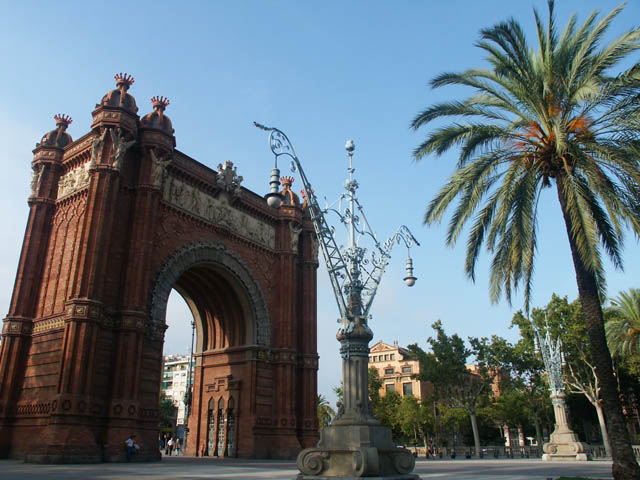 Barcelona's very own Arc d'Triomf, built in 1888 for a world expo.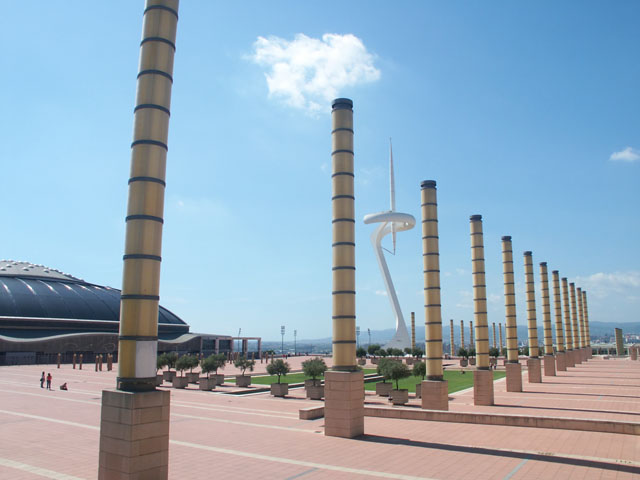 Site of the 1992 Barcelona Olympics.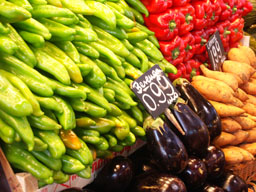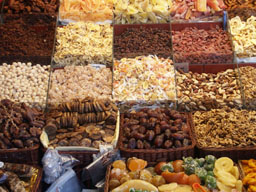 The local food market off the side of La Rambla is an amazing place,
full of people and a huge variety of colours and smells (some good, some very fishy).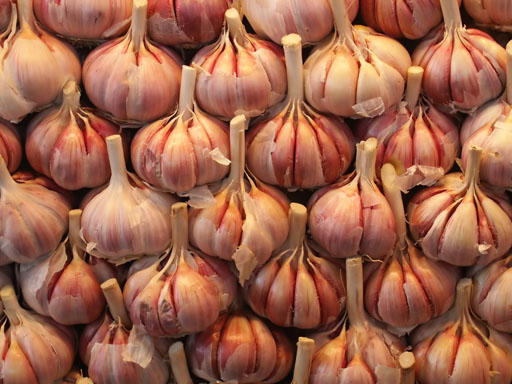 They seemed to take pride in stacking their fruit just perfectly.



< previous&nbsp&nbsp&nbsp&nbsp&nbspnext >