Location: Placa de Catalunya, Barcelona, Spain
Local time: Monday, 9:40pm
Music: chill-out

Well, Berlin was fun. I went there not expecting much, I guess coz I'd already briefly visited Germany, but nonetheless, I had a good time.

Again I was lucky to get great weather with cloudless blue skies; the only rain coming the day we flew out. I sampled as much local fare as I could, including bratworst (yummy fried sausage), sauerkraut, German beer and schnapps. I looked for strudel several times, but it proved surprisingly elusive. The hostel we stayed at turned out to be probably the best I've used so far. And just around the corner we found a great little cosy local pub (the place was tiny), the walls adorned with German memorabilia and cartoons, the seats filled with drunken old men. The jolly fat bartender kept giving us free schnapps with every order - and who were we to say no to German kindness! The Berliner Kindl (local pilsner beer) was smooth and tasty, and the house wine pretty good too. Honestly, the place was one of the highlights of the whole trip, and we visited it both nights of our stay.

The 368m high 'Fernsehturm' (TV tower) dominates the city skyline, and it's often hard to get a photo without it peeking out from behind a building somewhere. The World Time Clock was an anti-climax, but Musemsinsel (Musem Island), with the Palace of the Republic, the former Staatsrat (council of State) and Berliner Dom, was architecturally mind-blowing. Potsdamer Platz, Europe's busiest city square until World War II, was just another business-district square with imposing glass towers and too many people.

The Brandenburg Gate was rather unique, an ancient relic standing amongst high-rise development and sound stages (a christian concert/show was being erected in front of the gate at the time). The graffitied Berlin Wall was rather eerie, although it was hard to imagine the danger that used to surround it (the 'death strip') as it now stands alongside a busy road full of tourist buses. The replica Checkpoint Charlie guardhouse (the famous East-West crossing point, where 80 people were killed) was pretty much a tourist trap, thronging with camera-toting Americans.

One of the most memorable and sobering experiences of my time in Berlin was the Sachsenhausen concentration camp. This was built as a 'model' camp, used for training and as a design that should be copied for future camps. More than 200,000 people were imprisoned here, and over 50,000 were killed. Apart from the aggravating two-hours of walking it took to find the not-very-well-signposted camp, it was an educational, eye-opening and well-worthwhile visit.

So now I'm in Barcelona. It's been a long time coming, my visit to Spain, so I'm pretty excited to be here. The temperature is a little sticky and oppressive, but it's something I was accustomed to in the Caribbean, so I'm sure I'll get used to it sooner or later. Anyway, I'll go into more detail in my next entry. Until then, I'll be out trying to experience the sights, sounds and flavours that this place has to offer, as well as looking for a Spanish school so I can get to work on understanding the local lingo.

Adios!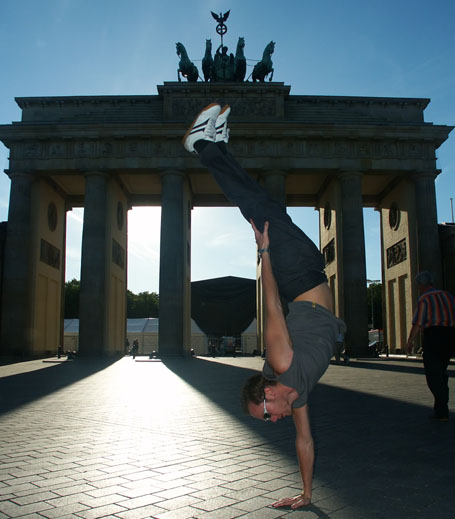 The Brandenburg Gate, built in 1791 as a symbol of peace, but later used
as part of the Berlin Wall. Today, it is one of Berlin's most famous and
recognisable landmarks.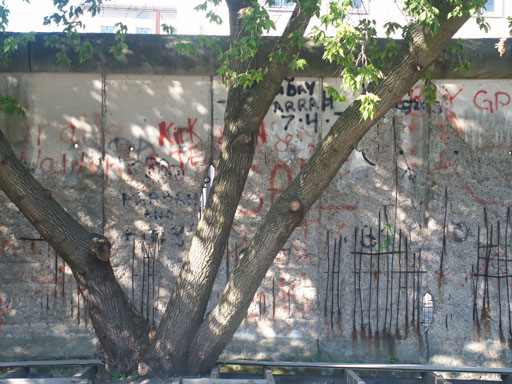 A section of the Berlin Wall, built in the 1960s to forcibly stop the drain of skilled
workers from the Soviet-controlled East to West Berlin (controlled by the Allies).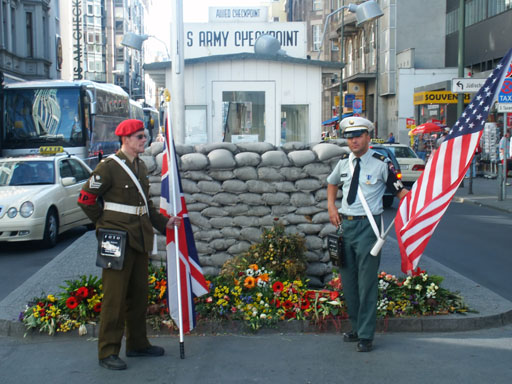 The replica guardhouse at Checkpoint Charlie, complete with fake soldiers.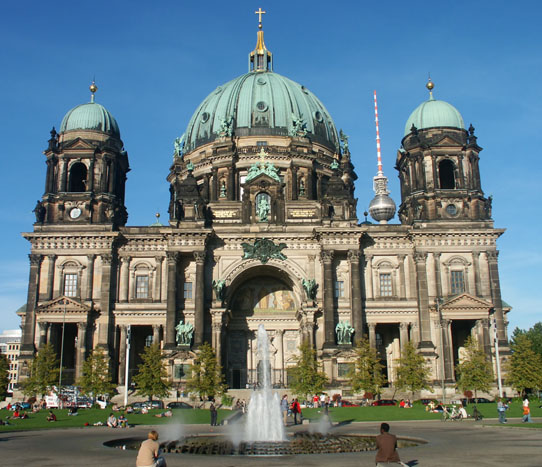 The Berliner Dom, built in 1904, sitting majestically in the Museumsinsel.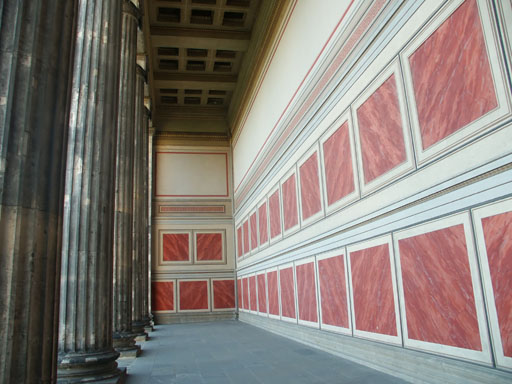 Part of the outside of the Berlin Konzerthaus (concert hall).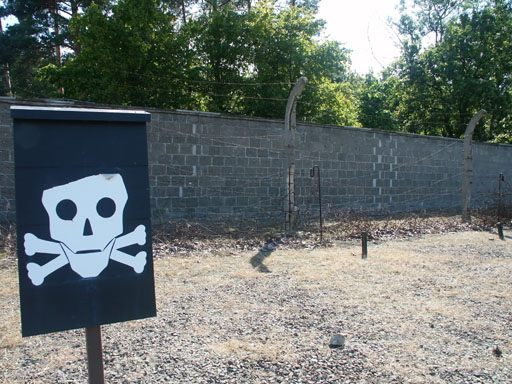 This barbed-wire fence, bordering the Sachsenhausen concentration camp, used to be
electrifed. Prisoners were known to hurl themselves at the fence to end it all.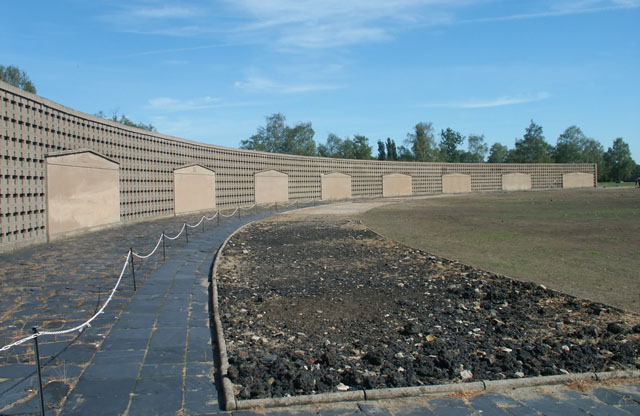 The inmates were forced to manufacture shoes, which they then had to test on this specially-built track,
comprising various textured surfaces. They would wear weighted backpacks, and walk up to 25 miles (!!)
each day around the track. They were assigned shoes with complete disregard to their foot size, meaning
many became permanently crippled.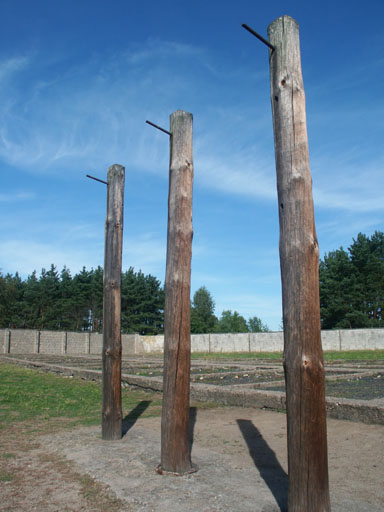 The 'hanging poles' - inmates were strung up to these by their wrists.
Consequently their shoulders would dislocate under the strain,
and their heads would hang limp. Many were left to die like this.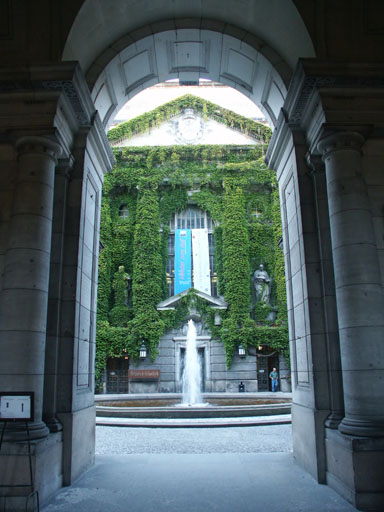 A view of the main facade of the Berlin public library.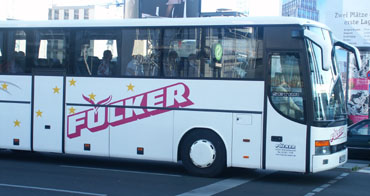 At least the Germans still maintain a sense of humour.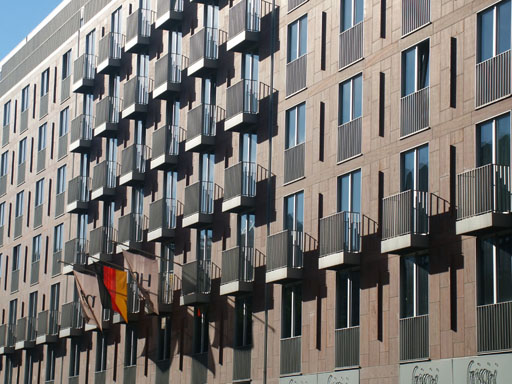 Shadows from the afternoon sun.



< previous&nbsp&nbsp&nbsp&nbsp&nbspnext >