Location: Brussels, Belgium
Local time: Monday, 4:15pm
Music:

"Top o' the mornin' to ye!" Nodoby actually says that in Ireland. How disappointing.

To be honest, I found Ireland to be fairly similar to England, except the people seemed friendlier and smiled more! Dublin turned on some great weather for me, albiet a tad chilly. Belfast, on the other hand... well, the weather was positively Irish. Having lived in the south of France for a while now, I found that the relentless, bone-chilling wind affected me to the core, to the point of keeping my jacket on indoors. And on the day I left, it actually started snowing.

Belgium is relatively mild in comparison. Turns out I really like Brussels. They speak French here, but without the attitude. Some of the buildings are truly amazing pieces of art, and they love their beer even more than the Irish. And what a range of options! One bar offers over 2,000 to choose from (putting it into the Guiness book of records). And having a can of Gordon's 12.2% beer, available from any corner store, is like knocking back a bottle of wine.

I spent a week in Ireland, a week in Belgium, then a week in England, and now I'm back in Brussels staying with a friend from Nice, while I wait for my India tourist visa to come through. The plan is to head to New Delhi at the end of the month, spend two weeks going through north and west India (not long, I know) then on to Bangkok, then Tokyo, then home to NZ for Christmas. I'll stay there for the summer, before returning to France in March/April next year. I've already picked out the motorbike I'm buying as soon as I get home. Time to blow out the cobwebs.

I recently won a handy sum of money, coming second in a photography competition (with this entry) with over 4,000 entries. So a camera upgrade is also in the works...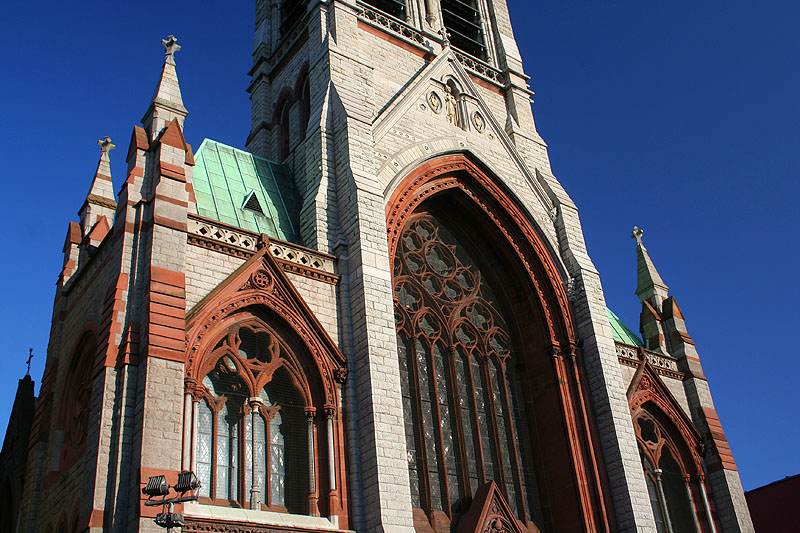 A church opposite my hostel in Dublin.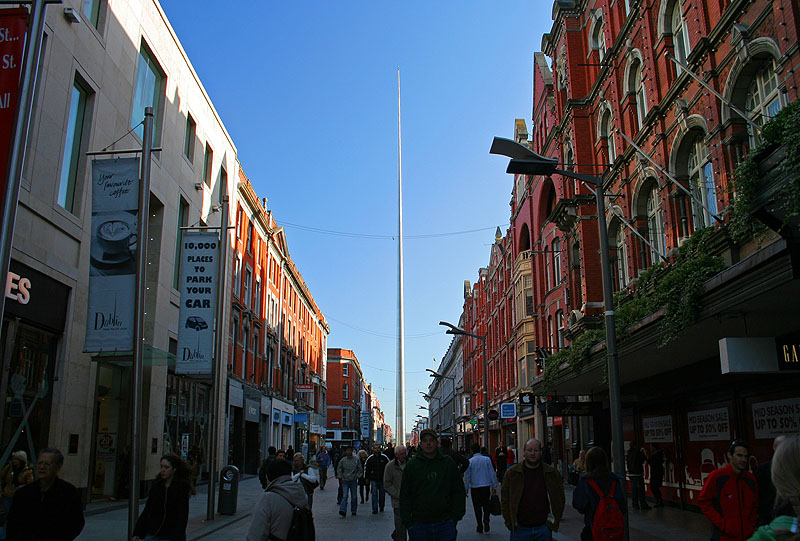 The 120m-tall "Monument of Light", a giant knitting needle in the centre of town built in homage to their humble export, the Aran sweater.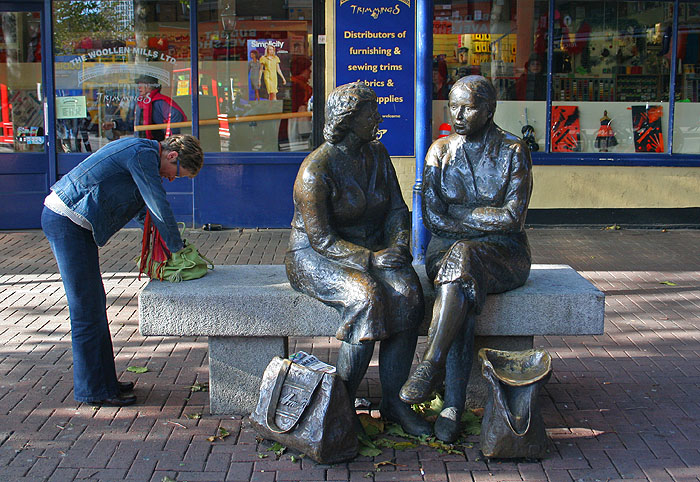 A statue known as the "hags with bags". Third hag, unknown.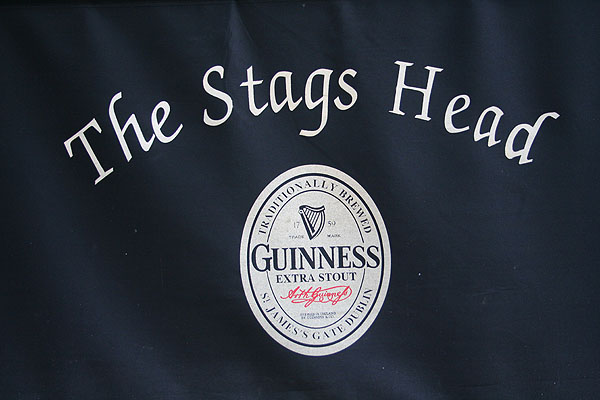 Guiness, the life-blood of the country. They say a pint of the black stuff tastes better in Ireland.
It's a matter of opinion. I say it still tastes bad, no matter where you are.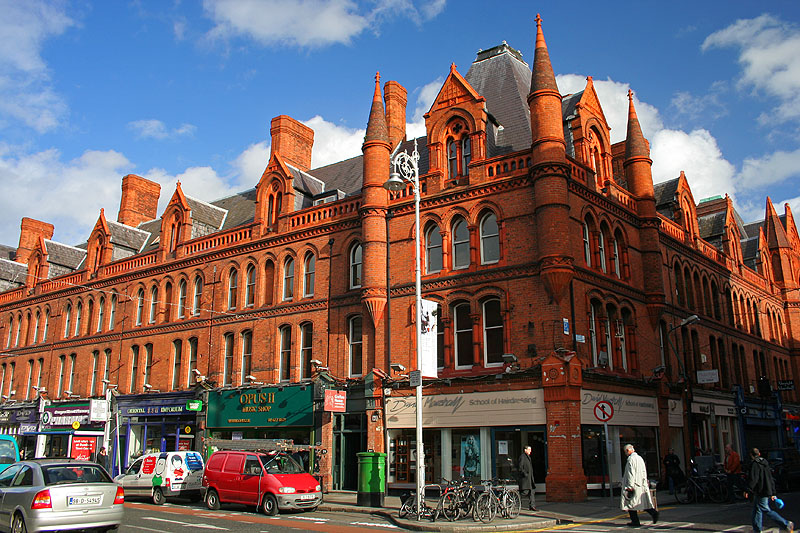 Red brick is everywhere in Dublin.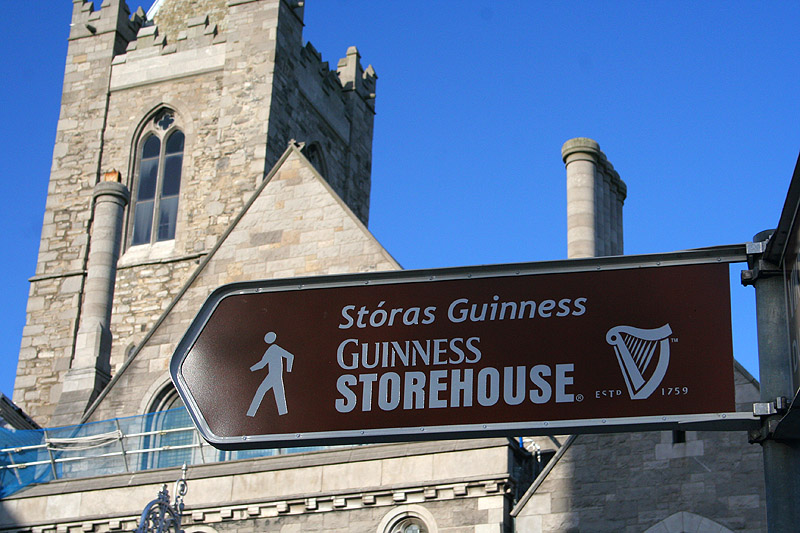 This way to heaven. For some.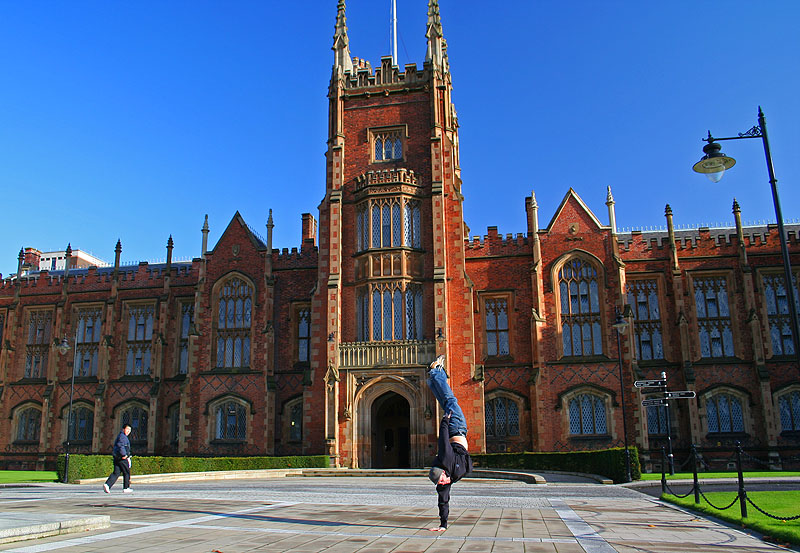 The Northern Ireland one-hander, in front of Queen's University in Belfast.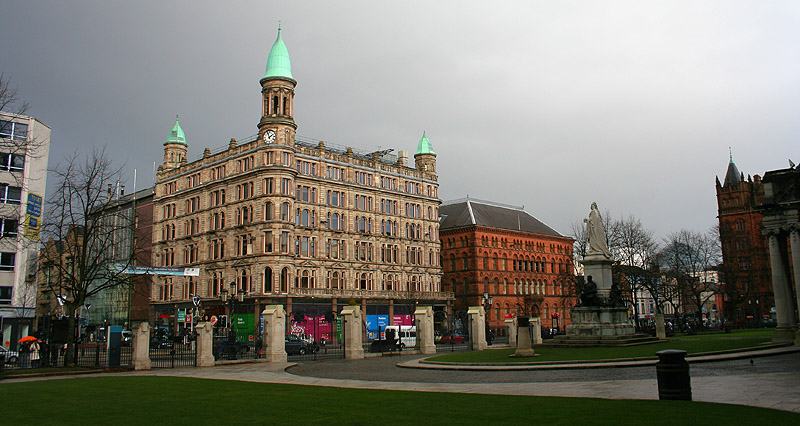 A grandiose-looking square in central Belfast.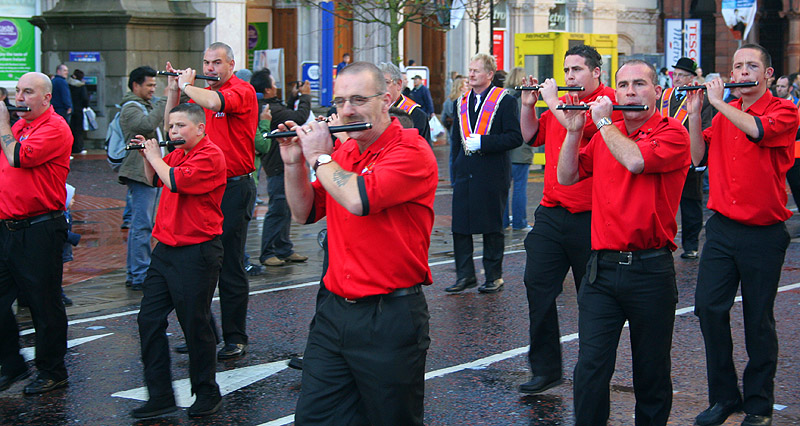 A parade of the Orange Order - a protestant organisation formed in the 1700s. These days the parades are basically an opportunity
for the protestants to walk around town while metaphorically giving the Catholics the finger.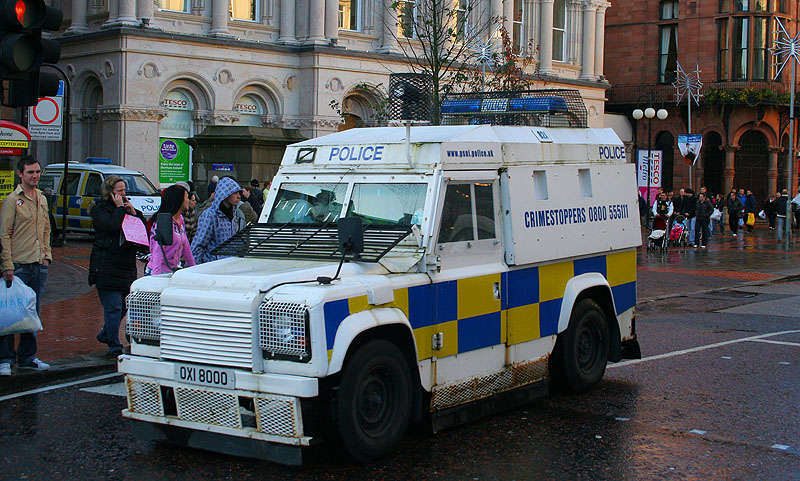 The police are definitely prepared for action Northern Ireland.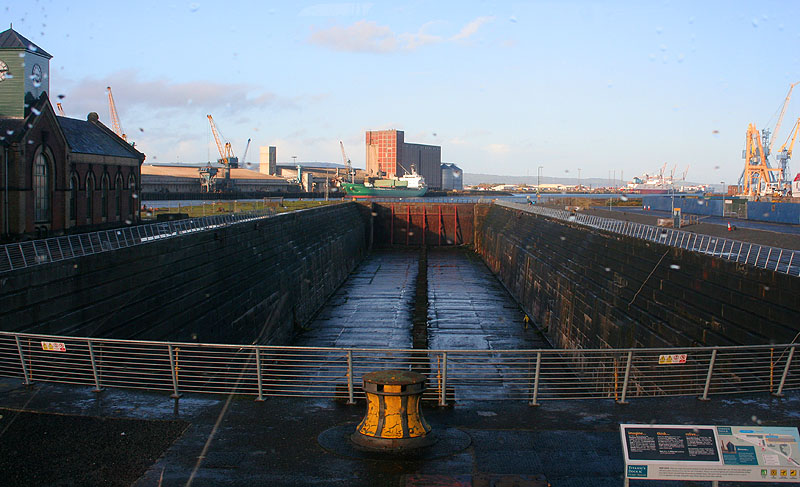 A rather dull picture of a big hole in the ground, I know, but this is where the Titanic sat for years while it was being built in Belfast's Harland and Wolff shipyard.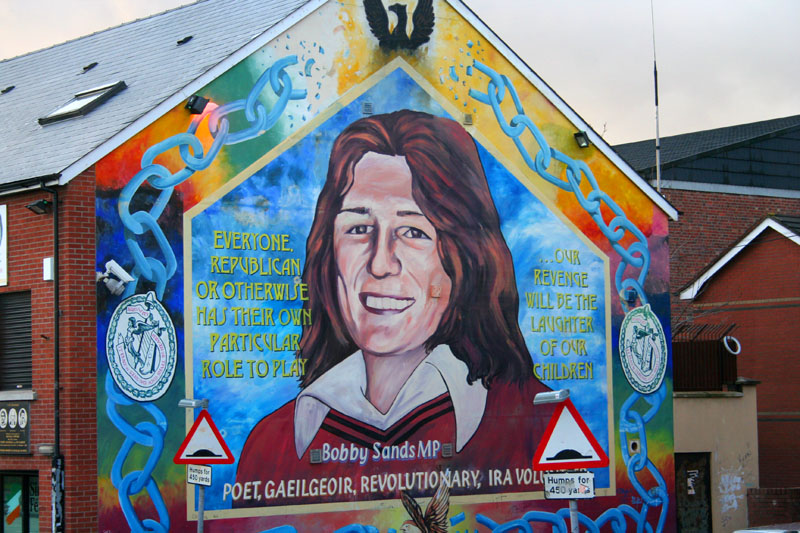 One of many wall murals found around the city. This one is of Bobby Sands, MP and IRA volunteer, who became somewhat of a political martyr
when he died in prison from a hunger strike, in 1981. The resulting media coverage provoked a surge in IRA (Irish Repuplic Army) recruitment,
and sympathy from around the world.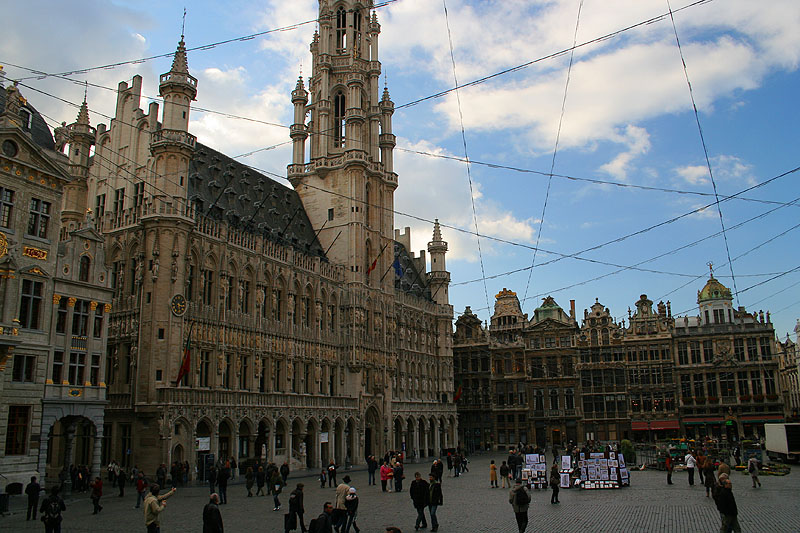 Part of the Grand Place ("big square" - original huh) in the centre of Brussels.
I'll never forger walking into the middle of this square for the first time... seriously jaw-dropping.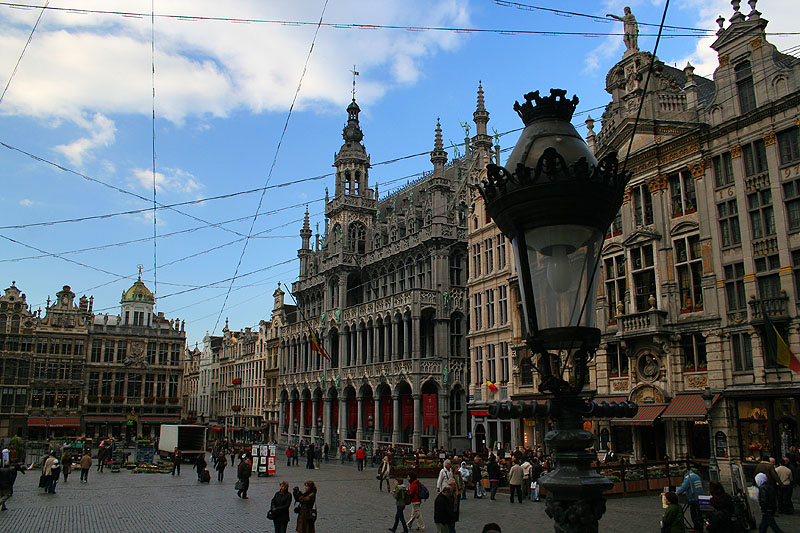 No matter how much I tried, photos simply couldn't do this place justice.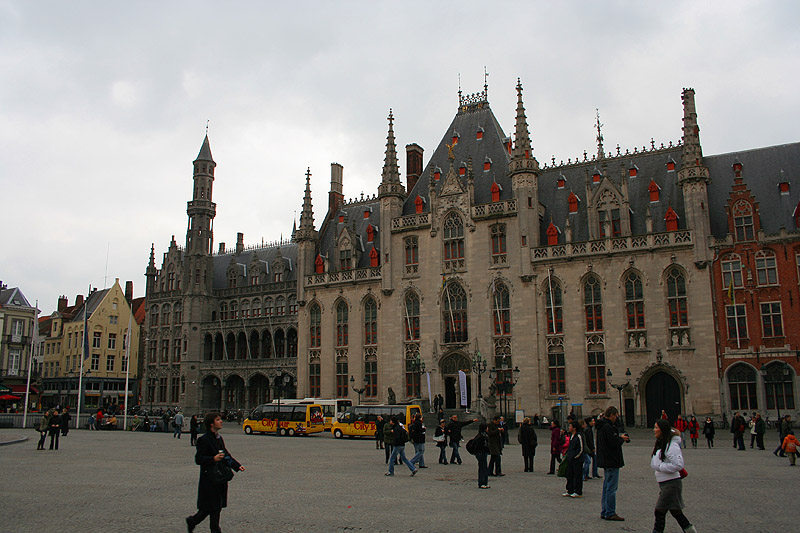 The main square in Bruges, in north-west Belgium.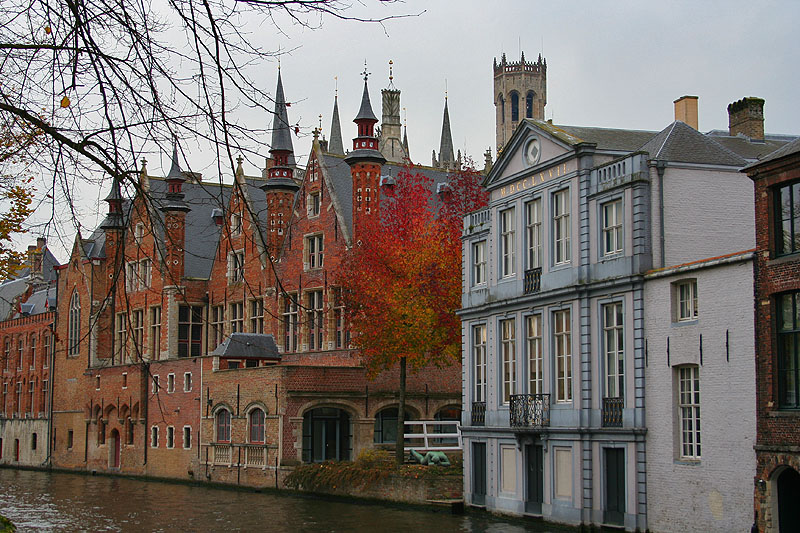 It was a very picturesque town, straight out of a postcard.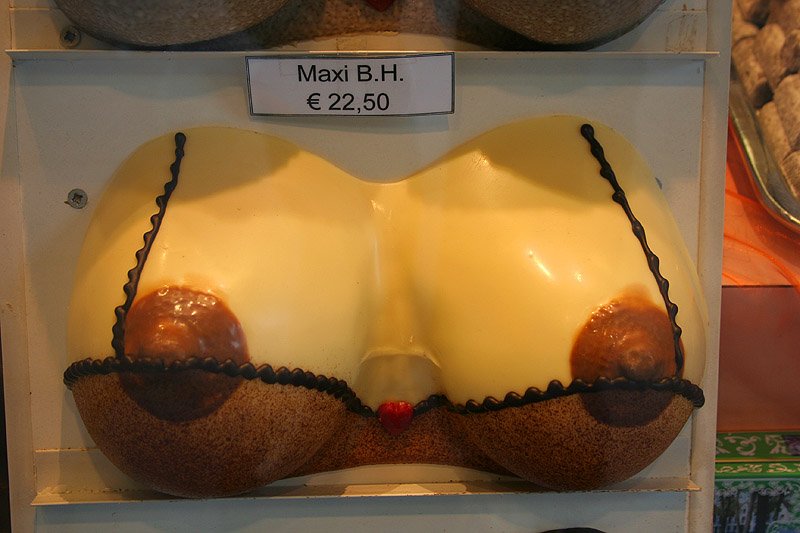 Belgian chocolate at its finest.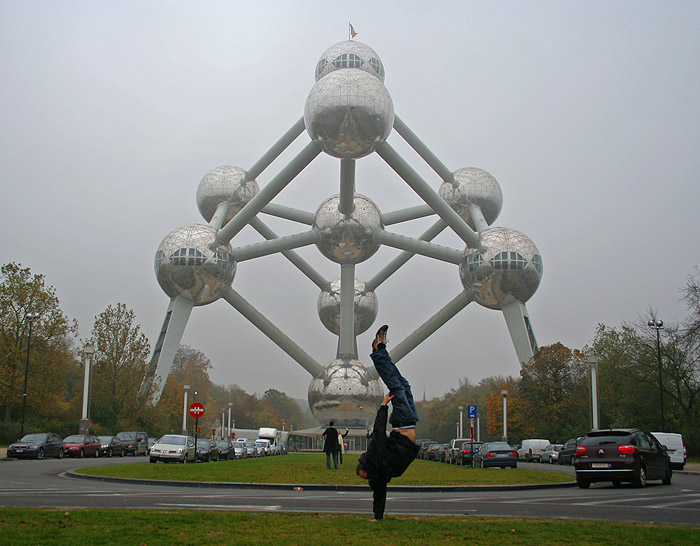 The Belgium one-hander, in front of the Atomium, built for the 1958 Brussels World Fair.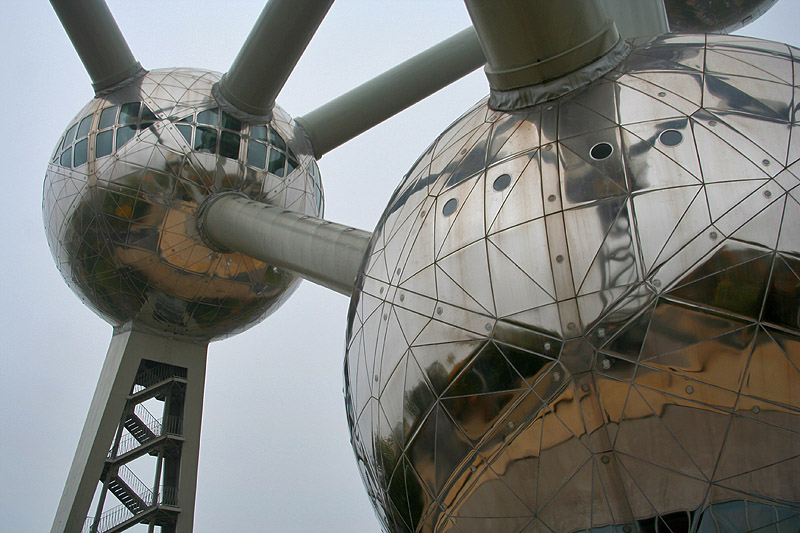 Built to resemble an Iron crystal magnified 165 billion times, it stands 102m tall, with nine steel spheres (18m in diameter)
containing exhibit halls. Pretty cool, I thought.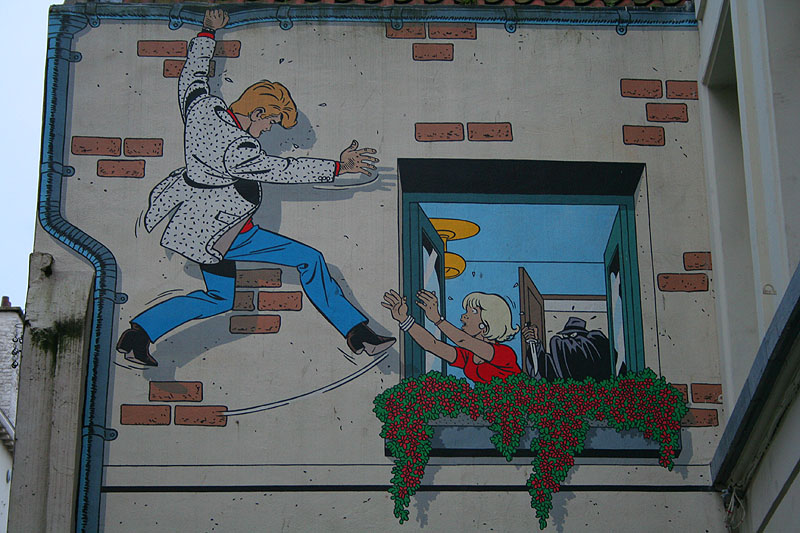 Wall art in central Brussels, in the same vein as Belgium's famous Tin Tin cartoon.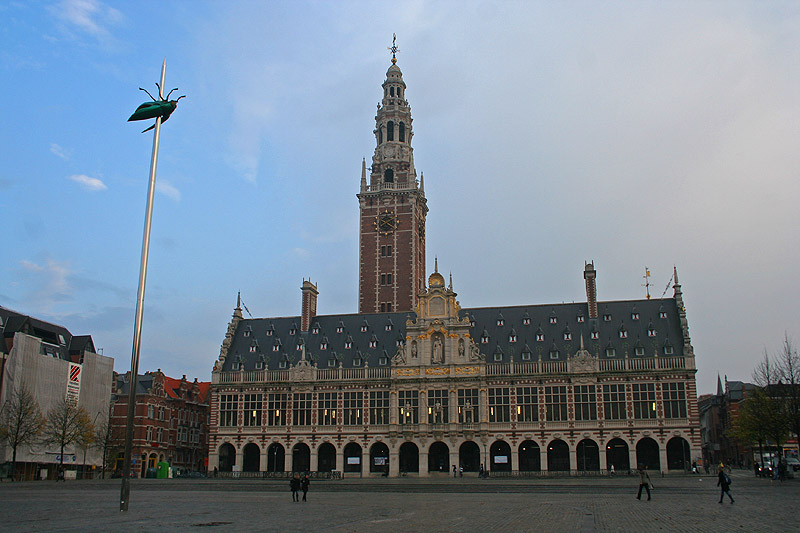 The university library in Leuven - plundered and burnt down by the Germans in WWI, rebuilt, then again burnt down by the Germans in WW2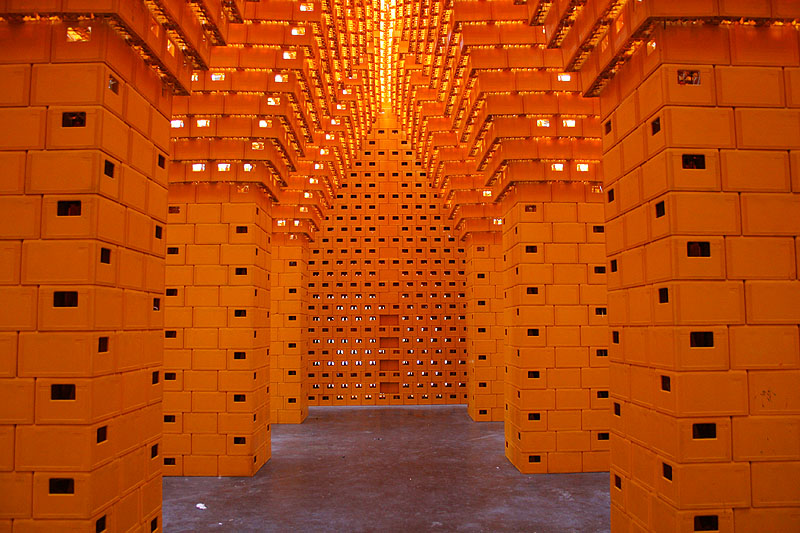 A temporary nightclub, made entirely from plastic beer crates.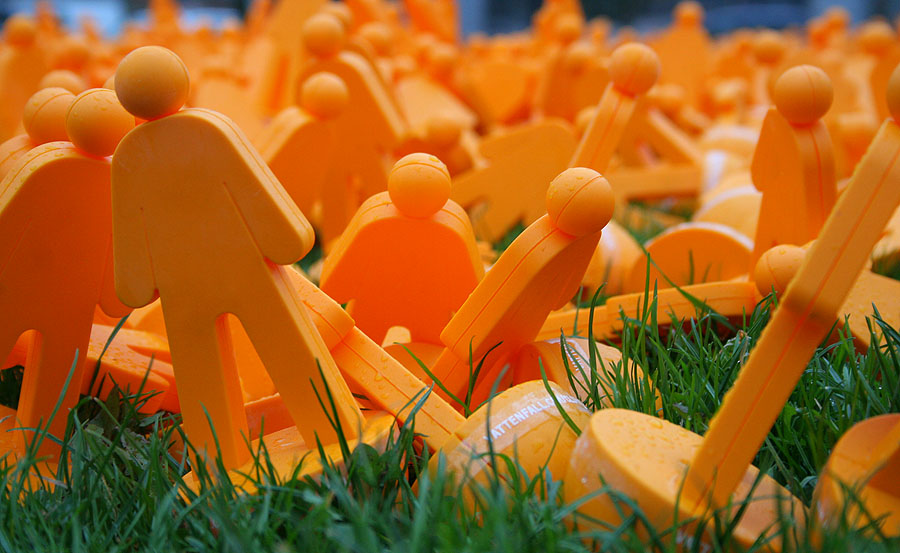 Little plastic orange men. I took one home.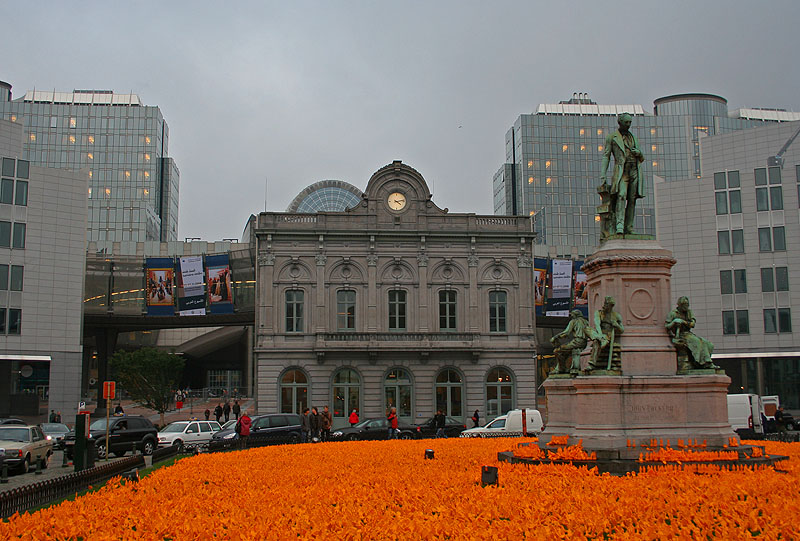 Not sure what they represented, but it sure was colourful, in contast to the drab grey buildings surrounding it.
The large glass towers in the background is the EU Parliament.



< previous&nbsp&nbsp&nbsp&nbsp&nbspnext >