Location: Hamilton, New Zealand
Local time: Sunday, 3:15pm
Music: Chilled Sunday jazz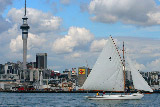 Tomorrow's the big day. Back overseas again, first to Kuala Lumpur (an 11-hour flight), and then to Paris (a 13-hour flight), and then on to Nice on the TGV (a 6-hour train journey). What a mission. But I'm really looking forward to seeing Malaysia (even if it's just going to be the capital city). I can't wait to sample all the amazing local fare (I've a bit of a soft spot for Malaysian and Indian food). Plus there's a few events on in the city that will be good to check out, such as a holy Buddhist day, the Kuala Lumpur music festival, and an International drum festival. How's that?! Yay!

Mum's 60th birthday party was this weekend, so it was a good time to catch up with family members and say goodbye to everybody. I've been stuffed full of food this weekend, and think it's now time for an intensive sweaty run!

Since I've been talking to friends and family back here I've realised (or they've told me) that this web site seems to be a big hit with everybody and they all enjoy the variety of photos, and and I should keep up the good work etc. I feel like I should ask for sponsorship to turn it into something more! But I'm glad you all appreciate it. I enjoy sharing my experiences.

Krista has been in Nice for almost a week now, looking for a stewardess position on a megayacht. At the rate she's going, she'll have a job before I even get there, in a week's time. I can only hope I'll have similar luck. The chances are slim that we'll end up working on the same boat it seems, but there's always a possibility down the line.

Well, I've got to soon go and pack my bags. The next entry will most likely be in France. So, until then... Haere ra! (err, that's 'farewell' in Maori).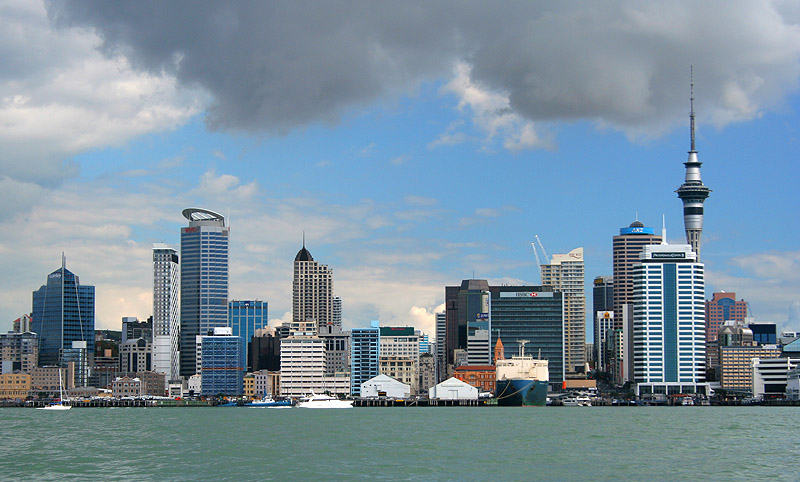 I went sailing in Auckland harbour with a friend last week, as part of a classic yacht regatta.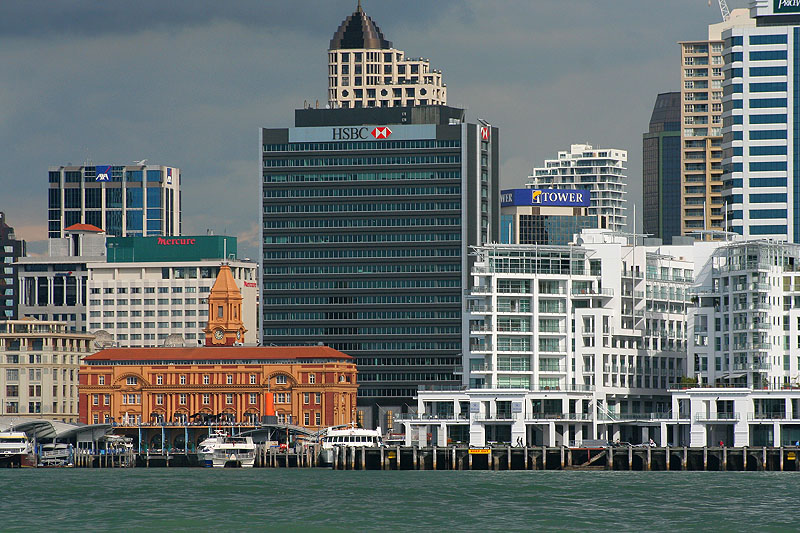 More of the city (pop 1.2 million). The Ferry Building (on the left), built in 1912, is in Edwardian Baroque style (for what it's worth).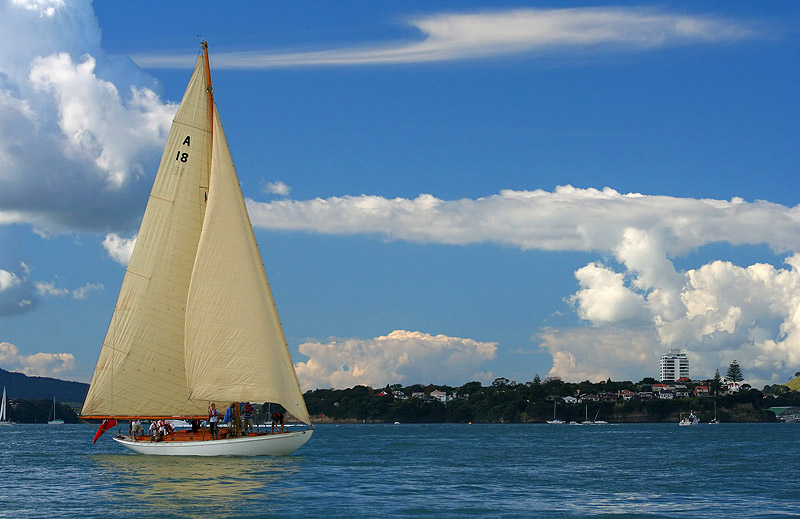 Purdy!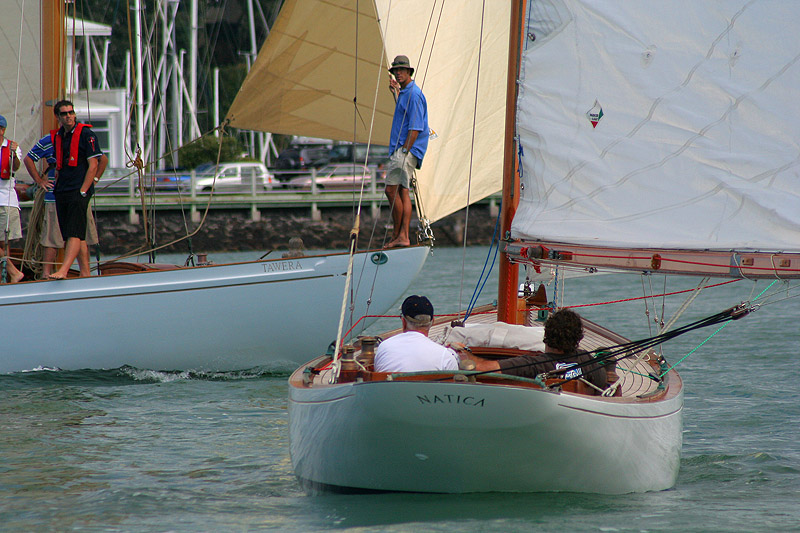 Not particularly action-packed that day - there was hardly a breath of wind, and after spending a few hours doing pirouettes or being blown backwards, we decided to call it quits.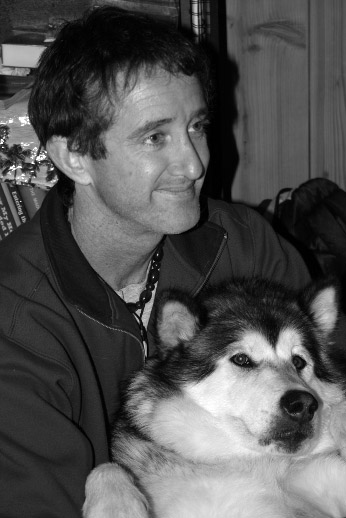 My brother Brett, and his 'daughter'
- an Alaskan Malamute called Freya.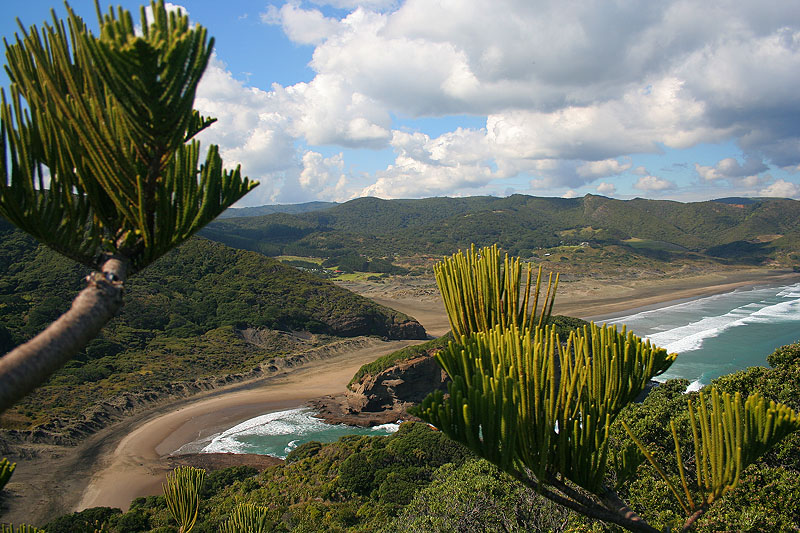 We climbed a hill overlooking Bethell's Beach (near Brett's house) and climbed the tree on the highest point. This is the view that greeted us.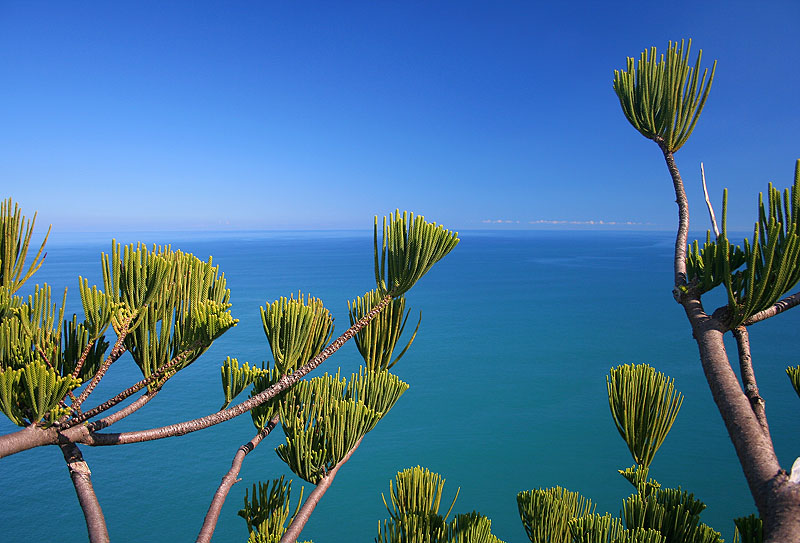 Looking out west at the Tasman Sea from atop the Norfolk Pine.
Just for fun, you can see an aerial view from Wikimapia here (the crosshair should be directly over the tree!).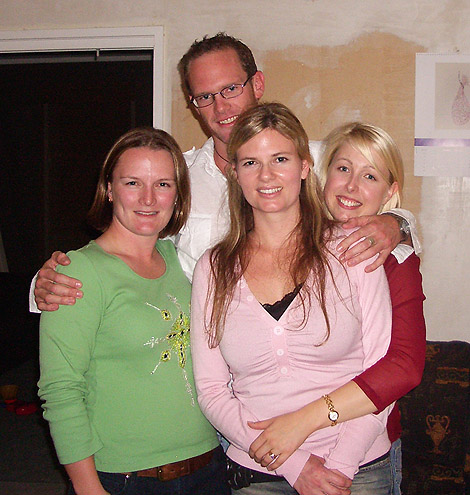 You can judge a man by the company he keeps, right? ;o)
Michelle, Angela and Jaclyn, uni friends from back in the day.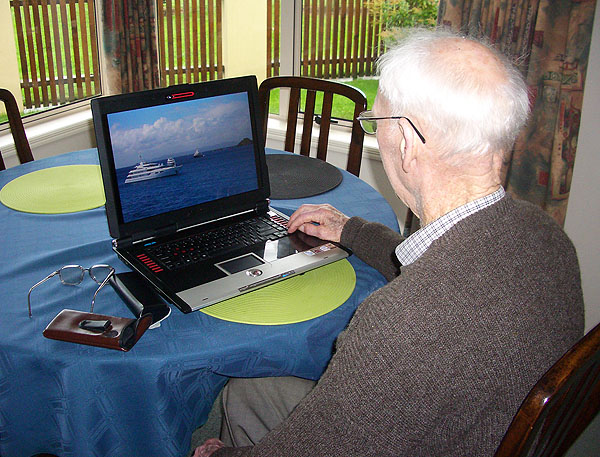 The old and the new. My 94-year-old grandad browses through some of my photos
(after a quick lesson on how to use the right arrow key).



< previous&nbsp&nbsp&nbsp&nbsp&nbspnext >