Location: Grenoble, France
Local time: Tuesday, 11:55am
Music: Hotel Costes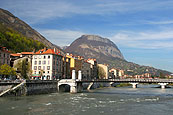 Still looking for work. A few more leads, but still nothing concrete. I've applied to be a Technical Writer at a web consulting company, and for a position at a semiconductor manufacturing plant. We'll see. On the music front, I have a bar gig now, and am actively looking for more (I've printed some A5 leaflets to take around to some bars advertising my skills/services). I've befriended a few local musicians, and through that, have scored another gig at a new bar, but unfortunately it's not opening until June.

Last Saturday afternoon was another record busking day for me, and if I convert my earnings back into NZ dollars, it's quite amazing. If I could busk 5 days a week and have 5 Saturday afternoons in a row, that'd be a good living! I break loads of strings, and am now a well-known regular at the local music shop. Thankfully they appreciate/understand my plight, and perform free maintenance on my guitar when it needs it.

I was due to fly to the UK last Sunday morning, to visit a recently-married uni friend, but I managed to lock my keys in the apartment on my way out to play on Saturday afternoon. My friends were away up north, and I had no way of getting back inside to get my passport, ticket, pack my bags etc. I had nowhere to sleep either, so after I'd finished playing, had to jump onto a train and head south back to Avignon (I still had a key to the apartment there, which I'd mistakenly grabbed on my way out, thinking it was the Grenoble key). So, at one in the morning I ended up back in Avignon, and spent the long easter weekend alone, just working on some French stuff, and lying in the sun. Hey, if you go to the south of France for Easter, you gotta get a little colour, right? I brought the rest of my belongings back to Grenoble on Tuesday night, so at least my stuff is no longer spread around the country. (Although I still have stuff in Estonia, Denmark and the Caribbean, but I won't go into that!)

I managed to re-schedule my flight, and now leave for the UK (Brighton) on Thursday. So rather than lose the ticket altogether, it just cost another 35 euros to change the date. All is not lost. I'm not sure how long I'll be staying over there, but I'm gonna try busking in Brighton, and just see what opportunities there might be for me there, in case it all goes pear-shaped here in France.

My French skills are improving much too slowly for me at present. Thus I recently instigated a "speak-only-French-at-home" rule here. My French friends are too fluent in English, and it was being spoken too much and I wasn't getting any practice. I'm reading a book at the moment, entitled 'Oui Oui - à la plage' ('Oui Oui at the beach'), an Enid Blyton children's book translated into French. Boy, it's hard work!

Well, that's about the long and the short of it at the moment. I guess my next update will be during or after England.

A tout à l'heure!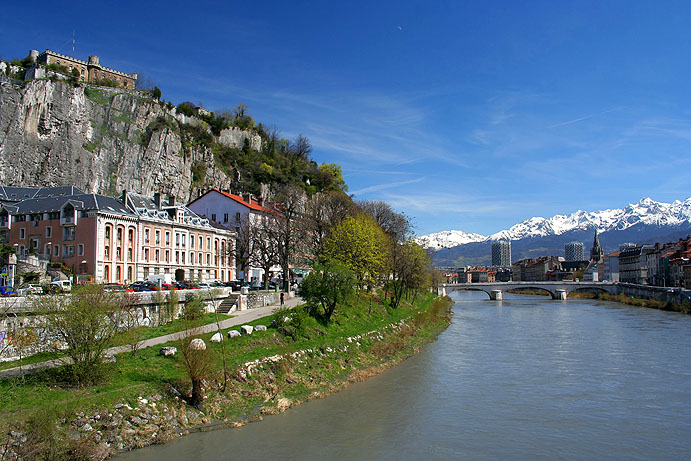 Another shot of Grenoble.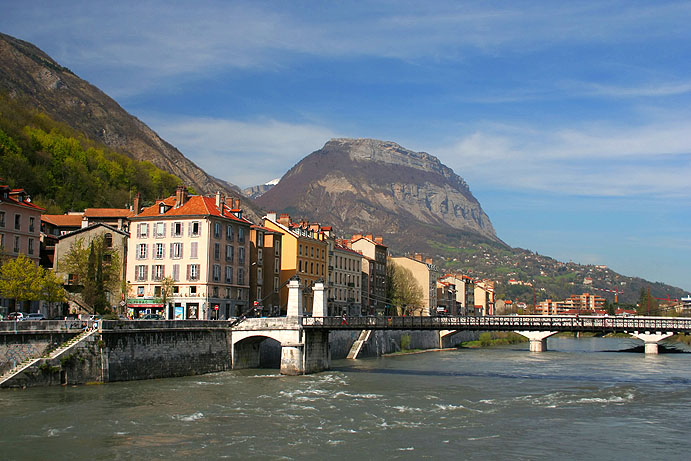 Looking across the Isere River.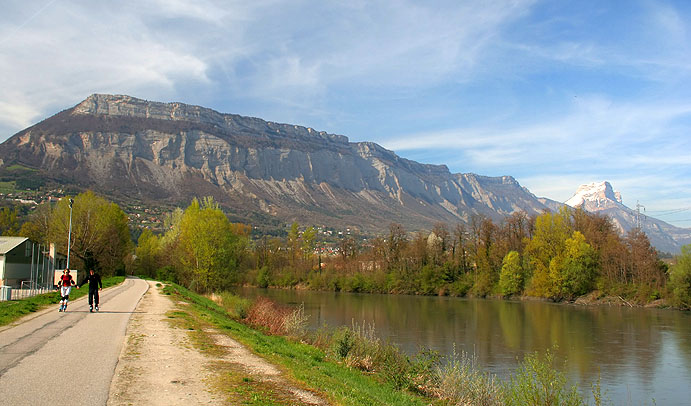 The track I take along the river when out for a run. Scenic, don't ya think?




Another view I see on my run...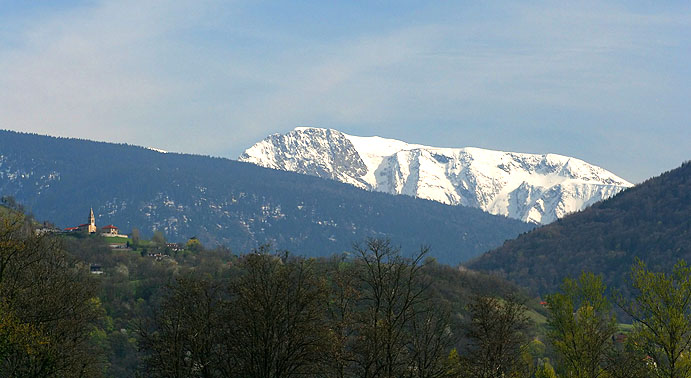 A church perched high up a hill, commanding great views over Grenoble city.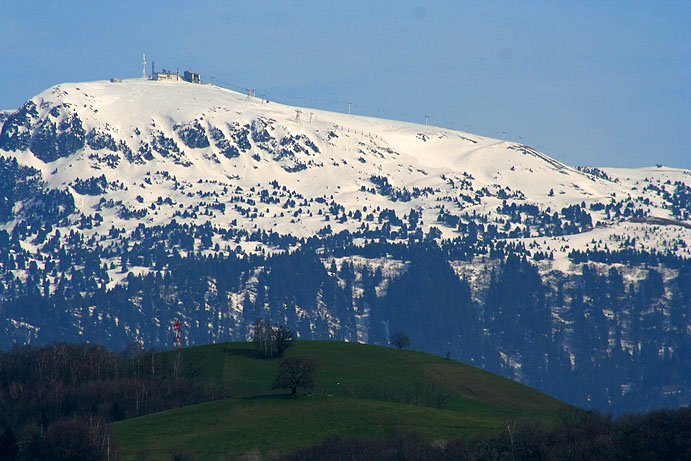 Another angle. It's amazing to look up and see ski-fields on mountain-tops, while I'm running
along the river-side on a sunny day, wearing a tank-top.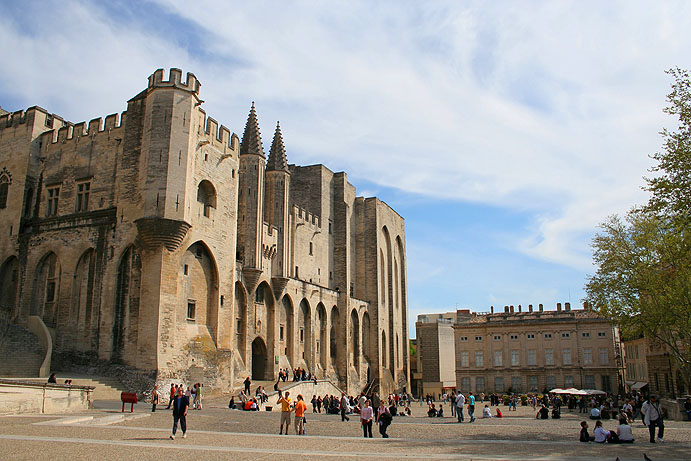 The Palais des Papes in Avignon over the Easter weekend - loads of (mostly-American) tourists floating around.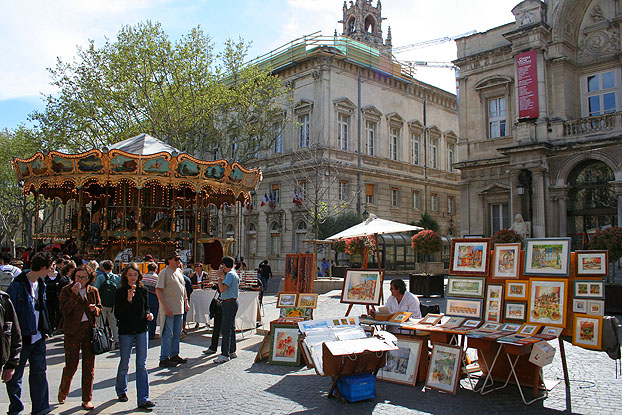 The hustle and bustle of Avignon's town square.



< previous&nbsp&nbsp&nbsp&nbsp&nbspnext >