Location: Grenoble, France
Local time: Wednesday, 10:05am
Music: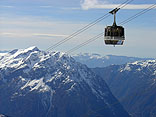 Rediculously sore muscles. Every single damned one of them. The result of a solid day's snowboarding in the French Alps. You see, since last Friday night, I've been in Grenoble (in the region of France called Rhône-Alpes), staying with Isabelle's boyfriend Jerome. Following the days after the snowboarding, every time I sat down or stood up, it was accompanied by a groan and agonisingly protesting muscles.

Often referred to as the "capital of the alps", Grenoble is roughly two hours north of Avignon in Provence, and about 200m above sea level - hence its weather is far less agreeable than what I was getting before. It sits at the foot of the Alps, in the valley made by several mountain ranges, and most of it's 160,000 inhabitants are ski-crazy (there's approx half a million people that make up Grenoble and the surrounding towns/suburbs). The city reminds me of Salzburg in Austria - wherever you look, there seems to be a huge mountain jutting out of the ground, seemingly within arm's reach.

Useless fact #361: Grenoble was the birthplace of the late wrestler/actor André the Giant, back in 1946.

The views from the top of the Alps were nothing short of spectacular, and there was an amazing variety of ski fields to choose from. It's been at least six years since I last went snowboarding, but thankfully my wakeboarding skills helped substantially, and I was able to (almost) keep up with the others, although I did spend a good deal of time sliding down the slope on my butt at 60kph. But hey, if you ain't falling off, you ain't trying hard enough, right?! The sun was burning bright all day, and consequently I was also sporting a rather scorched face. But it was a blast. (Although I swear we spent just as long standing and sweating inside gondolas as we did actually on the snow!)

I went busking again on Saturday afternoon and managed to make enough to pay for the whole day's snowboarding - lift pass and equipment rental. That guitar is good for something! However now I must meet the financial demands of this week's food intake - hence I plan on getting some more busk-time in this week.

There's been two replies to my ad in Avignon for English lessons, but the problem right now is that I'm not there. I might place a similar ad here in Grenoble and see what happens. There's a much larger population (made up of some 40,000 university students), but also the potential for more competition. Hopefully by the end of the week my CV will have been translated into French too, meaning I'll hit the local job agencies.

It's funny that I was in Denmark during the whole cartoon-Mohammed controversy (which originated from there, and incited muslim radicals to call for 'death to Denmark'), and now I'm in France, while the biggest protests and riots in 50 years are taking place in the cities here over youth employment contracts. And let's not forget that birdflu originated from this country too! Oh well, nothing wrong with a little excitement.

In other news, on the 24th of this month it became three years exactly since I left New Zealand. Do I miss it? Yeah, sometimes. Certain things. But it's a great big world out there and there's still loads to see!

Well, that's about it for now. Here's some more photos of Provence, and of the French Alps.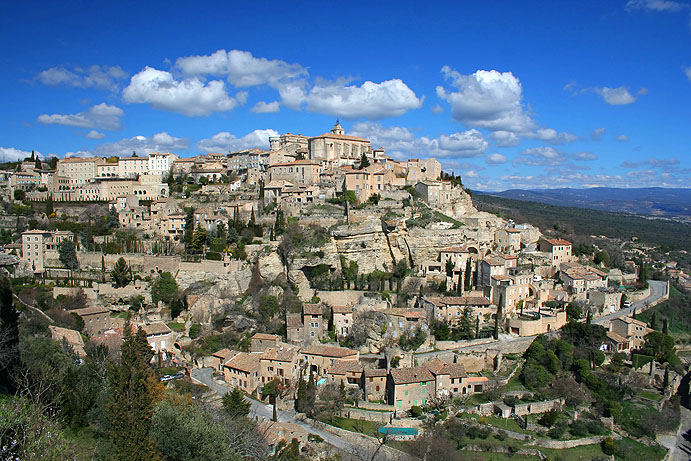 The village of Gordes.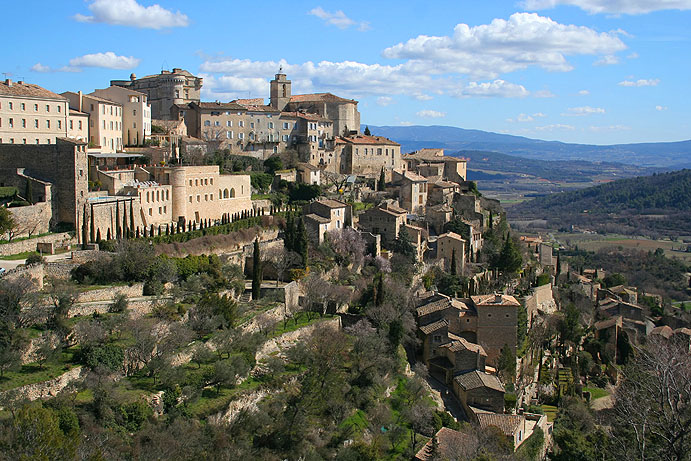 ... and again from a different angle. Pretty cool huh?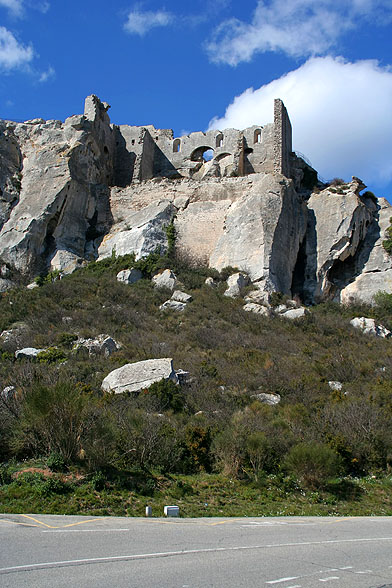 Les Baux de Provence - part of the castle in another
old village carved into a rocky mountain.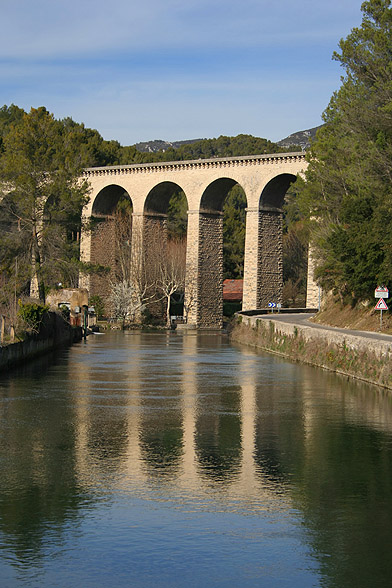 Some random roman-aquaduct-styled bridge that I thought was kinda cool.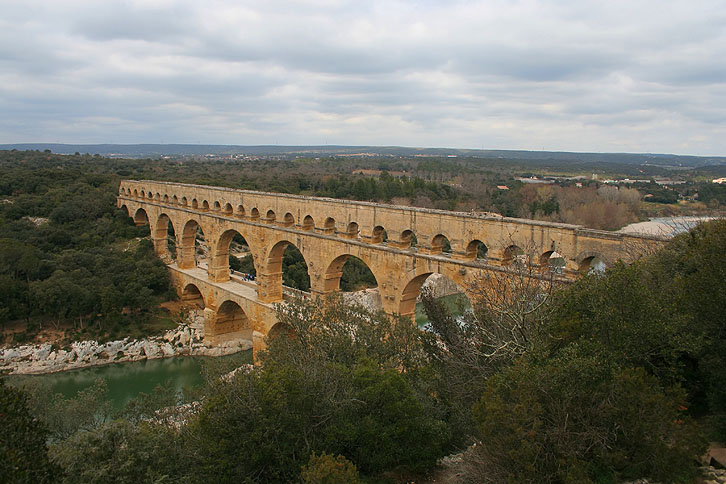 The Pont du Gard - a real roman aquaduct, built between 40 and 60AD (!!), at a site that shows remains of human inhabitance
some 30,000 years ago. The sole objective for the aquaduct was to carry a section of channels and pipes (90% of which are
underground) from spring waters to the water tower in Nîmes, some 50km away. The difference in height of the water's source
and its destination is just 12m, meaning one hell of a technical feat in calculating a path to enable the water to flow all that way
using gravity alone. 360m long, 11 million stones, 50,000 tonnes, and it's 2000 years old. Wow.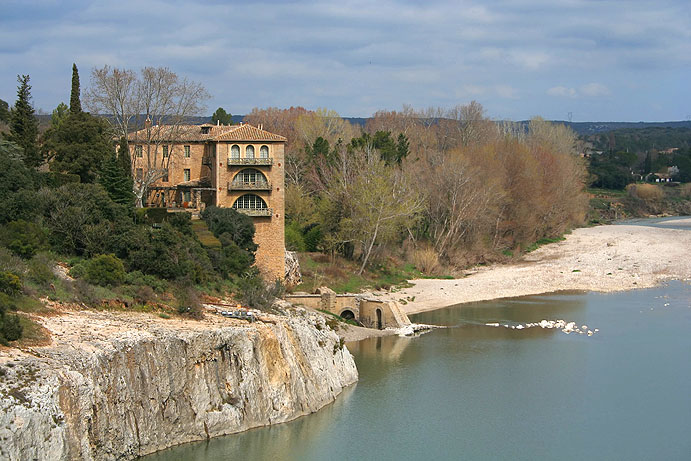 An impressive French-looking mansion on the river's edge, facing the river near the Pond de Gard.
Almost as impressive as the bridge itself!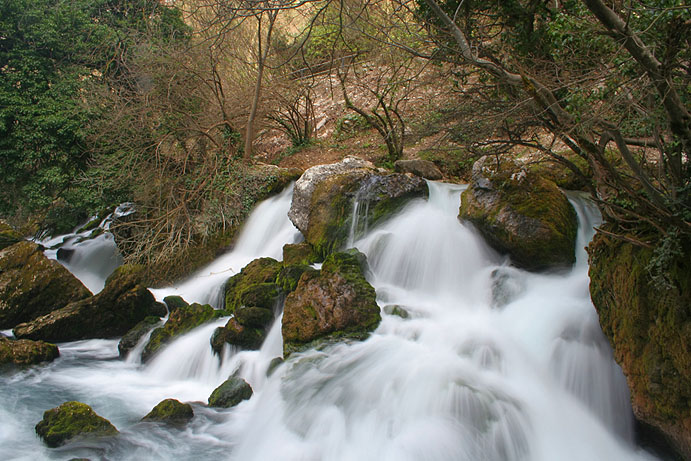 A waterfall of the famous village of Fontaine de Vaucluse in Provence, which has the most powerful fresh-water spring in France (fifth in the world).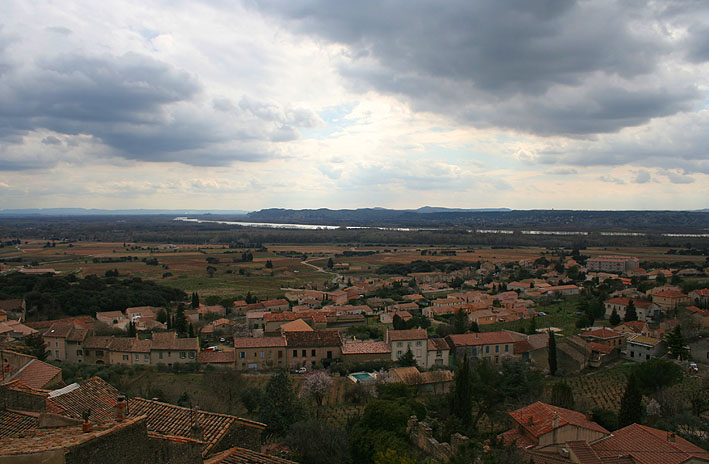 Looking out at the red tiled rooves of typical Provence houses.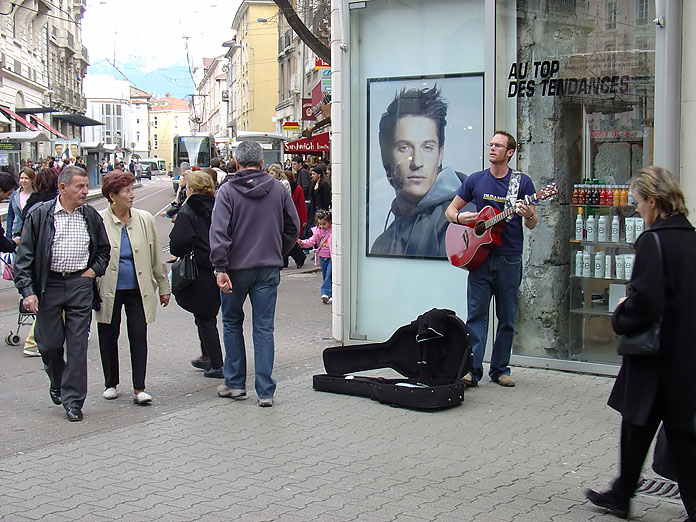 Busking in Grenoble.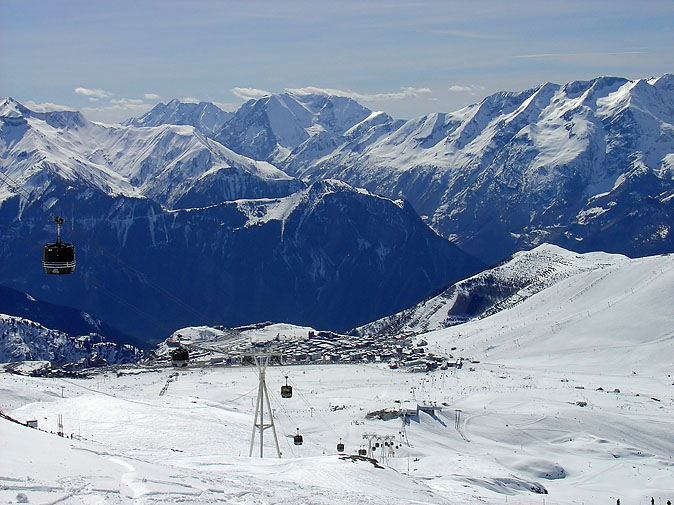 One of the views from the top of the Alps.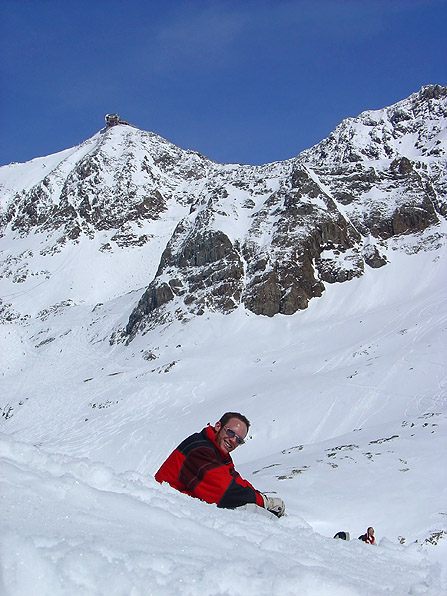 Probably one of the positions I spent the most time in. Up top to the left is
Pic Blanc ('White Peak' - original!), the highest ski-able point in the Alps.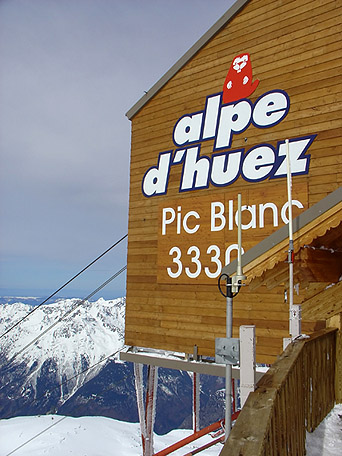 Proof! It really was 3330m up - almost as high as the summit of Mt. Cook,
NZ's highest mountain (which is somewhat lacking in chairlifts).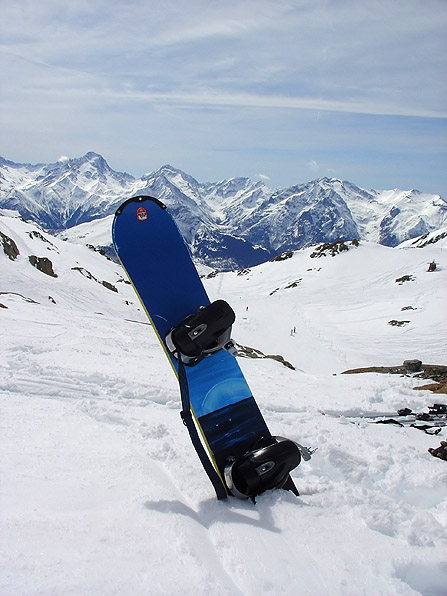 < previous&nbsp&nbsp&nbsp&nbsp&nbspnext >