Location: Märjamaa, Estonia
Local time: Monday, 12:55pm
Music:

Crossing into Austria from Hungary turned out to be the longest
border crossing yet, due to the substantial traffic. Fortunately, after so much torrential rain whilst driving through Hungary, the weather cleared up nicely as we hit Vienna.

The following day we wandered around the city - one of the prettiest we had visited so far. Wide boulevards, statues, imposing old public buildings - Vienna felt very grandiose, and very old (in fact it became a city in 1137). Later I bought some Austrian-made alcohol - rum, and of course, peach schnapps (ugh!) - and back at the hotel we began a fairly rioteous night of food and drink (although Mum, sensibly, was sticking to apple juice). We then ventured out into the city, and ended up at Rathaus Platz (townhall square), where a huge crowd was celebrating Vienna's biggest open-air film festival - the annual Music Film Festival. A large screen had been erected on the side of the town hall, and an opera film (oh joy!) was playing to almost nobody. The buzzing crowd was concentrated around the food and alcohol tents (surprise surprise). We sampled more Austrian beer, and some very un-Austrian Indian food, which was tasty at the time, but very un-agreeable the next morning. Later we sat in the sea of folding wooden chairs erected beneath the screen, and watched some of the film. Although I hate opera, it was a good feeling just sitting there before this magnificent building, under a cloudless, starry sky, in a beautiful cultured city, getting my well-needed dose of culture. Maybe the alcohol was helping along the warm-fuzzy feeling, but still, it was a good night!

Mum and Dad splashed out on dinner for us all the following night, so we sat by the Danube and enjoyed a posh meal while watching the sun go down over Vienna. A good way to spend our last night together. We found the airport easily the following morning (I think Vienna was the only place we didn't get lost) and after Dad had paid a rediculous €15 for four coffees, we said a sad goodbye to Mum and Dad, who flew out to Istanbul for the final leg of their 7-week holiday. Krista and I jumped back into the rental and headed for Slovakia's capital city, Bratislava. This was now the 25th country I've set foot in. (A long way to go, however, before I can equal my jet-setting brother's total of 83)

This city is almost empty, if compared to other more touristy locations such as Prague. It was a welcome change not to be fighting our way through hordes of people - just average Slovaks out doing a bit of shopping. We wandered up the hill to Bratislava's castle, which gave commanding views over much of the city, and then sat over a drink in the old town before heading back to our hostel (which was full of raucous Dutch revellers all wearing orange, there to support their soccer team). The Slovakian countryside is fairly pretty (especially when travelling through the miles and miles of fields of sunflowers), but the capital city was rather unexciting. (And have they ever heard of street signs?)

The next day we drove back through Austria, bypassing Vienna on our way to Salzburg. We dropped off the rental car (having now driven 3,300km since picking it up) and jumped on a plane back to London, where, at 1am, our friend Duncan picked us up from the Waterloo underground station. We spent the following very hot day undertaking a marathon walk along the Thames river, punctuated by beer and icecream stops. Most of London seemed to be out enjoying the (rather un-British) sunshine, and finding a table at the pub wasn't easy! We stayed another night with Duncan, and then with Terry and Leanne, who had taken us in almost three weeks earlier. Riding the underground at rush-hour was interesting for me, after the recent bombing events. It was impossible NOT to think about it, when you're packed into that tube along with all those other unsuspecting people.

And so our jaunt into Eastern Europe had come to an end. Although Estonia is officially also part of Eastern Europe, I prefer to think of it as being northern, since it's a mere hop-skip-and-jump away from Finland. Incidentally, this is my next port-of-call - on Friday I'm going on a 3-day 'boys weekend' to watch the Rally of Finland, part of the WRC (World Rally Championship).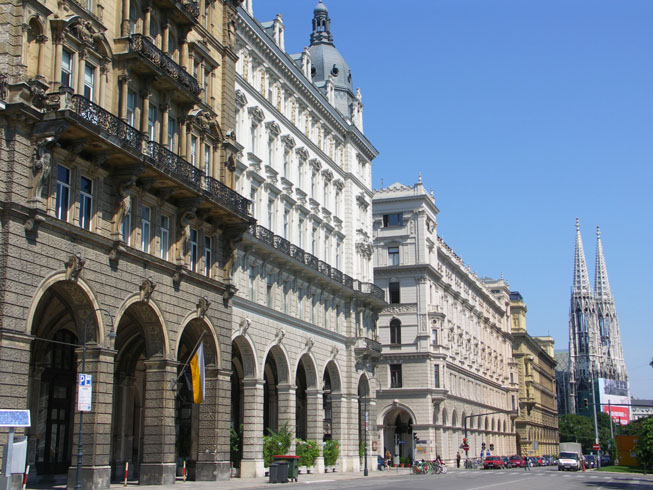 The average street-side building in Vienna was a fairly impressive structure.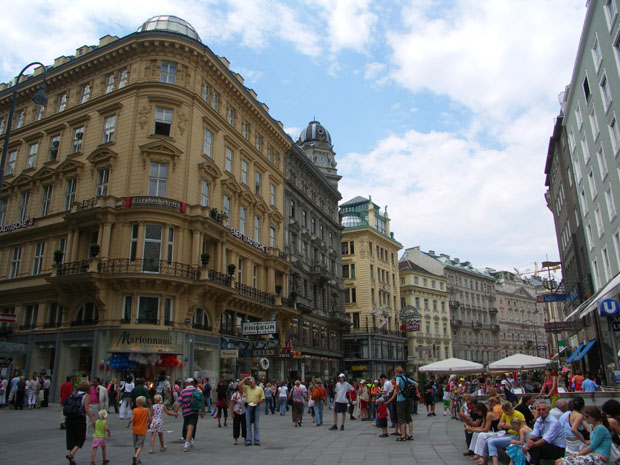 The busy shopping district.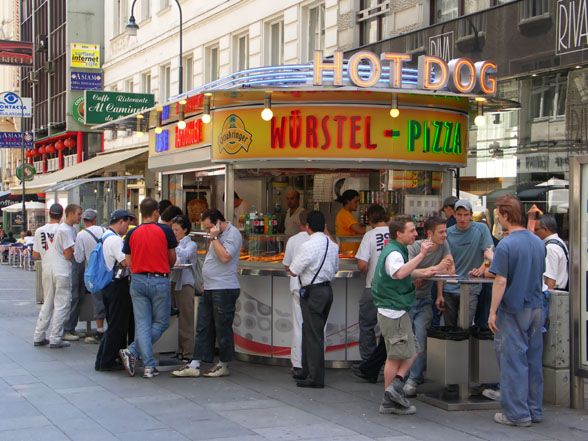 An Austrian hot dog stand.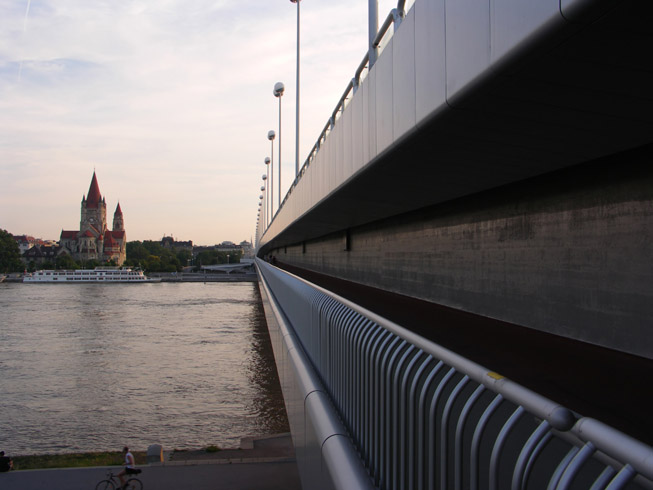 Looking across the Danube to yet another castle.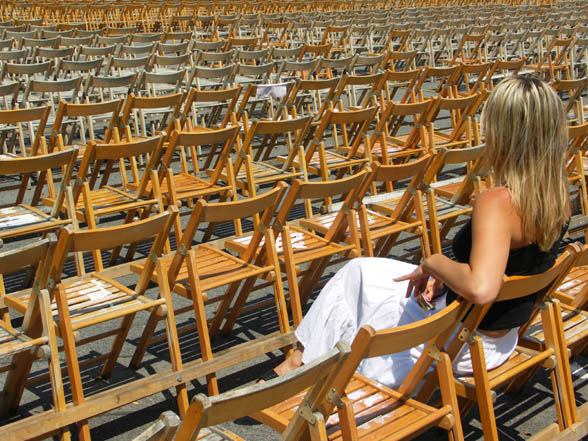 The sea of folding chairs at the Rathaus Platz, for the opera music film festival.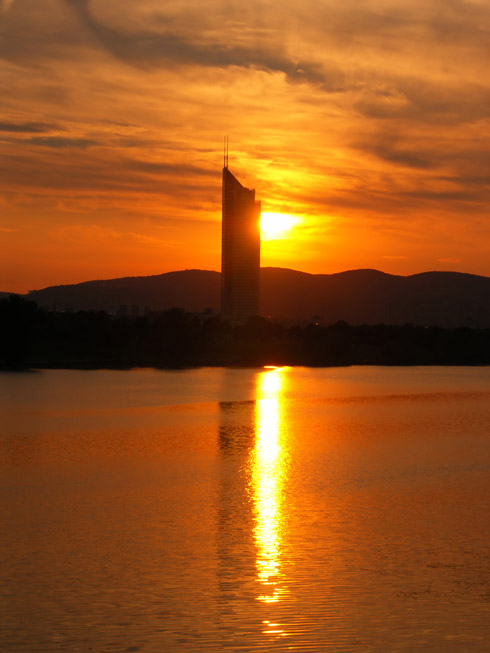 Sunset over the Danube -
nature provided us with a spectacular show for dinner on our final night in Vienna.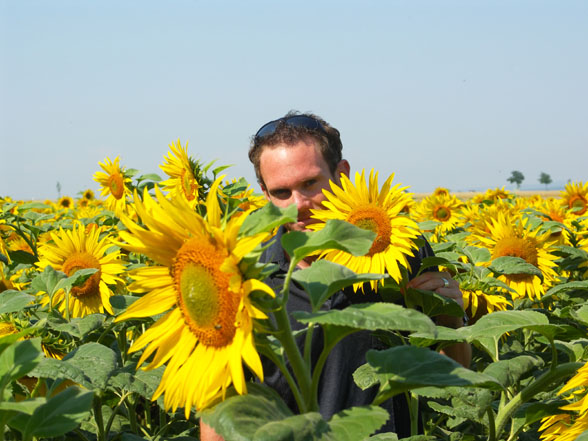 Fooling about in a farmer's field in Slovakia.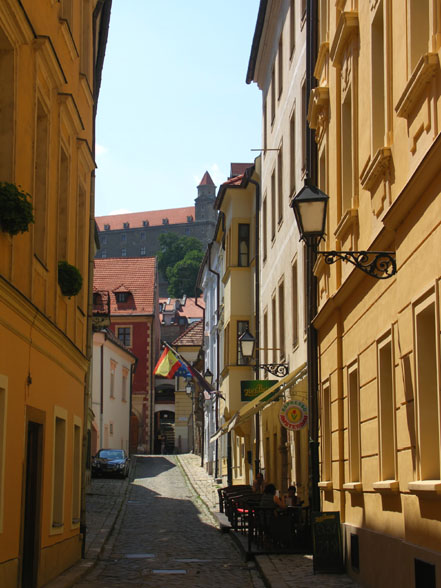 An alley in Bratislava's colourful old town.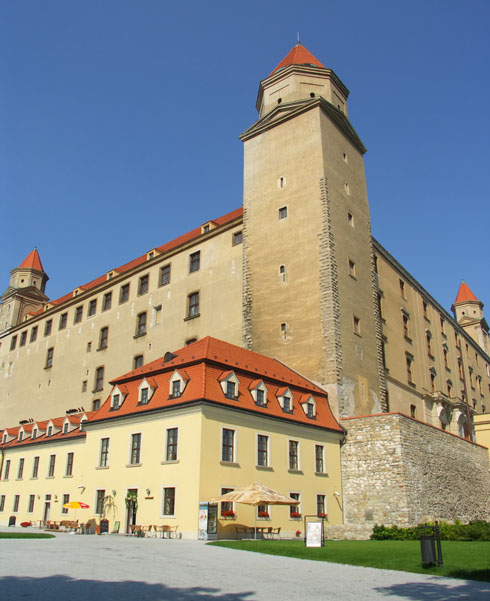 Located on the southern-most hill of the Carpathian Mountains, Bratislava Castle
(150m above sea-level) was first mentioned in 907AD, although there are records
of human settlement on this hill as far back as 600BC.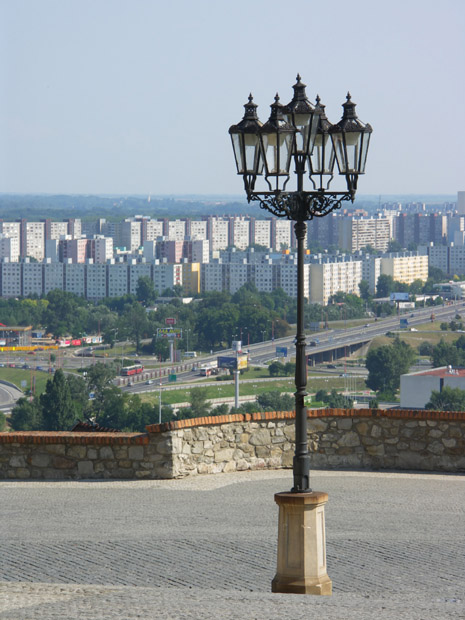 Looking across the Danube river from castle hill,
towards the Stalinist-style apartment blocks of the proliteriat.




And looking down the river towards the central city.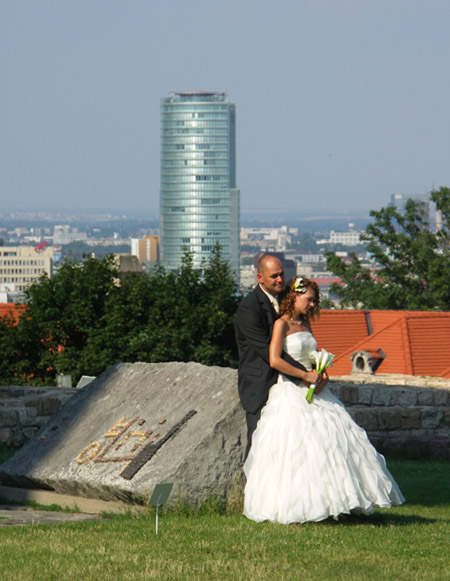 A young couple posing for wedding photos around the castle.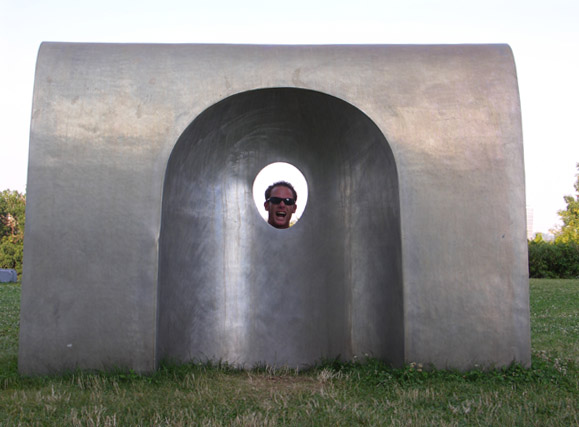 One of the bizarre sculptures adorning castle hill.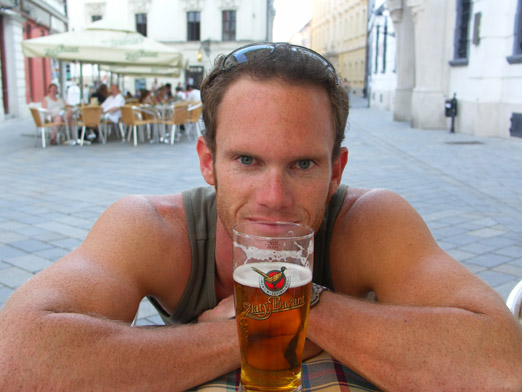 Enjoying a quiet one in Bratislava's old town.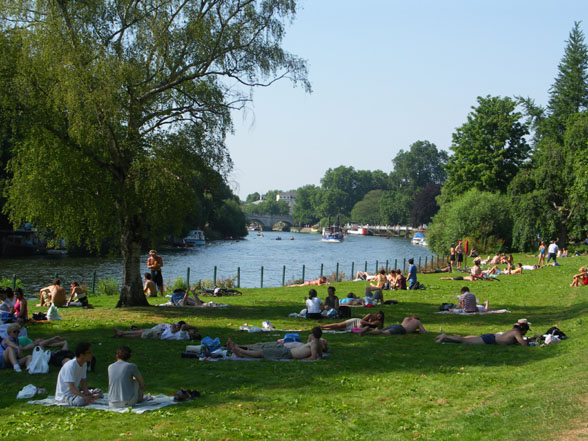 Hundreds of pink-skinned Brits sunning themselves beside the Thames river.



< previous&nbsp&nbsp&nbsp&nbsp&nbspnext >